Do you love maneuvering through the Lands Between? Does the land ruled by demigods and blessed by the power of the Erdtree and Elden Ring have your heart? Then you've dropped in at just the right place, grab some amazing Elden Ring wallpapers for iPhone.
Even if you are a casual gamer, then there is a high chance you must have heard about Elden Ring. And I won't be shocked if you are a fan of this game. After all, Elden Ring is a pretty intense game. Players can play this game in several ways, such as Single Player, Online PvP, and Online Co-Op.
Once you have started playing this open-world multiplayer game, there's no turning back. So much so that Elon Musk could not resist playing and appreciating its artistic aspect. So, why resist having its equally beautiful wallpapers on your iPhone?
Just click the Download button to make these wallpapers yours. And the good part of this is you don't even have to ruin the Golden Order 😉.
1. The Elden Ring logo wallpaper
Show your love for the game with this amazing title logo as your wallpaper.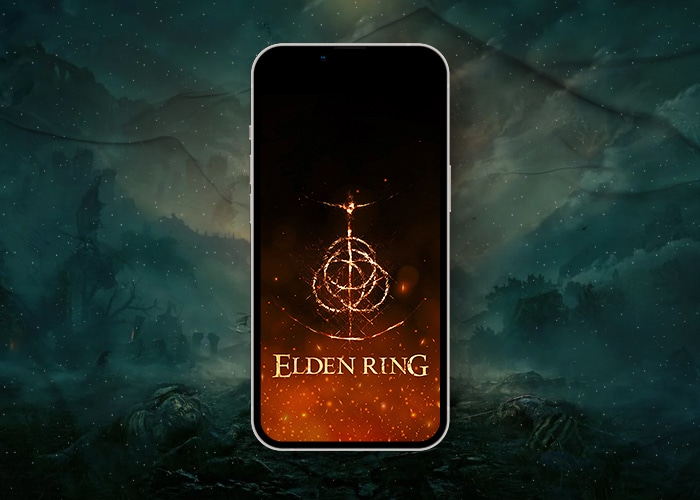 2. Godfrey Elden Ring iPhone wallpaper
Enjoy a fun wallpaper of the first Elden lord of the Lands Between and Queen Marika's first consort.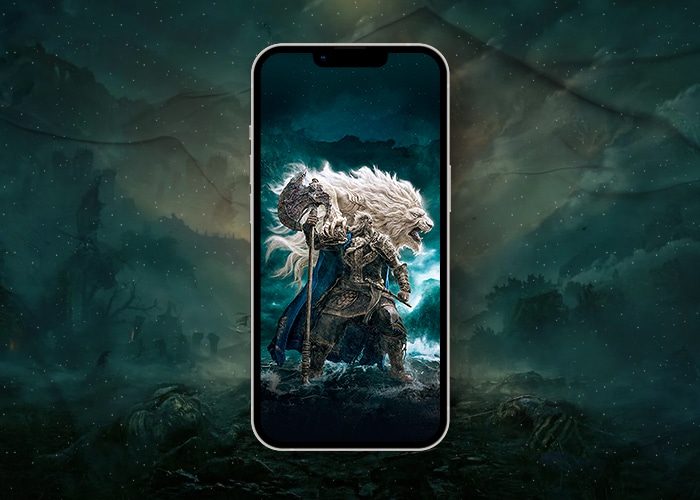 3. Leap of faith wallpaper for Elden Ring
The leap of faith with none other than Tarnished's horse Torrent.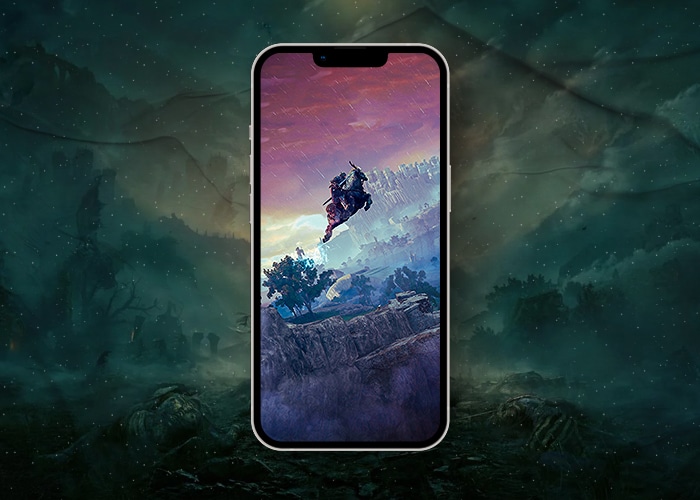 4. Demigod vs. General iPhone wallpaper
The great fight of Melania the Demi-God vs. General Radahn snapped in a wonderful frame.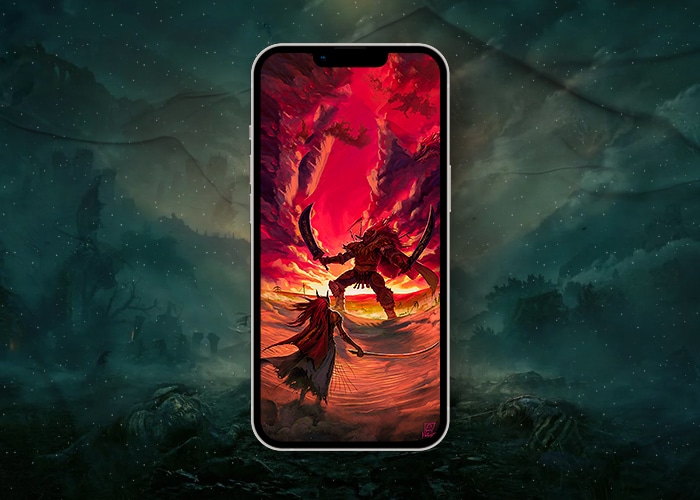 5. Melina, the Demigod wallpaper for iPhone
The gracious and beautiful Melina in her iconic cape hoodie.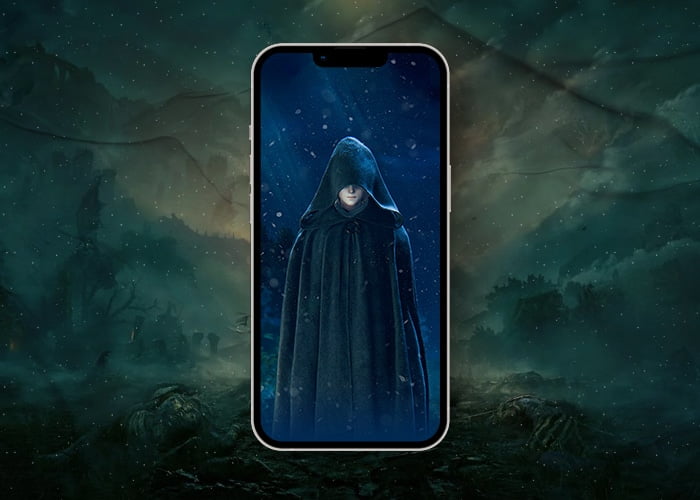 6. Queen Marika Elden Ring wallpaper
"Queen Marika has high hopes for us. That we continue to struggle. Unto eternity."
– Sir Gideon Ofnir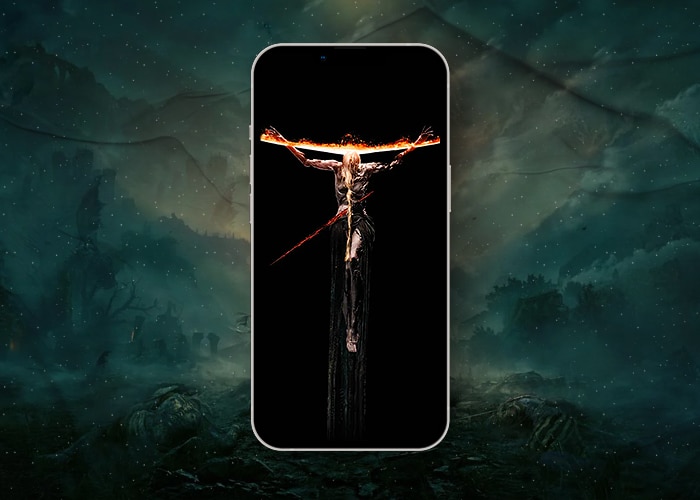 7. Radagon of the Golden Order wallpaper
Lands Between's own god with a hammer and other half of Queen Marika.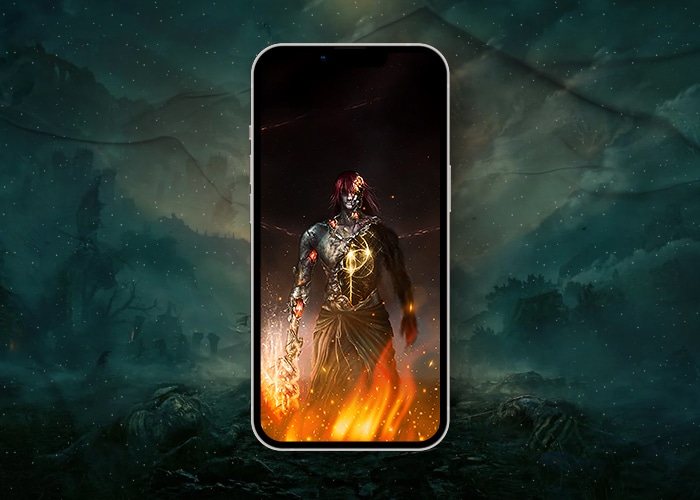 8. Elden Ring poster iPhone wallpaper
Official poster of Elden Ring. Do I need to say anything more?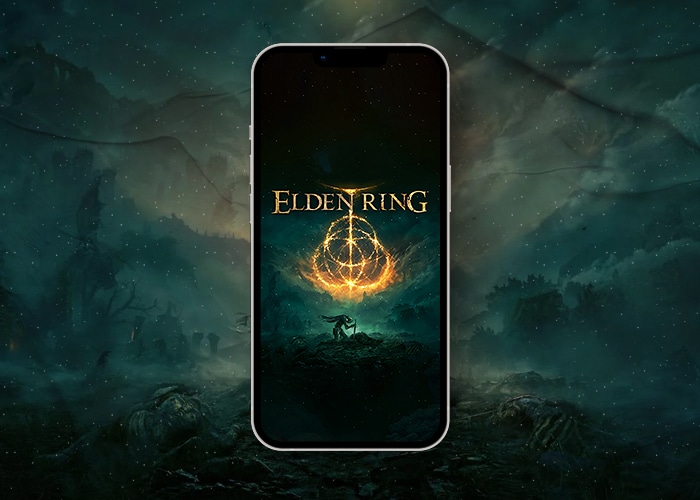 9. Ranni, the witch iPhone wallpaper
NPC that everyone wants to play, and why not? I never thought witches could be this beautiful 😍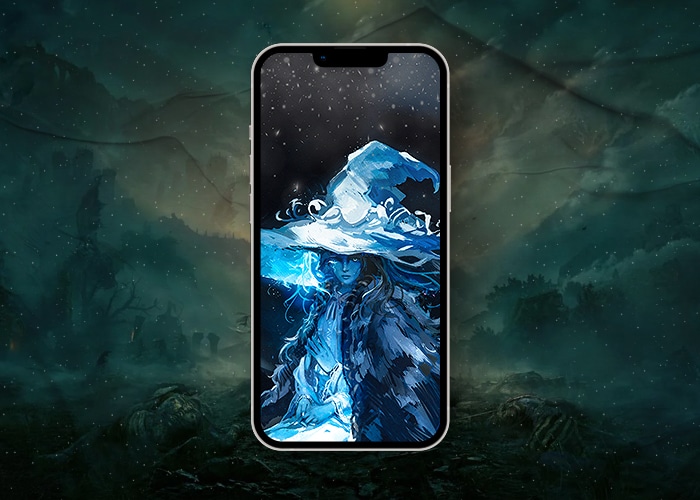 10. Tarnished Elden Ring wallpaper
"Arise now, ye Tarnished. Ye dead, who yet live. The call of long-lost grace speaks to us all."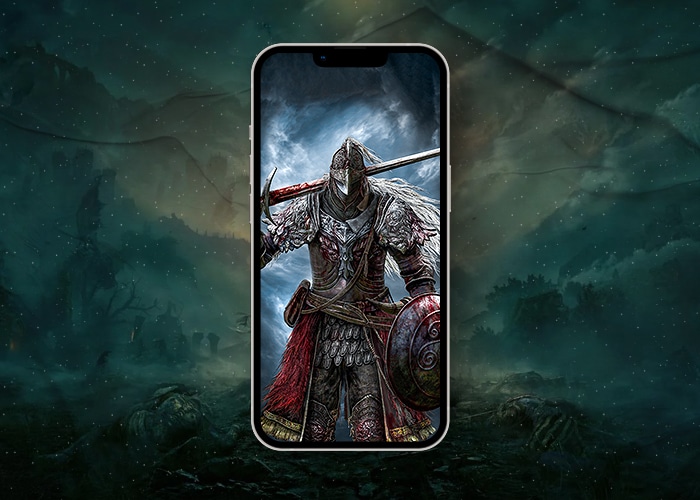 Signing off
Elden Ring is a really amazing game, and the way its story is built just makes us stick till it's not done. Have you ever played this game? On a scale of 1 to 10, how much did you love it? Share your thoughts on Elden ring in the comments, and do let us know if you ended up using any of these Elden Ring wallpaper.
More wallpapers from us
Readers like you help support iGeeksBlog. When you make a purchase using links on our site, we may earn an affiliate commission. Read Disclaimer.