Finally, our beloved iPhones received a delightful software upgrade at WWDC23. Apple has once again pushed the boundaries of innovation with iOS 17. And as usual, Apple surprised us by introducing a host of new features and enhancements that make our iOS devices even more powerful.
In this blog post, I will share some of the best iOS 17 features you should check out.
iOS 17 supported iPhones list
Before we get into all the expected features of iOS 17, let us look at the devices that will receive the iOS 17 update.
iPhone 15 series
iPhone 14 series
iPhone 13 series
iPhone 12 series
iPhone 11 series
iPhone XS
iPhone XR
iPhone SE (2020)
iPhone SE (2022)
Now let's dive into the new feature coming in iOS 17.
Best features of iOS 17
This year Apple focused on its essential system apps and included many significant updates for more expressive communication on iOS 17. Apple said, "With iOS 17, we've made the iPhone more personal and intuitive by deeply considering the features we all rely on every day."
1. Personalized Contact Posters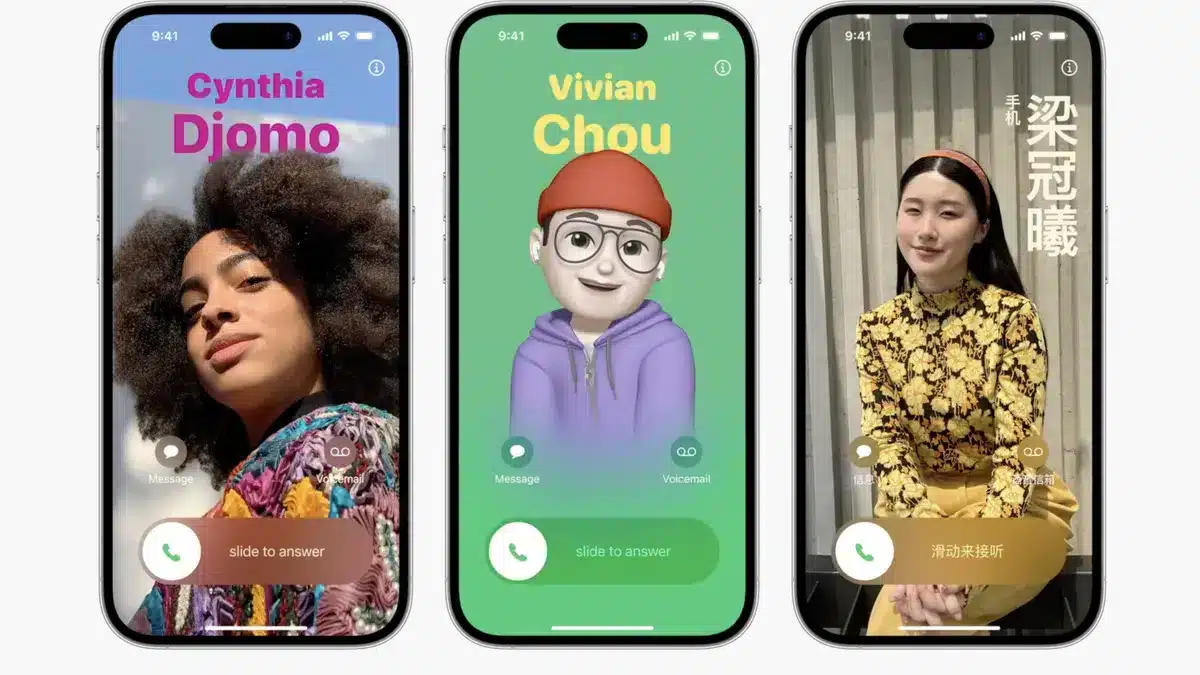 To strengthen the personalization game, iOS 17 lets you make your iPhone's contact personalized. When you receive calls on your iPhone, including third-party calling apps, Contact Posters will show up with the caller's photos and Memoji combined with sleek-looking and vibrant font. So, you can customize how you appear as a caller and contact card.
2. Live Voicemail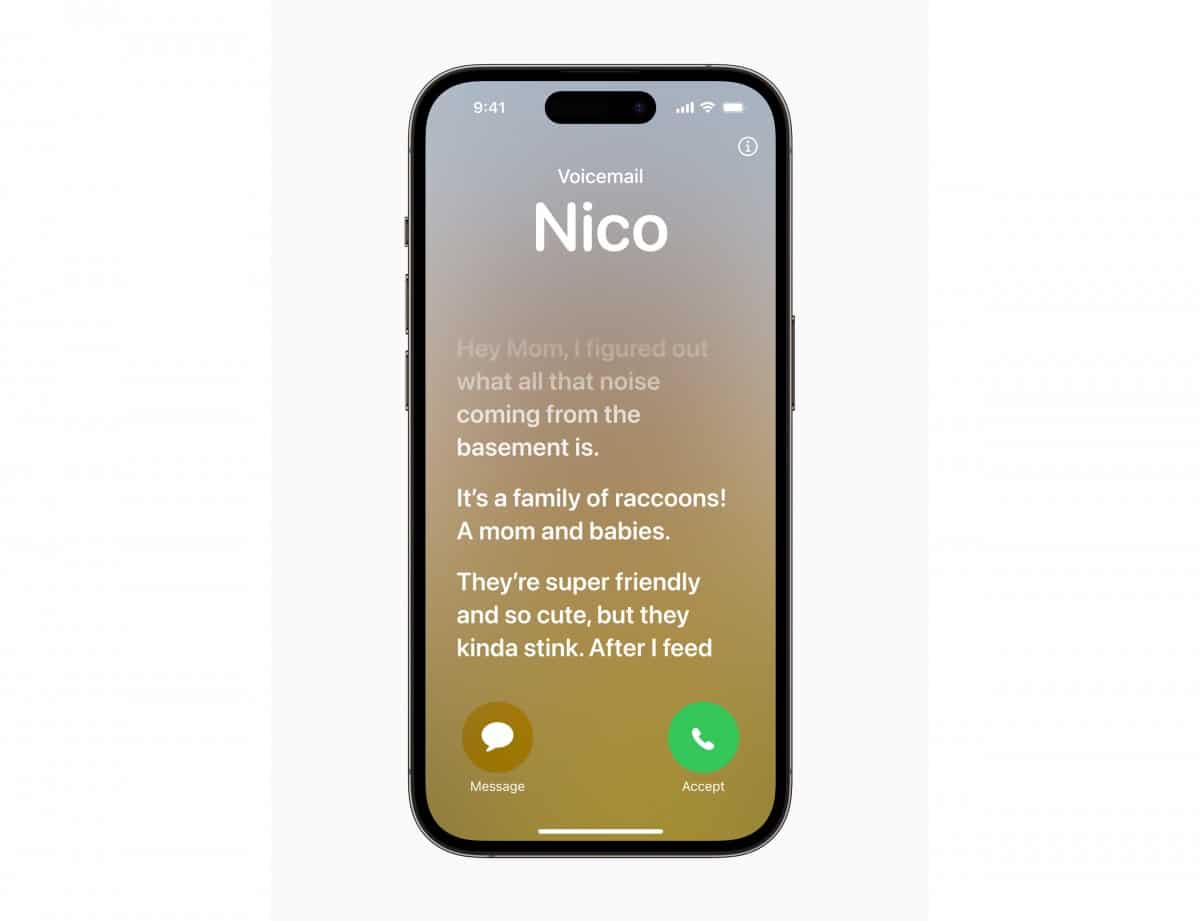 Live Voicemail will let you know why someone is calling you, as your iPhone will show a real-time voicemail transcription. You may pick up the call while a caller is still leaving a voicemail if it is necessary. Also, calls flagged by carriers as spam won't show up as Live Voicemail and will be rejected immediately.
And don't worry about your call privacy as the Live Voicemail transcription will be conducted on-device and is entirely confidential thanks to the Neural Engine's strength.
3. Video voicemail and Reactions on FaceTime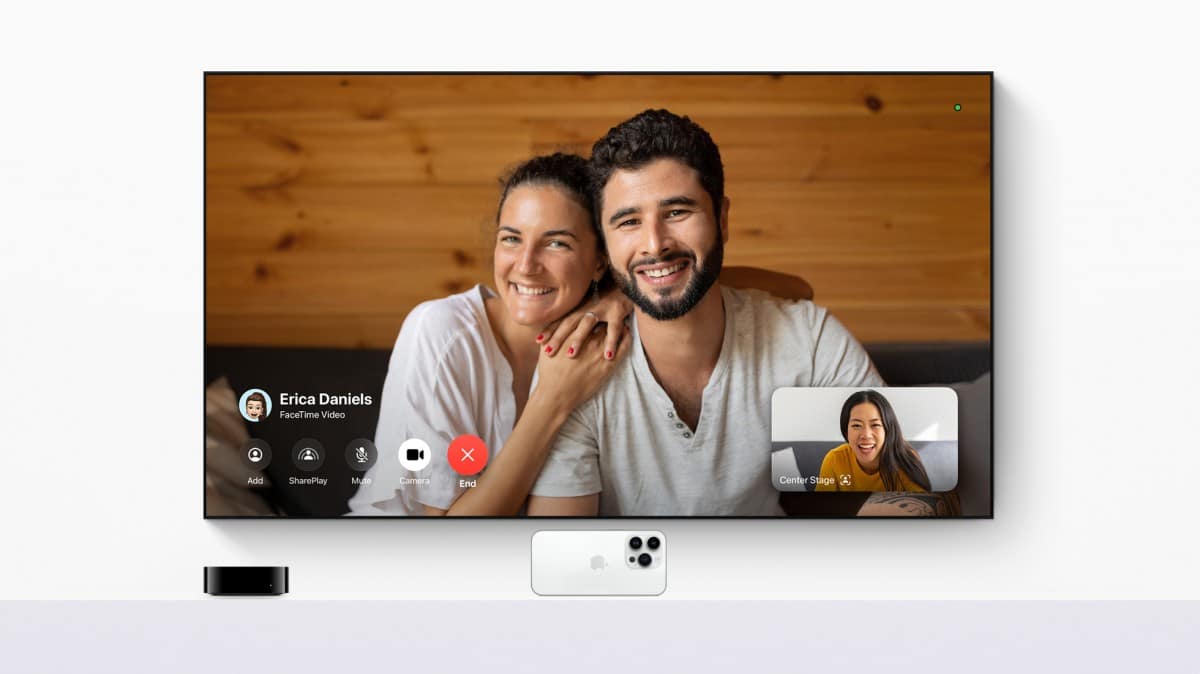 If your friend is not picking up your FaceTime call, you may leave an audio and video message. Then, they can see the video later on.
Also, now you can use simple gestures to display reactions like hearts, balloons, fireworks, laser beams, rain, and more on FaceTime calls. In addition, the 3D augmented reaction effects will be overlayered on your video to make them more expressive.
4. Exciting features in the Message app – Search filter, Catch up, Swipe to reply, and more
In iOS 17, the Message has been redesigned where all the apps are tucked under a plus sign.
The search filters in the Messages app will enable you to locate the exact message you're searching for. Besides, the Catch up arrow will immediately skip to your first unread message, thereby making those extensive group discussions much simpler.  
Also, to quickly reply to a specific message, you may swipe the text bubble and start typing your reply. If you cannot hear the voice notes, the Messages app will transcribe them automatically. Moreover, thanks to the Inline location feature, you may now see your friend's location updated in real-time in the chat itself and don't need to open the Maps.
5. Check-in feature in Message on iOS 17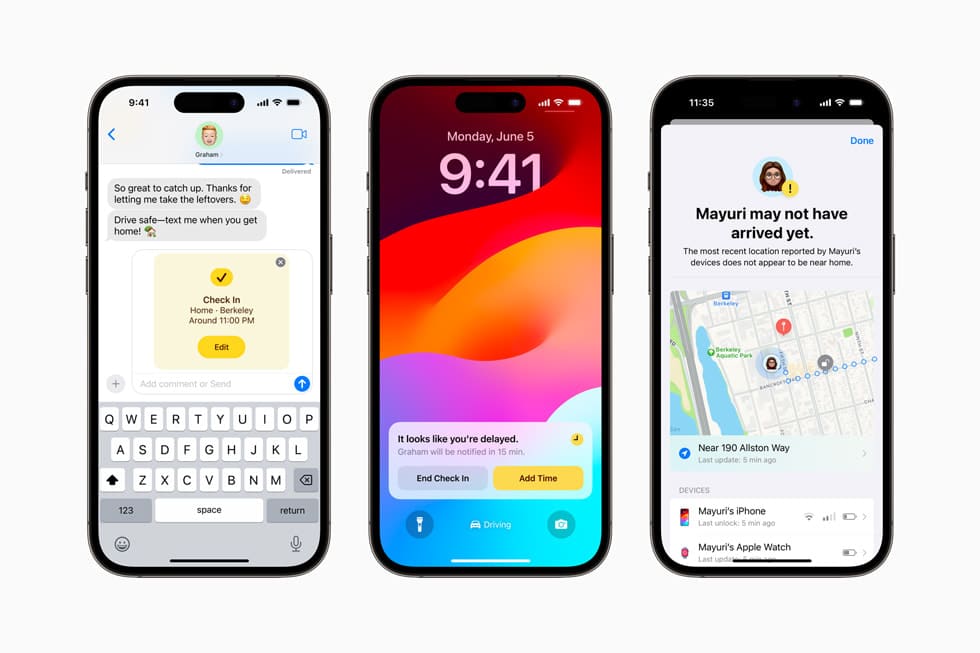 To get more connected to your loved ones, you can share your whereabouts when chatting on messages. In addition, the new Check-in feature will notify your family when you get home safely automatically. Also, iOS 17 will recognize if you encounter any problem on the way home and are not moving closer to your destination.
To better understand what is happening, the app may also convey information about your current location, cell service status, and battery life left on your iPhone.
6. Live Stickers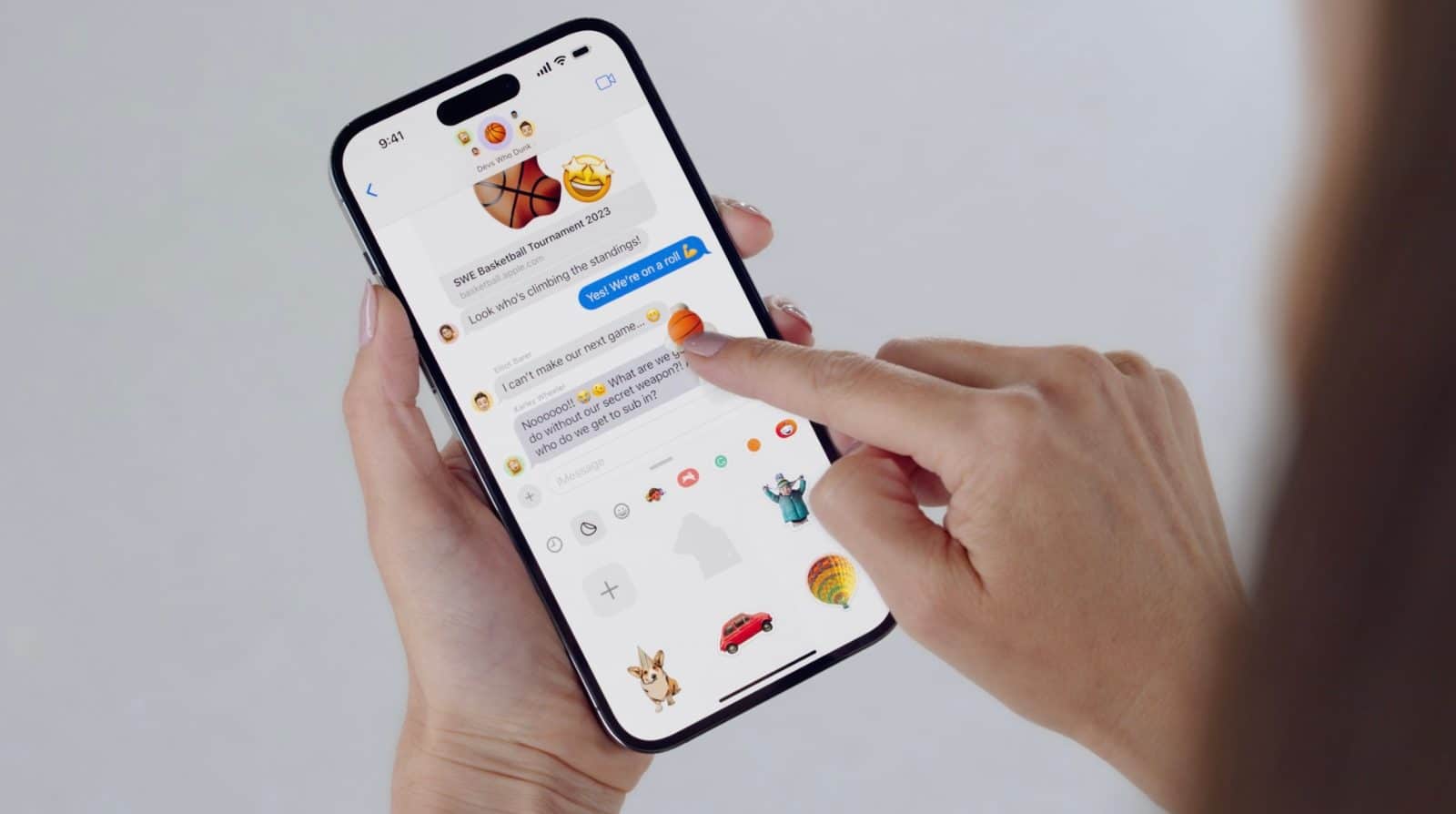 With iOS 17, you will get a brand-new sticker experience with new emoji stickers and Live Stickers. You can select subjects from any Live photo and convert them into stickers. Also, you may add effects to make them come alive. In addition, the new keyboard drawer organizes all of a user's stickers for simpler access throughout iOS apps.
7. StandBy in iOS 17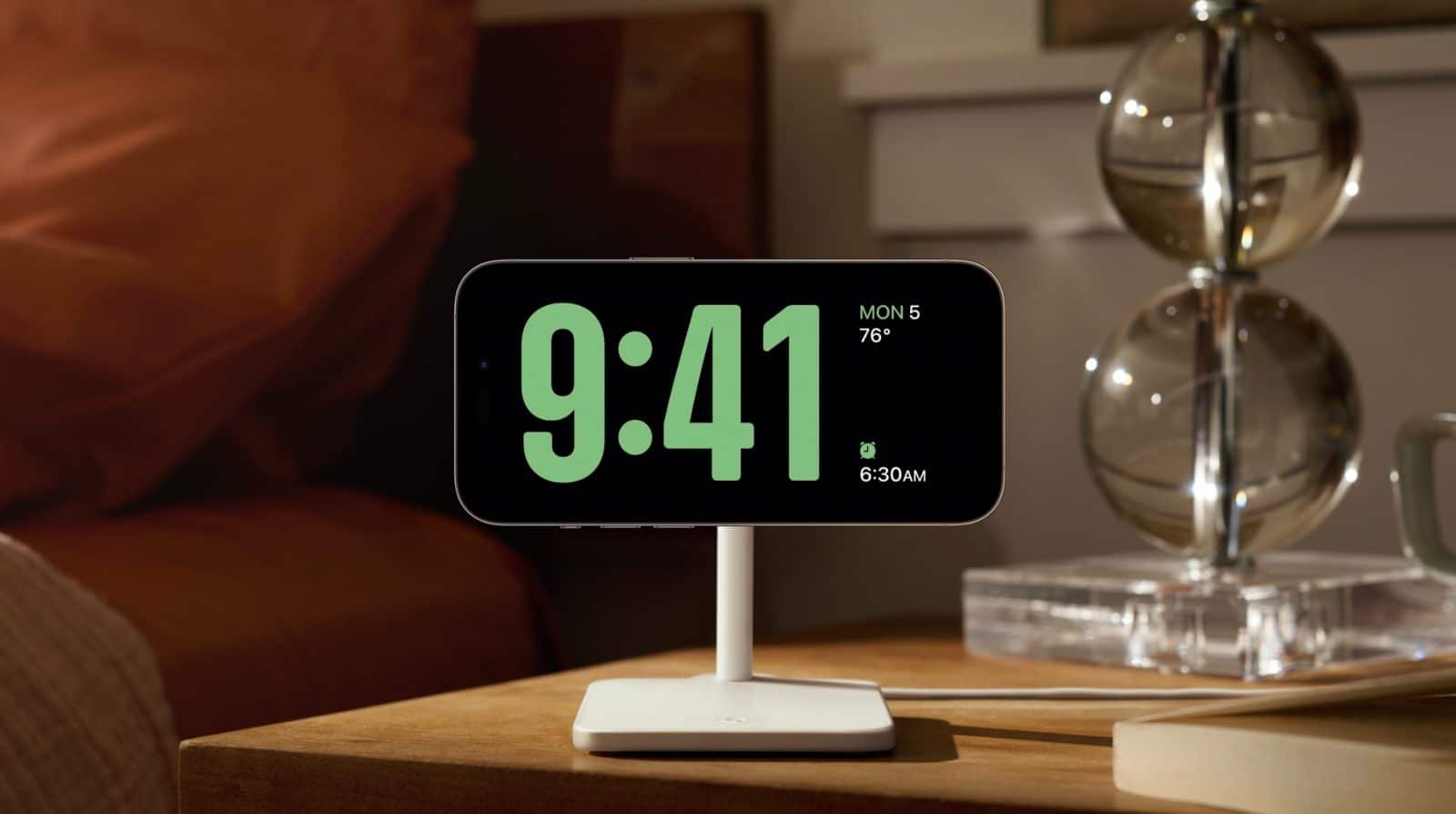 When you put down your iPhone vertically and charge it, StandBy in iOS 17 provides a full-screen experience. You will see a new Lock Screen with essential information that can be seen from a distance. It can be customized to show a variety of lovely clock designs, favorite photographs, or widgets, such as Smart Stacks, which surface the appropriate widgets at the right moment.
Besides, StandBy makes the iPhone even more useful thanks to its support for Live Activities, Siri, incoming calls, and critical alerts. You may also use Siri voice commands. The Night mode will ensure it doesn't hamper your sleep with much brightness. 
8. Share contact card using NameDrop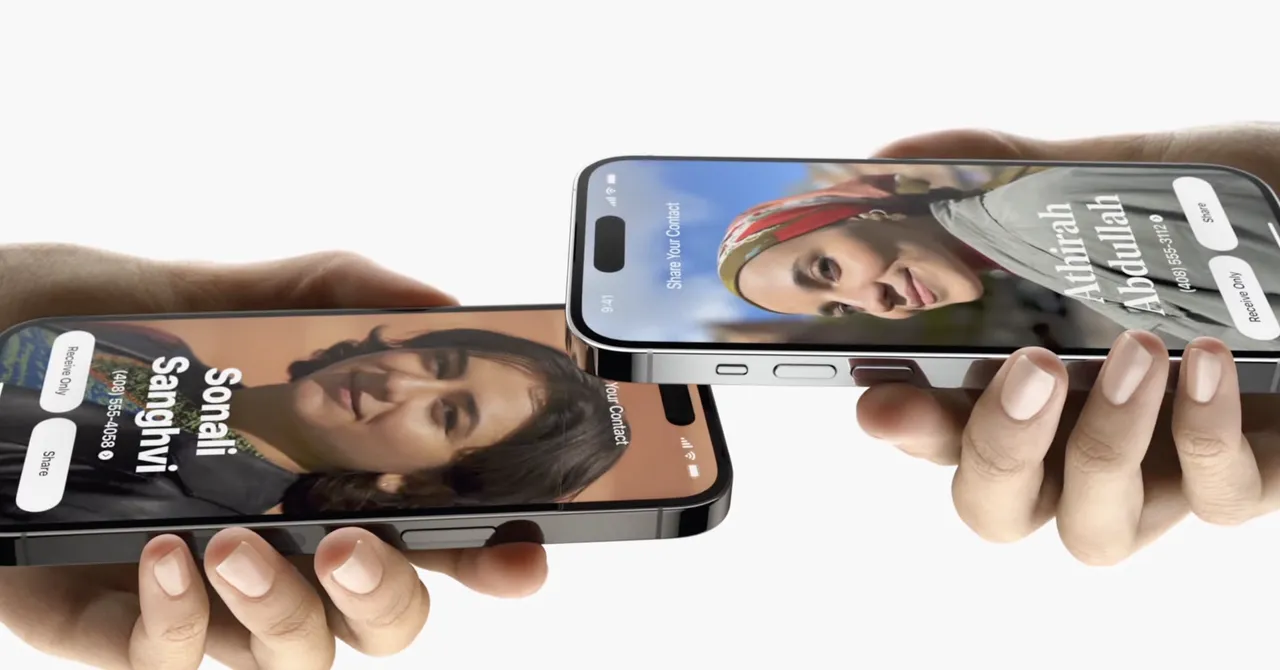 With iOS 17, AirDrop gains additional methods to exchange contact information in seconds without typing your number. For example, using NameDrop, you may touch your iPhone to another iPhone or Apple Watch to send your contact details.
Using the same gestures, you may start SharePlay to listen to music, view a movie, or play a game.
9. A brand new Journal app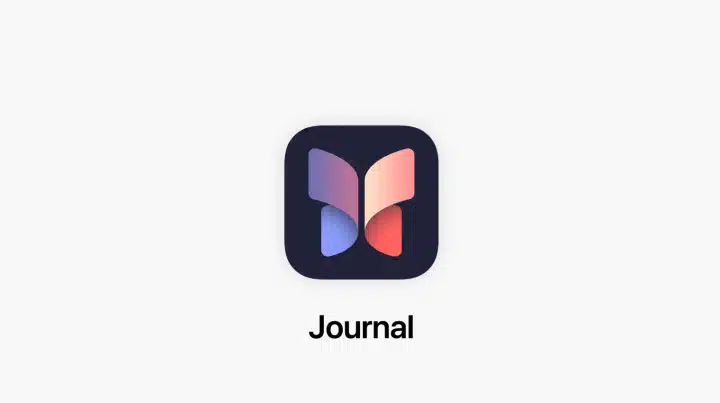 The Journal app on iOS 17 is ideal for us writers. It encourages users to think and helps to express appreciation via writing. You can quickly start a journal entry thanks to suggestions intelligently selected from recent activity, including photographs, people, locations, music activities, and more.
Besides, the scheduled alerts may further encourage writing. Journal has end-to-end encryption to secure a user's privacy and ensure no one — even Apple — can see a user's entries.
10. Create Profiles on Safari
Use several Safari Profiles to keep browsing for themes like Work and Personal apart. It allows you to divide your browsing history, extensions, Tab Groups, cookies, and favorites. Also, while browsing, you may rapidly change between profiles.
11. Use offline maps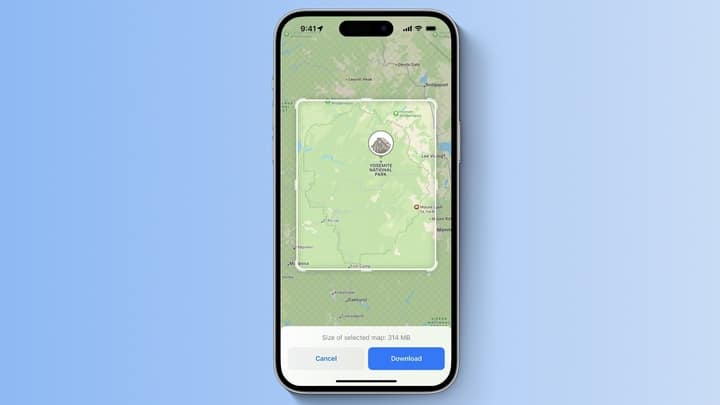 You may save a map region on your iPhone to get directions while you're not connected. Offline maps will show turn-by-turn instructions for driving, walking, cycling, or using public transport and information like hours and ratings on place cards.
12. New Mindfulness feature on the Health app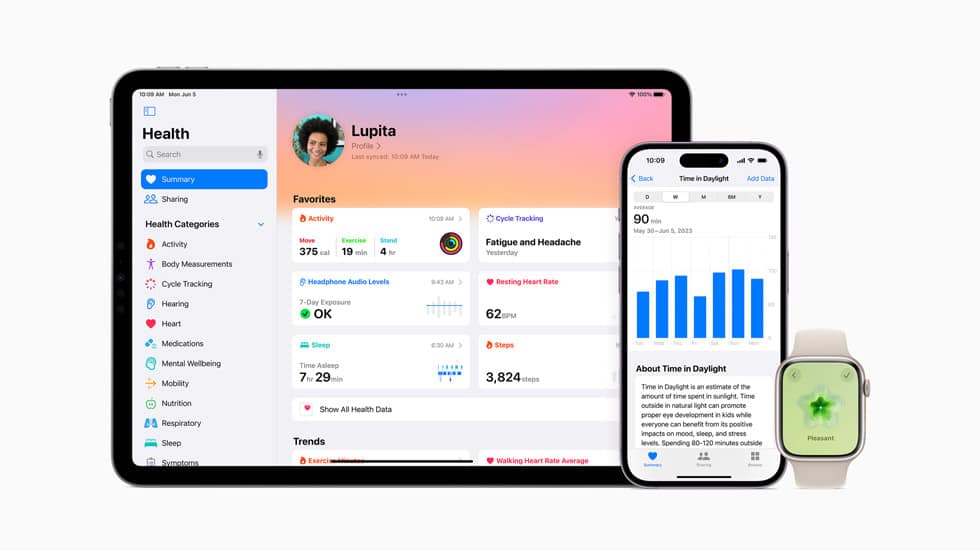 Your physical and mental well-being are interrelated and equally vital. Therefore, Apple has brought Mindfulness features to the Health app on iPhone. You may check your mental state to hone emotional resilience and awareness.
Also, it allows users to readily access depression and anxiety evaluations and keep a journal of their daily moods and fleeting feelings. So, they can identify what could be contributing to their state of mind.
13. Upgraded Autocorrect and Dictation abilities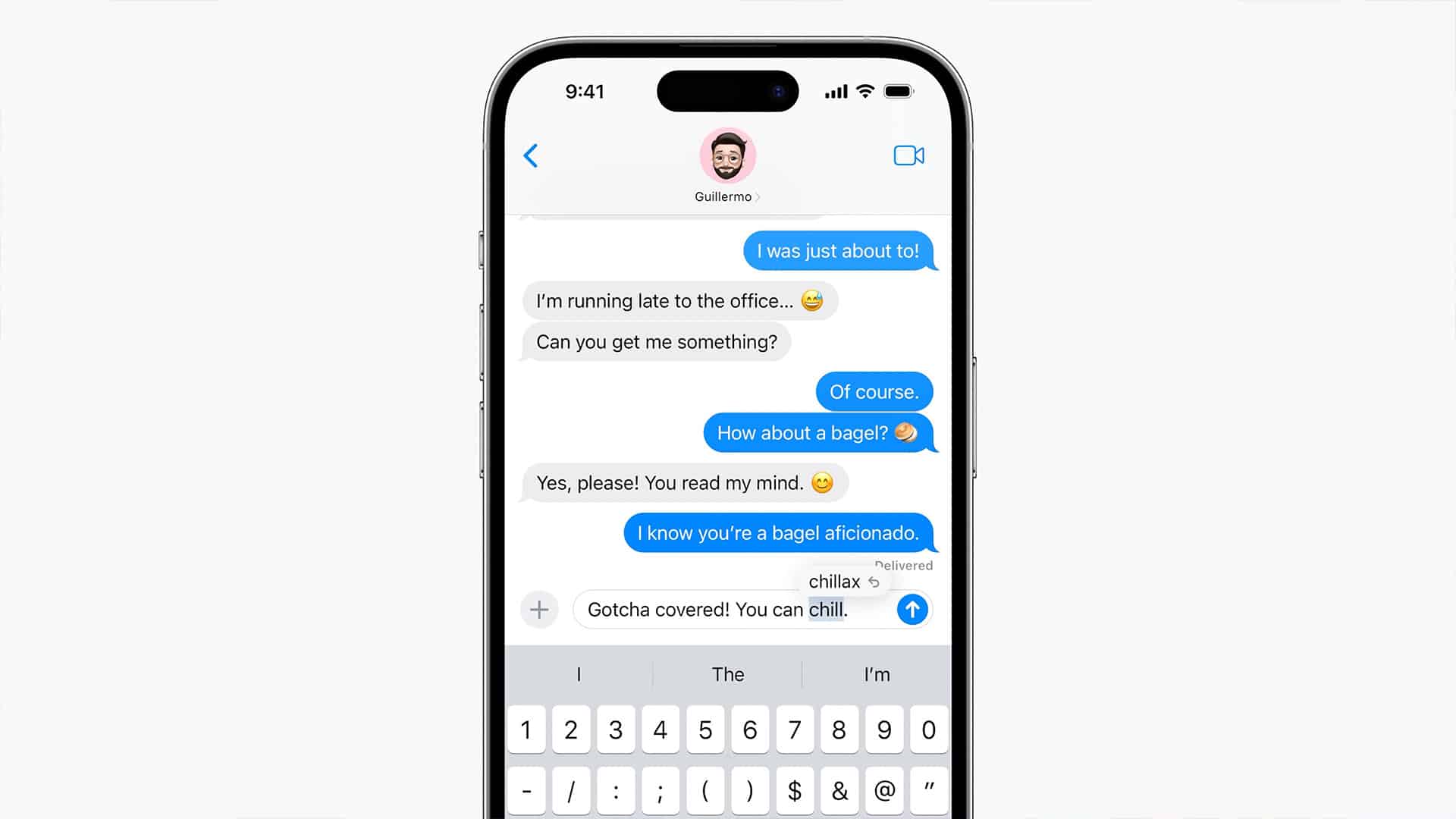 Apple started adopting AI and included a transformer language model in its keyboard. So, now the intelligent keyboard can Autocorrect more precisely. Besides, the on-device machine-learning language model will learn your typing pattern to show quick word suggestions and predictions.
Also, a new voice recognition model will increase dictation's general accuracy if you prefer to dictate.
14. Interactive widgets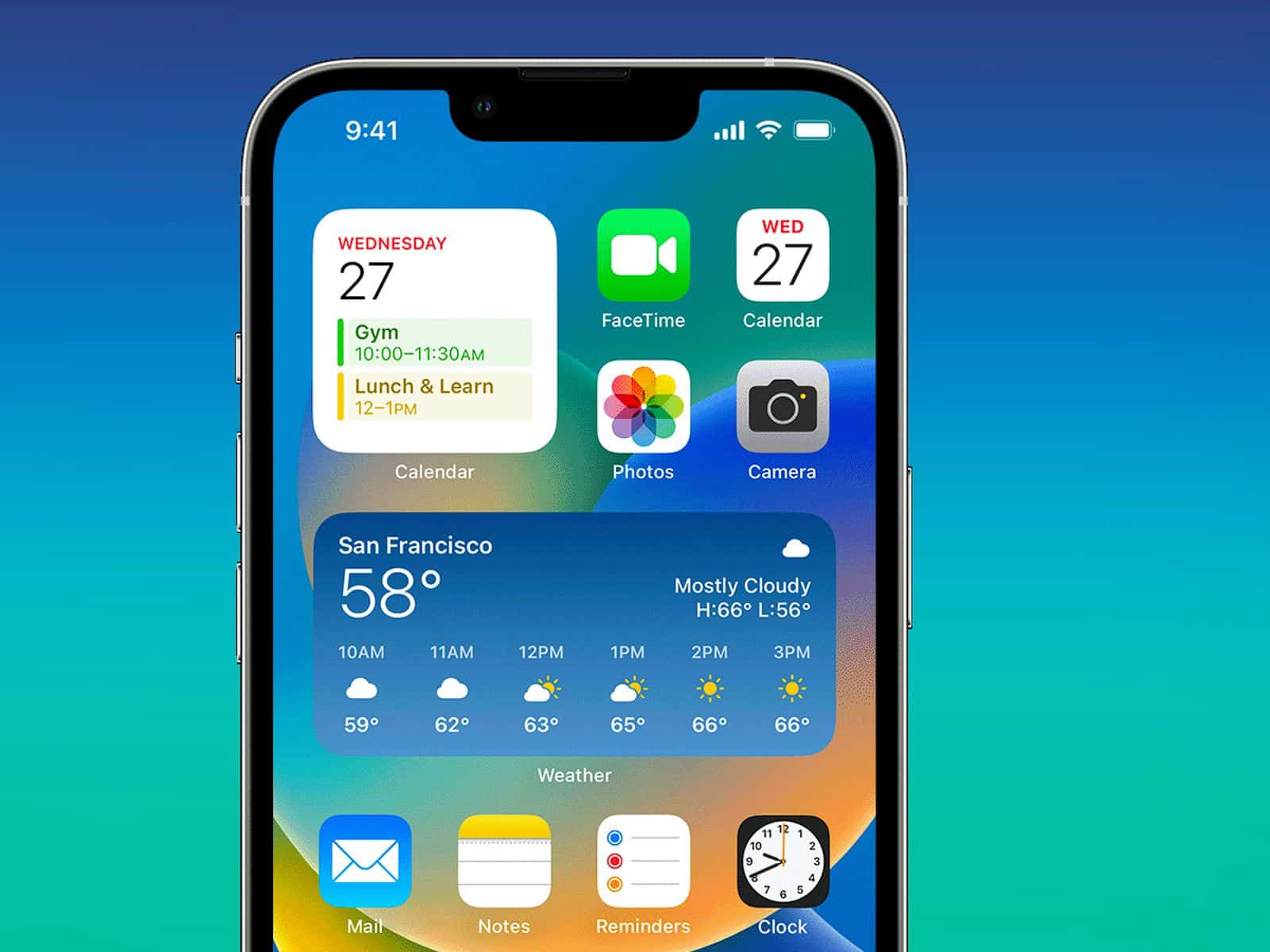 The primary purpose of widgets is to make information available at a glance. They also eliminate the need to launch an application every time you want to check on something basic. With iOS 17, you can play music, turn off the lights, and more via the widgets.
iOS 17 release date
Apple announced iOS 17 at WWDC 2023 on June 5, 2023. The developer beta of iOS 17 was released immediately after the event.
As is customary, the stable version of iOS 17 is expected to be released in mid-September 2023, alongside the rumored iPhone 15 series.
More power to iPhones with iOS 17!
As I conclude the new features of iOS 17, I hope you're as thrilled as we are about the possibilities they unlock. Apple's commitment to continuous innovation shines through in the subtle yet powerful enhancements they've incorporated into iOS 17.
So go ahead, delve into the depths of your updated device, and embrace the remarkable capabilities that iOS 17 offers. We will keep you updated by testing each feature, so keep an eye out.
Explore more…
Ava is an enthusiastic consumer tech writer coming from a technical background. She loves to explore and research new Apple products & accessories and help readers easily decode the tech. Along with studying, her weekend plan includes binge-watching anime.