Apple just dropped the latest version of the operating system for its Mac computers, the macOS Sonoma. Aside from a fancy name Apple picked from the wine country Sonoma at the heart of California, the new OS packs numerous upgrades that will surely enhance your overall Mac experience. Here are some of the best macOS Sonoma features from WWDC 2023 keynote.
1. New screensavers
Mac computers have always been known for their stunning, picturesque screensavers. From Sierra's Alabama Hills and Big Sur's rugged mountainous area captured from California's Central Coast region, macOS Sonoma brings Mac users worldwide with slow-motion screensavers of breathtaking views from places around the globe.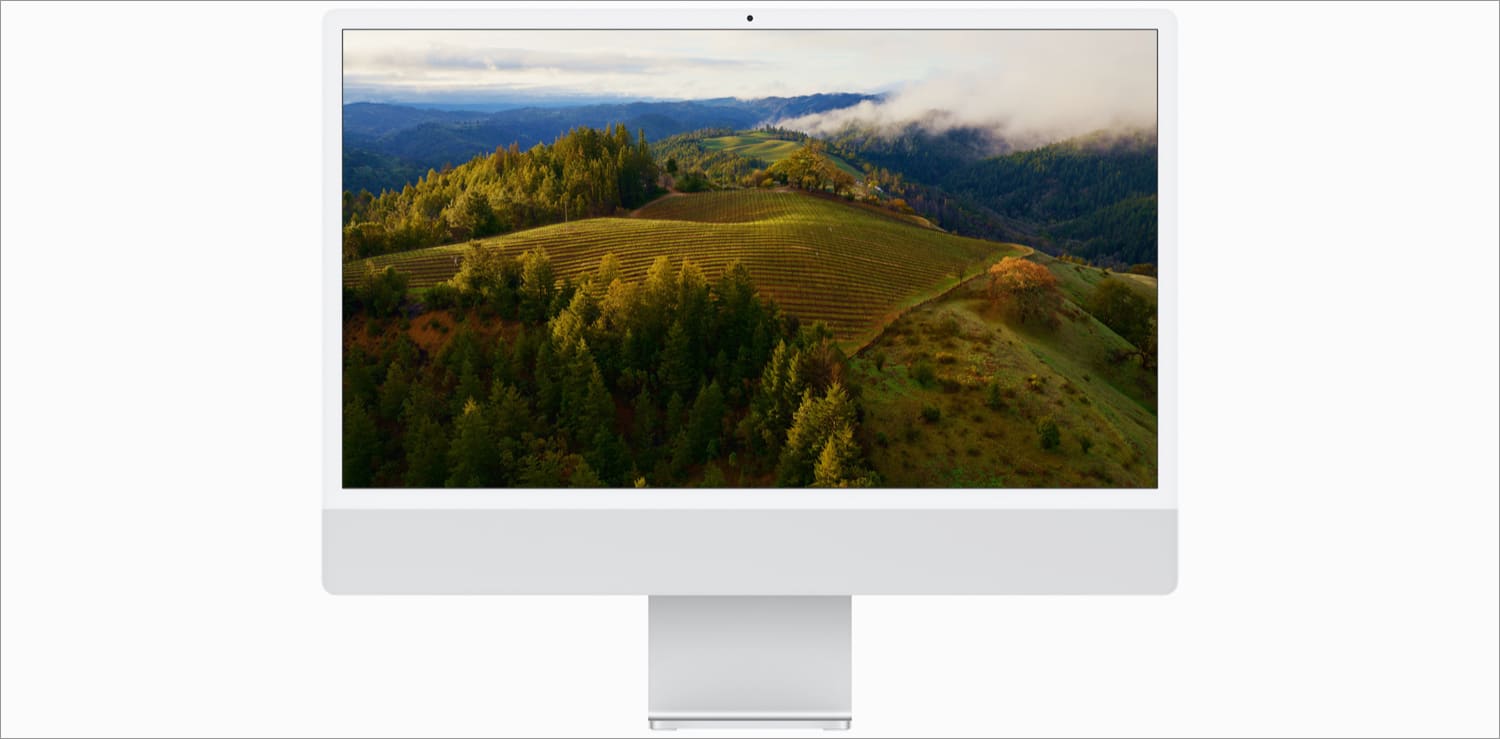 The screensaver runs while you're not actively using your Mac and seamlessly settles into your desktop the moment you log in.
Screensavers aside, if you are looking to get the latest wallpapers, you can go ahead and download macOS Sonoma wallpapers.
2. Interactive widgets
Widgets effortlessly provide you with the most recent information from your favorite apps at a glance. But their functionality tends to shine more on iPhones and iPads since it takes a bit more effort to access them on the Mac via the Notification Center.
Apple remedies this by giving it a new home in macOS Sonoma. You can now place your favorite widgets anywhere on your Desktop.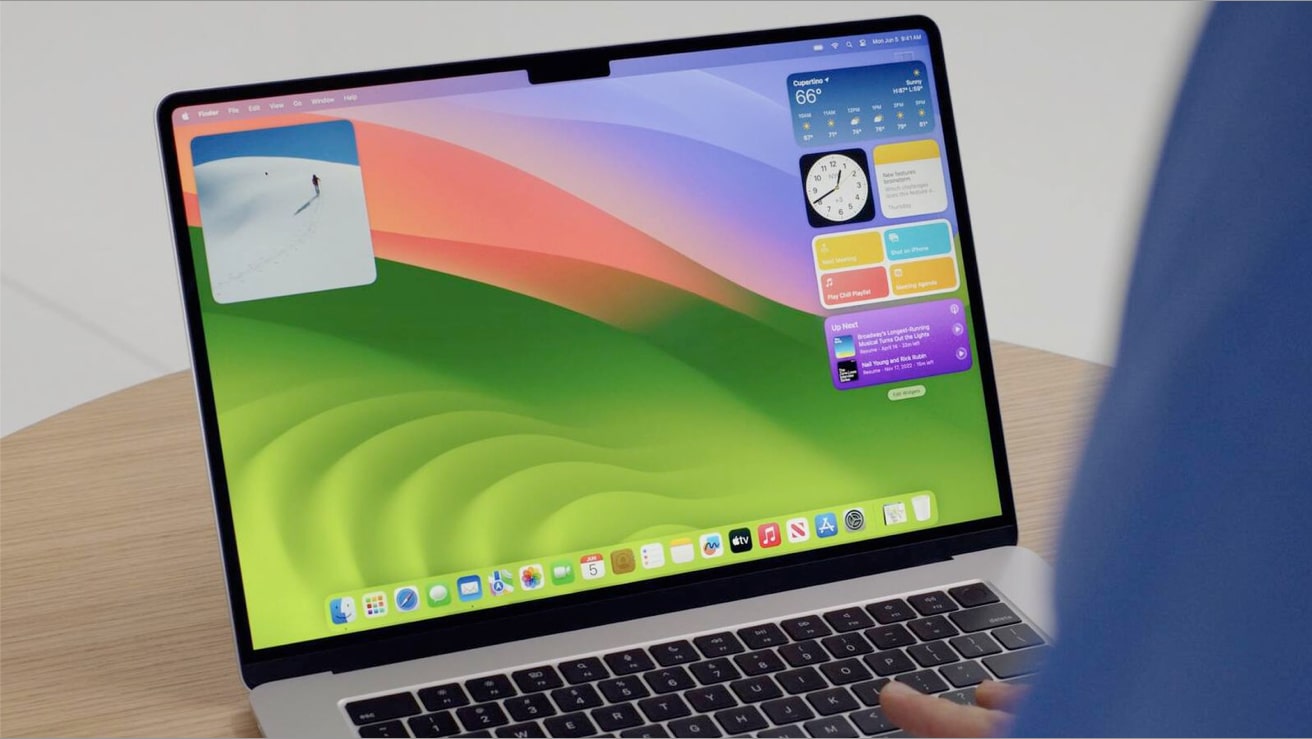 What's even better, they fade and blend perfectly with your desktop—they don't intrude on your current viewing content.
It's a great way to personalize the look of your desktop further. Just bring up the Widget Gallery to access all your favorite widgets on your Mac.
What's even better? Continuity lets you directly access your favorite widgets from your iPhone, and no, you don't need to download the apps if you don't want to! All you need is to make sure that your iPhone and Mac are near each other or are on the same Wi-Fi network.
Like widgets on the iPhone, Apple also gave Mac widgets an extra boost and made them interactive, letting you create more seamless workflows for better productivity.
3. Game Mode
An advice I commonly hear is not to get a Mac if you're a gamer. But with the advent of Apple Silicon, the Mac has transformed into a formidable gaming platform. macOS Sonoma comes with a new feature called Game Mode, which gives games top priority on Mac's CPU and GPU — ensuring smoother and more consistent framerates for an optimized gaming experience.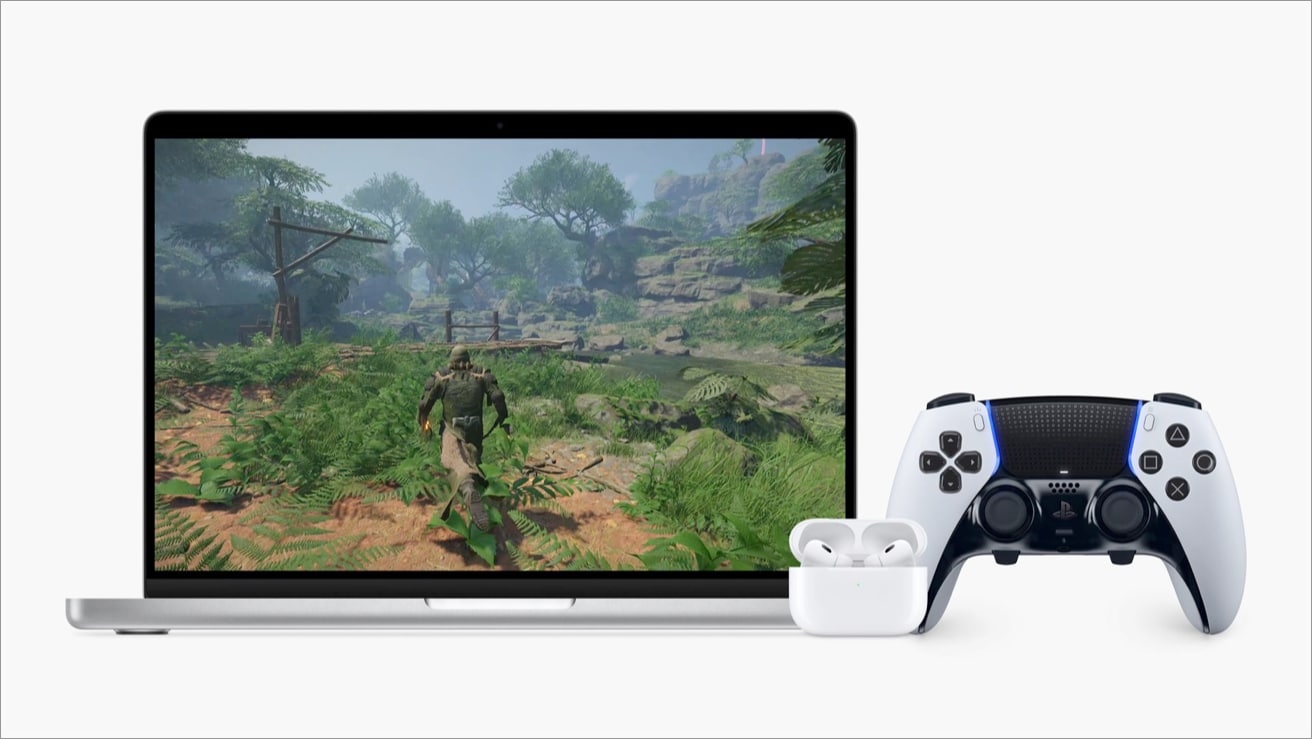 Latency time has always been an issue when it comes to gaming. Gaming Mode cuts latency time from your controllers and AirPods for a more immersive and responsive gaming experience.
4. Video conferencing
Screen sharing is one of the most used features in video conferencing tools. This functionality enabled video conferencing to be more than just a mode of communication but a tool for business meetings, events, and educational instruction.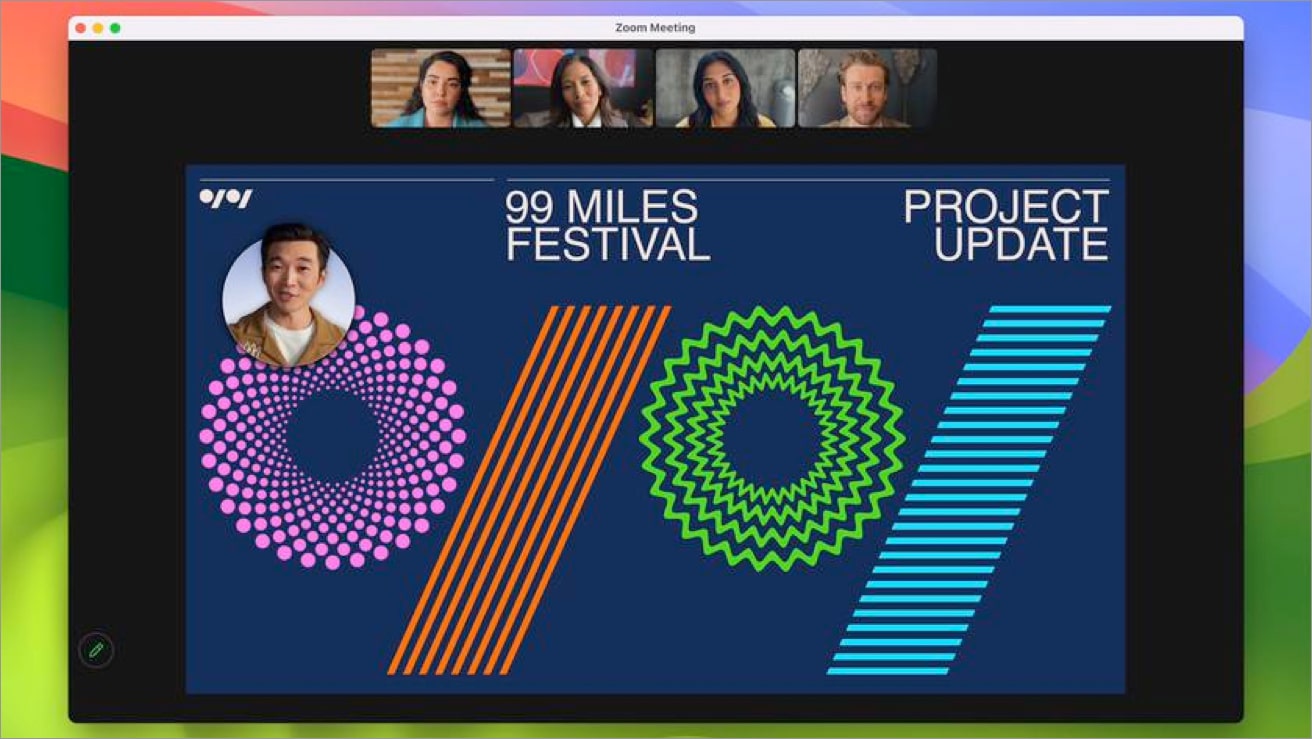 Screen sharing, a highly utilized feature in video conferencing tools, catapulted video conferencing beyond just a method of communication and transformed it into an indispensable tool for interactive business meetings, events, and academic instruction. It's no longer just about chatting – it's about sharing, demonstrating, and collaborating in real-time!
But the downside of sharing your screen is that your presence gets lost. macOS Sonoma solves this with the video effect called Presenter Overlay. There seem to be two options:
Small Overlay: This places your face in a movable bubble on top of the content you're sharing.
Large Overlay: This places you prominently in front, with your screen in the middle, and your background at the back, letting you talk, move, and walk in front of your content and interact with it
Apple also released some treats for participants, a new reactions video effect. These effects have a cinematic quality, depth, and focus, seamlessly blending with your video. So far, featured effects include confetti, balloons, and fireworks. You can even trigger these effects with gestures, like a two-thumbs up.
As an added treat, this isn't limited to the Apple ecosystem. Instead, you can use it with other web conferencing tools like Zoom, FaceTime, and Microsoft Teams!
5. Safari upgrades in macOS Sonoma
macOS Sonoma also offers several improvements to Apple's built-in browser.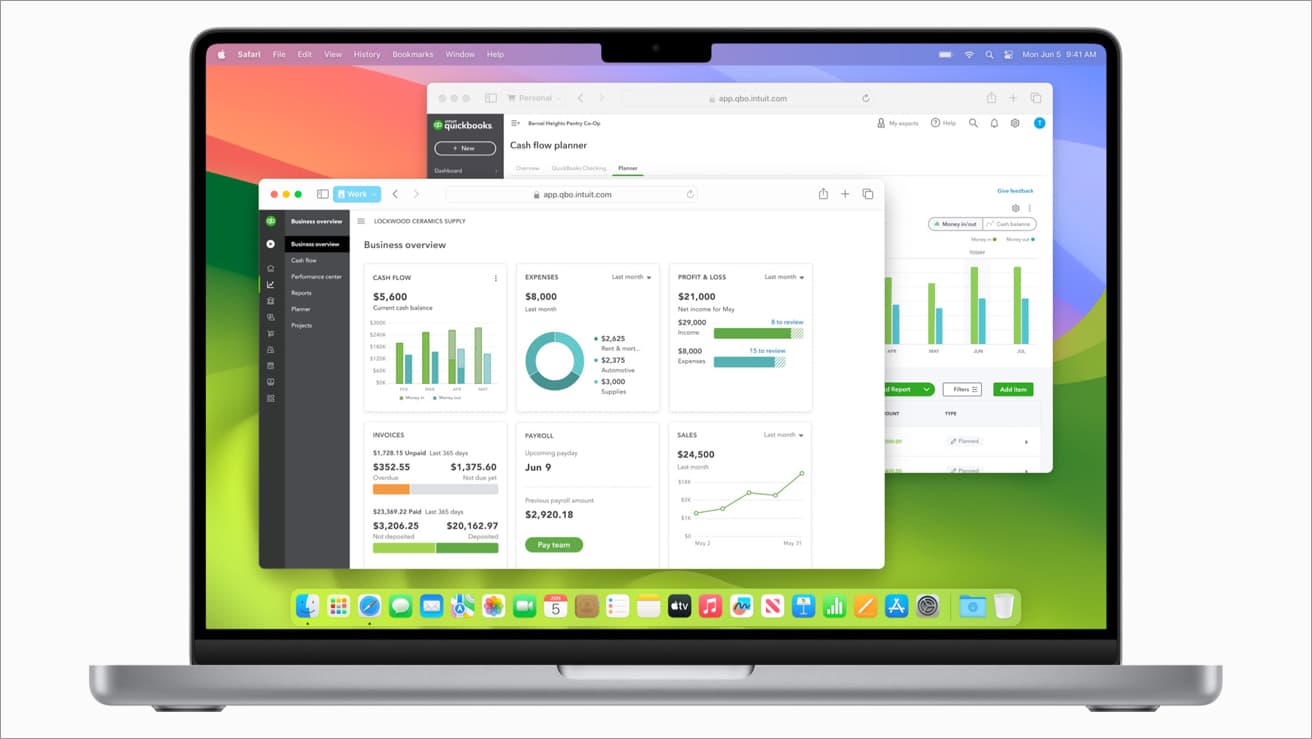 Privacy
With Private Browsing, your Mac locks your Safari browser window when you aren't using it for additional privacy, especially if lurkers are nearby. To add, Private Browsing blocks trackers from loading on pages and removes URL trackers as you browse.
Password sharing
You can now share passkeys or passwords with others in a Family Group. Everyone in the family can edit and update passwords. This is especially handy if your family or group shares some apps and site access with each other.
Profiles
Let's be real, we wear multiple hats on a daily basis, and it can get a bit of a hassle, or at least confusing when things get mixed up as you browse. For example, if you use a different email account for other work, checking and answering your emails from different accounts can become a handful. The same is true if you're handling multiple social media accounts: your personal, business, and maybe another profile created just for stalking.
With macOS Sonoma, you can now create different profiles to separate your history, extensions, bookmarks, Tab Groups, favorites, and cookies.
Profiles let you sign in on the same site with different accounts and quickly switch between them. This prevents Safari from getting too cluttered with folders and folders of favorites and bookmarks.
6. Web apps
With this new update, you don't have to be a web developer to create an app for your favorite sites. This creates a simplified toolbar for the site that gives off an app-like experience. It places the site's icon directly on your Dock so it won't get lost in your browsing.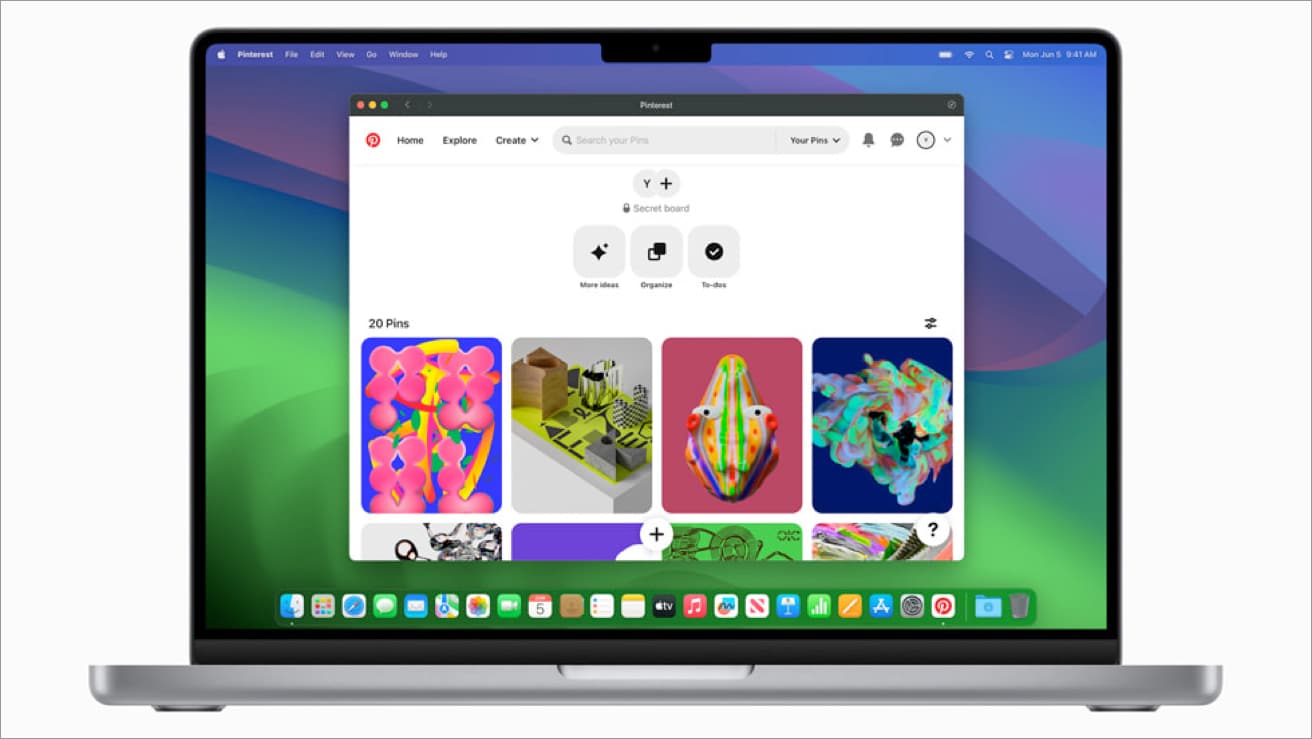 Web apps seem to have a dedicated spot on the left side of the desktop. What's great about this feature is that it works on any site and integrates seamlessly with the search features of the Mac, including Spotlight, Mission Control, and Stage Manager. You also receive notifications from the Web apps, similar to how you would if you were interacting with an app.
Can my Mac run macOS Sonoma?
Now that you have perused the changes, you might be eager to know if your Mac would support these upgrades. These are the Macs that will support macOS Sonoma:
iMac (2019 and later)
Mac Pro (2019 and later)
iMac Pro (2017 and later)
Mac Studio (2022 and later)
MacBook Air (2018 and later)
Mac mini (2018 and later)
MacBook Pro (2018 and later)
Wrapping up…
All these macOS Sonoma features are coming to your Mac this Fall. Which one are you most excited about? Tell us below!
Read more:
Readers like you help support iGeeksBlog. When you make a purchase using links on our site, we may earn an affiliate commission. Read more.
Rachel loves anything Apple —from iPhones, to Apple Watches, to MacBooks. She is also a medical writer and a ghostwriter for various publications.