Know more about Apple's service/repair/replacement program:
The repairs/replacement service is limited to certain regions.
The service program isn't an extension of your warranty program unless you have opted for it.
To claim the service program for some products, you need to ensure there is no physical damage to the product.
There's no denying that Apple sets high standards to maintain the quality of its product. However, despite taking all the measures, some users might still get devices with manufacturing defects. To err is human, and not even giant brands are immune to that.
Thankfully, the fruit company is not rigid to accept its mistakes and will be ready to help you solve the issue. However, how can you check if your iPhone, Mac, or any other Apple device is having any issues? And what are the support programs the brand offers? All of these questions have been answered in this detailed guide to Apple service programs.
How to check your device for eligibility
Thankfully, Apple has listed out pretty straightforward eligibility criteria for Apple Service Program.
If you have the device's serial number
Visit the official Apple Service Programs website on your iPhone or Mac.
Choose the service related to your Apple device.
Enter the device serial number.
If your device is eligible, you'll see what to do next.
Follow the on-screen instructions.
Reach out to Apple Support
If you don't see the option, or if shown you are ineligible, then it's best suggested to contact Apple Support or visit the nearest Apple Store to see if you can get additional help regarding repairs or replacements.
Current Apple recalls and service programs
As of publishing, these are the service programs offered by Apple.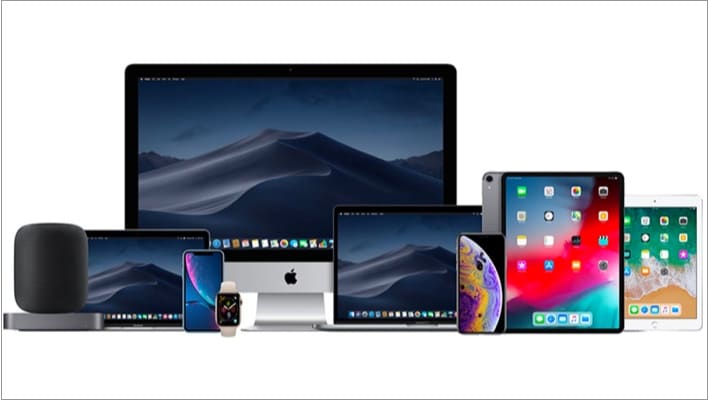 1. Apple Watch Series 6 service program for the blank screen issue
If your 40mm Apple Watch Series 6 was manufactured between April 2021 to September 2021, there might be a chance of it going blank permanently. If it's gone blank permanently, quickly visit the link mentioned below to avail yourself of the Apple Repair Program, where you can get a free service.
You can claim this free service two years after the first retail sale of the unit.
2. iPhone 12 and 12 Pro service program for no sound issues
Getting no sound for calls on your iPhone? It might be because of the failure of a component on the receiver module. If your iPhone 12 and iPhone 12 Pro were manufactured between October 2020 and April 2021, you could claim the free service for your device.
You'll be able to claim this repair program three years from the date of purchase.
Note: This Apple Service Program is only eligible for iPhone 12 and 12 Pro at the period mentioned. This means it won't cover for iPhone 12 mini, 12 Pro Max, or other iPhones released before and after.
3. iPhone 11 display module replacement program for touch issues
The iPhone 11 was widely criticized for using an LCD, and guess what? Devices manufactured between November 2019 and May 2020 might have an issue. The display might not respond to touches. If you are facing the same issue, see if your device can avail of the Apple iPhone display replacement program.
You have to ensure your screen is not cracked. If it is, you will be required to replace it, to claim the offer within two years after the first sale of the unit.
4. AirPods Pro service program for sound issues
If you are facing crackling issues, low sound, or ANC not working properly, and if it's manufactured before October 2020, then there might be chances of it needing service from an authorized Apple service center. You will be able to claim within 3 years from the first purchase of the product.
5. iPad Air (3rd gen) service program for blank screen issue
For iPads manufactured between March 2019 and October 2019, there might be a chance for the display to go blank permanently. A brief flicker or flash may appear before the screen goes blank completely.
In that case, you can check for eligibility and even claim free service within 2 years from the first sale. Keep in mind you can only claim this for iPad 3rd generation.
6. Smart Battery Case replacement program for iPhone XS, iPhone XS Max, and iPhone XR
Suppose you have a smart battery case manufactured anytime between January 2019 and October 2019 for iPhone XS, XS Max, or iPhone XR. If it is not charging or charging intermittently when plugged in, then you might be eligible for a free replacement.
You can claim this free replacement Smart Battery Case for 2 years after the first retail sale of the unit. Don't worry. The replacement battery cases will be disposed of in an environmentally friendly way.
7. iPhone 6s and iPhone 6s Plus service program for no power issues
Apple has discovered that a limited number of iPhone 6s and 6s Plus units manufactured between October 2018 to August 2019 are unable to draw power due to a component failure. As a result, Apple offers free repair, which can be claimed within 2 years after the first retail sale of the unit.
If the device has any issues that prevent the repairs, such as a cracked screen, you will have to solve it before submitting it to claim this free repair.
8. Multi-Touch repair program for iPhone 6 Plus
This repair program is for the iPhone Plus experiencing display flickering or Multi-Touch issues. You can get these devices repaired from Authorised Apple Service Center for a fee of $149 if there are no other cracks or breaks on the display.
Also, Apple will later reimburse the difference between the original repair cost and $149. If you paid for a repair that you believe was related to this issue but have not been reached out to, please contact Apple. This program will be available 5 years from the first sale of the unit.
9. 15-inch MacBook Pro battery recall program
The 15-inch MacBook Pros manufactured and sold between September 2015 and February 2017 were notoriously known for overheating and posing a fire safety risk. However, regardless of the sale date, you can verify and see if it's eligible for free battery replacement.
You must confirm your MacBook model before checking for the replacement program eligibility.
10. Keyboard service program for MacBook, Air, and Pro
While we all are enjoying the amazing keyboard on our MacBook, there was a time when many users had reported the MacBook keyboard not working. Since the issues were happening to a large volume, Apple soon addressed it and offered a replacement program for the keyboard or the keys that shows the following issues:
Letters/characters repeat unexpectedly or do not appear
Key(s) feel "sticky" or do not respond properly.
You can claim this replacement program if you are facing similar issues on any of the following MacBooks:
MacBook (Retina, 12-­inch, Early 2015 & 2016)
MacBook (Retina, 12-­inch, 2017)
MacBook Air (Retina, 13-inch, 2018 & 2019)
MacBook Pro (13­-inch, 2016, 2017 & 2019, with two Thunderbolt 3 Ports)
MacBook Pro (13-­inch, 2016 & 2017, with four Thunderbolt 3 Ports)
MacBook Pro (15-­inch, 2016 & 2017)
MacBook Pro (13-inch, 2018 & 2019 with four Thunderbolt 3 Ports)
MacBook Pro (15-­inch, 2018 & 2019)
This program will be available for 4 years since the first sale of any of the MacBooks mentioned above.
11. Three-prong AC wall plug adapter recall program
Apple has often shocked the world with its products, but one product gave the customers an actual shock. Of course, I'm talking about the Apple Three-prong AC adapter available for the United Kingdom, Singapore, and Hong Kong markets.
This wall plug adapter shipped from 2003 to 2010 with certain Apple products and was sold separately. Thankfully, Apple realized the mistake in the design and announced the recall program 10 years after the initial release (smirk).
If you have this wall plug, you can visit the nearest Authorised Apple Service Provider or Contact Apple Support to exchange and get a free new wall plug adapter. This program can also be benefitted to users living in Continental Europe, Australia, New Zealand, Korea, Argentina, and Brazil
You can exchange this adapter according to your convenience for a new one, but I suggest you get the new one as soon as possible to avoid suffering electric shocks.
12. Apple AC two-prong wall plug adapter exchange program
Besides the three-prong AC adapter, two-prong Apple AC wall plug adapters intended for use in Continental Europe, Australia, New Zealand, Korea, Argentina, and Brazil were also known to cause shocks if touched.
If you have the same Travel Adapter, then it is best suggested to visit the local Apple Authorised Service Center and exchange it for a new and safer adapter.
13. Apple 5W USB power adapter exchange program
The Apple 5W USB power adapter shipped with iPhone 3GS, 4, and 4S from October 2009 to September 2012 may overheat and pose a safety risk. You can benefit from this program if you are from any of these regions:
Albania
Austria
Belgium
Bulgaria
Chile
Croatia
Czech Republic
Denmark
Egypt
Finland
France
Germany
Greece
Hungary
India
Indonesia
Israel
Italy
Latvia
Lithuania
Luxembourg
Moldova
Montenegro
Netherlands
North Macedonia
Norway
Paraguay
Poland
Portugal
Romania
Russia
Slovakia
Slovenia
South Africa
Spain
Sweden
Switzerland
Turkey
Uruguay
Vietnam
14. iPhone X display module replacement program for touch issues
iPhone X was a revolutionary device from Apple that completely changed the industry. While the device had created a buzz in the industry for its unique design and display, it had also given some people a bad experience, such as no response on touch or ghost touch.
The reason might be a component failure on the display module. If you are facing similar issues, you can easily replace the display module with an authorized service center free of cost.
Before submitting the device, make sure the device doesn't have other cracks on display or internal component failures that might affect the process. You can claim this program for 3 years within the first sale of the unit.
15. Beats Pill XL speaker recall program
Apple also has a recall program for Beats products. Beats Pill XL speakers may overheat and pose a fire safety risk. It has been sold worldwide since January 2014 by Beats, Apple, and other retailers.
Instead of giving a replacement, the brand has offered to recall the product. If you have a Beats Pill XL Speaker, the brand has asked the users to stop using it and fill out a form to return it to Apple. In exchange, you'll get an Apple Store credit or electronic payment of $325 or the approximate equivalent in local currency.
Once users are deemed eligible, Apple will send you a postage-paid box to return your Pill XL speaker. Once received, you will receive an Apple Store credit or electronic payment within 3 weeks.
FAQs
Q. Is Apple repair free?
The repair charges are based on the terms and conditions related to the repair programs. Sometimes, users will be required to pay small fees or even pay for the entire repair, out of which Apple may reimburse a particular amount dater to the users.
Q. Does Apple return lost iPhones?
If you have subscribed to Apple Care+, You will get theft and loss protection, with which users will get a replacement when their iPhone gets lost.
Have peace of mind 😌
Apple has always been famous for keeping high standards in quality, yet programs like these prove that no one can be completely perfect. Thankfully, even Apple knows the same and has ensured any customers who have received a product with issues in quality have the right to get it fixed.
Apart from these programs, what products do you think Apple should introduce its service program for? Let us know in the comments 👇
Also, here are some interesting reads for you:
Anoop loves to find solutions for all your doubts on Tech. When he's not on his quest, you can find him on Twitter talking about what's in his mind.