Family game nights can be a fun way to interact, connect, and engage with all the family members. However, they don't always have to rely on the availability of physical board games with you! You can now play various family games for your iPhone (and most are free).
If you are confused about which games will be perfect, here's my list of the best family games for iPhone and iPad.
1. UNO! – Editor's choice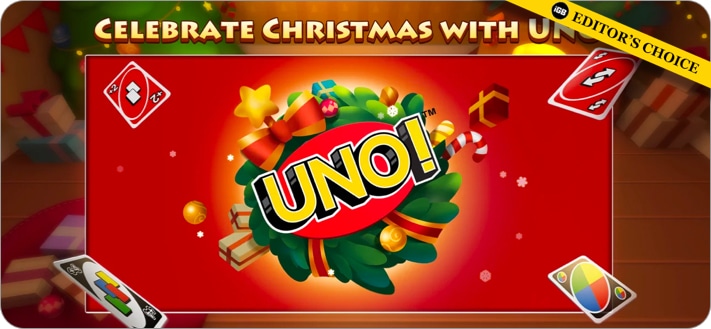 Who doesn't love UNO? The card game has been a popular party game choice for years. Moreover, you can now enjoy the game virtually if you don't have the pack of cards at your disposal.
The game has the same rules as the physical game, and you will have to trick and strategize your way to the final card. You can also set different house rules to make the game more interesting.
For people who want to play online, you can connect with friends or play against other players worldwide. Win as many games as you can to get on top of the leaderboard charts. Further, there are also new cards like "Wild Punch" or rules such as "Stack" that drastically change the game's dynamics.
Unfortunately, there's a new coin system that players haven't received well, as the system is erratic, and you could lose all coins if you lose a game.
Price: Free (In-app purchase starts at $1.99)
2. Pictionary Air – Best for kids
Pictionary is another classic game we've been playing since childhood. This app is a perfect substitute if you don't have a whiteboard or other drawing materials.
The game's rules remain the same, and you can connect your phone to the TV for casting the drawings. The players can draw their requirements in the air, and you can see the drawings on both your phone and TV screens.
Further, there are three game modes: Pictionary Air, Pictionary Air Harry Potter, and Pictionary Air Kids versus Grown-Ups. All three modes are fun to play, especially the Harry Potter game mode. You need to divide into groups, and the winning group will win the House Cup.
Since this game fosters quick and creative thinking, it's a good game for kids. The only caveat is that you will have to purchase a Pictionary Air pen as it is sold separately.
Price: Free
3. Ludo King – Best classic board game
Ludo King took center stage when social distancing and lockdown measures were imposed. People at home started to look for games to pass the time, and Ludo King became their savior.
To this day, it remains a solid game and is exceptionally fun (and nostalgic) to play with family. It has the classical rules followed through generations of the game.
If you haven't played Ludo before, the objective is to ensure that all your tokens reach the house at the board's center. It has the perfect mix of luck and strategy, resulting in some nail-biting endings. The game allows up to 6 players, so you and your family members can play and scheme with and against each other to win.
A major flaw with the game would be that the rolling of the dice multiple times results in some patterns that you can recognize. This may unfairly impact the game in a player's favor.
Price: Free (In-app purchase starts at $0.99)
4. Monopoly – Best business simulation game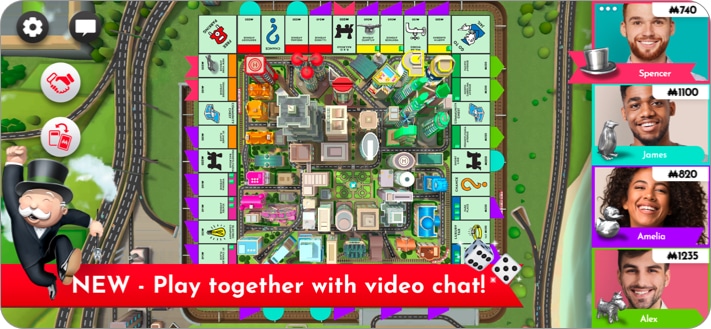 Monopoly is another classic board game that has entertained us since childhood. Now, this epic game is available on your mobile devices.
The objective remains the same – scheme, buy, and sell your way to the top of the property markets. Face the ups and downs of becoming a real estate tycoon while having fun with your family. To make things more controversial and interesting, you can also add new house rules.
The game doesn't have ads either. There are also season passes that you can buy, which change the location to places such as Victorian London and Transylvania.
Many players have reported the game's tendency to disconnect from servers. So I'd recommend having a strong internet connection when playing it.
Price: $3.99 (In-app purchase starts at $4.99)
5. 2 Player Games – Best for two players
Two-player games can be entertaining if done correctly. These games can either be played online or on the same device. Tellmewow's 2 Player Games brings a variety of games meant specifically for two players.
The games provided here are short and addictive, such as Slapping, Car Fight, and Pinball. The games can also be played on a single device.
If you and your friend want to try all the games, you can play the Championship Mode. In this mode, the player with the highest wins after playing all the games is crowned champion. However, you will have to deal with many ads.
Price: Free (In-app purchase starts at $1.99)
6. Tic Tac Toe – Best iPhone game to pass time
Tic Tac Toe is a vintage game that almost everybody has played at least once. Now, you no longer need a pen and paper to play it.
You can play this game virtually against a friend or online with players worldwide. If you're playing against the AI, the moves will be randomized so that the AI doesn't keep making the same moves.
When you're playing with your friends, this game can be a fun and clever way to show your quick wit and thinking. It also features minimalist graphics and sound effects to keep your gameplay fresh.
Price: Free
7. Family Style: Co-op Kitchen – Best game for teamplay
When too many people are in the kitchen, it's absolute chaos. So, instead of messing up your kitchen, you can create a mess in a virtual kitchen with your friends and family in Family Style: Co-op Kitchen.
The game's objective is to create the dish according to the recipe. However, you will have to be alert and shout orders to your teammates for proper coordination.
All players have different stations to work on, and each player must manage their stations perfectly. The recipes are timed, so you will also have to work against the clock.
Further, there are missing and secret ingredients scattered across the stations. Players will have to find the ingredients before time runs out to complete the dish.
You may face minor bugs in the game, with some ingredients not showing up on the interface. These bugs are few and far in between but can be annoying.
Price: Free (In-app purchase starts at $0.99)
8. The Game of Life 2 – Best modern board game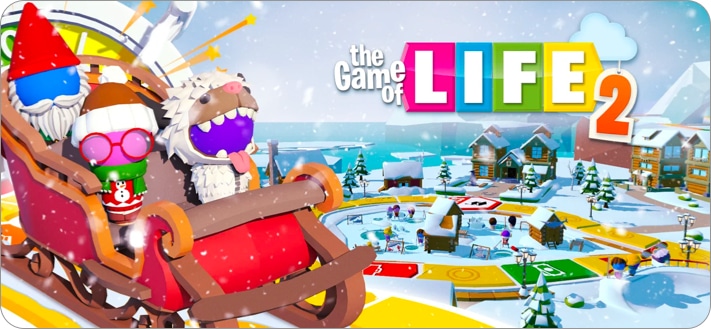 The Game of Life 2 is simply one of the best board games for the family game night. It has been updated to include new professions and crossroads. Players can also create and customize their characters. You can be a content creator or go along the traditional path to become a doctor.
New dilemmas will constantly keep you on your feet, and money is no longer the only way to win. If your definition of success is academic or pure familial bliss, the sequel also provides these options.
Overall, this game is a great update to the original Game of Life that we've known and loved for so many years. What I didn't like was the elimination of minigames present in the previous iteration.
Price: $2.99 (In-app purchase starts at $4.99)
9. Guess Their Answer – Best for couples
If you're into trivia games, with these being the mainstay of family game nights, you will enjoy Guess Their Answer.
The game challenges how much you know about other players. Are you good at predicting what people will do or say? If yes, this could be the game where you're unbeatable.
There are several prompts, and the other players will give their answers to them. It is your job to guess exactly what they've answered. The higher the correct guesses, the higher your score.
It's a simple premise, isn't it? In fact, this game could also be a great game for couples. If you and your spouse like trivia games, give this a shot.
However, the game's online matchmaking needs work. Instead of matching you with real people, you could be paired with bots.
Price: Free (In-app purchase starts at $2.99)
Bonding time!
Many people hesitate to spend the family night because of the same old games. Understandably, they can get boring. This is why you should try out the games in my list of the best family games for iPhone and iPad.
If you have tried some of these games, what are your thoughts on them? Share your opinion in the comment section below!
Read more:
Readers like you help support iGeeksBlog. When you make a purchase using links on our site, we may earn an affiliate commission. Read more.
Anirban is a literature post-grad who delves in philosophy and postmodern novels when not writing on tech and gaming. His love for research is only trumped by his love for chai and heavy metal.