Buying the perfect gift is not easy, but finding just the right gift for your dad is the toughest of all. However, if your father is a tech enthusiast, we have some note-worthy Father's Day gift ideas.
If I say so myself, these are some of the best tech gift ideas for your father. What's even better is that they are divided according to the budgets. So, you'll have no problem finding a present that suits your father and your budget.
Best tech gifts for father's day under $60
1. Apple AirTag: Best gift for forgetful dads
I am sure you wouldn't want your dad to miss his essential goodies, maybe his keys, bags, or wallets. Being a busy man, he will appreciate Apple AirTag, a tiny little Bluetooth tracker.
AirTag can be paired with anything you want to track and monitor constantly using your iPhone. For instance, if you lose your key with AirTag snapped, you can track it using your iPhone. Besides, you can get an engraved Apple AirTag for free. So, get his initials or an emoji for a more personalized gift.
However, if your dad uses an Android phone, AirTag is not the ideal choice. You may want to check our guide on AirTag alternatives.
Pros
Affordable
Anti-stalking mode enabled
Precision finding
Free engraving
Cons
You need a higher iPhone variant for precision finding
Doesn't support Android devices
2. Carved cases: Best for stylish fathers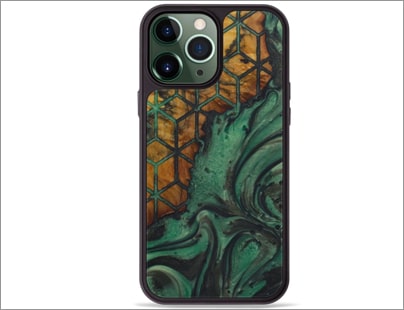 Is your dad often the best-dressed person in the room, or he always carries himself with an unbeatable pizzazz? Then you don't have to look any further. Carved offers wood and resin cases inspired by the beauty of the earth.
Furthermore, these stylish phone cases are one of a kind; while the basic style may be similar, no two cases look alike. And if that's not all, the rubber bumper, soft inner microfiber, and raised bezels offer day-to-day protection. It is also Qi-compatible and can be upgraded to MagSafe compatibility if needed.
Another good news is that Carved offers mobile cases for the latest Apple and Samsung devices. And if you're not interested in a mobile case, you can gift your dad a beautiful wallet, wireless charger, bracelet, EDC, or necklace from Carved's collection.
Pros
One-of-a-kind design
Basic protection
Wireless charging compatibility
Available for iPhone and Samsung devices
Check out on: Carved
3. Anker PowerWave wireless charger: Best desk gift for dad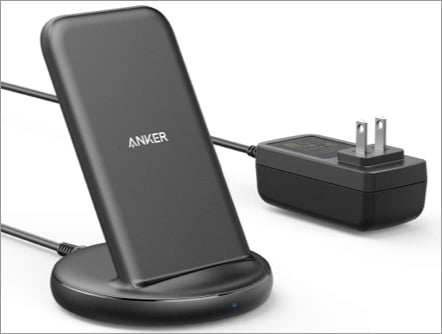 Whether the night table beside their bed or the work desk at the office/home, a wireless charging stand would be a great companion. Anker PowerWave offers the best of many worlds. For starters, universal compatibility is supported, i.e., any and all Qi-enabled mobile devices.
Then it is intelligent enough to determine the device's need and auto-switch between 5W, 7.5W, 10W, and 15W charging modes. Moreover, you can charge the device both horizontally and vertically. So everything is accommodated, whether it's just charging, watching a movie, or attending a FaceTime call.
Lastly, it also incorporates a MultiProtect safety system that combines many features like temperature control, foreign object detection, etc., to keep our device safe and secure.
Pros
Suitable for any type of desk
Universal compatibility
Intelligent device-detect technology
Supports horizontal and vertical orientation
MultiProtect safety system
Cons
Finding the sweet spot for fast charging can be tricky at first.
Check out on: Amazon
4. Pillow subscription: The gift of sound sleep
Your dad worries about many things, disturbing his sleep schedule. Trust me, he may not understand this, but he needs a deeper insight into his sleeping activity for a healthy sleep cycle. Besides, we don't want him getting into medications now, do we?
Pillow is an invaluable tool for sleep tracking and analysis. It will help your dad get daily insights into and understand the problematic areas. It also works as an alarm clock to wake him up when he sleeps at his lightest.
The app stores audio recordings of his sleeping time and monitors activities such as snoring, sleep talking, and sleep apnea, making it a completer package. This is a great gift to show how much you care for him.
Pros
In-depth sleep data
Audio recording to monitor unusual night activity
Supports Apple Watch
Cons
Works best if you have an Apple Watch
Best tech gifts for father's day under $100
5. HomePod mini: A personal assistant to help your papa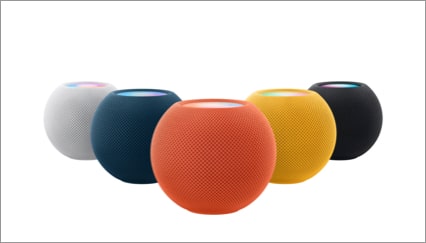 Apple correctly calls the device mini but mighty. The smart speaker comes with powerful bass and crisp highs that adapt to any room, which works perfectly if your dad is an audiophile.
It can double up as a home theatre system, supports various music streaming services, and works with thousands of smart home devices. This means your dad can set alarms and timers, listen to dad jokes, and even hear the latest news.
This would make a great choice to smarten his home and keep him company. Once he gets the hang of it, there is no going back.
P.S. if you're looking for someone who can crack better jokes than Siri, check out these HomePod alternatives.
Pros
Ultra-compact size
Booming, precision sound
Affordable
A multitude of features
Cons
Only compatible with Apple devices
No physical microphone button
Check out on: Apple
6. HidrateSpark PRO: A gift that shows you care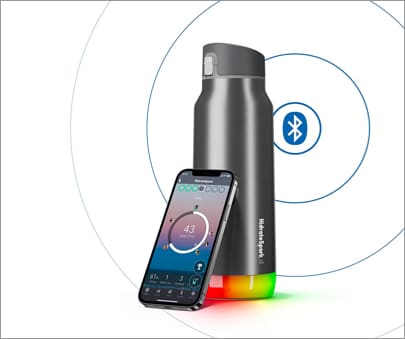 Water is an important aspect of maintaining health. However, most of us, including our parents, still don't drink enough water. This smart bottle is a neat way to ensure that your dad sticks to his water-drinking schedule; well, it will remind him at least.
It boasts an LED smart sensor "puck" that will glow when it's time to drink water. What's more, it syncs with the HidrateSpark App via Bluetooth and also tracks your water intake. The app also calculates and adjusts a personalized hydration goal based on individual body and activity level.
And if you want more incentives, check this out – Apple recommends the brand on its website, and the app is amongst the few that carry Apple Health integration and records the water intake in the Health app.
Pros
Glows to remind us about water
Tracks daily water intake

Keeps drinks cool for up to 24 hours

Syncs with iPhone and Apple Watch
7. Twelve South Compass Pro stand for iPad: Best for creator dads
Here is a product that is morally beneficial for you and super useful for your dad. Compass Pro is a compact folding stand suitable enough to hold your iPad in both landscape and portrait modes. It also comes with a second leg that will adjust it conveniently for your dad to work on it smoothly.
I admire the case that the stand comes in. It'll keep your dad's protective side happy; you know how they are always concerned about their tech gadgets being damaged?
Compact works fine with all iPad and iPad Pro sizes, even with Tablets as small as 6″. It is best for dads who want nothing because it's affordable, has high usability, and would be a blessing.
Pros
Works with every iPad and most the tablets
Affordable
Easy to use
Extra leg for sketching purposes
Cons
It may get damaged during shipping
Check out on: Twelve South | Amazon
Digital gifts for your father under $200
8. iRobot Roomba 675: A clean gift for Father's day
Whether your father has a cleaning OCD or just lands up with the cleaning duty, unfortunately, a robotic vacuum cleaner will prove an excellent gift. With an automatic cleaning head, the iRobot Roomba cleaner adjusts its height according to the floor or carpet beneath it.
Plus, it's equipped with a 3-stage cleaning system, including loosening, lifting, and suctioning the dirt, dust, hair, etc. And it works on the carpet and hardwood floors. What I love the most is the direct detect sensors, which allow it to increase or decrease the suction power depending on the surface's dirt.
Furthermore, a sweeping edge brush ensures that even corners and edges are cleaned perfectly. The iRobot Home App also supports Google Assistant voice commands and Alexa, so the vacuum will listen to his commands.
Pros
3-stage cleaning
Intelligent direct detect sensors
90 minutes runtime
Automatic charging
Cons
Slightly expensive
The SOS system is slightly faulty
9. Dragon touch photo frame: Best personalized father's day gift
Gone are the days when we had hundreds of photos stored in photo albums or dozens of frames hanging on the wall. But the memories haven't changed. Only the destination has changed into a digital photo frame.
Dragon Touch's classic photo frame comes with a 16:10 aspect ratio and a screen display of 1280×800, ensuring an instant and unlimited photo and video sharing via Wi-Fi and Cloud network. It also has a built-in storage capacity that lets you store over 40,000 photos and supports an SD card and a USB drive.
Remember how your dad used to capture every little activity of yours when you were a baby? This photo frame will bring back all those memories for him once he sees it on his side table.
Moreover, it can be operated using an iOS or Android app and is super easy to set up. You can also share photos with your friends and family through the app itself.
Pros
Instant wireless sharing
Easy to set up
Store over 40,000 photos
Customize sleep mode and auto-rotate settings
Check out on: Dragon Touch
10. Logitech StreamCam: Best for the video calls
If your dad is a gamer or any streamer, he needs a good webcam for his YouTube or Twitch streams. And Logitech's StreamCam is the answer to it as it comes optimized for Open Broadcaster Software (OBS).
StreamCam can also be used as a multipurpose camera and supports vertical video, a format known for Twitter or Instagram. For faster video transfers, it boasts USB-C that devoids any lags or stutters during the video transfers.
I adore the Logitech Capture software, which offers handy tools for content creators and streamers. For instance, it lets you record with two webcams, merges into a single scene, and work the video out.
Pros
Supports vertical video
USB-C charging
Optimized for OBS
In-built software with tools
Check out on: Logitech | Amazon
Gifts for tech-savvy dads under $300
11. AirPods Pro: Best for on-the-go fathers
AirPods Pro is known for offering a top-notch sound that will work seamlessly with your dad's phone. These are sweat and water-resistant earbuds, making them perfect for the gym and outdoor workouts.
Plus, they offer active noise cancellation and an innovative transparency mode. This means he can also use these for the important WFH meetings without worrying about the external noise being a hindrance.
AirPods Pro works up to a day with the wireless charging case, and the setup is such that it ensures a cozy fit into the ears. A tiny but much-needed gift for your dad!
Pros
Top-notch sound
Comfortable fit
Active noise cancellation
Long-lasting charging
12. Apple Watch SE: Best for fitness-enthusiast
I feel there is no device better than an Apple Watch. The gadget monitors everything, health, work, fitness, emails, call notifications, and whatnot. And if your dad doesn't have it yet, feel free to avoid every gadget on this list and get him an Apple Watch.
The cellular model lets you get calls, messages, and stream music and supports Siri. It tracks your daily activities, monitors your fitness levels, and supports a million activities to track your daily functionalities. It has an optical heart rate sensor, always-on altimeter, and even fall monitoring.
The design is on point, looks similar to the Series 6 model, and is water-resistant. It also comes with an Ion-X glass that protects the display.
I admire an Apple gadget because of its usability and connectivity. Staying true to this, SE comes with a family setup that pairs multiple Apple Watches with a single iPhone. You can monitor your dad's activities with your iPhone and stay alert about any major health concerns.
Pros
Great health tracking
Quick swap straps
Amazing battery life
Water-resistant
13. NEBULA Anker Capsule: Best for the adventure junkies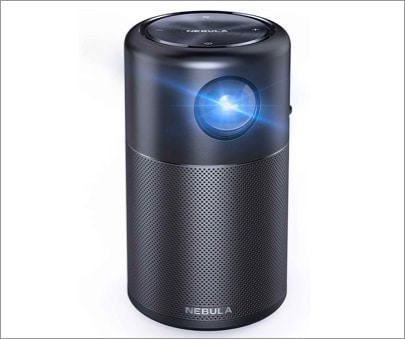 Do your dad love camping, outdoor activities, and watching movies or live sports? Well, then I have just the gift that'll match his favorite hobbies, a mini projector. The best part is that it works well as a home entertainment system and outdoor gear.
Thanks to DLP's advanced IntelliBright algorithm, you are privy to remarkably bright 100 ANSI-lumen images. It also houses a 360° omnidirectional speaker, so the surround sound box is checked off.
The mini projector runs on Android 7.7, so you can run streaming, and media pass like Netflix, YouTube, Spotify, etc., with superior ease.
Pros
The projection is bright enough
Compact (soda can) size
Omnidirectional speaker,
Supports Airplay, Miracase, or Bluetooth
Cons
Chromecast is not supported
Happy Father's Day!
No matter the gift, the idea is to make your father feel special. I hope my list of the best gifts for tech-savvy dads could help you find the right pick. Which gift did you pick? Share in the comments below.
Want more gifting ideas? Check these links out:
Readers like you help support iGeeksBlog. When you make a purchase using links on our site, we may earn an affiliate commission. Read more.
A self-professed Geek who loves to explore all things Apple. I thoroughly enjoy discovering new hacks, troubleshooting issues, and finding and reviewing the best products and apps currently available. My expertise also includes curating opinionated and honest editorials. If not this, you might find me surfing the web or listening to audiobooks.