Imagine being in a situation where you must store a critical file, and your Mac runs out of storage. The frustration you feel at that moment is evident. Well, this article is here to free you from the constant bugging of low storage on your Mac with a tried and trusted solution – cloud storage.
For the unversed, cloud storage services add an extra layer of remote storage for your personal and professional information. This can include photos, videos, files, documents, and more. By storing data on a cloud service, you add support to your in-built storage on Mac. Also, keeping data on the Cloud is safe, easily accessible, shareable, and recoverable from anywhere and anytime.
Though Apple Mac has iCloud for storage, coupling it with a trusted cloud storage app can give you more space to use. So, here is the list of the 7 best cloud storage apps for Mac.
1. Apple iCloud – Editor's choice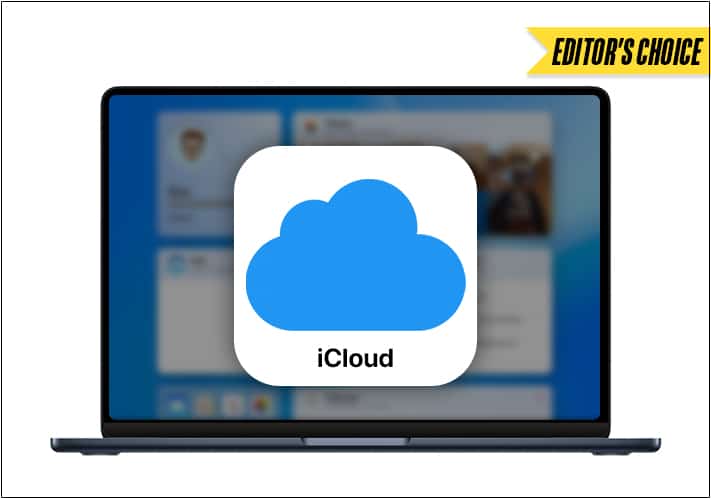 Mentioning Apple iCloud at the top has nothing to do with my love for Apple. Instead, the premium offerings of this storage service speak for themselves. Anyone with an iPhone, iPad, or Mac can access 5GB of free storage for important files, documents, photos, notes, contacts, etc. In addition, you can sync all the data across multiple Apple devices and access them at your convenience.
New documents and edits made in documents are auto-updated across all your Apple devices and iCloud.com. The service is already built-in on Apple devices, so all you need to do is turn it on. Many apps use iCloud as the default for syncing your data. Moreover, it is the only option for photo syncing in the Mac Photos app.
If you need extra storage, then you must switch to iCloud+. Don't forget that iCloud+ includes paid cloud storage plans. The cheapest plan gives you 50GB of storage, while the priciest program offers 2TB of cloud storage.
Also, you don't have to be an Apple user to use iCloud. The service works seamlessly well for Android and Windows users as well. All they need to do is to create an Apple ID and purchase iCloud storage. Though, the functionality might be less smooth as compared with Apple products. You can look at this article to better understand iCloud tips and tricks.
Pros
In-built service for iPhone, iPad, and Mac
Fast and automated syncing
Share storage with family
High-end security
Quick uploads
Cons
Requires more storage to use every iCloud+ service
Slow to sync
2. Google Drive – Most trusted cloud storage service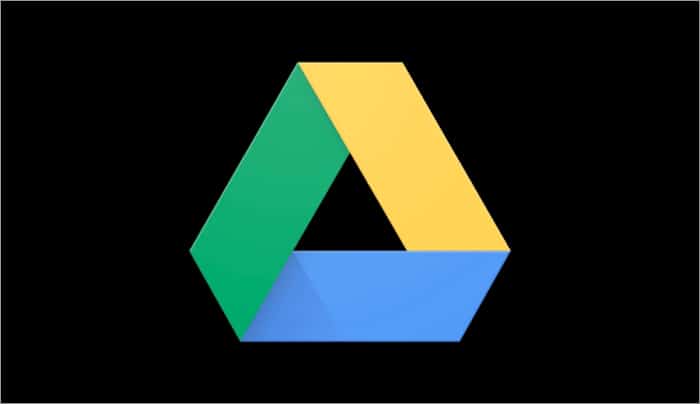 Regarding operability, Google Drive grabs all the good points. It leads the market as a premier-class cloud storage, synchronization, and collaboration portal. With Google Docs, Sheets, and Google Slides support, Google Drive allows you to create and edit documents, presentations, spreadsheets, forms, etc.
Ease-of-operation is one of the best features of Google Drive. All you need is a Google account to access this service. In addition, Drive is a secure place to keep your files, videos, photos, documents, and other important content. Also, with a paid subscription, you can access many different services, including auto backup of your stored data.
Google Drive works seamlessly with Google Workspace so that you can manage your online office without a glitch. All you need to do is share the stored files with other collaborators and grant them access permissions. With this, multiple users can read only or edit the documents simultaneously. In addition, you can add suggestions and leave notes for the participants. Also, you'd be surprised to know that you can access Google Drive files offline on Mac.
With Google Drive, you can view multiple media formats, including music, images, and videos. Moreover, you can access various documents on Drive, including PDFs. Also, if you want to edit an Office document, you can convert it to a Workspace document and then edit it in the Workspace app.
Pros
Good for group collaboration
Plenty of free storage
Multiple third-party apps
Cons
Zero-knowledge encryption is possible only through third-party
Privacy issues
No passwords for file sharing
3. pCloud – Easy-to-use cloud storage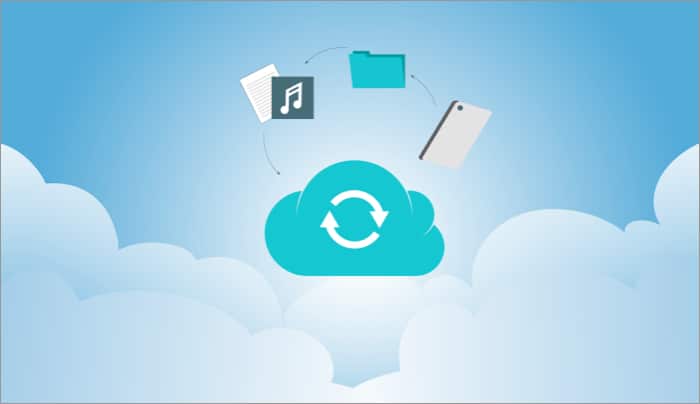 A comparatively newer addition to the list of cloud storages, pCloud still steals the show. Millions rely on pCloud for quick file syncing, efficient media player, and encryption-supported data security. pCloud beats its competitors with pocket-friendly plans. The free account offers 10GB of free storage.
The most helpful feature of iCloud is the Rewind option, which helps you recover lost or corrupted documents from the past date. You can retrieve old files for up to fifteen days using your free pCloud account. The count goes up to thirty days with Premium and Premium Plus plans.
Collaborate with other pCloud users with the Fair Share feature. Also, use the Public Folder feature to host static HTML web pages, create direct links to files, or embed images. Finally, the iCloud Backup option lets you pick folders to auto-backup to the Cloud.
The integrated media player on pCloud allows you to play music files, search songs/artists, and create playlists. You can play on loop or shuffle songs as well. There is also a feature to play videos and download music for offline listening.
Pros
Quick syncing
Zero-Knowledge encryption for higher security
Integrated media player
Cons
Extra charge for encryption
Does not support file integration
4. Microsoft OneDrive – Integrated Office support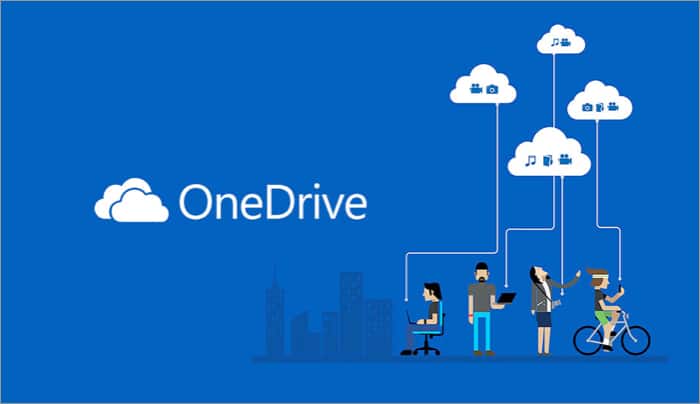 First and foremost, don't get shocked to see a Microsoft product in a Mac article. Microsoft tools do work well with Apple products. Unlikely but true. OneDrive proves my point as it is one of the best cloud storage options for Mac. With its 5GB free storage space, OneDrive facilitates automatic file syncing on other devices.
OneDrive comprises everything – Word, Excel, and PowerPoint. The complete package helps you access all document formats quickly. In addition, OneDrive allows you to edit Office documents and files in the browser simultaneously. There is also room to create and share folders. The platform provides integration with Facebook, auto-backup of camera roll, and email facility for slide shows.
You can scan and save documents on OneDrive as PDFs. Regarding security, Microsoft OneDrive relies on encryption for this. The Personal Vault option lets you store critical data with additional safety. Here, you can access the stored files only with a robust authentication method or include another identity verification measure, such as a PIN or biometric verification.
Pros
OneDrive for Business is a unique product for business owners
5 GB of free cloud storage
Download not required
Cons
Limitations on data synchronization and storage
Lacks essential features of a backup tool
5. Dropbox – 2TB file storage for all essential documents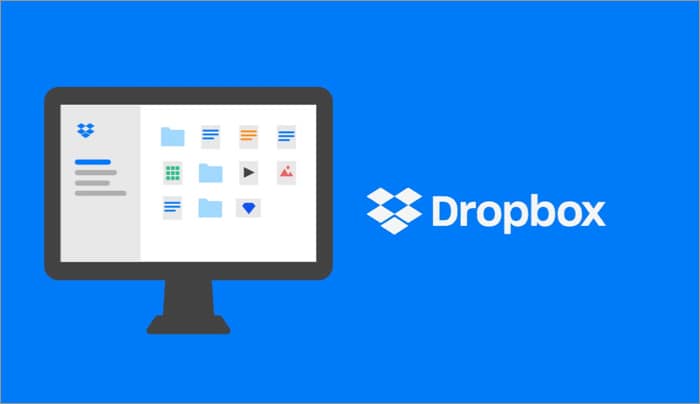 This list featuring the best cloud storage services would be incomplete without the mention of Dropbox. Users trust the cloud service's safe, easy-to-set-up, and user-friendly functionality. It stores all your files and pictures so you can access them anytime. With this cloud storage service, you don't have to worry about losing your files or messing them up.
Moreover, Dropbox is equally recognized for its excellent collaboration offerings. The advanced features of the service simplify your work by bringing all the essentials to one place. For instance, with Smart Sync and Showcase features, Dropbox allows 2 TB file storage, work sharing, and progress tracking. Also, Dropbox lets you search and download files on other devices to work on them at your convenience.
The service provider supports file sharing through easy links. By changing accessibility, you can invite other collaborators to access, edit, and download documents, sheets, and presentations created on Dropbox. While Dropbox saves all your files, you can still create scheduled backups with the service to add an extra layer of security.
Pros
Easy uploading and downloading of files
Version control keeps tabs on document changes
Device syncing for work on-the-go
Cons
Occasional issues in synchronizing
Limited search functionality
6. Mega – ZK encryption for best security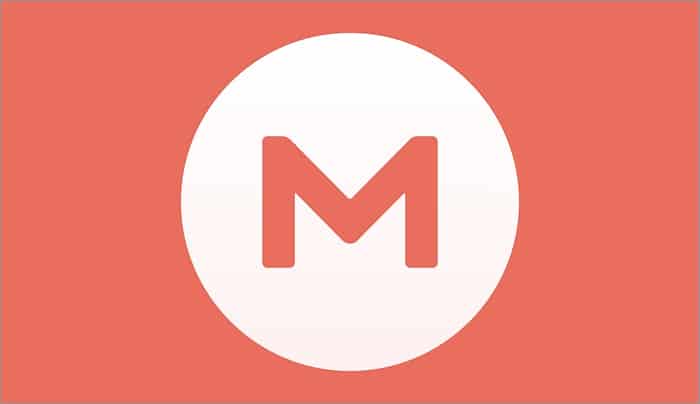 Launched in 2013, MEGA is a popular cloud service catering to the data privacy and safety of its user community. The platform is the successor of the notorious Megaupload app created by Kim Dotcom. MEGA banks its brand on the top-notch privacy and security standards it offers to its customers.
Store files online, chat, and connect with others via online meetings with MEGA. The service portal secures your data using zero-knowledge encryption. ZK encryption ensures that the keys to see, read, or listen to the stored or shared data are only with the sender and the receiver.
Moreover, you can share files and folders with anyone by customizing the settings to read-only or full access. You can also add a password or create expiring links when sharing.
It is a one-stop solution that helps you avoid the hassle of keeping multiple apps on your Mac. Cool, isn't it? With a free MEGA account, you get 20GB of cloud storage. In addition, you can extend this storage to 16 TB for bigger files and folders. Finally, you can switch to the Pro Flexi or Business Plan for more cloud storage.
The platform lets to send private messages to MEGA contacts or have group chats with MEGA and non-MEGA users. Also, you can hold audio and video meetings with any person. Moreover, your guests can join the discussion without a MEGA sign-up.
Pros
Zero-Knowledge Encryption
20 GB cloud storage with a free account
Previews for documents
Encrypted sharing links
Cons
Pricey plans
Difficult for collaboration
7. Box – Access documents directly from browser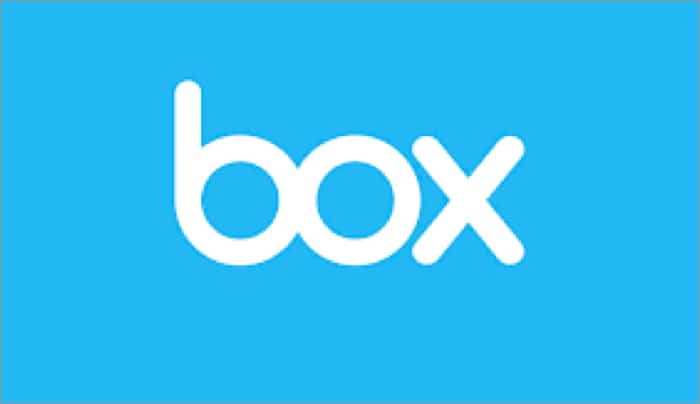 Box offers one of the best backup cloud storage and file-syncing solutions for Mac users. Use this amazing Content Cloud service to capture, scan, access, design, edit, annotate, and share your projects, documents, and files.
The portal lets you access your documents from a browser which is unlikely for most file-syncing services. Also, the Box app has free cloud storage of 10 GB. However, paid plans are limited to 100GB of storage.
With Box, you can collaborate with your office team seamlessly. For example, use Box Notes to work together in real-time or seek feedback on multiple documents with annotations. The admin controls on Box support intelligent tracking and reporting, so you always know how your content is being used and accessed within the organization. In addition, you can alter your documents using the 1,500+ partner app integrations available on Box.
Scan all sorts of documents so the in-built OCR converts them into easily accessible PDFs. You can crop, rotate, recolor, or edit photos as well. Adding digital signatures to your Mac documents is also an essential feature of Box. In addition, Box allows you to record audio and video, review them via pause and resume controls, and then upload them.
Pros
Integrations with 1,500+ apps
Supports offline syncing
Opens files using desktop software
Cons
Less free cloud storage
Low file-size limit
Pricing: Which cloud service should you get?
Price plays an important role in deciding a cloud storage service plan. Google leads the way when all you are looking for is big storage space for free. Both Apple and Google mirror their price for the 200GB plan. In the 2TB range, you get a variety of service platforms to choose from. Though, Microsoft with 1TB storage at $6.99 is certainly not a deal to miss.
The detailed price comparison of the cloud services for Mac mentioned here will help you make the right choice.
| | | | | | | | |
| --- | --- | --- | --- | --- | --- | --- | --- |
| Plans | iCloud | Google Drive | pCloud | OneDrive | Dropbox | Mega | Box |
| Free | 5GB | 15GB | 10GB | 5GB | 2GB | 20GB | 10GB |
| 50GB | $0.99 | – | – | – | – | – | – |
| 100GB | – | $1.99 | – | $1.99 | – | – | $4.50 |
| 200GB | $2.99 | $2.99 | – | – | – | – | – |
| 500GB | – | – | $4.99 | – | – | – | – |
| 1TB | – | – | – | $6.99 | – | – | – |
| 2TB | $9.99 | $9.99 | $9.99 | – | $9.99 | €9.99 | – |
| 8TB | – | – | – | – | – | €19.99 | – |
| 16TB | – | – | – | – | – | €29.99 | – |
Wrapping up
The main idea behind this article was to answer questions like 'What is Cloud Storage?', 'Why you should use it?', etc. By mentioning the detailed description of the best Apple cloud storage apps for Mac, I tried to explain the functionality of these service platforms.
Each app's cloud storage benefits are somewhat similar; however, a significant difference exists in their subscription plans. So, it would help if you analyze all the factors before purchasing one! Let me know if you found this helpful!
FAQ
Do I really need to buy cloud storage?
Cloud storage offers extra space for storing your files, documents, and other important content formats. It ensures that you have data backup at all times.
Read more:
Readers like you help support iGeeksBlog. When you make a purchase using links on our site, we may earn an affiliate commission. Read Disclaimer.