Apple is often perceived as a chic and premium brand. The Cupertino company's brand value is literally through the roof. Apple's marketing game is heavily centered around marketing terms like Retina display, AirDrop, etc.
I have cherrypicked the most popular Apple jargon. Let us walk through the glossary of Apple terminology and better understand the technology.
1. AirDrop
AirDrop is a feature that lets you wirelessly share files between Apple devices. It is similar to Google's Nearby Share and uses a WiFi connection to transfer files. AirDrop requires WiFi, and both the devices can be up to 9 meters (30 feet) apart.
2. A-Series Bionic
The A-Series is a 64-bit SoC (System-on-Chip) based on ARM architecture designed by Apple. It helps in creating highly optimized apps and focuses on performance. Apple owns both the hardware and software stack. They outsource chip manufacturing while taking care of hardware and software integration.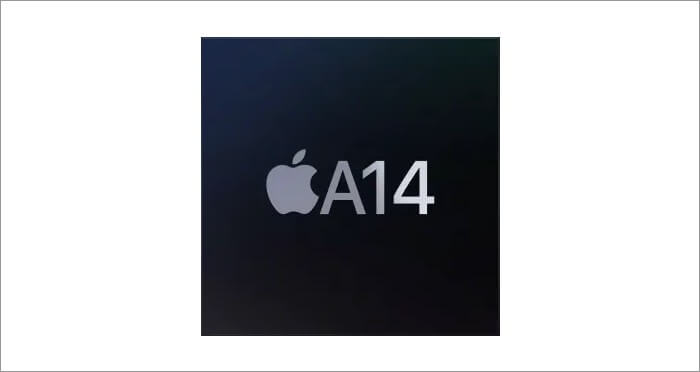 3. Apple Pencil
Apple Pencil is an Apple-designed stylus for iPad and iPad Pro. It was unveiled in 2015 and is compatible with all iPads. The Apple Pencil is designed to replicate the experience offered by an actual pencil. One of the unique features is keeping your hand on the iPad display while writing or drawing.
Apple Pencil 2 offers low latency, precision and comes close to an actual pencil. It is best suited for drawing, sketching, and coloring.

4. Centre Stage
Apple announced Centre Stage in 2021. The feature uses an ultra-wide TrueDepth camera. It will automatically pan the camera to keep you and others in the frame.
Centre Stage works on iPad Pro (5th generation), iPad (9th generation), and iPad mini (6th generation.) It is worth noting that Facebook Portal and Amazon Echo Show 10 already offer a similar feature.
5. Cinematic Mode
Cinematic Mode debuted on the all-new iPhone 13 Pro Max. It is like a portrait mode for video. With Cinematic Mode, you can change focus and fiddle with foreground and background options. Furthermore, you can edit and change parameters like depth-of-field even after capturing the video.
6. Docks
The Dock is an integral part of macOS. You can add the most frequently used apps to the Dock like Apple Music, Launchpad, etc. The Dock displays the three most recently used apps and recently downloaded files.
iOS offers a simplified version of macOS Dock. You can add four items to the Dock.
7. Ceramic Shield Glass
Apple introduced Ceramic Shield Glass with iPhone 12. The protective glass coating offers 4x better drop resistance, scratch resistance, and increased clarity. It is made by embedding small ceramic nanocrystals in the glass matrix. Furthermore, the ceramic crystals are smaller than the wavelength of light, thus offering high transparency.
The non-Apple equivalent of Ceramic Shield Glass is the Corning Gorilla Glass.
8. Deep Fusion
Deep Fusion is an image processing feature based on Neural Engine. The feature leverages machine learning to process the photo pixel-by-pixel. Images of different exposures are combined into a single image. Deep Fusion is available on iPhone 11 and above.
9. Lightning Connector
Apple introduced Lightning connector with iPhone 5. It replaced the bulky 30-pin dock connector found on older iPhones. The Lightning Connector is a proprietary cable that can be plugged in either direction.
Apple is slowly transitioning to USB Type-C. MacBook and newer iPads come with a USB-C cable. Meanwhile, the EU has proposed a new law to standardize USB-C and reduce e-waste.
10. iCloud
iCloud is Apple's very own cloud service. With iCloud, you can store encrypted backups, use Private Relay, unlimited HomeKit Secure Video camera, and much more. iCloud makes it super easy to share photos and albums with your friends and family. Lastly, iCloud+ lets you use a randomized email address redirecting promotion emails to your iCloud inbox.
11. iMessage
iMessage is Apple's instant messaging service. It is one of the reasons users stick to the Apple ecosystem. Unlike SMS, the iMessage requires the internet. You send messages, photos, stickers, locations, documents, Memoji, and much more. Google Messages on Android is similar to the iMessage.
12. LiDAR Camera
LiDAR scanner debuted with iPad Pro in 2020. The scanner can measure the distance of surrounding objects up to 5 meters away. LiDAR lets you map your environment with the help of laser beams. With the help of LiDAR, you can measure the distance between two points, measure objects, and scan objects in 3D.
LiDAR scanner on iPhone and iPad will also help enhance the AR experience.
13. Liquid Retina Display
Apple has been using Retina Displays on iPhone and other devices for many years. The "Retina" is Apple's marketing term for FHD display. The pixels in the display are so tightly packed that you can't see individual pixels.
The Liquid Retina display is essentially an LCD. Meanwhile, Super Retina XDR is an FHD OLED display.
14. MagSafe
Apple bought back MagSafe in a new avatar with iPhone 12. MagSafe first appeared on MacBooks. The original MagSafe connector was designed to attach and detach magnetically.
You can choose from a slew of MagSafe accessories, including car mounts, wallets, wireless chargers, and more. Meanwhile, the MagSafe charging puck is capable of charging your iPhone at 15W.
15. M-Series Apple Silicon
Recently Apple transitioned to its chipset for Mac. The M-series chipsets disrupted the computer industry with class-leading performance. Apple's custom chipsets are significantly faster than Intel. That's not all; the M-Series is extremely energy efficient and offers up to 20 hours of battery life.
16. Magic Keyboard
Magic Keyboard is a wireless keyboard with scissor-switch keys. Apple's Magic Keyboard is known for its tactile feel and superior ergonomics. The Magic Keyboard for iPad features a floating cantilever design. You can attach the keyboard magnetically and adjust viewing angles.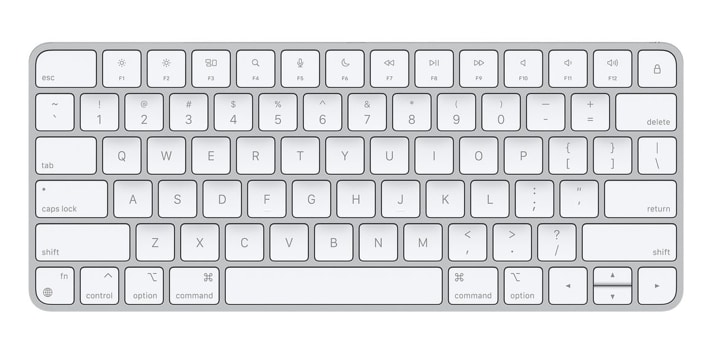 17. Nano-Texture Glass
Apple introduced nano-texture glass with Pro Display XDR. The matte finish nano-texture glass reduces glare by reflecting the light at varied angles. Apple has physically altered the glass surface with nano etchings. That said, the Nano-Texture glass doesn't come cheap. Be ready to shell out an extra $500-$600.
18. Apple Night Shift
Night Shift eliminates excessive blue light emanating from the screen. It helps you sleep better by switching to the warmer end of the color spectrum. The feature is available on iPhone, iPad, and Mac.
19. ProMotion Display
ProMotion is Apple's marketing term for high refresh rate displays. The ProMotion display is capable of refreshing the screen 120 times in a second. iPad Pro is the first Apple device to feature a 120Hz ProMotion display.
ProMotion display offers unparalleled responsiveness, enhanced gaming experience, and reduced latency while using Apple Pencil.
20. Apple Secure Enclave
Secure Enclave is a hardware-based security feature. It is available on iPhone 5s and above, MacBook Pro 2016, and later, an Intel-based Mac with T2 Security Chip. The Secure Enclave is isolated from the main processor. Thanks to this arrangement, sensitive information will remain safe even if primary hardware is compromised.
Secure Enclave runs at a lower clock speed and is thus protected against clock and power attacks. Face ID encryption key and other critical data are stored and handled by Secure Enclave.
21. Spotlight
It is a system-wide search feature on macOS. Spotlight on macOS is similar to Windows Search on Microsoft. You can search for documents, files, media, and settings. The filter option helps narrow the search with creation date, modification date, and more.
22. Spatial Audio
Spatial Audio is an Apple-branded 360-degree sound format. The immersive sound-tech creates an effect wherein music seems to originate from different directions. Spatial Audio is automatically enabled on Apple and Beats headphones with a W1/H1 chip. Spatial Audio is now available on Apple Music.
23. Thunderbolt
Thunderbolt is a hardware interface developed jointly by Apple and Intel. The interface offers a combination of features, including PCI Express, DisplayPort, and DC power supply. Latest Thunderbolt 3 and Thunderbolt 4 use the USB-C connector.
DisplayPort Alt Mode2.0 on Thunderbolt 4 supports resolutions higher than 8K at 60Hz. Ideally, the Thunderbolt interface eliminates the need for multiple cables for monitors.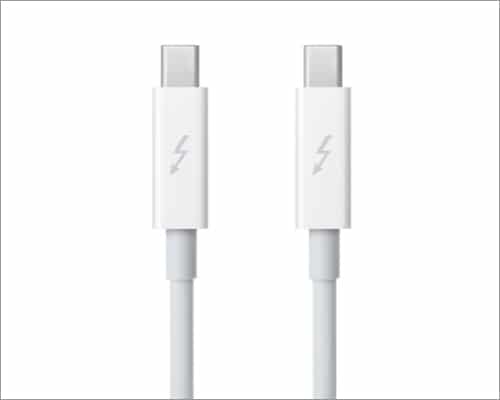 24. Time Machine
Time Machine might remind you of the wacky De-Lorean automobile from Back to the Future. Well, Time Machine is Apple's built-in backup feature for Mac. It automatically backs up all the data, including apps, music, photos, email, and documents. When required, you can get back your data with a backup restore. The feature is similar to System Restore on Windows.
25. macOS Terminal
New to macOS Terminal? The Terminal is a command-line system that lets you make changes to macOS. You can force your Mac to stay awake, flush DNS, change screenshot naming default, toggle hidden files, and much more with Terminal. Check out our guide on useful Mac Terminal commands.
26. True Tone
True Tone on Mac uses multiple sensors to adjust display color and intensity. It is designed to match the display settings with ambient lighting. Thanks to True Tone, the display looks natural and in sync with ambient conditions.
There you go. You are now a self-proclaimed Apple connoisseur. Which is your favorite Apple feature? Let us know in the comments below.
Related reads:
Readers like you help support iGeeksBlog. When you make a purchase using links on our site, we may earn an affiliate commission. Read Disclaimer.