In its September 2021 press release, Apple announced the first states across the US to adopt its driver's license/state ID scheme. This feature lets you present a digitally verifiable copy of your ID via your iPhone or Apple Watch at select Transportation Security Administration (TSA) airport checkpoints.
Apple hasn't announced an extension of this feature beyond the locations mentioned in its press release, though. At least, not at the time of writing.
If you're in any of the supported US states (mentioned in the next section) and use iPhone 8 or later with iOS 15.4, you can add your driver's license or State ID to your Apple wallet in a few steps. Read on to learn how to do it.
Which states support adding your License/State ID to Apple Wallet?
An extract of the states where this feature kicked off includes Arizona and Georgia. However, according to the press release, Apple states that Connecticut, Iowa, Kentucky, Maryland, Utah, and Oklahoma would follow.
Requirements for adding Driver's License/State ID to Apple Wallet
At the time of writing, Apple holds that your iPhone must satisfy the following requirements to use this feature:
An iPhone 8 or later or an Apple Watch Series 4 or later updated to iOS 15.4 and watchOS 8.4 respectively.
You must activate your Face ID and Touch ID.
Ensure your Apple ID has two-factor authentication turned on. To check:

Open iPhone Settings.
Tap the Apple ID banner at the top → Password & Security.
Next, ensure Two-Factor Authentication is On.

Your device's GPS location must be the US.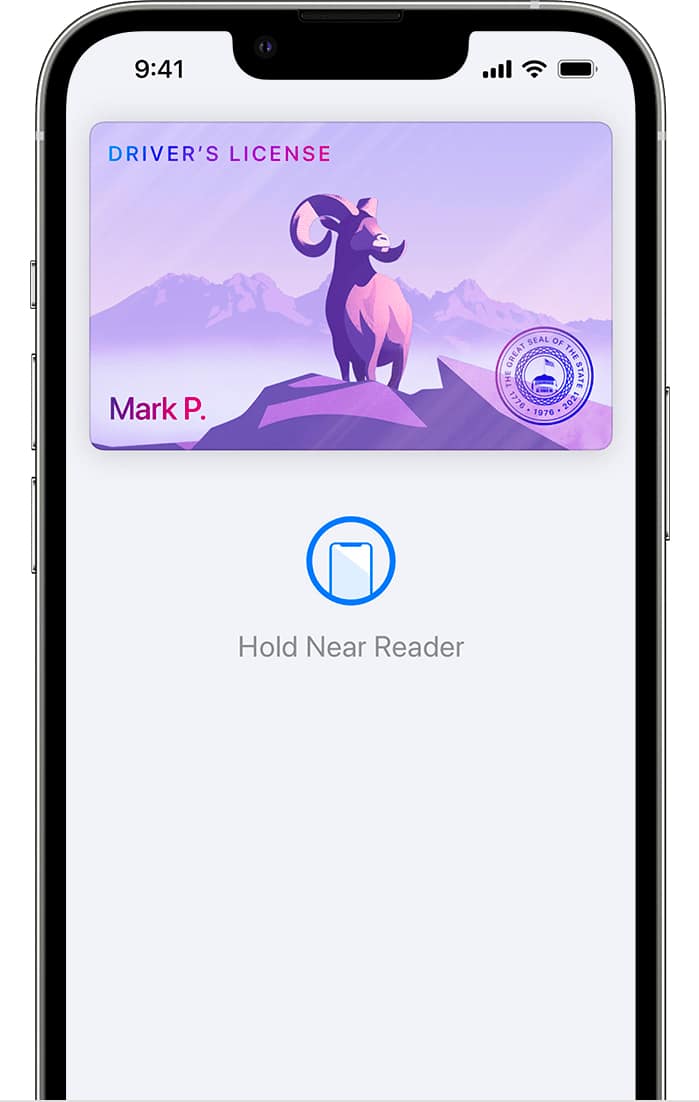 If you fulfill all the above conditions, move on to the next section to take advantage of this cool feature.
Add your state ID or driver's license to Apple Wallet on iPhone and Apple Watch
Launch the Wallet app.
Tap the + icon at the top-right.
Select driver's License or state ID and choose your state.
Tap Continue.
If prompted: Choose whether to add the ID to your iPhone only or sync it with a paired Apple Watch.
Next, follow the onscreen instructions for scanning your State ID or Driver's License.
Now, confirm your identity by following the next onscreen instructions.
Tip: Use a plain background, and ensure you're in an area with even lighting. Also, remove sunglasses or nose masks. Then ensure that your iPhone gives a sign (a vibration or an alert) while tilting your head during scanning.
Next, tap Continue with Face ID to submit your state ID or driver's license to the relevant authority.
How to remove your driver's license or state ID from Apple Wallet
Go to the Wallet app.
Select the added state ID or license.
Tap the more icon next to the listed ID.
Scroll down and tap Remove in the menu and confirm the process.
Display your driver's license or state ID in Apple Wallet
Unlock and hold your iPhone's top or Apple Watch's display near the ID reader.
You can review the information the screen displays.
To present the ID or license,

iPhone with Touch ID: Hold your finger on Touch ID.
iPhone with Face ID or Apple Watch: Double-click the side button.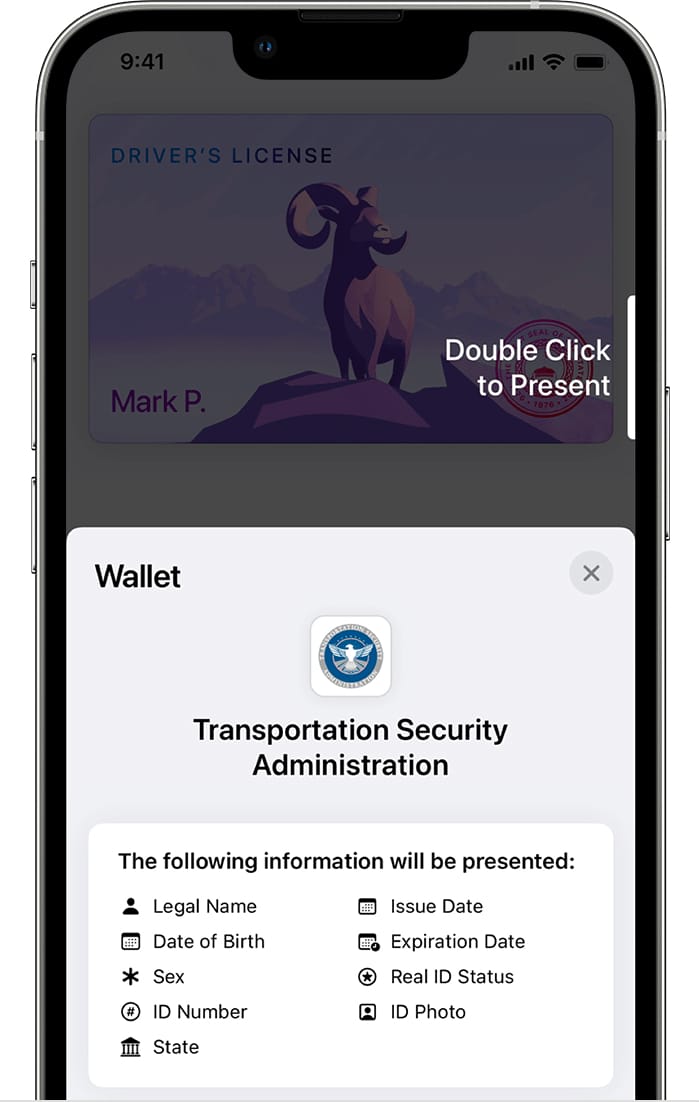 To view your license or ID's information: Open the iPhone's Wallet app → tap the ID or license → tap the three-dot icon → tap State ID Info or Driver's License Info → authenticate using Face or Touch ID. This will display where you used your ID, the state issuing authority's number and website, and the option to Replace Fingerprint if you have registered multiple fingerprints.
Can you add more than one ID at a time?
According to Apple, each ID or license is unique to one Apple ID only at a time. So you can't link more than one ID or driver's license to different Apple IDs simultaneously. This could be one of the reasons why you might be unable to upload your ID.
However, if your iPhone has a paired device, you can add your IDs since this device shares the same Apple ID with your iPhone.
Is your ID safe?
To guard your privacy, Apple uses an encryption algorithm to protect the information on the ID added to your Wallet. Hence, neither Apple nor the ID issuing authority knows anything about your data.
Like iCloud Keychain, you manage your data without interference. So, you can rest assured that your Driver's License or state ID information is safe.
Although this new feature isn't yet widespread, we hope for adoption by more regions in the future. So if you're yet unable to add your state ID or Driver's License to your Apple Wallet, no worries, it's not Apple ditching you.
Besides, according to Apple, the adoption varies by state and region and depends on your government's policy and provisions to work. What do you think about this feature by Apple? Share your thoughts in the comments below.
Read more:
Readers like you help support iGeeksBlog. When you make a purchase using links on our site, we may earn an affiliate commission. Read Disclaimer.