iPad has evolved quite a bit in recent years. In its current avatar, the iPad is the best-selling tablet in the universe. This makes us wonder what is stopping Instagram from creating a native iPad app. Why is the world's largest social media platform ignoring the world's best-selling tablet? Read on to find out!
Who needs an Instagram iPad app?
I (and a sizeable chunk of earthlings) feel that Instagram should finally work on an iPad app. Apple is currently billing iPad Pro as a full-fledged machine to replace ultrabooks. Professionals from different walks of life use iPad to work. Hence, the missing Instagram app would be a deterrent to many.
I have created a compelling list of why the Instagram iPad app should exist.
1. iPad is a creator centric device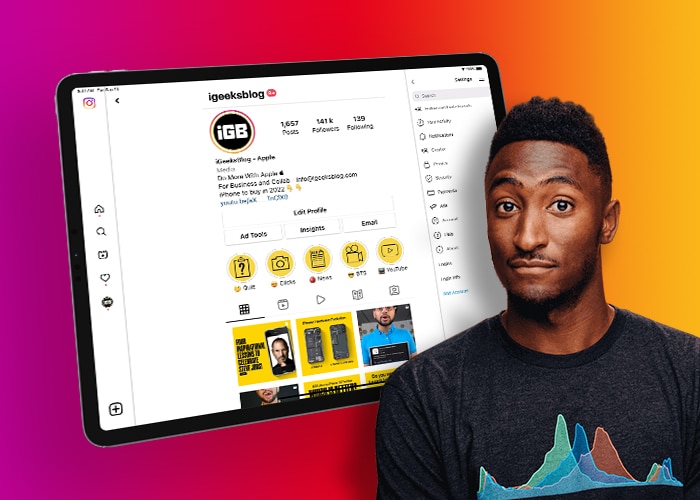 iPad has proven to be a powerful tool for creators. The iPad Air 5 and iPad Pro 2021 with M1 Chip take it to the next level.
Furthermore, the retina XDR mini-LED display is useful for editing videos and photos. Creators often use Instagram to showcase their work. Some use it for branding and advertising. A dedicated Instagram app could do wonders for creators.
2. Instagram influencers
All of us are aware of Instagram influencers' meteoric rise. A typical influencer creates content on the move. The individuals create a connection with their followers. They often get paid by brands and companies for promoting their products. With the introduction of the Instagram app, the iPad could be a de facto tool for influencers.
Social Media professionals could most definitely use the iPad's high-resolution display, computing prowess, and, most importantly, portability. Editing images, media, creating promotion material is super easy on an iPad. With the rise in remote work, video conferencing has become indispensable.
The latest iPad's come equipped with a wide camera and Center Stage feature. During FaceTime video calls, the frame will be centered around the speaker.
Why is Instagram not interested in the iPad app?
Frankly, it is quite baffling that the Instagram iPad app is yet to exist. A popular YouTuber ruffled some feathers when he tweeted about this. Instagram CEO Adam Mosseri noticed and clarified why an iPad app is not on the cards. I am not sure about others, but the reasons seemed shallow for me.
1. Fewer iPad users
Mosseri tweeted,
It's still just not a big enough group of people to be a priority. Instagram app for iPad is not a priority. And apparently, iPad users are to be blamed for it! Hoping to get to it at some point, but right now, we're very heads down on other things.
Instagram has more than a billion users, and the number is only expected to grow. In 2020, Tim Cook revealed that Apple had sold more than 500 million iPads. On the other hand, the iPad tops the social media app usage list.
Apple has stopped providing a breakdown of each device in earning reports. That said, Apple would have most certainly sold more iPads in the past two years. Putting things into perspective, a user base of half a billion is most certainly a "big enough group."
2. Additional overhead
Mosseri explains how Instagram already supports iOS, Android, and IG Lite. He added, "Android is the largest." We get it. Android is indeed a large and diversified ecosystem. Each feature update needs to be fine-tuned for a diverse set of Android devices.
Instagram already has an iPhone/iOS app. As we know, iPadOS is an extension of iOS. It should be fairly easy to develop an Instagram app for iPad. Unlike Android, one version of the iPad app will work with all the iPads.
3. Lack of resources
Instagram CEO says the iPad app is not on the cards because "we are leaner than you think." It is a fair point. The social media company could lack a workforce for a dedicated app.
Instagram is owned by Facebook (Meta), and it is hard to fathom they lack resources. At this point, it seems Instagram is skeptical of whether a native iPad app could justify additional resources.
4. Competition from TikTok and YouTube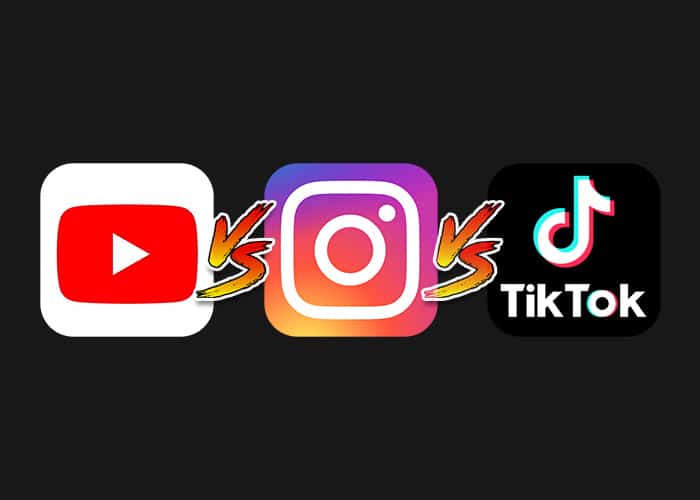 Mosseri said, "people share more in messages than in Stories or Feed." Instagram feels people share more on TikTok and YouTube as opposed to Instagram. However, this is also true for iOS and Android users. Perhaps Mosseri intended to say iPad users might not share content on Instagram.
While the company announced about working on the WhatsApp app for iPad, there's still no update on the Instagram app. Hence, we have a workaround if you still wish to use it on an iPad. Read on!
How to use Instagram on iPad
1. Install the Instagram app
The App Store already has an Instagram app for iPad. However, it is poorly optimized and lacks some features like landscape mode. As expected, it looks horrendous on an iPad. I prefer using the Instagram web on iPad. It is way cleaner and now lets you create posts.
Check out our iPad Instagram app guide.
2. Use Buffer, Hootsuite, and others
Buffer and Hootsuite offer an intuitive social media management app. It is geared towards small businesses and social media managers. You can use these tools on the iPad to create Instagram posts.
I am still betting on an Instagram app for iPad despite all the odds. The world's largest selling tablet deserves an Instagram app. Why do you think Instagram should create an iPad app? Share your thoughts in the comments below.
Read More:
Readers like you help support iGeeksBlog. When you make a purchase using links on our site, we may earn an affiliate commission. Read Disclaimer.