Emojis are an integral part of conversations these days. They set the mood, tone, and in some cases, even affect where the conversation's headed. However, Facebook takes this a step further with a cool new feature called Soundmojis in Facebook Messenger.
But what exactly is Soundmojis, and how do I send them on Facebook Messenger. Read along to learn more about the new audio emojis.
What are Soundmojis or audio emojis?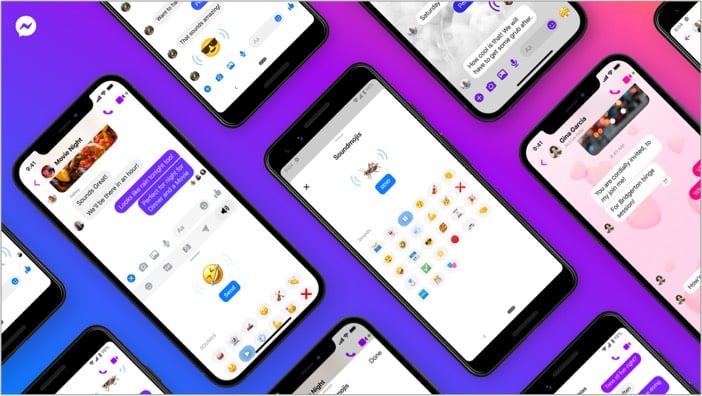 With Memoji, Apple tried to reinvent emojis by making them more personal. However, Memoji hasn't been received very well. Facebook wants to take on the challenge of 'making emojis great again' — by adding sound.
Soundmojis are emojis with a sound or music attached. You don't send your own recorded sound with the emoji (although that'll be cool, Facebook), but select emojis with a sound related to it from the soundboard. For example, ❌ Soundmoji has the famous 'Oh no, oh no, oh no no no no' music attached to it.
The music Facebook has chosen for its audio emojis is great — with famous tracks like Congratulations from Post Malone and WAP from Cardi B, making the feature fun and cool.
How to use sound emoji in Facebook Messenger
Download (or update) Facebook Messenger.
Open Messenger and select the chat on which you want to send Soundmoji.
Tap the Smiley icon next to the Like button.
Next, select the audio icon and select the Soundmoji.
To preview the sound, simply tap the emoji.
Tap Send to send the Soundmoji.
The Soundmoji won't be heard until the receiver taps the purplish curved lines around the emoji. This is appreciated since it will stop the conversation from being too 'noisy.'
I hope you're able to use Soundmojis on Facebook Messenger. If you're having issues using Soundmojis, let us know in the comments section.
You may like to read these as well:
Readers like you help support iGeeksBlog. When you make a purchase using links on our site, we may earn an affiliate commission. Read Disclaimer.