Do you think your phone screen is not looking as bright as it should be? Well, there are several solutions you can try to fix the iPhone screen dim issue. From simply rebooting your phone to turning off auto-brightness and adjusting other settings, let's see what steps to take.
How to Fix Dim Screen on Your iPhone
Solution #1. Turn Off Auto-Brightness
Go to Settings → Accessibility → Display & Text Size.
If Auto-Brightness is "ON" then turn it OFF.
Now you can push the slider to increase the brightness of your iPhone screen as required. You could also restart the phone for the settings to take effect. In case this does not work, try the next steps below.
Solution #2. Disable Reduce Transparency
Go to Settings → Accessibility → Display & Text Size.
Toggle OFF Reduce Transparency.
Solution #3. Check iPhone White Point Settings
Some color settings can make your iPhone screen too dim.
Go to Settings → Accessibility → Display & Text Size.
Toggle OFF Reduce White Point.
Solution #4. Ambient Light Sensor
Sometimes, your iPhone screen might be dim due to the malfunctioning of the ambient light sensor. This sensor allows the iPhone to adopt different lighting conditions.
To fix it, try lock your iPhone for a few minutes and then unlock. Also, remove your phone from its case and clean your device and case with a soft slightly damp cloth.
Solution #5. Turn Off Zoom on iPhone

Go to Settings → Accessibility → Zoom.
Now, Turn OFF Zoom.
Solution #6. Reset All Settings
If none of the solutions above work to fix the iPhone dim screen issue, reset your device. This will restore all the settings but it doesn't delete any media or data.
Go to Settings → General → Reset.
Now, tap on Reset All Settings and Confirm in the popup box
Solution #7. Update iOS to the Latest Version
If none of the above-mentioned tricks solve the problem, then make sure your device has the latest version of iOS.
Go to Settings → General → Software Update.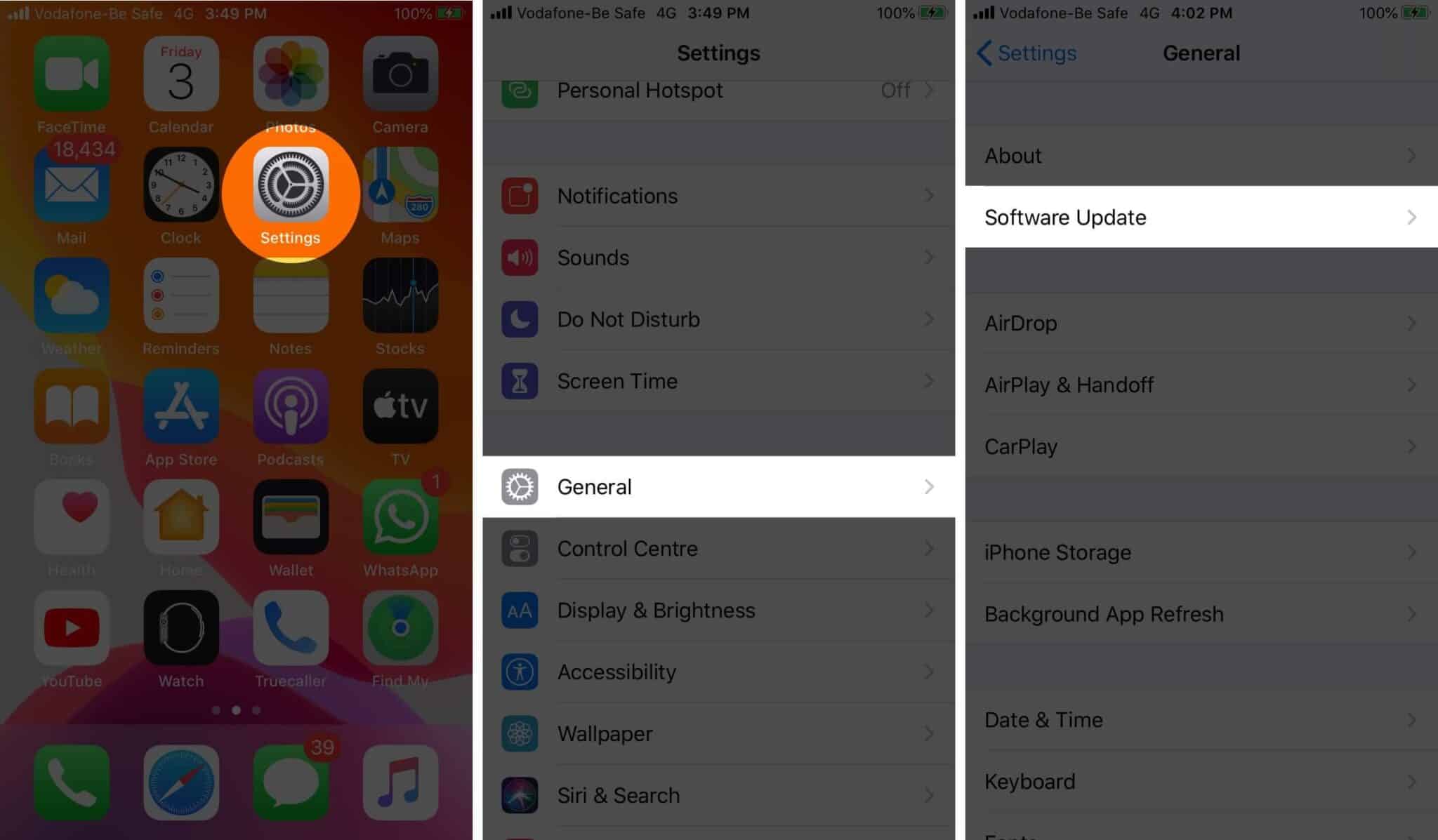 Wrapping Up…
These solutions will most likely fix the dim screen issue on your iPhone. Do comment below to let us know which one did the trick for you. In case nothing works out, you should get your device checked by Apple Support.
You would like to read these posts as well:
Jignesh Padhiyar is the co-founder of iGeeksBlog.com who has a keen eye for news, rumors and all the unusual stuff that happens around Apple products. During his tight schedule, Jignesh finds some moments of respite to share side-splitting contents on social media.