When you're listening to your favorite podcast or music on your AirPods or AirPods Pro, if the audio pauses abruptly, it is bound to annoy you! There can be several reasons behind that erratic silence. In this article, I've discussed these issues and their possible remedies. Employing these solutions should fix your AirPods that keep pausing!
1. Check AirPods Bluetooth range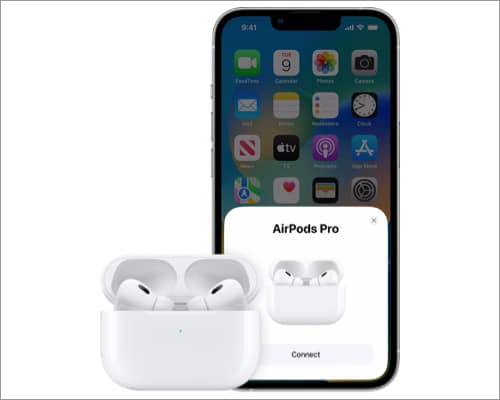 Check if both devices are within the appropriate range for connection. If the distance is too much, it can cause audio transfer interruptions and pause randomly.
In addition to distance, physical barriers such as walls or tables may also interfere with the connection. Sound wave overlaps or changes in amplitude can also contribute to the problem. To resolve this issue, ensure that both devices are within close range and that there are obstacles between them.

2. Disconnect AirPods from multiple devices
One possible explanation for your AirPods continually halting or losing connection might be that they are linked to many devices simultaneously, such as your iPhone and Mac. This might result in disruptions when playing music or audio.
To resolve this issue, return to the device you want to use or disconnect any additional devices that are linked. Follow the instructions below to unpair AirPods for a device.
Unpair AirPods from iPhone
Launch the Settings app on your iPhone → tap Bluetooth.


Locate your AirPods and tap the (i) button beside its name.
Tap Forget This Device → confirm by selecting Forget Device.


Unpair AirPods from Mac
Click on the Apple logo () in the top left corner of the screen.
Head to System Settings from the dropdown menu.
You'll find it as System Preferences in macOS Monterey or earlier.
Go to Bluetooth.
Click the (i) button next to your AirPods name.


Select Forget This Device from the pop-up window.
Choose Forget Device.


3. Turn off automatic ear detection
When you take the AirPods out of your ears, Automatic Ear Detection forces the music player to pause the music. You may want to disable this setting if your AirPods are sporadically halting.
Launch the Settings app on your iPhone.
Tap your AirPods name displayed below your Apple ID.
Toggle off the button next to Automatic Ear/Head Detection.
Moreover, if you want to tweak a few other settings, see our post on how to change AirPods or AirPods Pro settings should help.
4. Turn off double-tap on AirPods
AirPods are great because they allow you to control your music using hand gestures. The best part is that you can customize what occurs when you make a certain hand motion. Nevertheless, this convenient function might occasionally cause your music to stop suddenly.
This is because double-tapping might be assigned to pause your audio. Simply follow the steps below to change what happens when you double-tap.
Open the Settings app on your iPhone → tap your AirPods name.
Choose Left/Right under the Double-tap Airpods section.


Pick one of the following, and your issue will be resolved:

Next Track
Previous Track
Turn off.


Note: This fix won't work for AirPods Pro. Check out our article to learn how to master all the other AirPods controls and gestures.
If your AirPods keep stopping while you're listening to something, it might be because your device's battery is running low. Although AirPods have a decent battery life, they won't last forever and will eventually run out of power.
5. Low battery
When the battery is low, you'll hear a sound in your AirPods to let you know there's only 10% battery left and another sound when they're about to shut down. But if you want to check the battery percentage of your AirPods instantly, here's how you can check the battery level on AirPods and their charging case.
6. Other basic fixes
If you encounter the irritating issue of your AirPods constantly pausing while playing audio, don't fret. Here are a few other basic fixes you can try.
Reconnect your AirPods: You can resolve the issue by reconnecting or repairing your AirPods with your iPhone, iPad, or Mac.
Update AirPods: There's a reasonable probability that your problem is due to a software bug fixed in the most recent iteration of the device update. In this case, all you need to do is upgrade the firmware of your AirPods or your iOS or macOS, and the issue should be rectified.
Restart your AirPods: Here's another easy workaround that only takes a few seconds. You need to put the AirPods back into their charging case for at least 15 seconds before removing them. In most cases, the problem will be resolved after following this step. However, if the issue persists, other methods can be tried.
Reset your AirPods: If none of the aforementioned solutions have successfully returned your AirPods to their original functioning, there is one more option worth trying. You can try restoring your AirPods to their original factory settings by resetting them.
Contact Apple Support, If nothing works
If all the previously mentioned solutions have failed to rectify the issue of your AirPods pausing randomly, then the final option available to you is to contact Apple Support. With their vast knowledge and experience, they can offer you the guidance and assistance you need to get your AirPods back in working order.
However, if you have an Apple Care+ subscription, you might be eligible for a replacement, making the whole process even easier and more convenient. You can also check the Apple Service Programs Page to gain information about Apple's free repair of defective items. It's advisable to check this page to see if your AirPods are among the listed items, as it could be a manufacturing issue.
FAQs
Can dirty AirPods cause them to pause?
In my opinion, the accumulation of earwax, sweat, grime, and other substances on your AirPods can damage their performance and longevity. Additionally, it may also result in ear canal irritation or infection. However, cleaning AirPods can be tricky due to their hard-to-reach areas, and improper cleaning methods can further harm them.
Why do my AirPods pause when I'm on a call?
The automated ear-detection feature can be the main culprit behind your AirPods halting while you're on a call.
That's it!
I'm sure the troubleshooting steps outlined above must have helped you swiftly address the issue and resume using your AirPods without interruption. Remember to keep your AirPods clean, firmware updated, and the devices well-charged to avoid any complications in the future.
Also, it is important to remember that the problem may not always be caused by your AirPods but by the device to which they are attached. In the comments, let me know which fix worked for you!
Read more:
Readers like you help support iGeeksBlog. When you make a purchase using links on our site, we may earn an affiliate commission. Read more.
Bhaskar is a tech guru who turned wordsmith. Hiding his B.Tech degree in a closet, he ditched the corporate path to simplify tech for everyone. For the past 5 years, he's been dishing out how-tos, reviews, and sharp insights. But there's more! He's a witty interview champ and has been sharing his wisdom for 3 years. Furthermore, he has honed his editing skills for 1.5 years and is now delving into marketing to assist newcomers. When not jamming his fingers on those mechanical keyboards, you may find him on strings or engaging in sports. And by evening, his quotes will be appearing on your Instagram feeds.