Key highlights:
There are multiple ways to remotely erase an iPhone and iPad, but the simplest way is via iCloud.
Go to iCloud.com → select device → tap Erase.
You can also remotely erase iPhone data through the MDM solution and Microsoft Exchange ActiveSync.

Whether you have lost your iPhone/iPad or just want to factory reset a device that is not with you, remotely wiping all data is the safest option. Because this will protect your sensitive data from malicious parties. So without much ado, let's see how you can remotely erase all your iPhone and iPad data.
Yes, there are multiple ways to do so; the method will depend on your device settings. You can erase your iPhone remotely via:
How to wipe an iPhone remotely via iCloud
Limitations: The Find My should be enabled on your iPhone and iPad. Otherwise, you won't be able to complete the following steps.
Go to iCloud.com/find website and log in with your Apple ID.
Click All Devices and select the device you want to erase.
Here, select Erase iPhone.
Click Erase to confirm the action.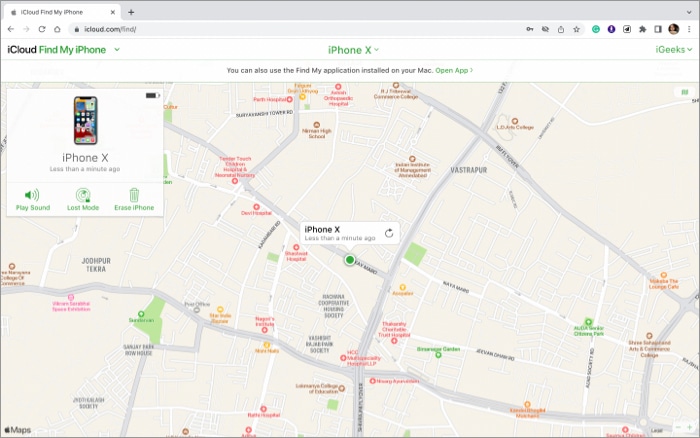 Note: Once you wipe the iPhone completely, you won't be able to locate it via Find My. So, only erase a lost device if you're sure it's gone.
A fail-safe, self destruct way to erase iPhone data
While not really a trick to remotely erase the iPhone, this is a useful hack to ensure your data doesn't fall into the wrong hand. You can enable a feature that'll auto-erase all data after 10 failed passcode attempts.
On your iPhone, open Settings → Touch ID & Passcode or Face ID & Passcode.
Enter the passcode.
Scroll to the bottom and toggle on Erase Data.
Tap Enable to confirm the action.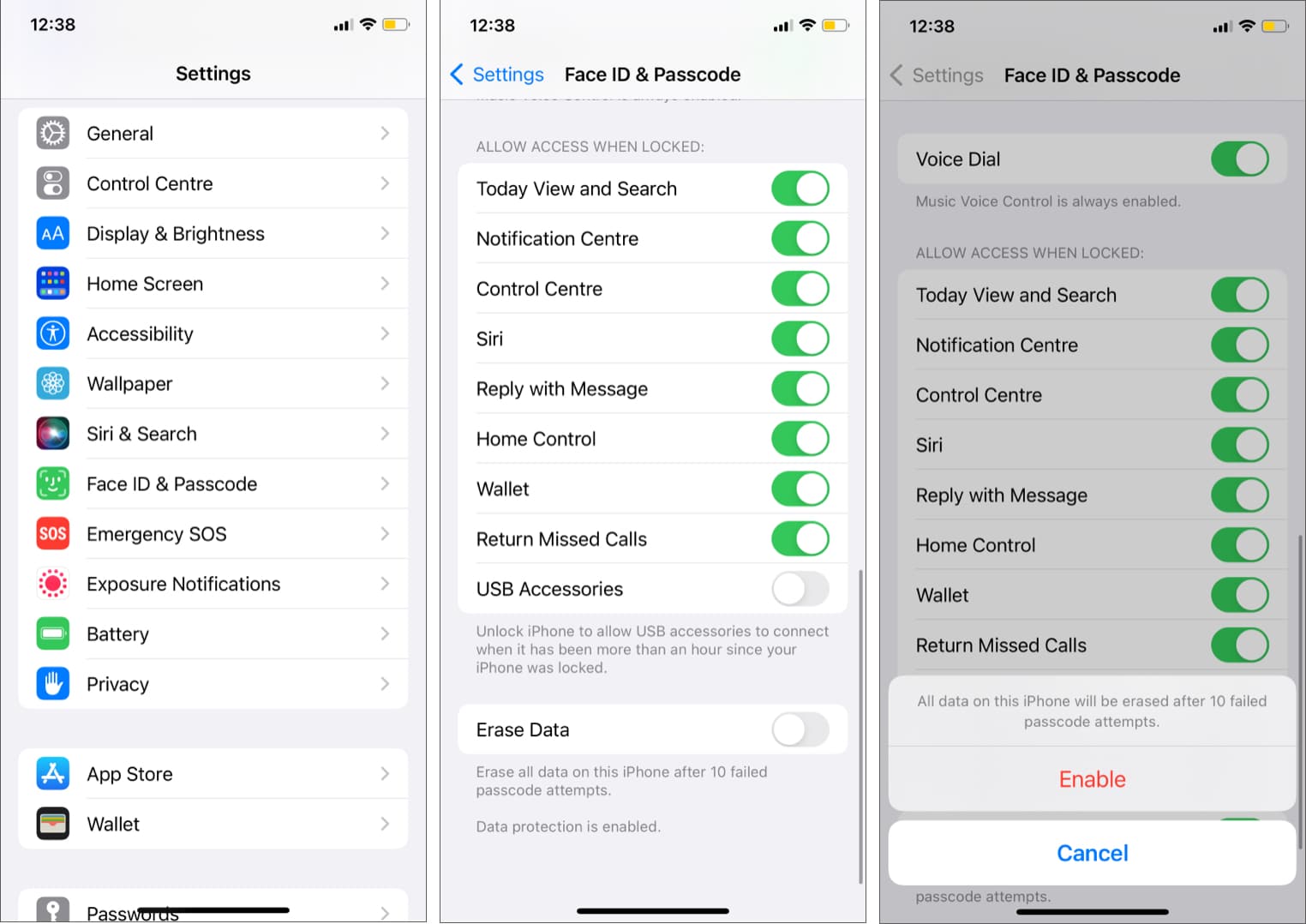 If someone tries to enter into your iPhone but enters the wrong password 10 times consecutively, the phone will auto-erase all data. Don't worry; the intruder will still not be able to access your device as the activation lock will still be active (if Find My is active).
Note: If you have a habit of forgetting passwords or kids that attack your device often, this might not be that great a feature.
Remotely erase iPhone via your MDM solution
Limitations: You should either have the password for the Mobile Device Management admin account or have permission to complete the necessary steps.
Some schools and corporates lock their devices with a Mobile Device Management (MDM) solution. This helps them monitor and control device usage remotely, including completely erasing the iPhone/iPad.
Notably, the steps may vary as per the MDM software/platform you are using, but here's a generic process.
Log in to the MDM app/browser with the Admin account.
Go to devices to see all monitored devices.
Select the device.
Find the device setting section.
Select the erase device option.
Follow the on-screen instructions to complete the process.
Use Microsoft Exchange ActiveSync to wipe an iPhone
Microsoft Exchange ActiveSync is an exchange synchronization protocol allowing users to access an organization's information from Microsoft Exchange's server. Furthermore, it optimizes collaborative workflow with high-latency and low-bandwidth networks.
Thankfully, the Exchange ActiveSync also supports remotely wiping and restoring the iPhone or iPad. You can do it from the Exchange Management Console, Outlook Web Access, or the Exchange ActiveSync Mobile Administration Web Tool.
Notably, the process is not that simple, so I suggest contacting the tech support at your office or going through Microsoft's guide before you proceed.
FAQs
Q. How long does it take to remotely erase iPhone?

It depends on the method used and the data present on the device. Typically, wiping all iPhone data via iCloud takes about 5-10 minutes.
Q. What happens when you erase your iPhone remotely?

The data on your iPhone gets erased, and certain permissions are revoked, because of which, you won't be able to track its location via Find My. However, Activation Lock remains unaffected.

So no one can use your device without entering your Apple ID password. And since it is remotely wiped, your data is at no risk either.
Q. Should I remotely wipe my lost iPhone or wait?

Your first action should be tracking down your iPhone via Find My or a third-party app. Once that attempt fails, you can erase the device as you feel fit.

Note: Do not erase data if you have AppleCare+ with Theft and Loss. This will discard your claim, and you won't get the insured sum.
I hope the guide helped you out. If you have any queries, questions, or suggestions, feel free to share them in the comment section below.
Lost your iPhone? Here are some articles that might help you recover from the loss:
Readers like you help support iGeeksBlog. When you make a purchase using links on our site, we may earn an affiliate commission. Read Disclaimer.