To make your time using Apple Music more entertaining in iOS 17, you can view animated cover artwork while listening to your favorite tunes. Unfortunately, not all of you will like this feature – maybe you think it's distracting, it could be draining your battery, or you even find it bothersome as it can affect those with motion sensitivity. So, in this blog, I'll demonstrate how you can disable animated cover art in Apple Music on iPhone.
What is animated cover art in Apple Music?
To enhance your experience with the Apple Music app on iPhone, Apple introduced animated cover art with iOS 14. This cool feature lets you see the album cover artwork in motion.
With the iOS 17 and iPadOS 17 updates, Apple took this feature up a notch to provide animated cover art in the Now Playing area of Music. So, you can see even more of this moving art for your favorite artists and groups.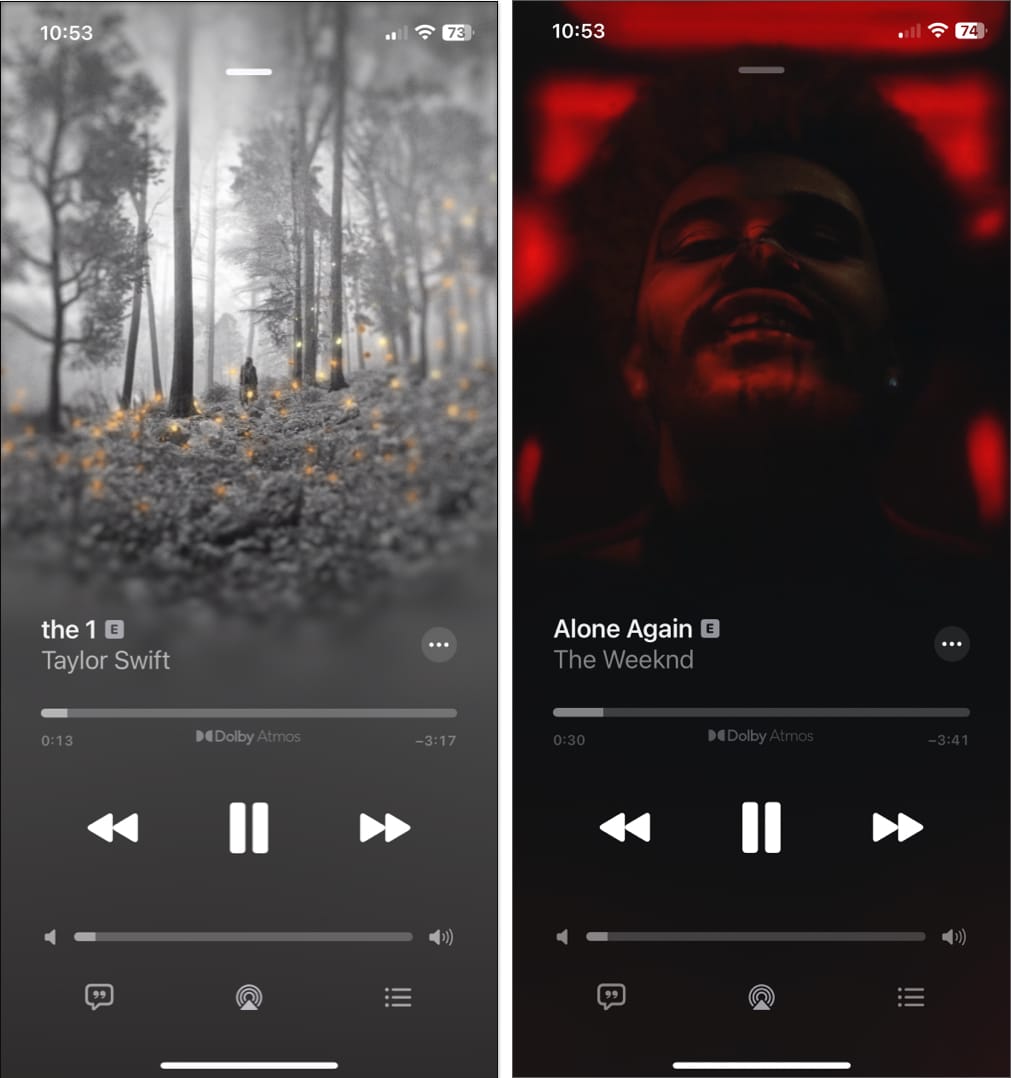 This feature is turned on by default. And although nifty for some, animated album art isn't for everyone.
Whether it's the floating butterflies and birds in Taylor Swift's Folklore or the colored flashes of light in The Weeknd's After Hours, you'll be glad to know that you can turn off motion artwork in Apple Music in just a few taps.
To disable animation when playing music with the Apple Music app, follow these simple steps. And remember, if you change your mind later, you can turn the feature back on just as easily.
Tip: Check out additional iOS 17 features for Apple Music.
How to turn off animated cover art on iPhone or iPad
Open the Settings app → Select Music.
Scroll toward the bottom and choose Animated Art, which displays as "On."
Tap Off on the following screen.


Notes:
On iPhone and iPad: Even if you have Animated Art turned On, you may not see the moving album covers if you have Reduce Motion enabled in the Accessibility settings, the Low Power Mode feature turned on for your battery, or the particular artist's album doesn't support animated cover art.
On Mac: In macOS, Animated Art automatically gets disabled when you put it in Low Power Mode.
Just listen to the music!
Whether preference or necessity, you can easily disable animated cover art in Apple Music on your iPhone. Then, just listen to the songs you enjoy without distractions or while you do other things.
What are your thoughts on animation features overall? Do you like them for certain things but not for others, or would you rather not see them at all? Let us know!
Read more:
Readers like you help support iGeeksBlog. When you make a purchase using links on our site, we may earn an affiliate commission. Read Disclaimer.