With thousands of photos and hundreds of videos being taken on our iPhones every day, it gets harder to recognize and remember which image or videos were taken for what reason. Yes, that can happen, and that has also happened to me!
Adding captions to those photos and videos on your iPhone can help you recall the purpose of that image. But Apple has added one more feature called live captions, which can help you know what is happening on the screen.
Open the Photos app.
Choose a desired photo or video.
Swipe up on the photo/video or tap the (i) button in the toolbar.
Tap Add a Caption field.
Add the caption you want.
Tap Done in the top right corner.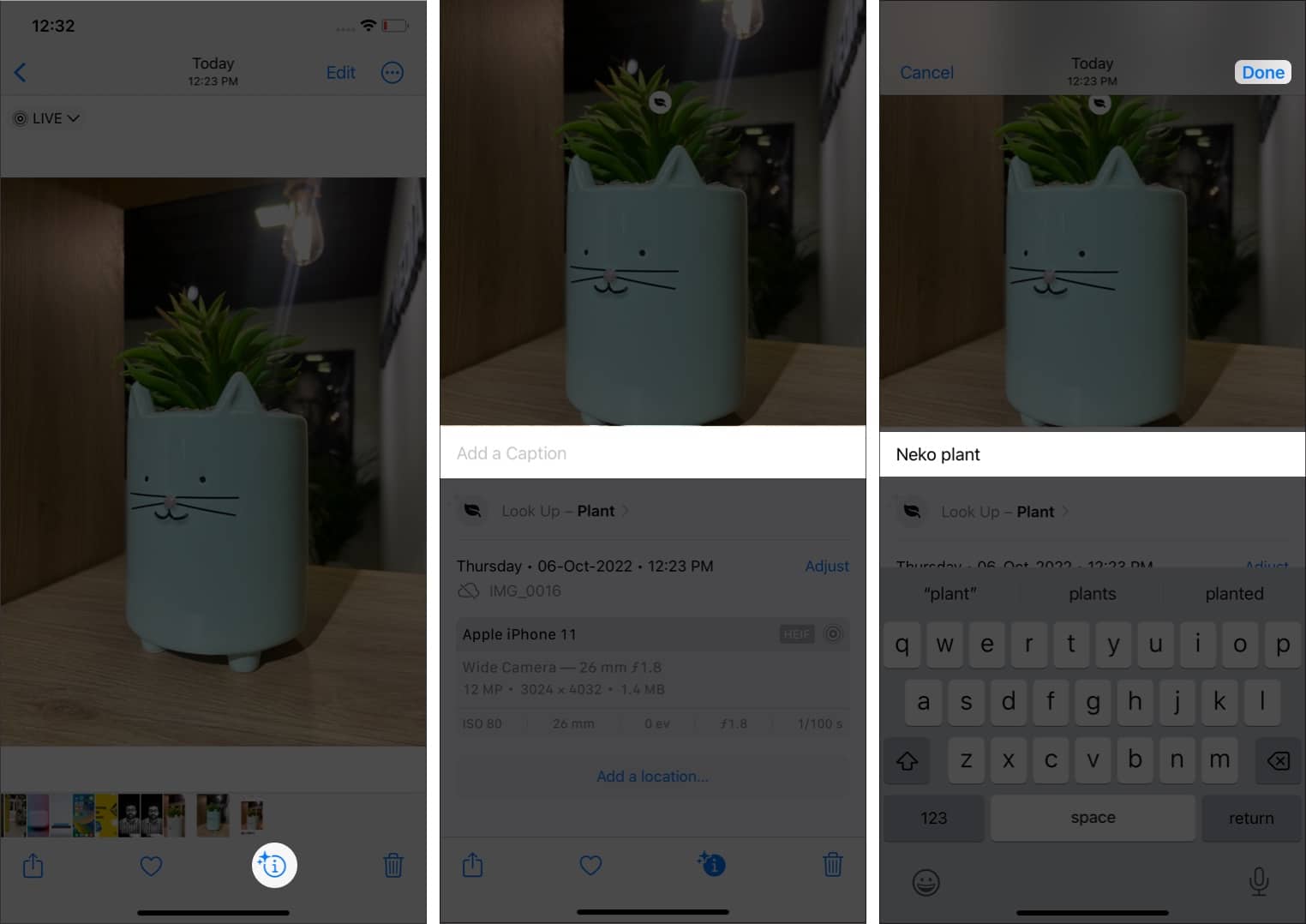 It is really that simple to add a caption to your photos. What's more interesting is there is no word limit as such. You can choose to add a one-word title to the image or add an essay if you please.
To remove the caption, follow the same process and then just tap and clear the caption.  
Search photos on iPhone with captions
Once you have added a caption to the Photos or videos, you can,
Tap Search in the bottom right.
Search the caption you have given to find the photo.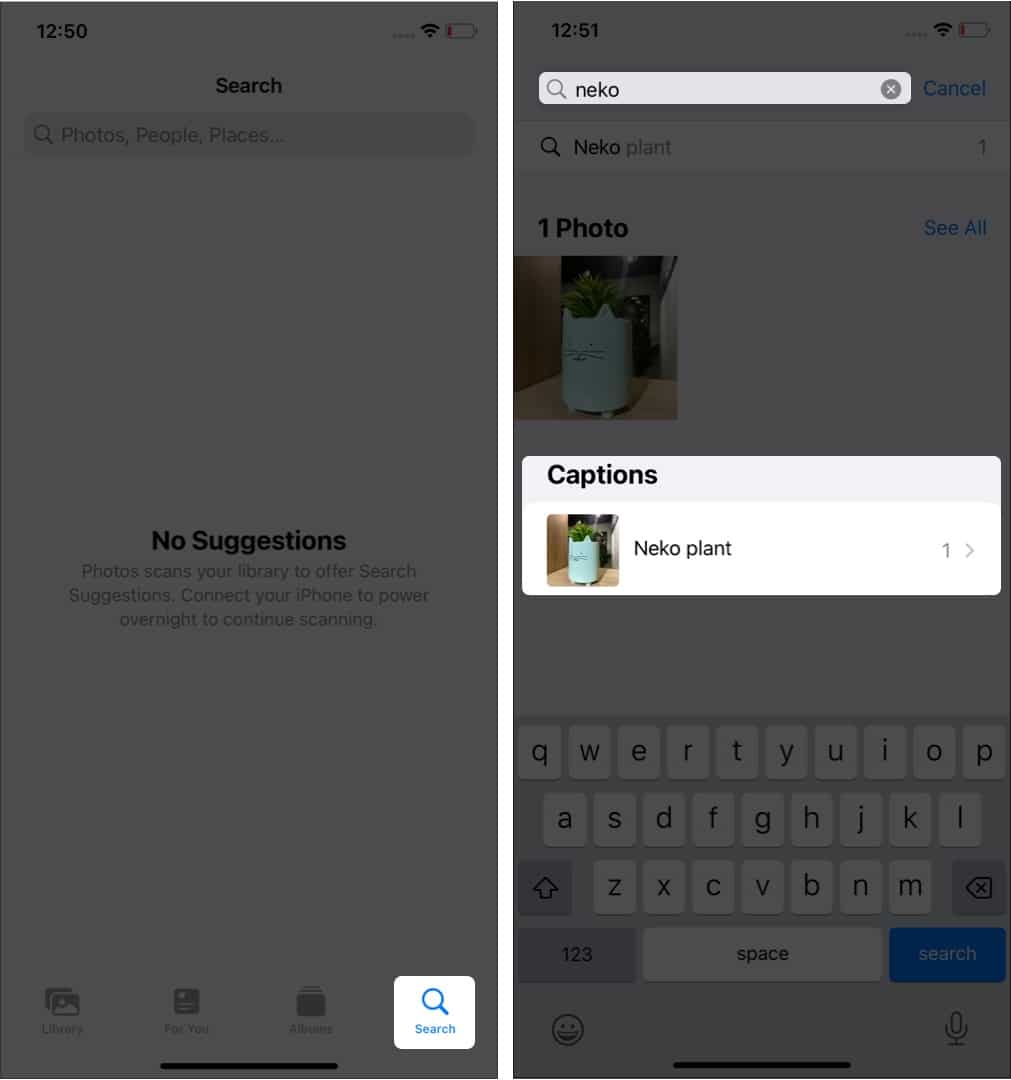 While there might be different ways to distinguish the photos from the gallery, adding captions is what I found to be one of the most comfortable ways to distinguish between images. It even helped me organize photos and videos.
What is live caption on iPhone?
If you have difficulties while processing or listening to what is happening on the screen, then live caption is the savior for you. To understand how live captioning works and enable it, follow our complete explainer on how to use Live Captions.
Conclusion
Adding captions to Photos on the iPhone is amazing if you utilize it. As there is no description limit in the caption field as such, you can jot down the whole story behind it and reminisce the same. If you are taking pictures frequently like me, you should start using captions on your iPhone.
Read more:
Readers like you help support iGeeksBlog. When you make a purchase using links on our site, we may earn an affiliate commission. Read Disclaimer.