Our in-house designers produced some amazing wallpapers for the iconic figure from Dr. Seuss' popular Christmas narrative – Grinch. We have cool Grinch iPhone Wallpapers for any mood, from happy and fun to dark and sinister.
Let's have a look at some of the most fantastic wallpapers featuring the one and only Grinch. These images were inspired by photographs found on Unsplash and Pinterest!
1. iPhone Grinch wallpaper
If you are looking for holiday vibes, this free Grinch wallpaper for iPhone from the house of iGeeksBlog is the one for you. The wallpaper is a must-have if you want to add a pinch of extra joy and happiness into your life. Hit the download button and make it your own.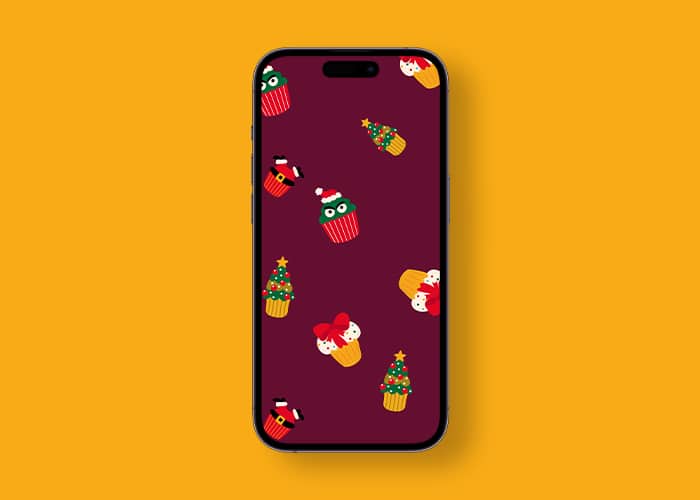 2. Funny Grinch wallpaper
This wallpaper features the iconic green villain in the foreground and blue in the background, adding a sense of jolliness to your iPhone's lock screen. Look no further than this humorous Grinch-themed free iPhone wallpaper!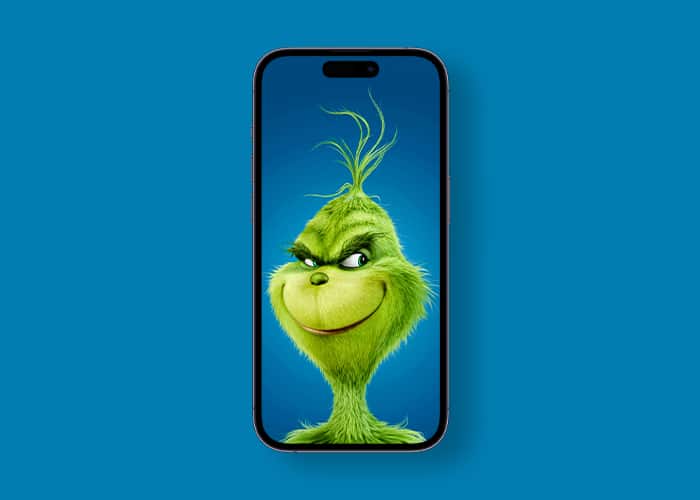 3. Angry Grinch 4K iPhone wallpaper
The green fur and irritated eyes have come together to provide this angry Grinch wallpaper for your iPhone. This spooky wallpaper is ideal if you have a love-hate relationship with the holidays.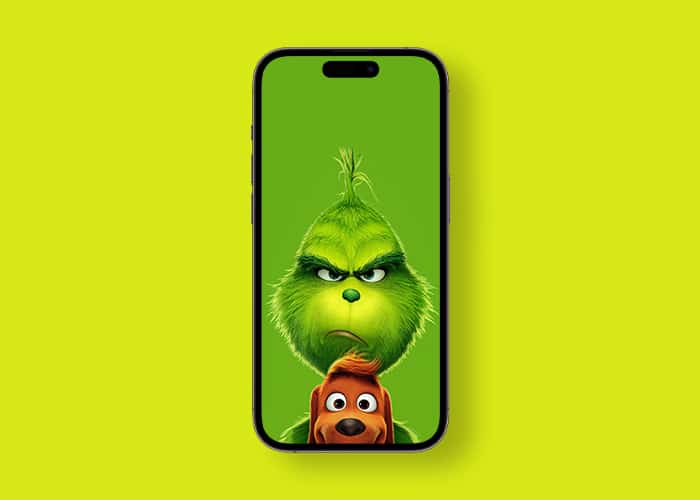 4. Innocent Grinch iPhone Wallpaper
This free 4K Grinch wallpaper for iPhone showcases our beloved character, the Grinch, in an innocent and lighthearted manner. One look at this exclusive wallpaper, and you know this is the one to be your iPhone's face.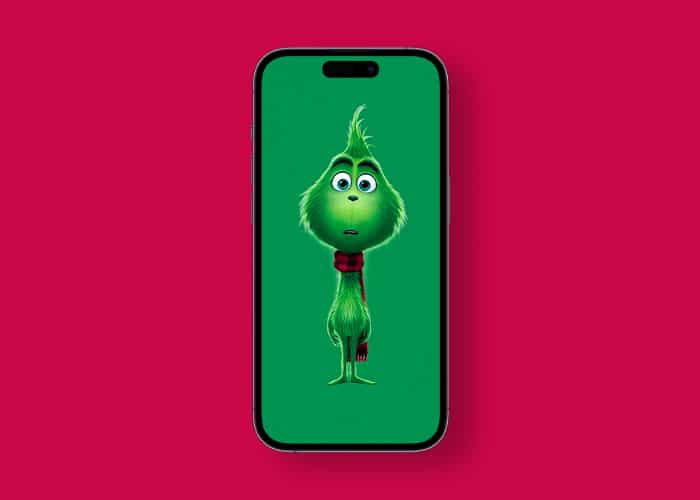 5. Holiday vibe Grinch wallpaper 4K
With a vibrant and festive Christmas design, this wallpaper features the iconic Grinch character in a fun and playful pose. The ultra-high 4K quality of the wallpaper ensures a crisp and clear display, bringing the holiday cheer to life on your iPhone screen.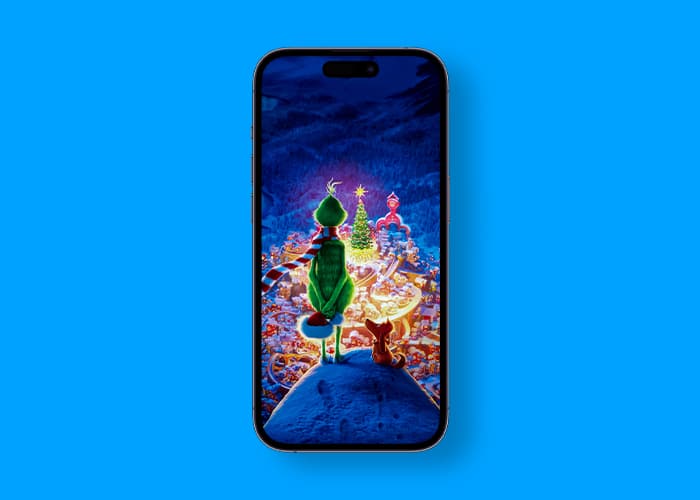 6. Kind-hearted Grinch wallpaper
The Grinch may represent a grouchy comic character who spoils the pleasure of others, yet this illustration is also friendly and kind-hearted. Download it immediately by tapping the button provided below.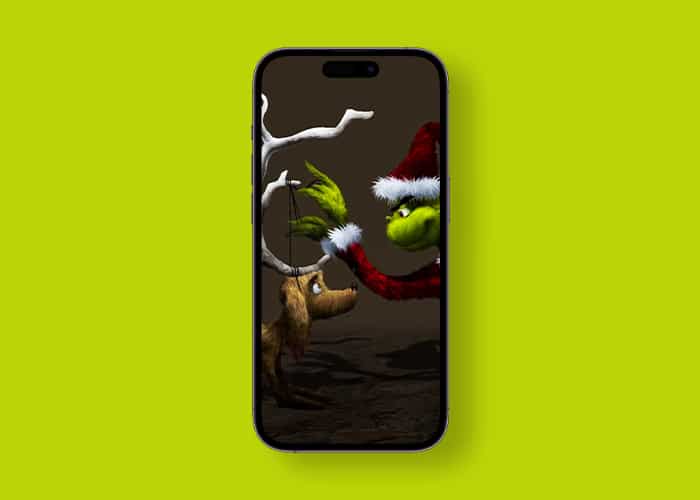 7. Scary Grinch 4K iPhone wallpaper
The dark, dramatic backdrop, which adds an eerie atmosphere, distinguishes this wallpaper from the others in our list of the best Grinch wallpapers for iPhone. If you like grim and scary things, this free iPhone wallpaper is a no-brainer!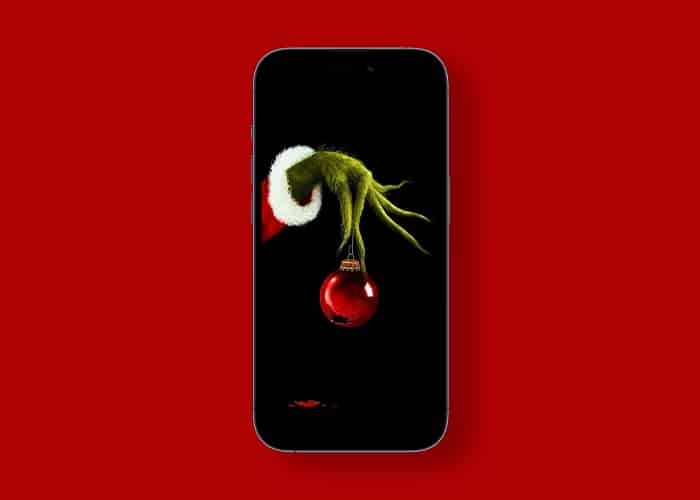 8. Wicked Grinch iPhone wallpaper
This Wicked Grinch iPhone wallpaper is ideal for bringing some devilish spirit to your iPhone. The wicked Grinch iPhone wallpaper is guaranteed to amaze you whether you use it as your Lock Screen, Home Screen, or both.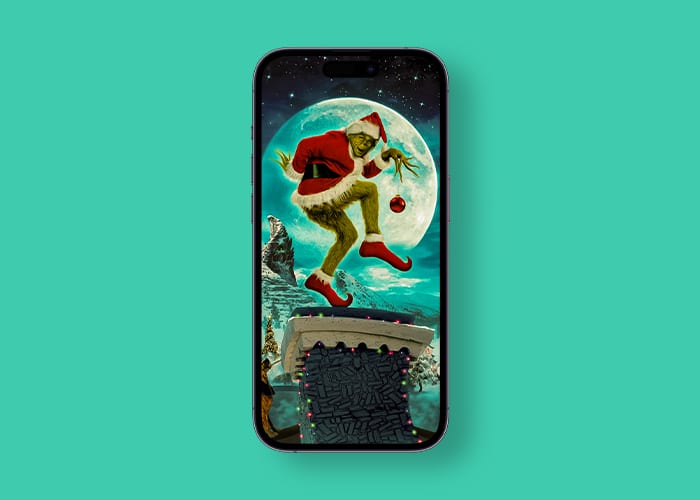 9. Evil Grinch 4K wallpaper
In this wallpaper, the Grinch is shown as a scary creature with glowing eyes and an evil smile, ready to wreak havoc on Whoville.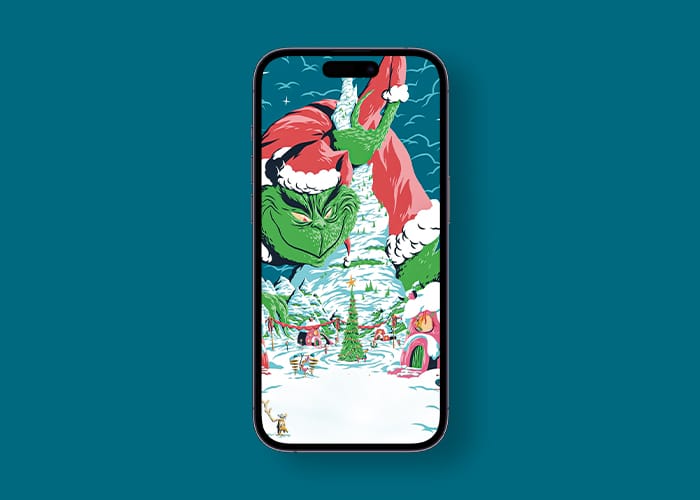 10. Smile-animated Grinch wallpaper
Our designers have brought Grinch to life in this animated wallpaper. Additionally, the blood-red backdrop adds to the wickedness. Get this smooth and fluid animation by clicking the download button below.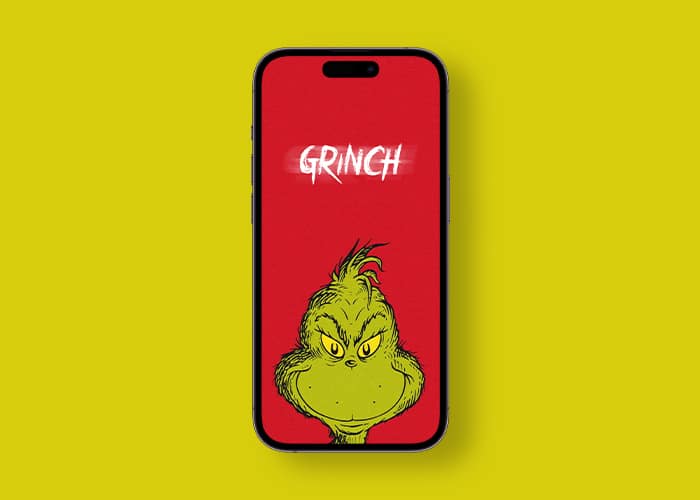 That's it!
That concludes our list of the best Grinch wallpaper for iPhone to suit every taste. Don't forget to share these with your pals today!
Read more:
Readers like you help support iGeeksBlog. When you make a purchase using links on our site, we may earn an affiliate commission. Read more.
Bhaskar is a tech guru who turned wordsmith. Hiding his B.Tech degree in a closet, he ditched the corporate path to simplify tech for everyone. For the past 5 years, he's been dishing out how-tos, reviews, and sharp insights. But there's more! He's a witty interview champ and has been sharing his wisdom for 3 years. Furthermore, he has honed his editing skills for 1.5 years and is now delving into marketing to assist newcomers. When not jamming his fingers on those mechanical keyboards, you may find him on strings or engaging in sports. And by evening, his quotes will be appearing on your Instagram feeds.