As the season of joy and merriment unfolds, your device deserves a makeover as well. Inspired by various designs on the Internet, our in-house designers have curated some of the best Christmas wallpapers for your iPhone. Whether you're looking for something traditional or modern, this article has something for everyone.
Note: Tap the download button to fill your iPhone with some Holiday cheer!
1. Sweet and simple Christmas treats wallpaper
Here's a sweet and simple treat for your iPhone. From candy canes to hot chocolate, this wallpaper embodies the essence of Christmas in a visually pleasing and heartwarming way.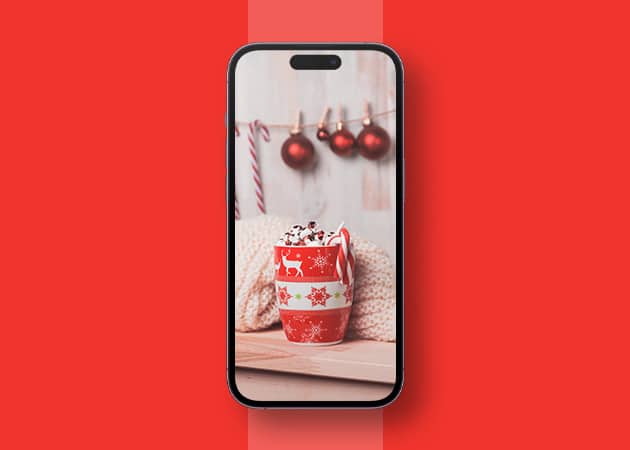 2. Hanging Santa cute wallpaper for iPhone
Here's a merry surprise for all our loyal fans out there. Watch as Santa dangles playfully from your screen, creating a delightful atmosphere.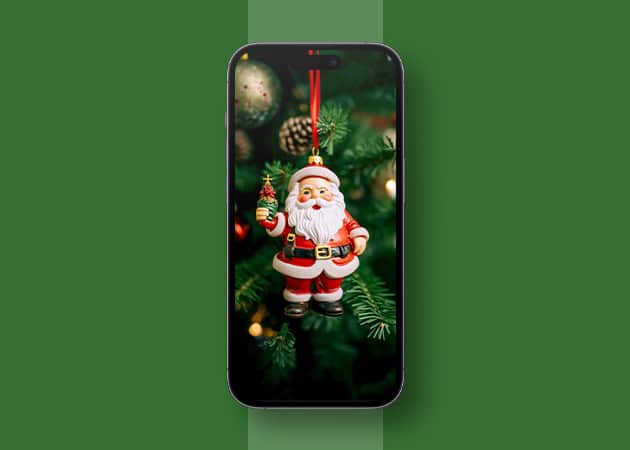 3. Christmas tree aesthetic iPhone wallpaper
Infuse your iPhone with the enchanting allure of the Christmas tree. The beautifully decorated tree against the soft-hued backdrop fills your device with holiday magic and sophistication.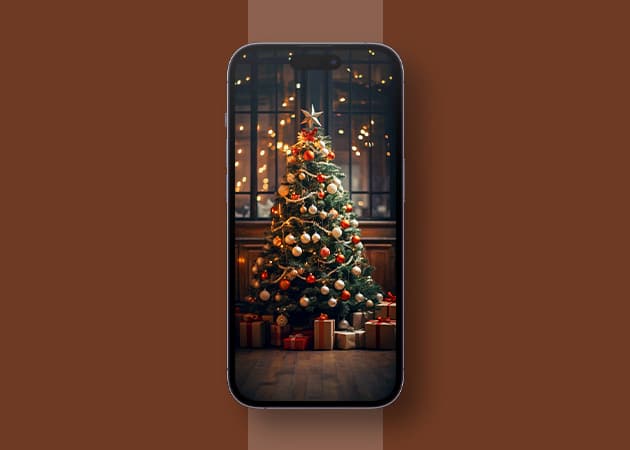 4. Christmas 4K iPhone wallpaper free download
Tap the download button to experience the Christmas magic in high detail. Bring the holiday spirit to your iPhone screen and feast your eyes with this beauty every time you unlock your device.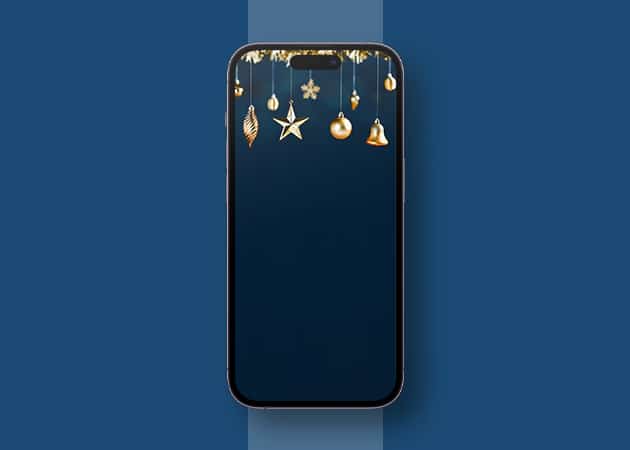 5. Beautiful Reindeer Christmas wallpaper
Witness the grace of majestic Reindeer with this elegant wallpaper for your iPhone. Transform your device into a winter wonderland by downloading this enchanting backdrop.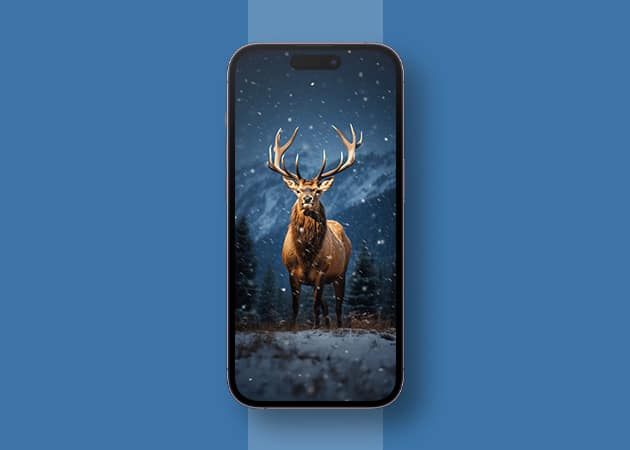 6. Santa Claus HD iPhone wallpaper
This HD wallpaper features a detailed depiction of Santa's jolly expression and iconic red suit. Get into the holiday spirit with this Santa Claus HD wallpaper for your iPhone.
7. Classy Christmas 4K iPhone wallpaper
Elevate your device with a touch of sophistication using our classy Christmas 4K iPhone wallpaper. Tap the download button to capture this design beautifully exuding holiday charm.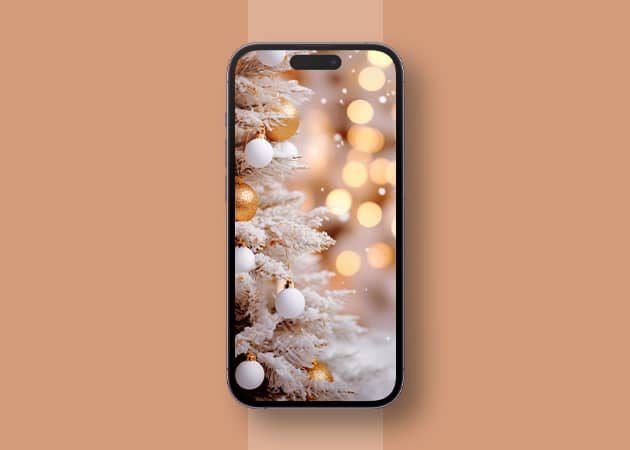 8. Christmas Holiday wallpaper for iPhone
Bring the joy and vibrance of this wallpaper, capturing the essence of the season beautifully. It is sure to create a cheerful and celebratory atmosphere on your iPhone screen.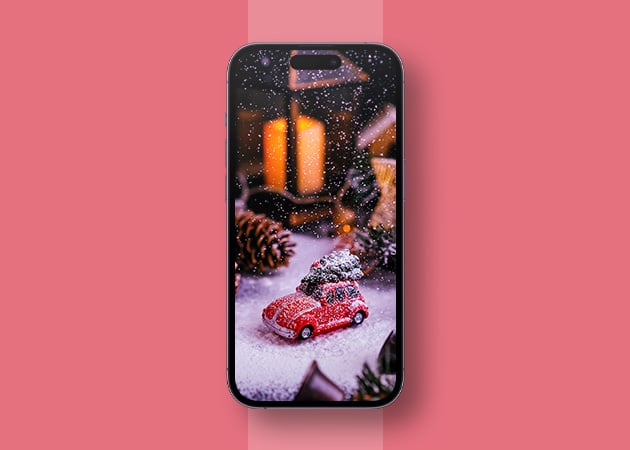 9. Free winter Christmas wallpaper for iPhone
If you're looking to decorate your iPhone with a snowy and serene landscape, this wallpaper will definitely fulfill your desires. Tap the download button to embrace the beauty of this season.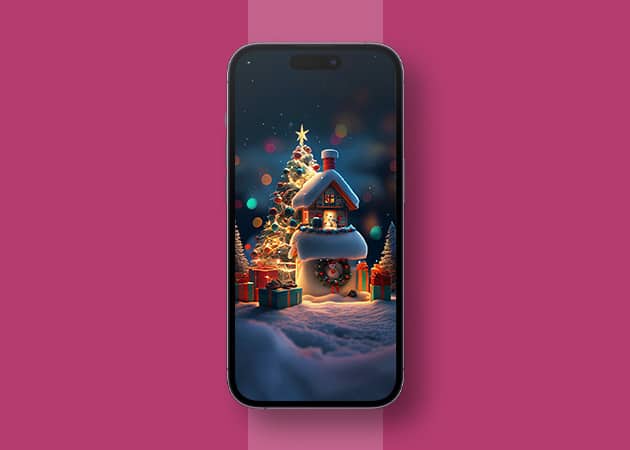 10. Snowman cool Christmas wallpaper for iPhone
Adorn your iPhone screen with this jolly snowman. Featuring a hat and scarf set against a serene snowy backdrop, this wallpaper will be a delight to look at.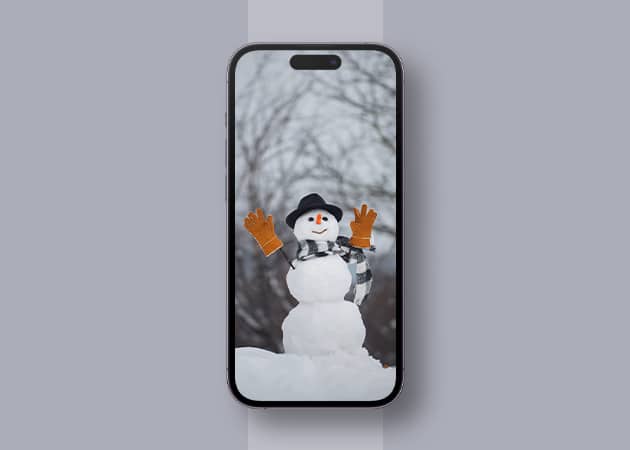 11. Gingerbread cute Christmas wallpaper for iPhone
Craving something sweet? Delight your day with this beautiful gingerbread house wallpaper, which will definitely add warmth to your iPhone screen. Cute and Christmassy!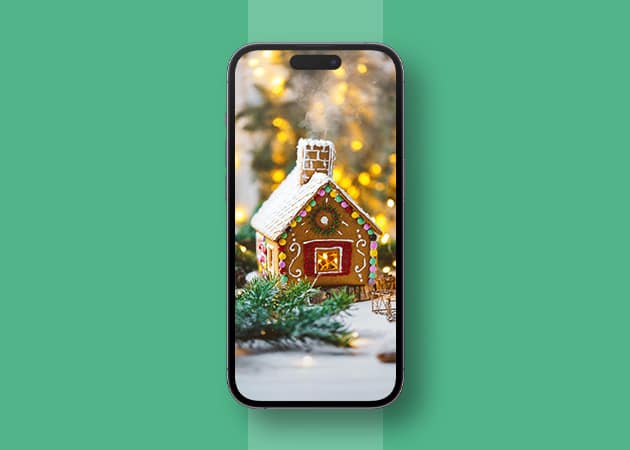 12. Christmas-themed crystal globe wallpaper for iPhone
If you're looking to hold the magic of Christmas right in the palm of your hands, this crystal globe wallpaper is for you. Tap the download button to create a magical visual experience on your iPhone.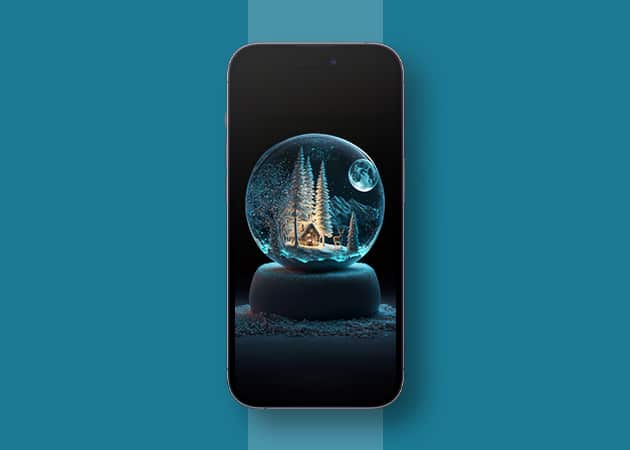 Ho, Ho, Ho!
So, as you carry the holiday spirit in the palm of your hand, let these Christmas wallpapers for iPhone serve as a daily dose of festive cheer. Whether you're sipping cocoa by the fireplace or dashing through the snow, your phone can now reflect the warmth and wonder of the season. Embrace the magic and spread the joy this Christmas.
Thank you for reading. Please take a moment to share your thoughts on these wallpapers in the comment section below.
Read more:
Readers like you help support iGeeksBlog. When you make a purchase using links on our site, we may earn an affiliate commission. Read Disclaimer.