If you're looking for the perfect Thanksgiving wallpaper to spice up your iPhone this festive season, then your search has met its end. Inspired by the Internet, our in-house designers present a well-crafted series of stunning Thanksgiving iPhone wallpapers that will definitely catch your eye. From traditional autumn scenes to more modern designs, we have something for everyone.
Note: Tap the download button to decorate your iPhone this Thanksgiving.
1. Carved Pumpkin Thanksgiving wallpaper for iPhone
Capture the essence of fall harvest and festive joy with this intricately carved pumpkin on your iPhone screen. Tap the download button to embrace the warmth of this beautiful season.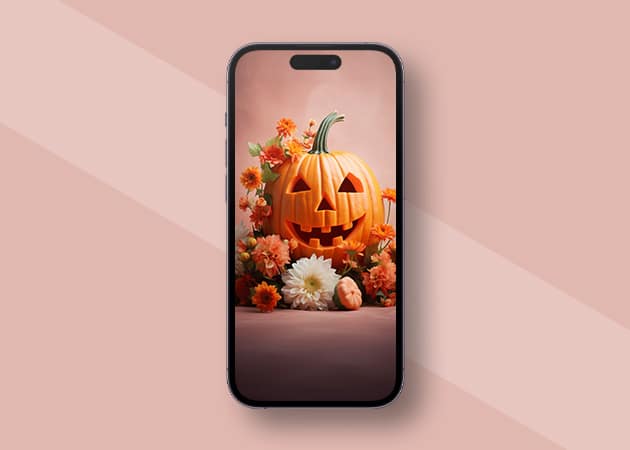 2. Stacked Pumpkins iPhone HD wallpaper
This visual feast will surely please your eyes and uplift your festive spirit whenever you unlock your iPhone. Add some charm to your phone's appearance with this delightful Thanksgiving wallpaper.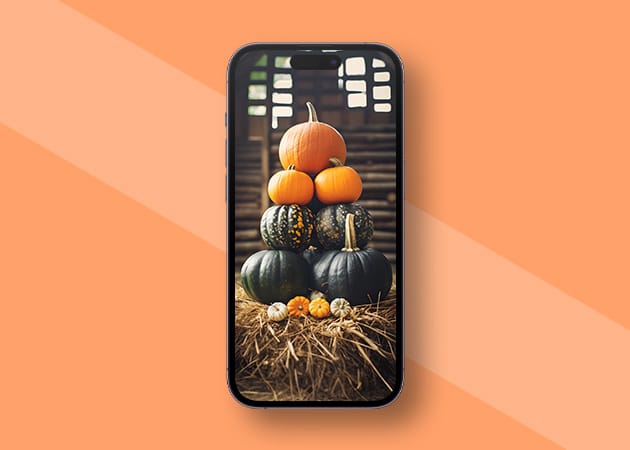 3. iPhone cute Turkey Thanksgiving wallpaper
Gobble up the cuteness of Turkey with this beautifully designed wallpaper. It will surely bring a smile to your face and set a warm mood for the holidays. Tap the download button now!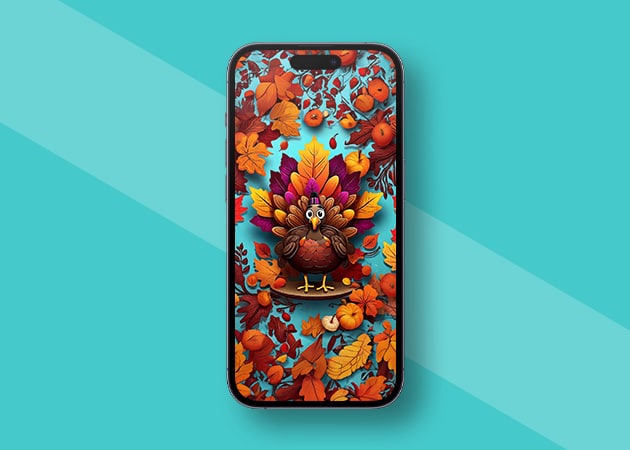 4. Demon Slayer anime Thanksgiving iPhone wallpaper
Celebrate this harvest season in true demon-slaying style. Merge the worlds of anime and Thanksgiving with this Demon Slayer-inspired iPhone wallpaper.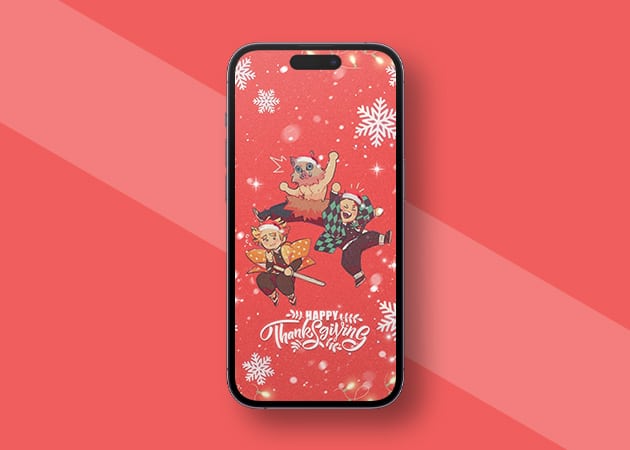 5. Sasha Braus cute Thanksgiving wallpaper free download
With Attack on Titan coming to an end, pay tribute to the beloved Shasha Braus in this adorable Thanksgiving setting. It is a must-have for any fan of the Attack on Titan series.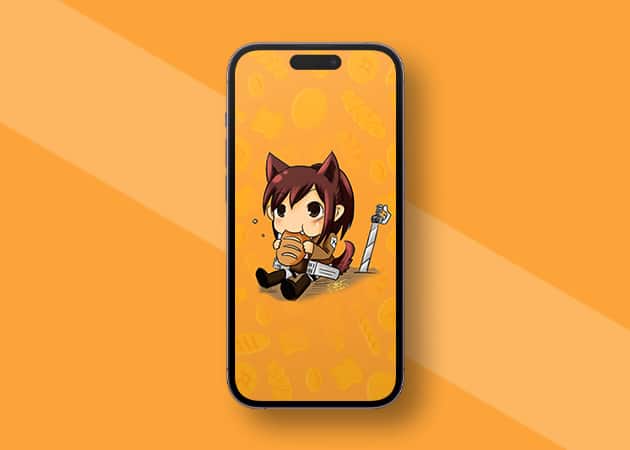 6. Tom and Jerry cartoon Thanksgiving wallpaper
Add a touch of classic humor to your Thanksgiving festivities with the timeless duo Tom and Jerry. Lighthearted and entertaining, this wallpaper makes an ideal seasonal backdrop for your iPhone.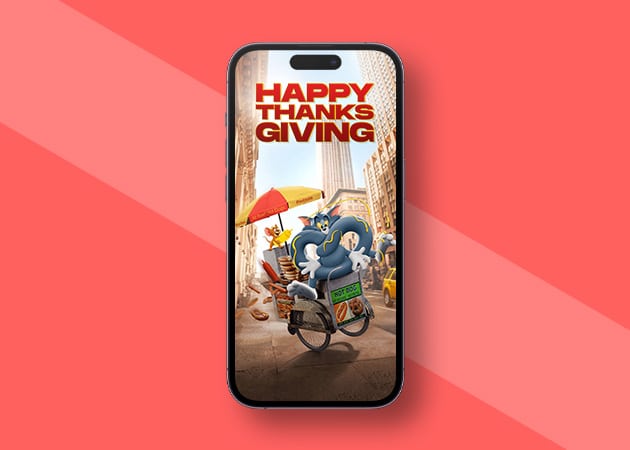 7. Harry Potter Thanksgiving spooky wallpaper
The gates of magic are open again. Pay homage to the enchanting spirit of both Thanksgiving and the wizarding world with this beautifully designed Harry Potter wallpaper for iPhone.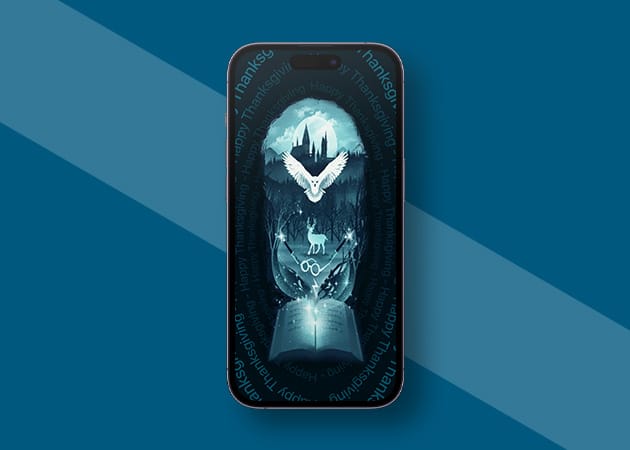 8. Fall season Thanksgiving aesthetic wallpaper
Embrace the aesthetic beauty of rich, warm hues and delicate autumn leaves, curating a visually pleasing and calming atmosphere on your iPhone. Tap the download button to enchant your iPhone screen.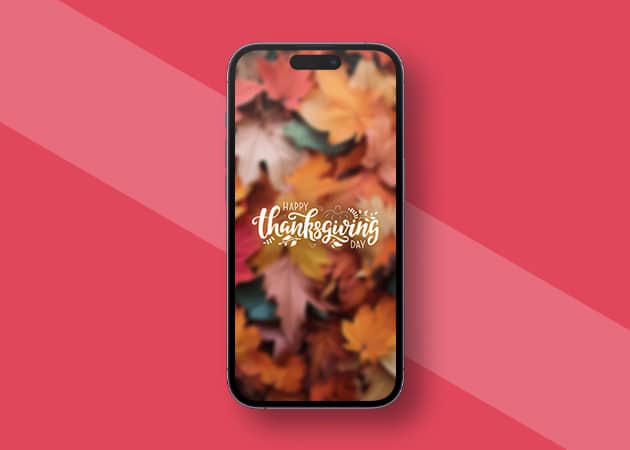 9. Classic American Thanksgiving dinner iPhone wallpaper
Here's a glimpse of a traditional Thanksgiving table set with delicious Apple Pie. Mouthwatering right? Evoke a sense of togetherness and gratitude by downloading this wallpaper.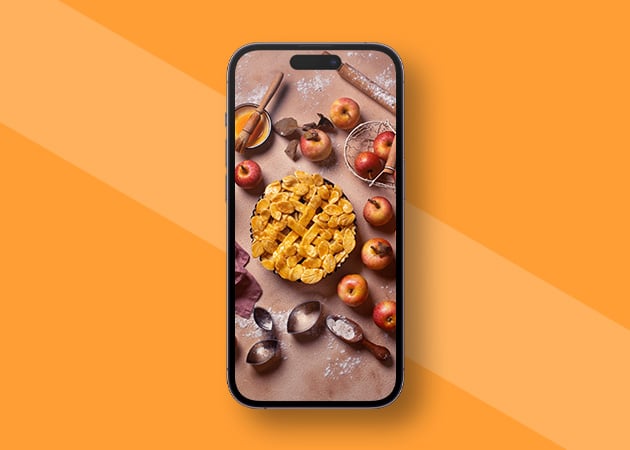 10. Snoopy iPhone Thanksgiving wallpaper free download
Join Snoopy and his friend in the Thanksgiving festivities with this free wallpaper. Tap the download button to add a playful and heartwarming touch to your iPhone screen.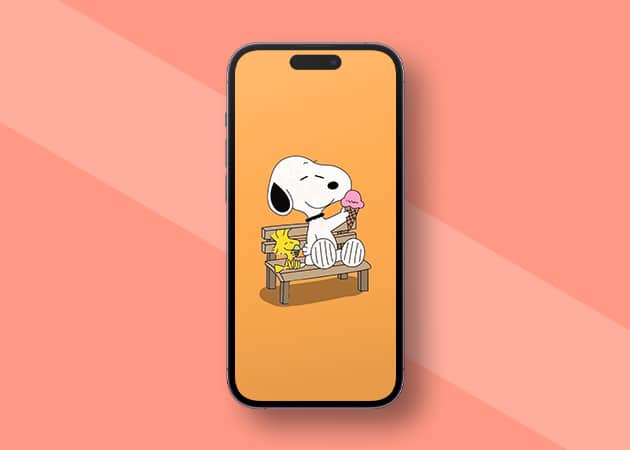 Happy Thanksgiving!
As you navigate through the digital landscape of your iPhone, let the Thanksgiving spirit accompany you with every swipe and tap. These wallpapers not only add a festive touch to your device but also serve as a daily reminder of the blessings that surround you. So, as you gather with loved ones and indulge in the season's delights, carry a piece of Thanksgiving with you wherever you go.
Thank you for reading. Please take a moment to share your favorite design in the comment section below.
Read more:
Readers like you help support iGeeksBlog. When you make a purchase using links on our site, we may earn an affiliate commission. Read Disclaimer.