Demon Slayer, aka Kimetsu no Yaiba, is a touching, gruesome, and action-packed Japanese manga series with many fans across the globe. And if you're one of them, here's a special series with some slaying Demon Slayer iPhone wallpapers.
Notably, we have hand-picked wallpapers for season 1 only. If you liked them and want us to cover the movie, season 2, or some more season 1 backgrounds, let us know in the comment section below. For now, enjoy Demon Slayer wallpapers and click download to grab the ones you like.
1. Tanjiro and Nezuko iPhone wallpaper
What better way to start the Demon Slayer wallpaper series than the brother-sister duo. This bond forms the crux of this series and shows that we can slay our demons as long as we have our loved ones around.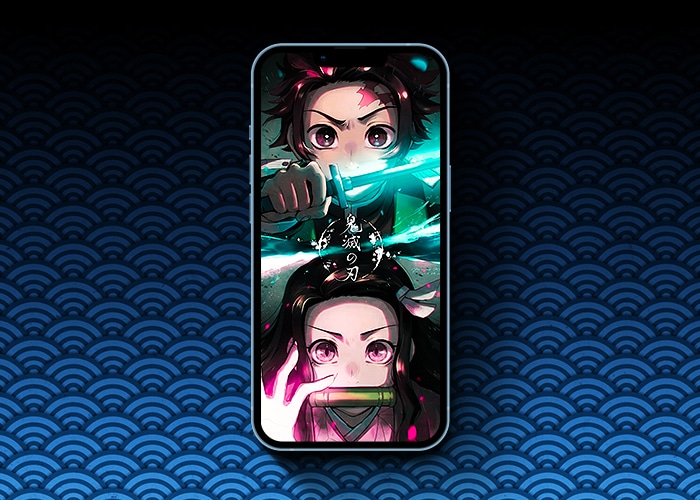 2. Sabito Demon Slayer mask wallpaper
Sabito's fox face mask is amongst the most popular masks of the Demon Slayer community. And rightly so, while the foxy features ooze a certain innocence, the scar brings out the scary side. Plus, it makes for a great wallpaper, so enjoy!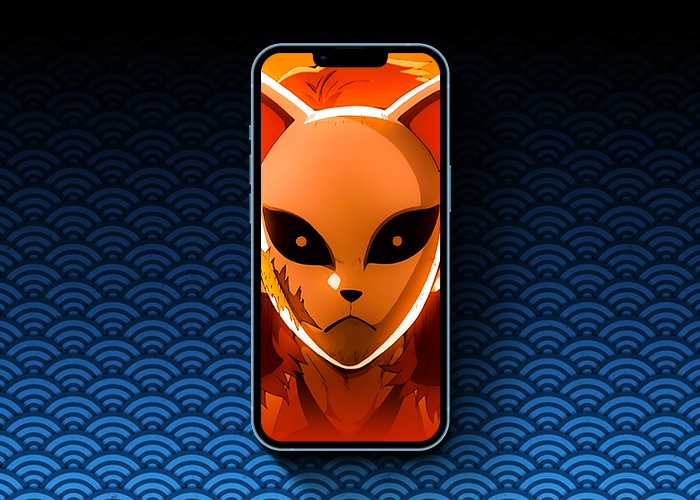 3. Tanjiro in action
Tanjiro has extraordinary abilities from his heightened sense of smell, immense willpower, and great intellect. And how can we forget his incredible lighting fast swordsmanship?
And while we can't capture all this power in one static wallpaper, here's one that aesthetically displays Tanjiro's strength.
4. Muzan Kibutsuji wallpaper iPhone
"A story is only as good as its villain" – Luke Taylor and would Demon Slayer be any good without the demon king, Muzan Kibutsuji, his swagger, exceptional intelligence, and of course his cold and ruthless heart?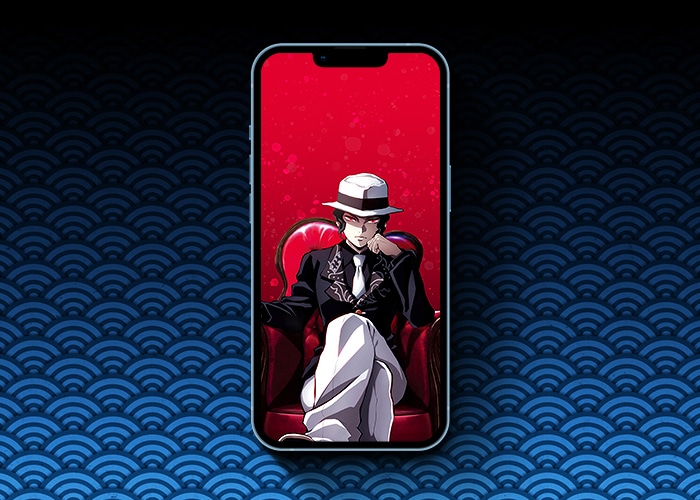 5. Tanjiro's scar iPhone wallpaper
Which scar do you love better? The graze-like scar he sported from a young age or the flame-like pattern he got as his Demon Slayer mark?
Well, whatever your choice, I have got wallpapers for both options, starting with the first one.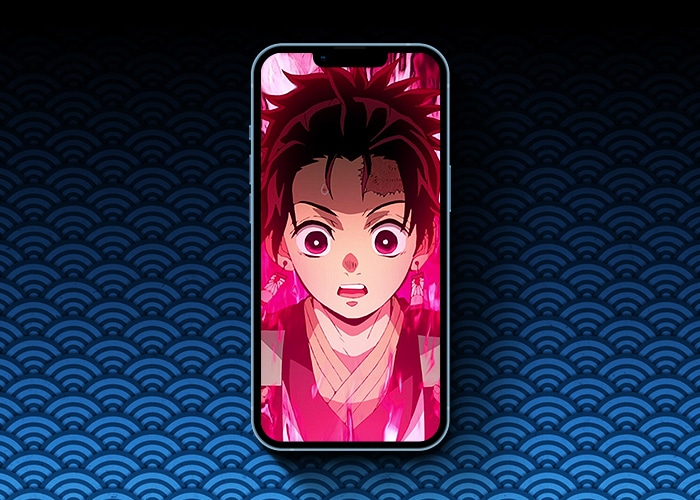 6. Tanjiro's Demon Slayer mark wallpaper
Maybe I read too much into it (you can call me out in the comments for it), but I think the change in the scar's shape marks Tanjiro's departure from his child-self to his demon-fighting adult life.
7. Nezuko iPhone wallpaper
One of my favorite dialogues from the series comes from Nezuko, "Things don't go exactly the way we want them to. We're only human." As someone who tends to say sorry a lot, I relate to Nezuko and Tanjiro's dream conversation.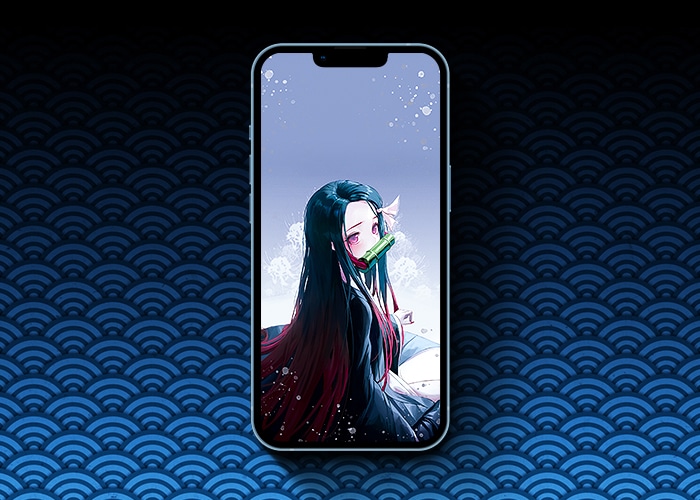 8. Giyu Tomioka aesthetic wallpaper
The calm before the storm, literally… Ever held your breath anticipating which form Giyu will use? Would it be the first, sixth, or the deadly eleventh? Share your guess in the comment section below.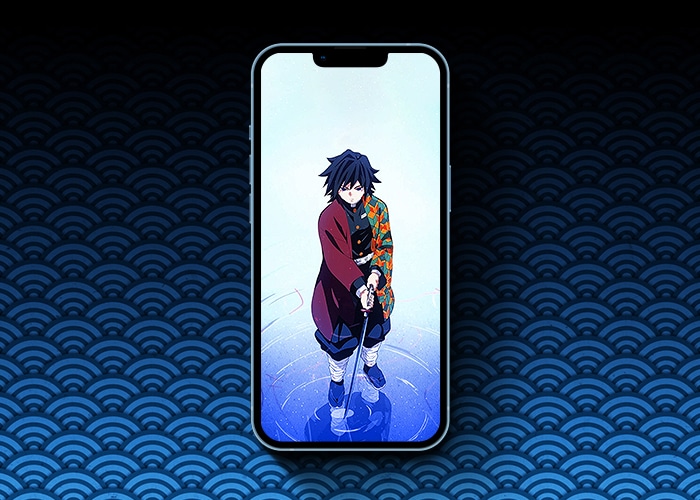 9. Demon Slayer wallpaper Zenitsu and Nezuko
Zenitsu fell in love with Nezuko at first sight, while she views him as a 'weird dandelion.' If you love their cute-little chemistry, you will surely enjoy this wallpaper.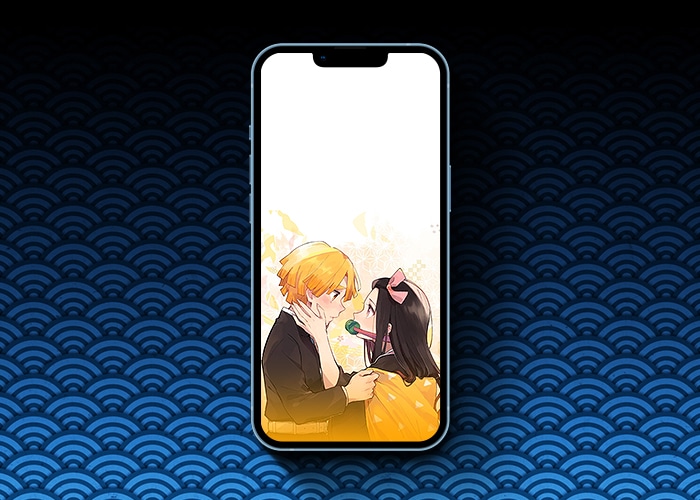 10. Demon Slayer background for iPhone
A special wallpaper to remember the Final Selection moment. I really loved how Tanjiro's appearance was changed during the battle to match Sakonji's outfit, including the sideways hand-carved fox mask.
Note: The wallpaper images are sourced from Wallpapersden.
That's all for now!
Hey fellow slayers, remember to comment and let us know if you want more Demon Slayer wallpapers. You can also make special requests; we'll love to help you get your dream wallpapers.
For now, here are some more wallpapers you might enjoy: