Batman was created in 1939, and since then, we've been introduced to many characters, comic series, movies, TV shows, and whatnot. If you enjoy this dark, mystic, and chaotic world, and want to bring it to your iPhone screen, here are some amazing Batman wallpapers.
And whether you joined the fandom at the very start or just started exploring it, we have something for you, from retro icons to the newest Robert Pattinsons' The Batman poster. Enjoy!
Note: We have sourced these wallpapers from Movie Mania, Wallpapers Den, Wallpapers Home, and Boss Logic. All images, characters, etc., are the copyright of © DC Comics Warner Communications LLC.
1. Aesthetic dark Batman Wallpaper
A part of the Batman series appeal is its dark and deranged theme, plot lines, characters, and more. And what better way to honor this legacy than this unapologetically dark wallpaper.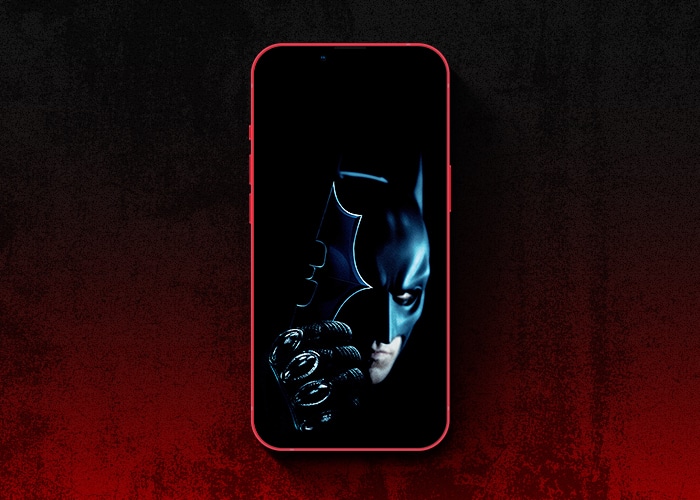 2. Dramatic Batman iPhone wallpaper
"I wear a mask. And that mask, it's not to hide who I am, but to create what I am." – Batman, 'Batman Comics.' Tell me anyone who is more dramatic than Batman; waiting for your replies in the comment section.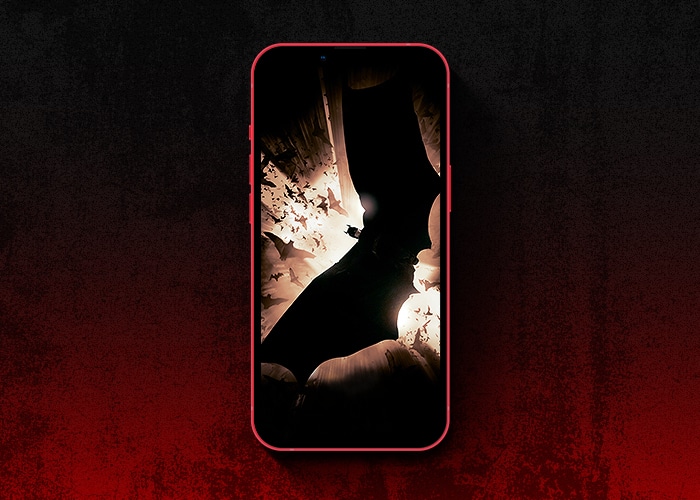 3. Batman and the Joker wallpaper
While the Joker deserves his own wallpaper post, and we've been there and done that, we couldn't resist a psychedelic Batman and Joker amalgamation. Hope you enjoy it.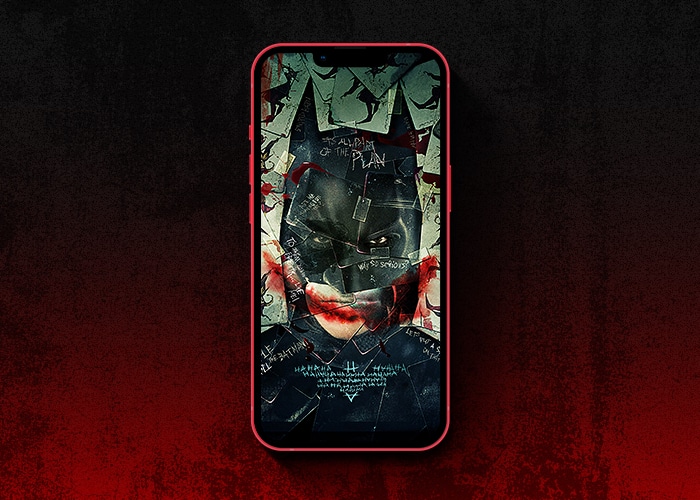 4. The Batman wallpaper for iPhone
Loved the poster of Robert Pattinsons' The Batman? Well, then here's a specially rendered wallpaper version that you'll surely love as well.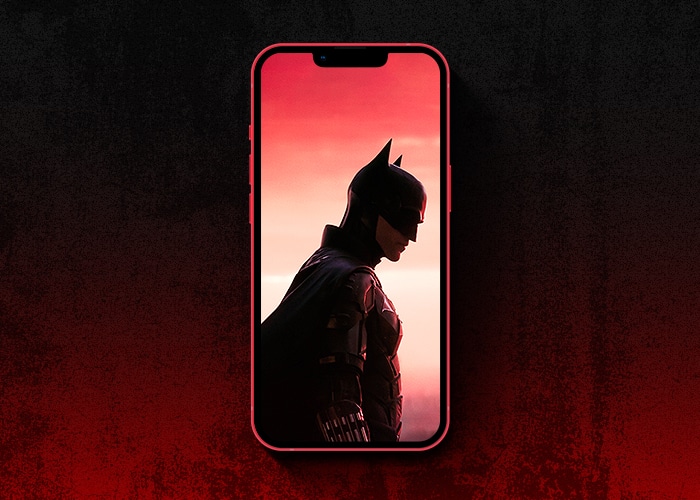 5. Batman silhouette graphic wallpaper
The vision of Batman looking over Gotham city is pretty special for every fan. And if it is ingrained in your heart and mind, here's the perfect wallpaper for you.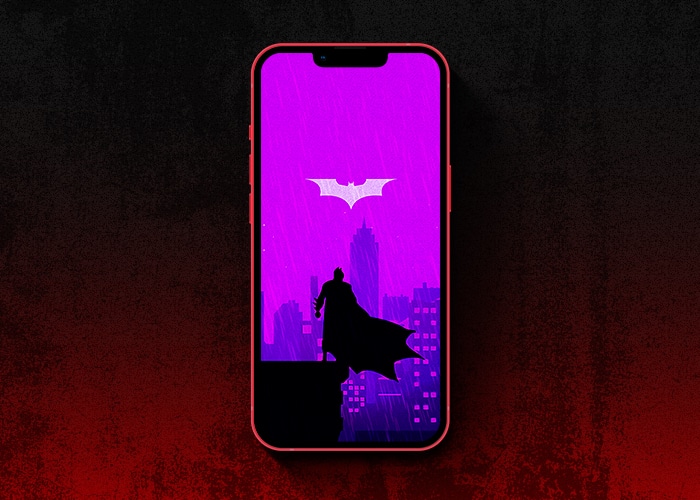 6. Batman and Catwoman iPhone wallpaper
Frenemies, lovers, or vigilante partners? Whatever be their relationship status, we'll always love their red hot on-again, off-again chemistry, just like this wallpaper.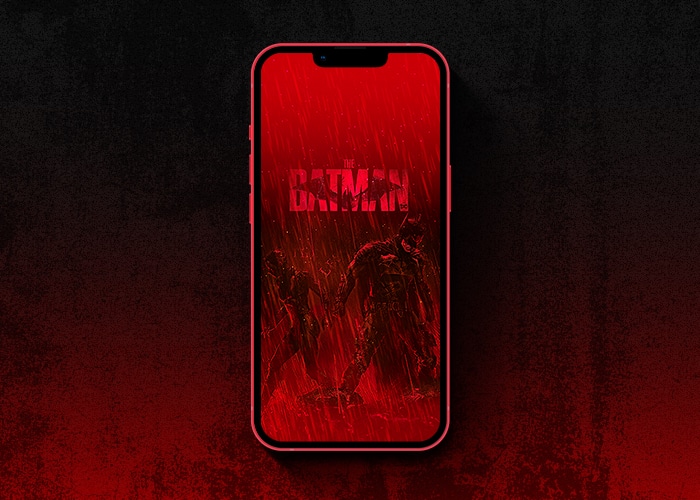 7. Minimal Batman logo wallpaper
Want to pledge your support to the vigilante but not crowd your iPhone screen. Grab this minimal wallpaper, and who knows; the Bat-Signal can help you meet more fans.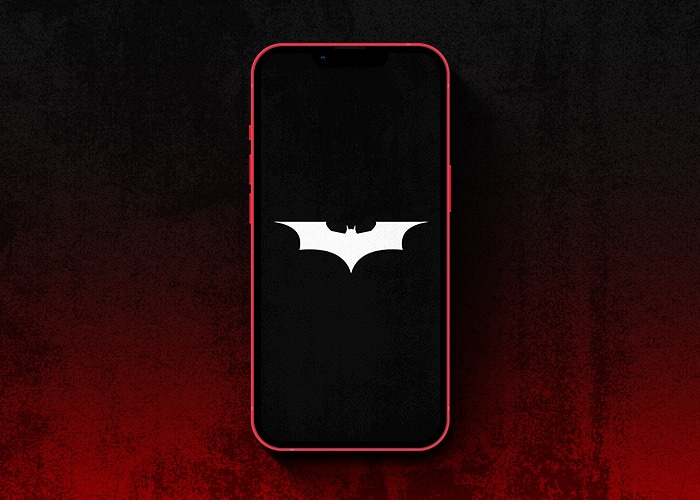 8. The one with the Batmobile wallpaper
Once you get hooked to Batman, you'll have a lot to love, but for most newbies, it is the Batmobile that sucks them into this crazy universe. And if this vehicle holds a special place in your heart as well, here's a heart-touching wallpaper.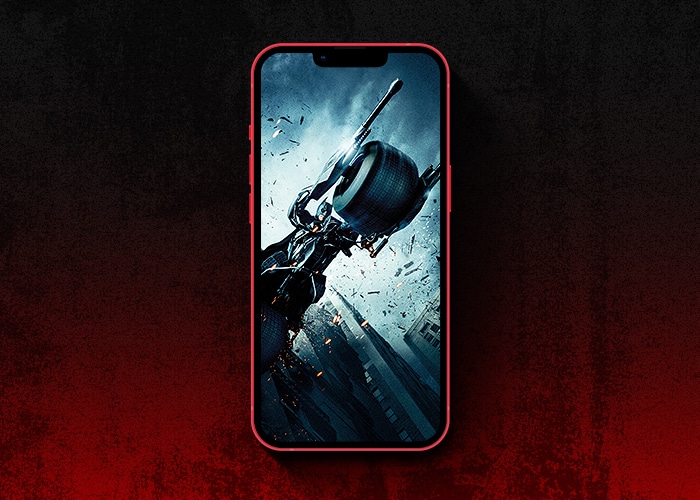 9. Retro Batman logo wallpaper
Calling all true Batman comic fans… If you can recognize where this logo is from, meet us in the comment section below.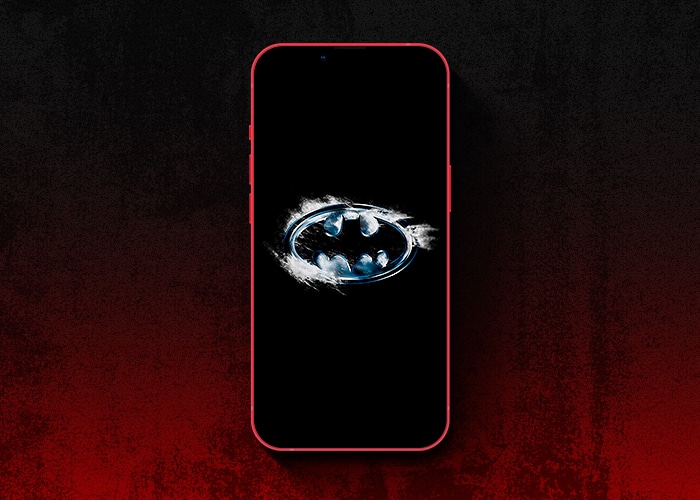 10. Batman Arkham city wallpaper
Still hungover the 2011 Arkham City Batman game? No problem, this wallpaper will cure all your headaches and heartaches (hopefully).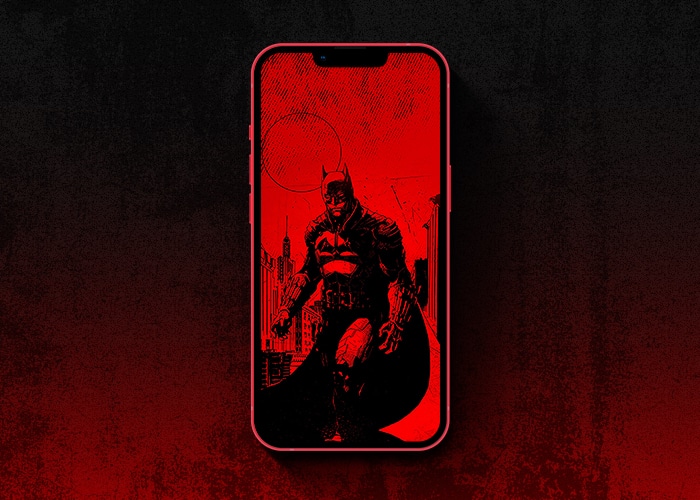 11. The Dark Knight wallpaper
I saw this poster; it has held a very special place in my heart. From the destructed Gotham to the Bat-Signal hint, the underlying messaging is just awe-striking. And thankfully, it makes for an amazing iPhone wallpaper as well. Enjoy!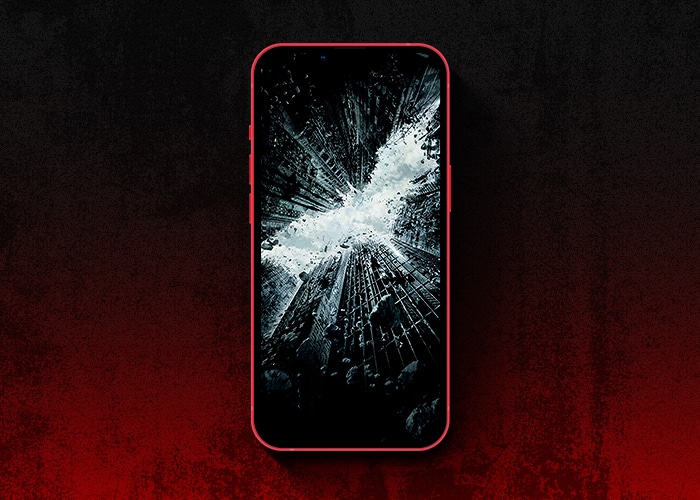 12. The Batman and his Batmobile
They say you can judge a man by the car he drives. So, what does the Batmobile say about Batman?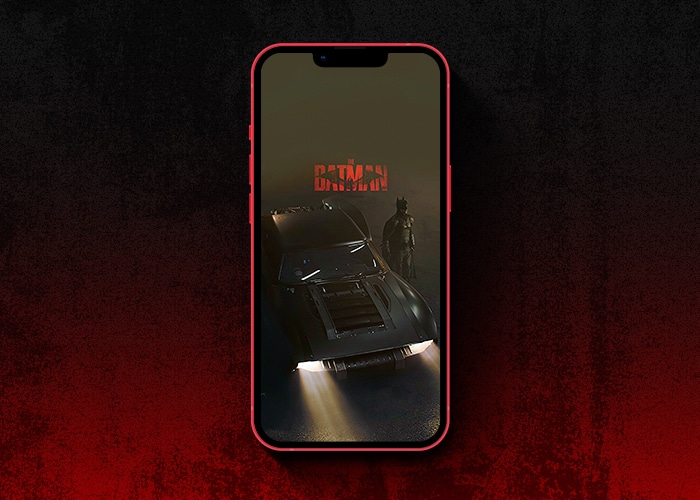 13. Batman vs. Superman movie wallpaper
Can a post about Batman wallpapers ever be complete without referring to this epic movie? And while we're at it, let me quote one of my favorite dialogues from the movie.
"Do you know the oldest lie In America, Senator? It's that power can be innocent." – Lex Luthor.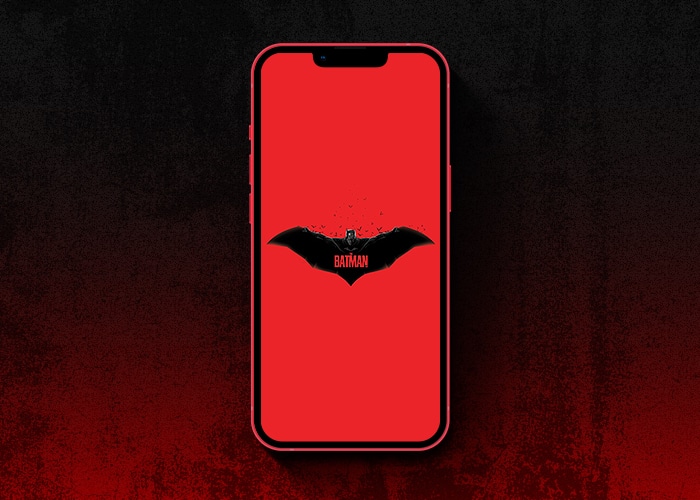 14. The Gotham city wallpaper for iPhone
Why so serious? and why so dark? Gotham city is a chaotic and dark place but look at the bright side. We get to lose ourselves in their chaos and forget ours.
So, here's a beautiful and bright batman wallpaper for a change to dispel all darkness.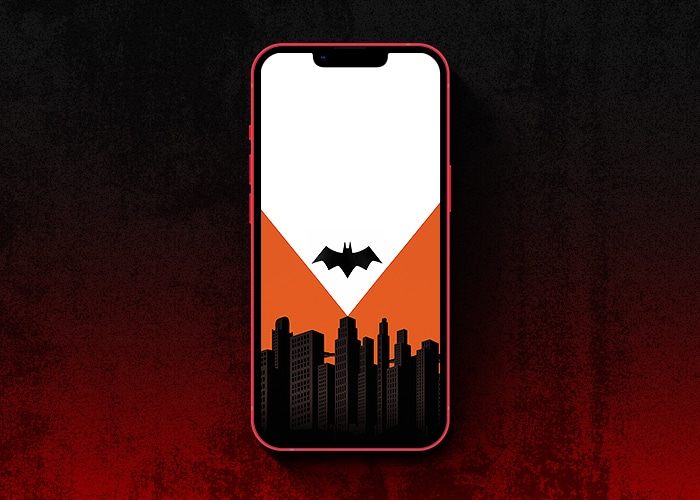 15. Robert Pattinson Batman wallpaper
No matter who's your favorite Batman, you can't deny that Rob looks quite great in that suit. And here's a wallpaper to prove to you that.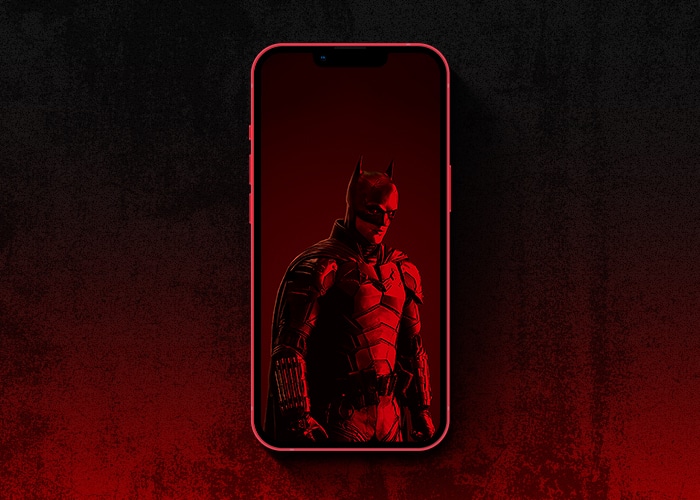 Signing off
In the wise words of Batman from Batman: Absolution – "No miracles. No mercy. No redemption. No heaven. No hell. No Higher Power. Just life, just…us."
And just some Batman fans enjoying some amazing Batman wallpapers. Hope you loved them as much as we did.
For more amazing wallpapers, check out these articles:
Readers like you help support iGeeksBlog. When you make a purchase using links on our site, we may earn an affiliate commission. Read Disclaimer.