The biggest sporting extravaganza on the planet is underway in Qatar, and there's barely anyone who isn't gripped by football fever (soccer, as Americans like to call it🤪)! The hosts have pulled out all stops to make the event a memorable one, and we're not far behind.

While we can't offer you tickets to witness the stars in action, we can surely help you land them on your iPhone. Here are some of the best FIFA World Cup 2022 iPhone wallpapers you must download!
1. FIFA World Cup Qatar 2022 – Offical logo wallpaper
To kick off proceedings, you should check out this purposeful official emblem. The image horizontally represents the digit 8, which is the number of host stadiums, and vertically represents the infinity symbol. Cool, isn't it?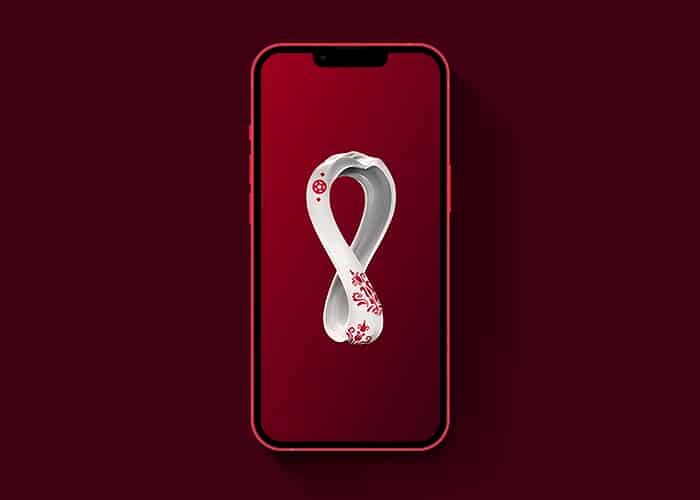 2. FIFA World Cup trophy HD wallpaper
Made of 18-karat gold, the FIFA World Cup trophy depicts two hands holding the Earth. If you are an ardent fan of the Beautiful Game, how can you not exhibit this image as your iPhone wallpaper?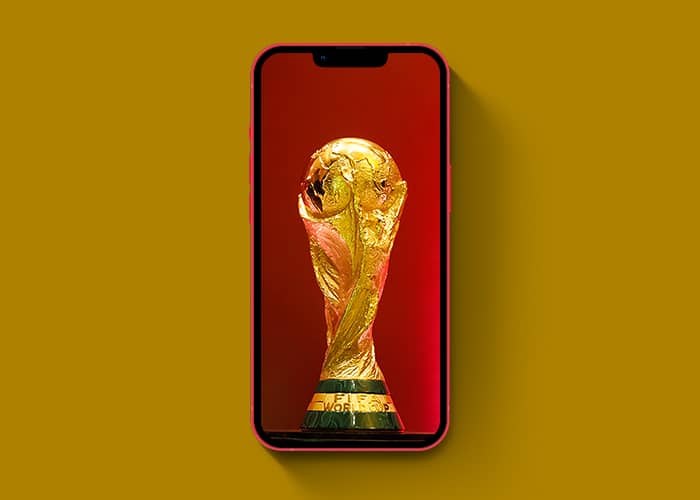 3. Kylian Mbappe wallpaper
Defending champions France dealt many injury blows just days before the start of the tournament. So, the onus is on their star player Kylian Mbappe to go all guns blazing and help Les Blues retain the title. But all we want you to do is download and retain this wallpaper for your iPhone!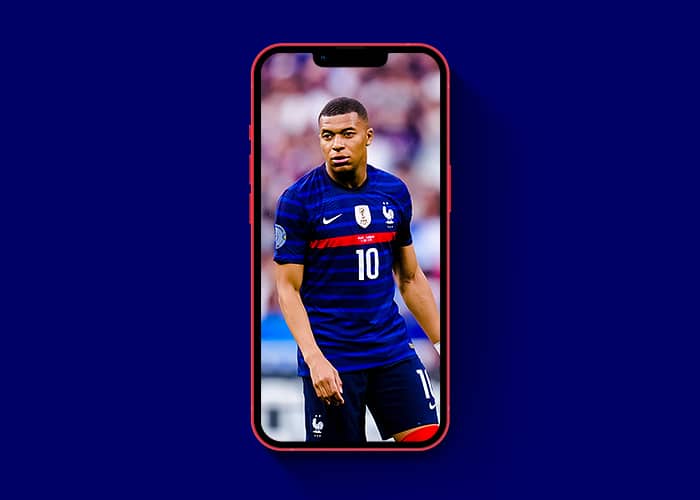 4. Cristiano Ronaldo 4K wallpaper
The man needs no introduction. Recently, CR7 became the first human to have 500 million followers on Instagram. As he heads to his final World Cup, celebrate his record-setting Portugal career with this wallpaper.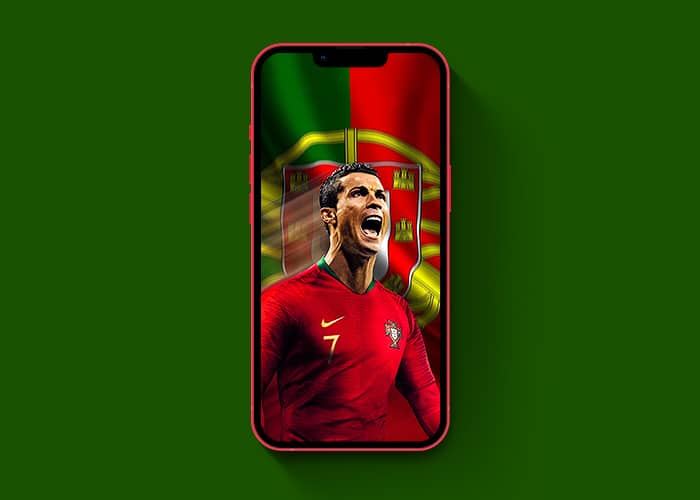 5. Lionel Messi Argentina wallpaper
So close, yet so far! That's how one can describe the World Cup career of the greatest showman of football. It's never easy to shoulder the hopes of a football-crazy nation, but you can easily download this Leo Messi wallpaper and place it on your Lock/Home screen.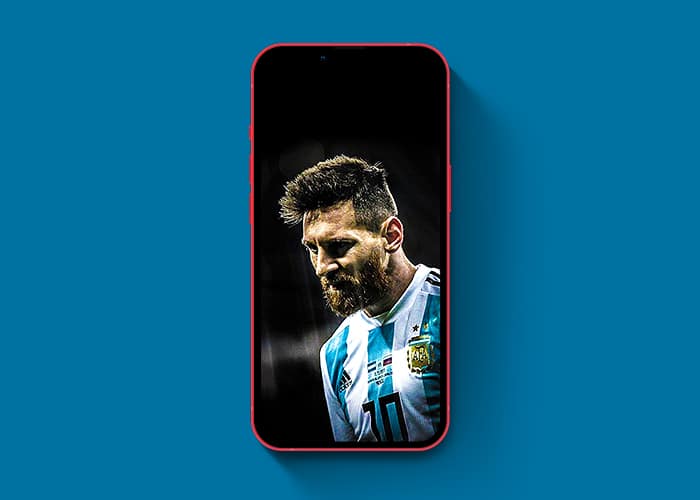 6. Harry Kane wallpaper
Is it finally coming home? Well, England does have a strong squad, but they need their captain Harry Kane in top form. In the meantime, you can sport this wallpaper on top of your screen.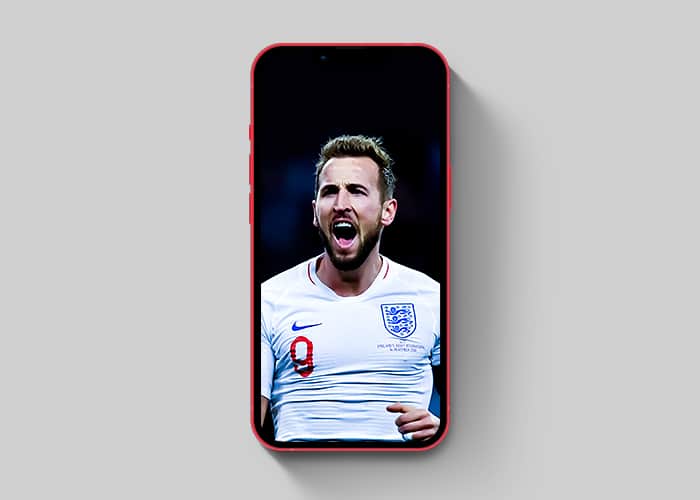 7. Neymar Jr HD wallpaper
Like most Brazilian legends, Neymar has enjoyed the Joga Bonito style of play and is arguably the most entertaining player of the modern era. Care to entertain this guy on your screen? Download the wallpaper now!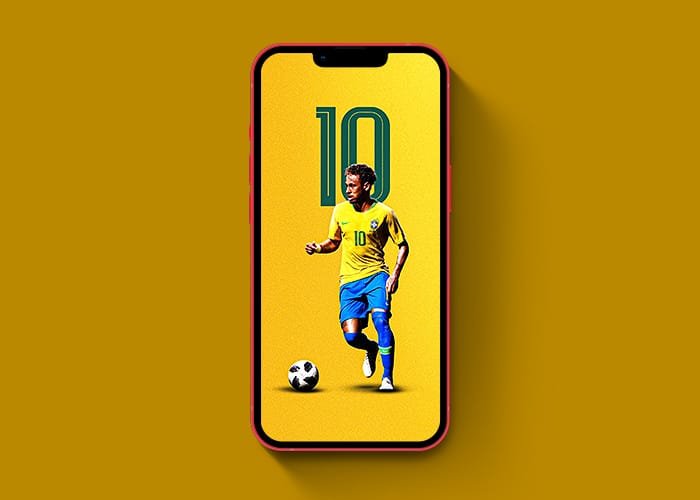 8. Netherlands football team HD wallpaper
The Netherlands has always been a well-knit team, and we have rolled back the time to include some of their iconic players in one frame. If you are a religious fan of the Oranje, you can't turn away from this wallpaper!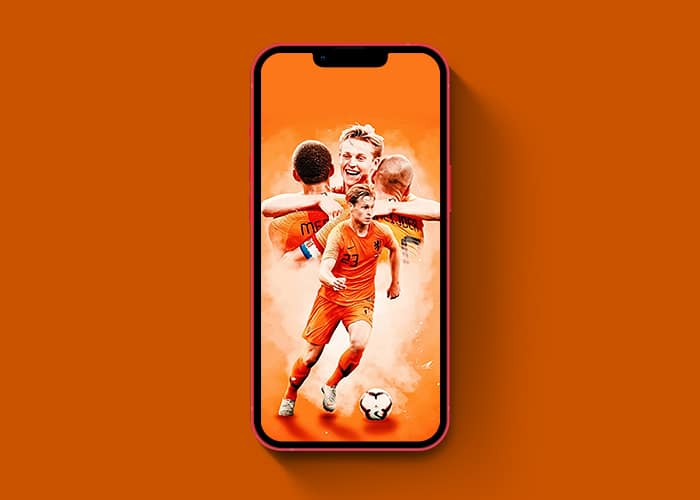 9. Pedri wallpaper for iPhone
The Golden Boy of Spanish football is heading to his first World Cup. The nimble-footed playmaker is key to unlocking defenses, and this wallpaper should become the view you get before unlocking your Lock Screen!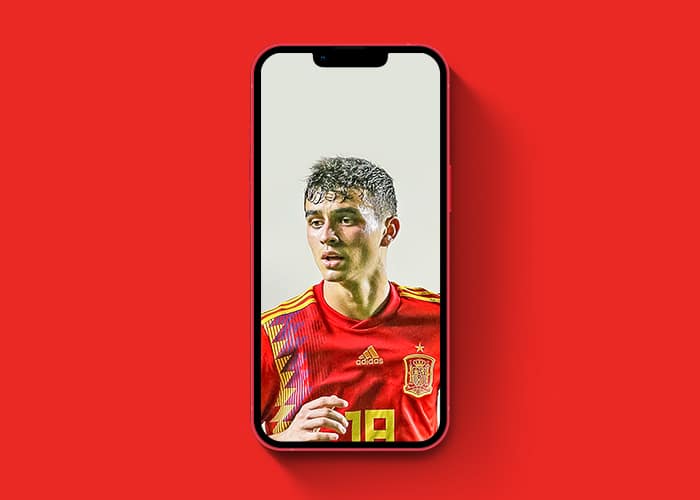 10. Christian Pulisic wallpaper
How could we leave America's star boy behind? Use this wallpaper for your iPhone and get behind the USMNT!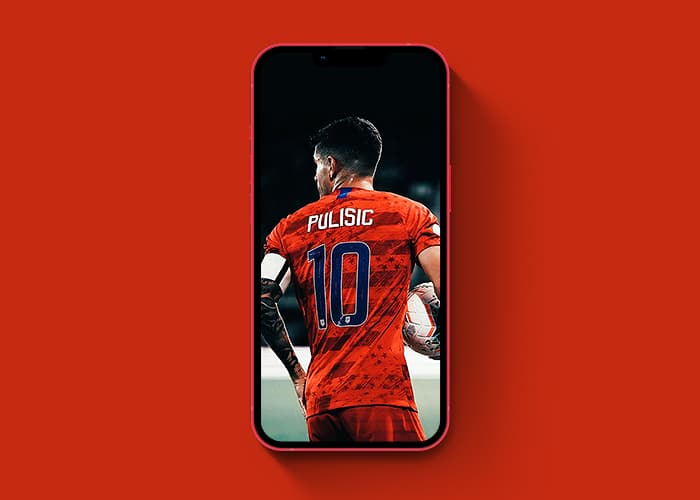 11. Manuel Neuer wallpaper for iPhone
The German wall has tasted World Cup glory before, but can history be repeated? Only time will tell. But what we can surely tell is that this wallpaper will look amazing on your iPhone screen!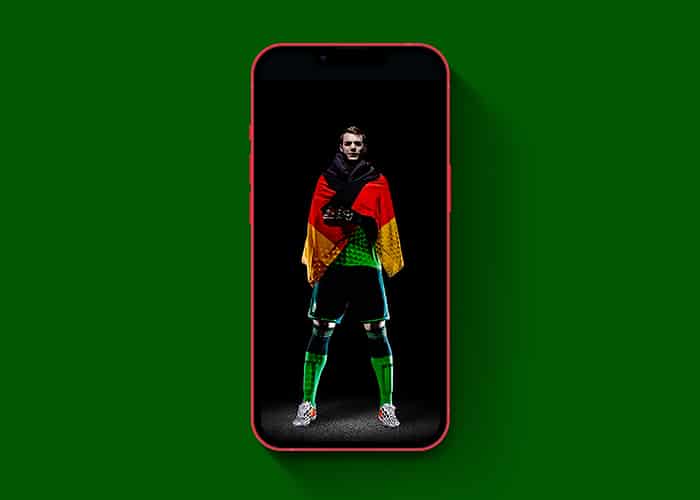 12. Croatia Luka Modric wallpaper
In 2018, Croatia embodied the true spirit of the World Cup and stormed its way into the final. It was an epic, motivating journey! As Luka Modric sets out on his final quest for ultimate glory, show your support for the former Ballon D'or winner with this wallpaper.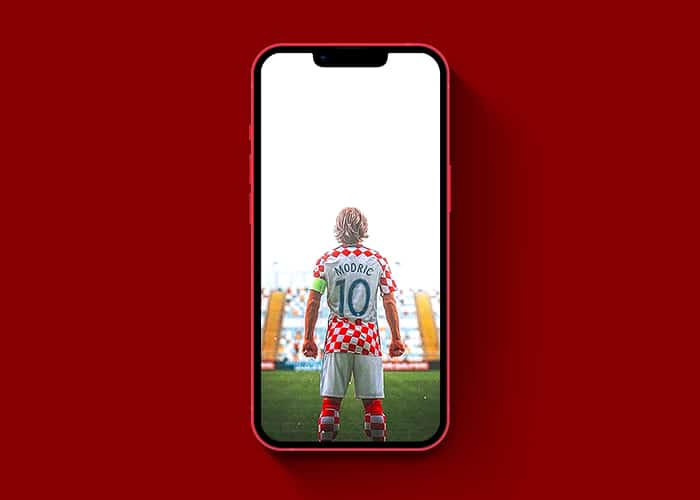 13. Kevin De Bruyne Belgium wallpaper
The centerpiece of Belgium's golden generation! With the ball at his feet, Kevin De Bruyne always seems to have the opposition on a string. Spread some of KDB's magic on your iPhone with this celebratory wallpaper.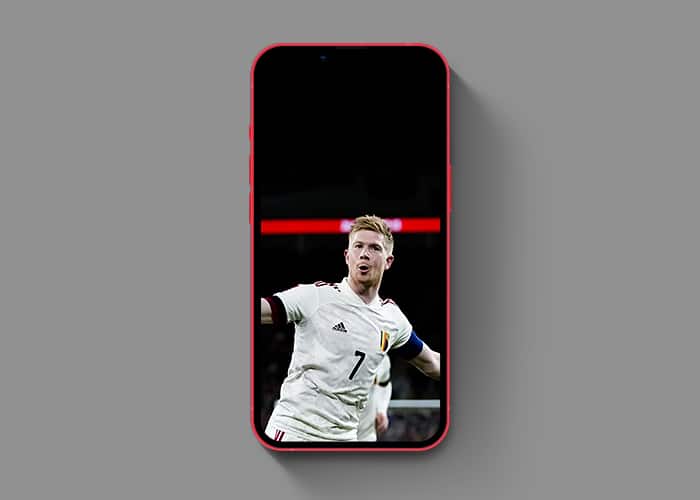 14. Luis Suarez wallpaper
Whether it is his antics or game, Luis Suarez always manages to steal the limelight with Uruguay. And by tempting you with this iPhone wallpaper, we're trying to steal some of your display's limelight. 😜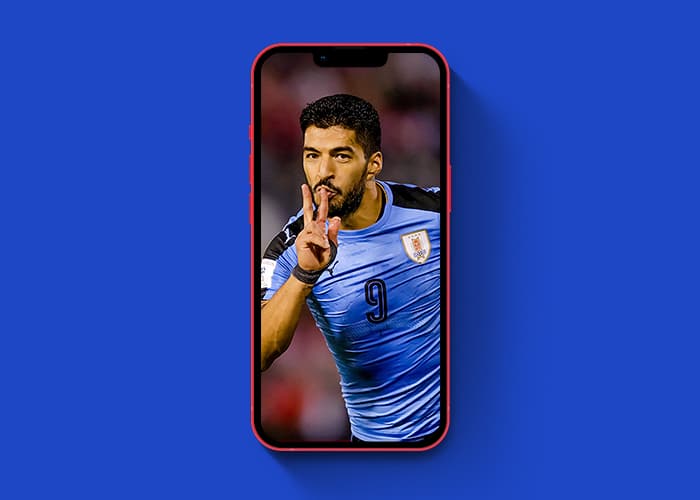 15. Robert Lewandowski wallpaper
The Polish captain is undoubtedly the most in-form striker heading into the marquee tournament. Poland will make great progress if he gathers support from the rest of his team. If you are a fan of RL9, this wallpaper is a must-have!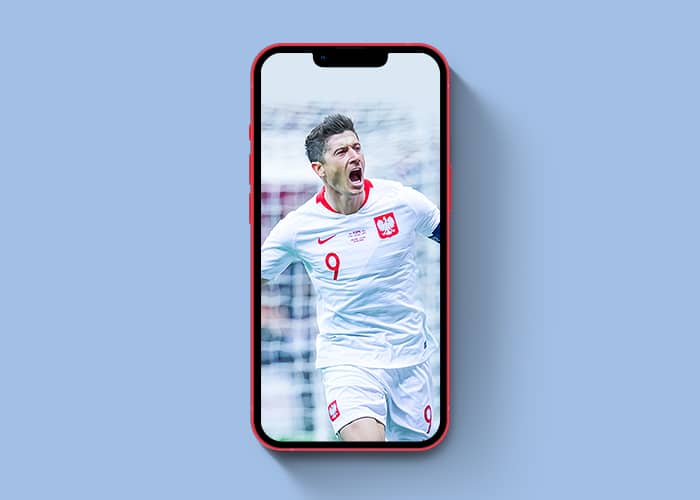 Just days before the FIFA World Cup 2022, Qatar, Louis Vuitton decided to break the internet by bringing both the GOATs in one frame. While Leo Messi and Cristiano Ronaldo draw curtains on their outstanding careers, we must enjoy the show as long as it lasts. So, don't miss out. Set this image as your wallpaper now!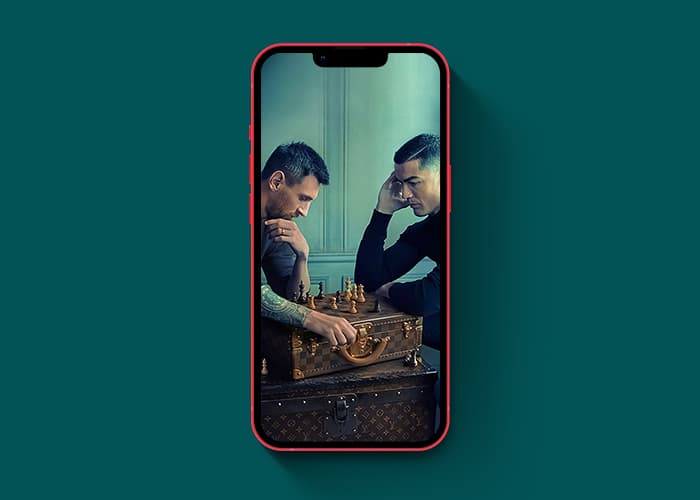 Full time!
If you enjoyed these wallpapers, you should check out some of the best football apps for iPhone. Also, don't forget to go through some of our other exclusive wallpaper collections below.
Read more:
Readers like you help support iGeeksBlog. When you make a purchase using links on our site, we may earn an affiliate commission. Read Disclaimer.