Does basketball make you go wiggle, wiggle, and all you wanna see is some dribble, dribble? Then we have just the wallpapers that'll make you jiggle, jiggle for. Grab these amazing basketball wallpapers for your iPhone now (just tap download).
1. Cool basketball wallpaper for iPhone
For some, basketball is just a game; for others, basketball is a way of life. And for the latter category, basketball never stops. In fact, the game will never stop.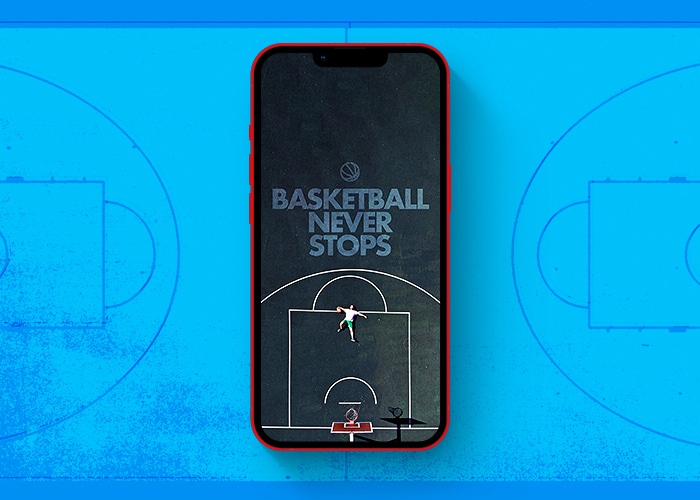 2. Nike basketball court wallpaper iPhone
Nike's connection with basketball was cemented in the June of 1984 when they signed a five-year incentive-laden deal with Michael Jordan. And as Jordan became basketball's biggest star, Nike became the go-to sneaker for most NBA players.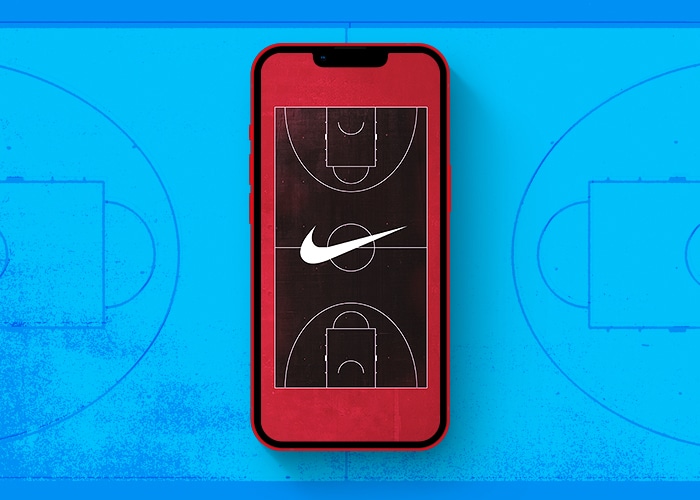 3. Michael Jordan Basketball wallpaper
Is there a basketball fan who doesn't love or appreciate this guy? I don't think so. So, here's a wallpaper to celebrate the OG G.O.A.T.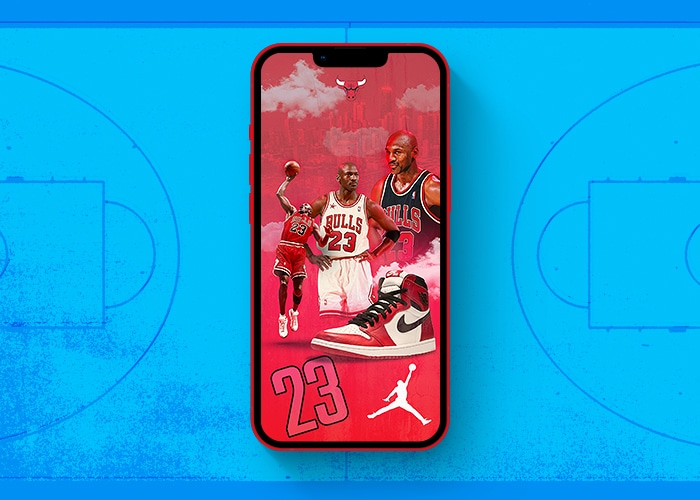 4. Mamba forever basketball iPhone wallpaper
Few can leave a legacy as rich and inspiring as Kobe Bryant. Did you know Kobe gave himself the "Black Mamba" nickname after watching Kill Bill, wherein an assassin used a black mamba to kill another character?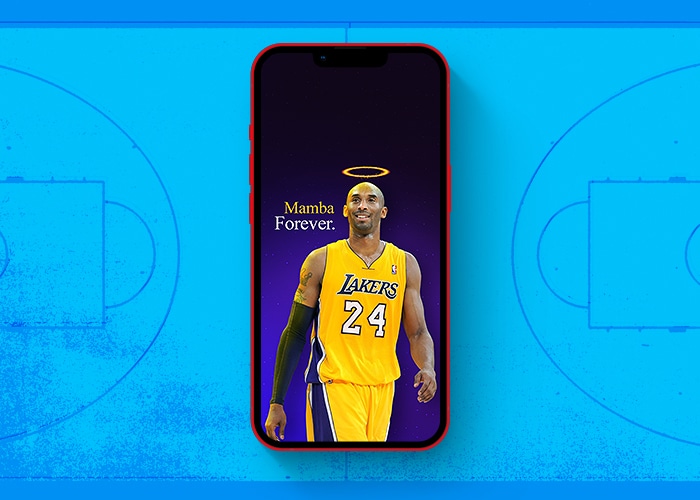 5. Stephen Curry iPhone wallpaper
Do you know who Stephen Curry's best friend is? His mouth guard 😜. While the joke might be bad, a fact is a fact.
As per a Wall Street Journal, Steph shoots better free throws when chewing his mouthguard. 92% of his free throw attempts were successful when chewing on the mouthguard. While his success rate was down to 89% when he isn't.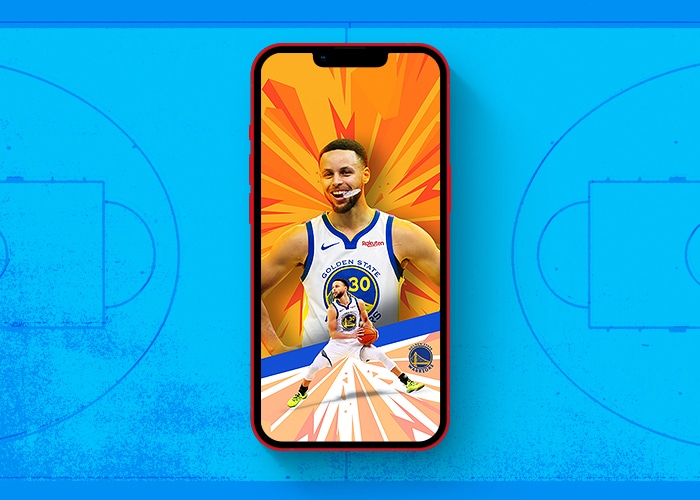 6. Devin Booker basketball wallpaper
Devin became the sixth player in NBA history to score 70 points in 2017. And ever since then, he has been a rising star for the Phoenix Suns.
And while you can't spot him in court due to a hamstring injury, you can see him regularly on your iPhone screen, thanks to this wallpaper.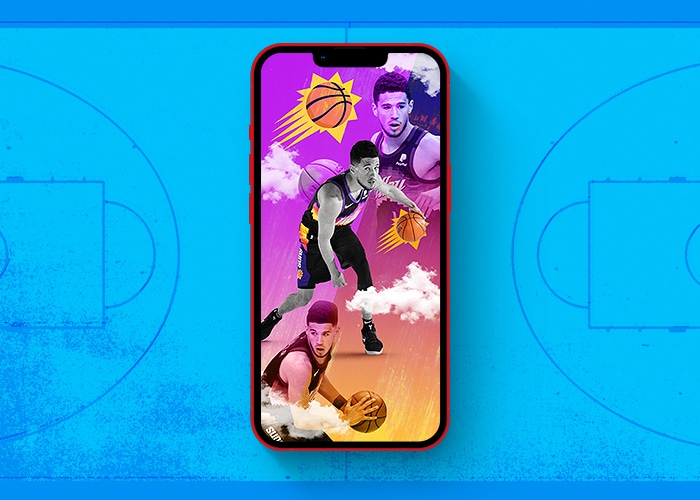 7. LeBron James iPhone wallpaper
From a street kid to an NBA superstar, LeBron James, aka King James, has had an incredibly remarkable journey. He was billed as "The Chosen One" by Sports illustrated in his junior year.
Since then, he has won the NBA championships with the Miami Heat (2012 and 2013), the Cleveland Cavaliers (2016), and the Los Angeles Lakers (2020).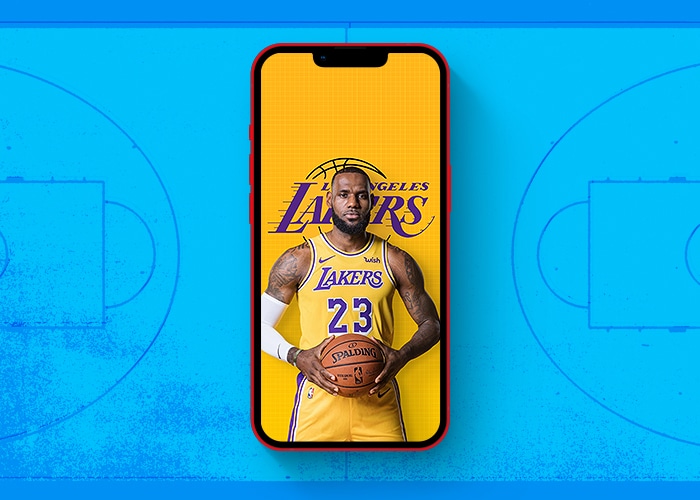 8. Kyrie Irving basketball iPhone wallpaper
Kyrie's defensive schemes on the court are unbeatable, thanks to his impossible-to-replicate handles and shot-making ability.
But do you know; that his signature line of shoes with Nike is also almost unbeatable and is one of the brand's most popular collections.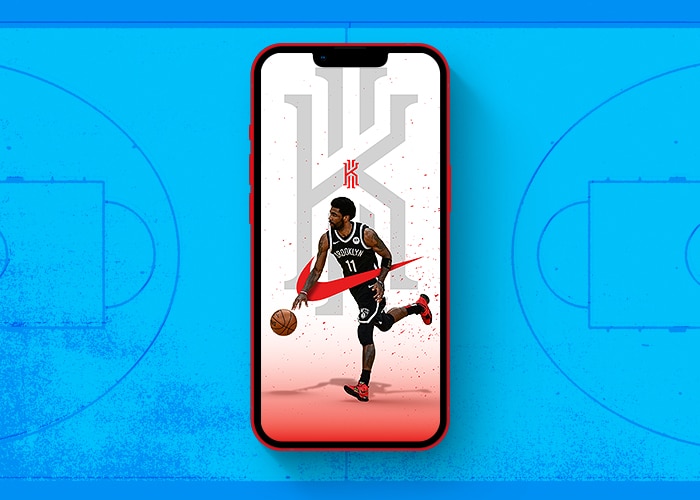 9. Giannis Antetokounmpo iPhone wallpaper
It's time to appreciate and celebrate the Greek Freak and his speed, strength, and, most importantly, his ball-handling speed.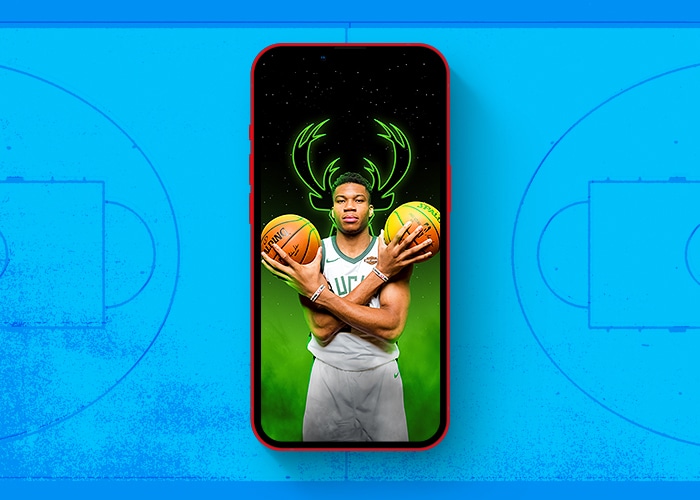 10. Kevin Durant basketball wallpaper
What better way to end this series than to feature a finisher! Kevin is amongst the most potent scorer in the NBA, thanks to his versatile skill set.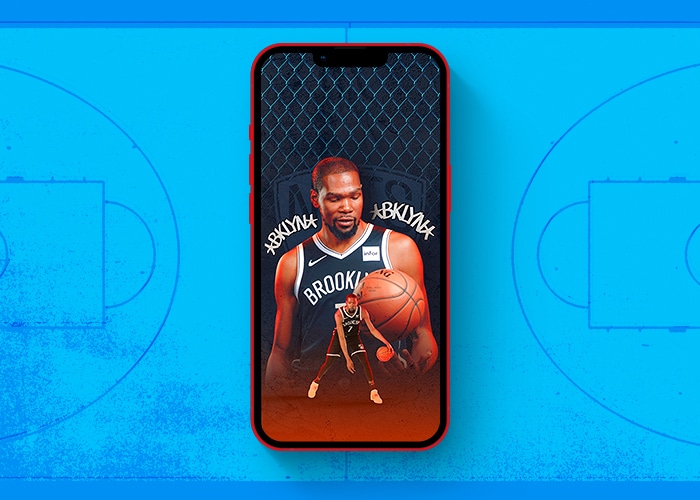 Hope you had fun going through these amazing basketball iPhone wallpaper. Who's your favorite player of all time? Share it with us in the comment section below.
Want more awesome iPhone wallpapers? Check these out:
Readers like you help support iGeeksBlog. When you make a purchase using links on our site, we may earn an affiliate commission. Read more.
A self-professed Geek who loves to explore all things Apple. I thoroughly enjoy discovering new hacks, troubleshooting issues, and finding and reviewing the best products and apps currently available. My expertise also includes curating opinionated and honest editorials. If not this, you might find me surfing the web or listening to audiobooks.