This blog is tailored toward all the BTS fans out there! If you love the Bangtan Boys, their music, and everything about them, here's an amazing way to show your love for BTS. Get one or more of these amazing BTS wallpapers and sport them on your devices.
If you didn't know, BTS is a seven-member South Korean band formed by Big Hit Entertainment. They debuted in 2015 with 'No More Dream,' and the rest is history.
How to download these BTS aesthetic wallpapers on your iPhone?
It's pretty simple, tap the download button below the wallpaper of your choice, save it on your iPhone and make it your Lock Screen or Home Screen wallpaper.
1. BTS J-Hope wallpaper for iPhone
Check out this wallpaper of J-Hope; It is heavenly. It is my favorite in the collection as it looks flattering on the Lock Screen, especially with the new iOS 16 Lock Screen depth effects.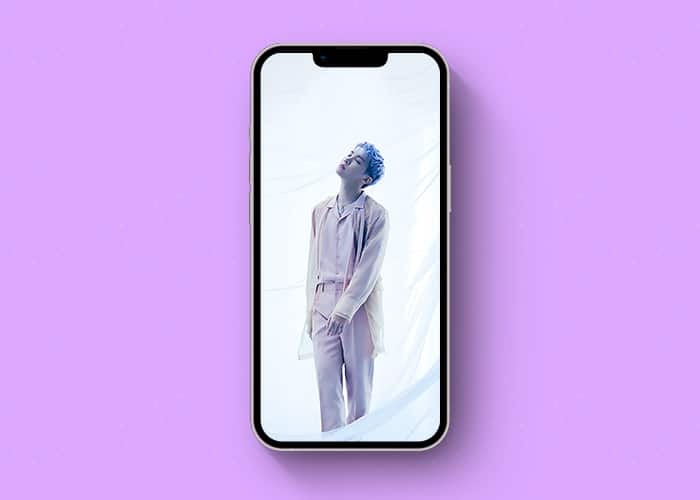 2. Cool iPhone wallpaper of Jungkook
Jungkook is earning fame globally with his latest English single with Charlie Puth, Left and Right. It has got an awesome response from both the Puthers and ARMY.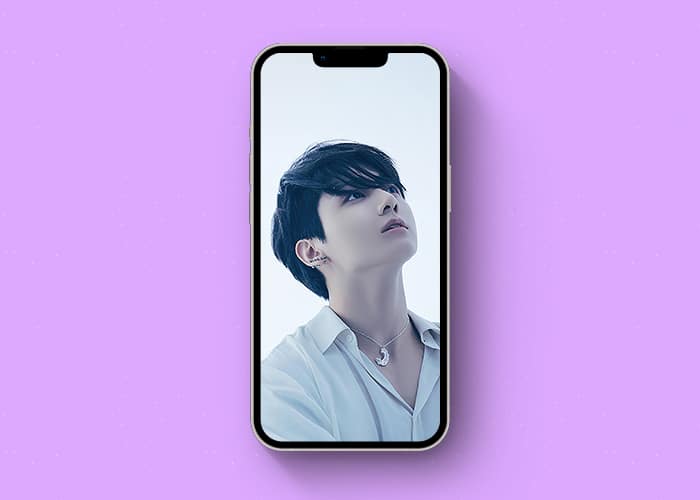 3. The BTS logo wallpaper
Did you know the BTS logo means – BTS and ARMY becoming one? Well, now you know. This one will never go out of fashion, as it rocks the classic BTS logo with pleasant purple glitters.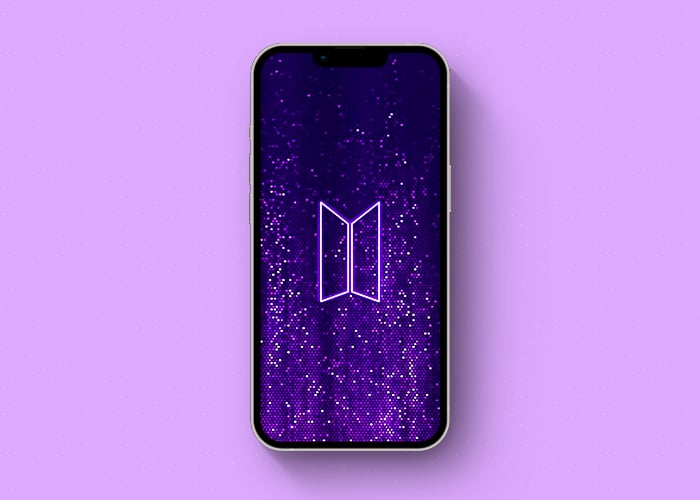 4. Team BTS wallpaper
Loved the above wallpaper and wished you had the team in it as well? We have got you. This one has all the members in it and also gives the Purple vibes! I think it would look cool on your Home Screen and Lock Screen.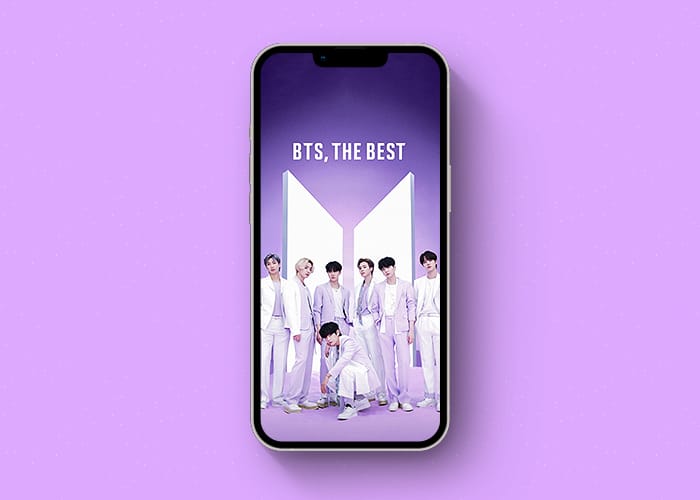 5. BTS wallpaper for iPhone Lock Screen
Another one for the team, from Jungkook to V! This might get a bit crowdy on the Home Screen, so I suggest you try it on the Lock Screen. It will look really aesthetic, trust me.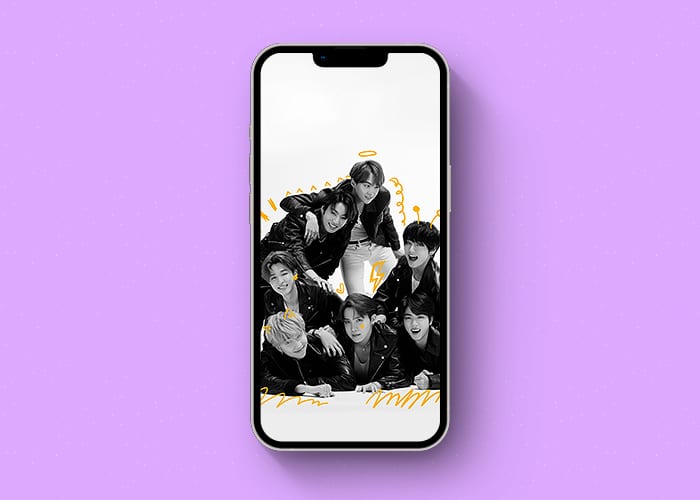 6. Wallpaper of BTS Rap Monster
And one for the Group leader, Rap Monster, aka RM. A kind and gentle soul who also acts as the group's translator. Plus, he not just raps but also loves writing down poems.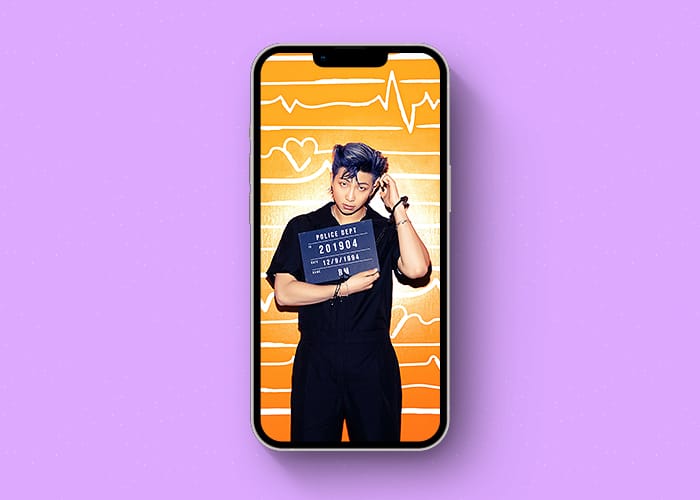 7. iPhone wallpaper of V
V is everyone's favorite; he always steals the show with his expressions and dance moves. If you're also a big-time fan of V, you must try this V-nominal wallpaper.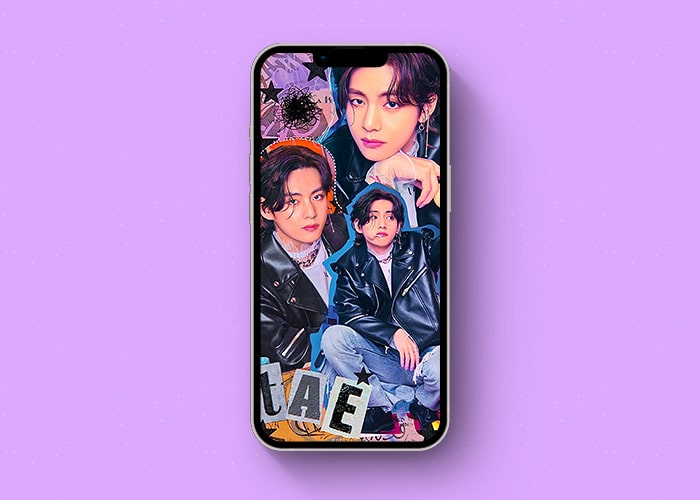 8. The Jimin wallpaper for iPhone
Jimin often wins the ARMY hearts with his adorable performance and dance steps. He also breaks into some ballet moves from time to time. So, hit the download button and show your support for Jimin!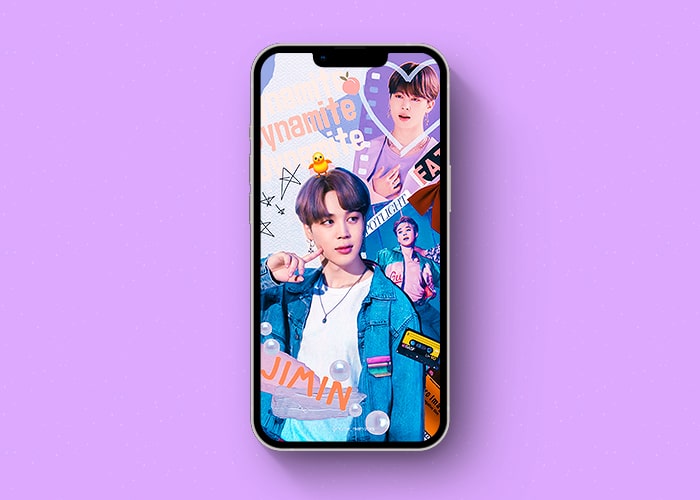 9. BTS wallpaper for Jin fans
Any Jin fans here? Kim Seok-Jin has a Taiwanese background and likes to write short stories all the time. If you count yourself as a fan of Jin, don't miss out on this one!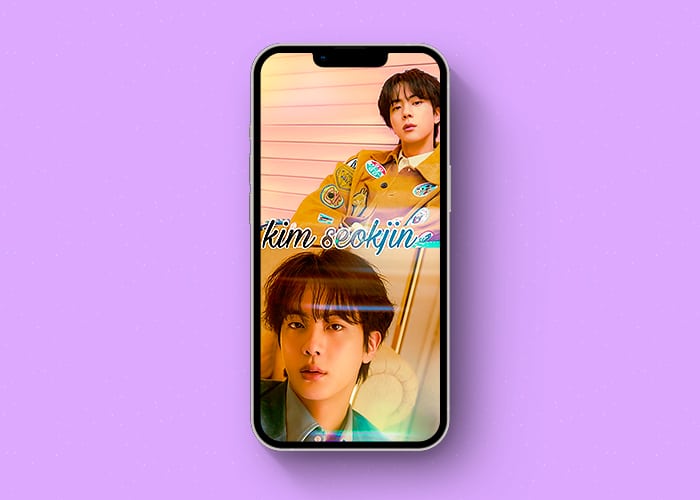 10. BTS ARMY logo wallpaper
If you're a true comrade of the BTS Army, you must know the difference between the BTS logo and the ARMY logo, the ARMY logo basically refers to the doors where ARMY meets, and both logos combined mean a shield to protect the ARMY and Bulletproof Boys.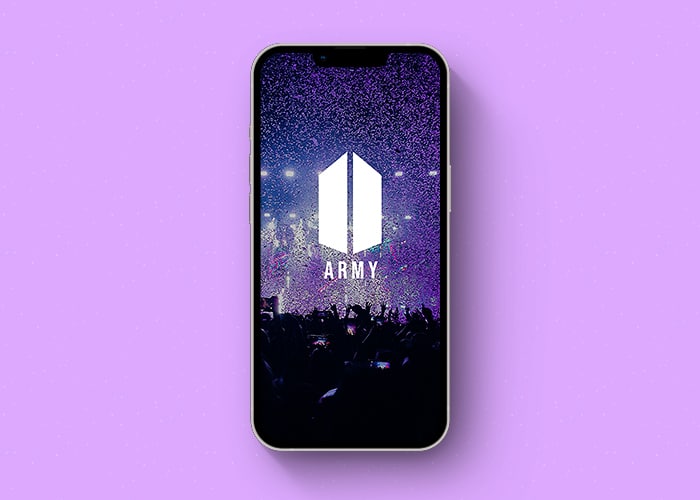 I purple you! 💜💜
The BTS albums contain songs for every mood and are suitable for almost every occasion, as does our wallpaper collection. They are minimal and will cater to all of your mood swings as they go hand in hand with both your Lock Screen and Home Screen. Comment down and let us know which of these you liked the most!
More wallpapers:
Tech Junkie and Computer Science Undergrad, who loves experimenting things and everything Apple.