Not all of us have powerful gaming PCs to play the latest games seamlessly. However, with iPhones becoming more advanced with each newer version, we now have the technology to play some of these console and PC ports on iPhones. The best part? You don't have to use an emulator as these games are tailor-made for iOS.
However, since these games were available on PC and console at premium prices, many of these are paid on the App Store too. But which iOS console games can you play that are worth your time and money? I've listed the ten best console games ported to iOS to help. Read on!
1. Dead Cells – Editor's choice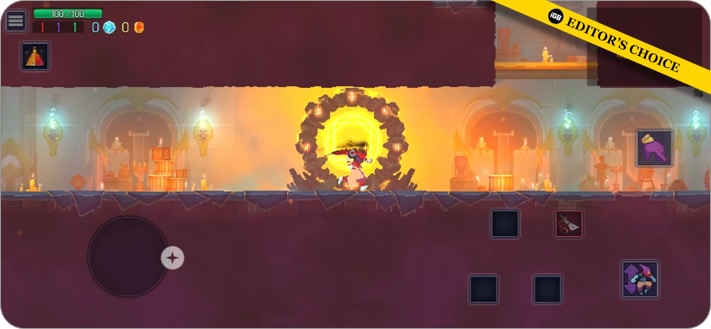 I've mentioned Dead Cells in multiple gaming lists for a reason – it's just that good! If you like hack and slash combat, roguevania gameplay, and an intriguing story, you'll love this game.
The game takes place on an island. Your character is the result of a failed alchemy experiment, and you have to find out the secrets of the island and your castle's location.
You can customize your character's looks and playing style based on your preference. Since the gameplay is demanding and difficult, you will often face death. However, with each death, the levels change. This leads to a non-linear progression and immense amounts of replayability.
You can enjoy this game even more with a controller, thanks to its frantic and unique combat system. However, it has some expensive in-app purchases.
Price: $8.99 (In-app purchases start at $3.99)
2. FTL: Faster Than Light – Best simulation game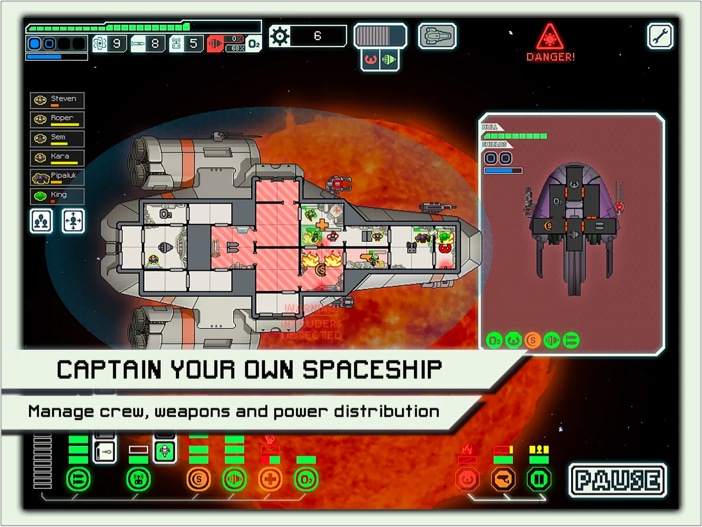 FTL: Faster Than Light isn't your typical simulation game. It combines elements of strategy as well to create an exceptional game, overlooked for years.
You're the commander of a spaceship tasked with saving the galaxy. However, it isn't as simple as it sounds. You will have to manage your resources, make tactical and diplomatic decisions, and, more importantly, survive the rigors of space travel.
As the commander, you can give orders to your crew for performing specific jobs. The in-game battles and actions are mostly text-based, giving this game a retro feel. The game levels change dynamically, so what worked for you in one particular situation may not work if you face the same scenario in a different playthrough.
Unfortunately, due to this unpredictability, you may face some random difficulty spikes. Moreover, the game is not available for iPhone; it is exclusive to iPad.
Price: $9.99
3. Star Wars: KOTOR II – Best role-playing game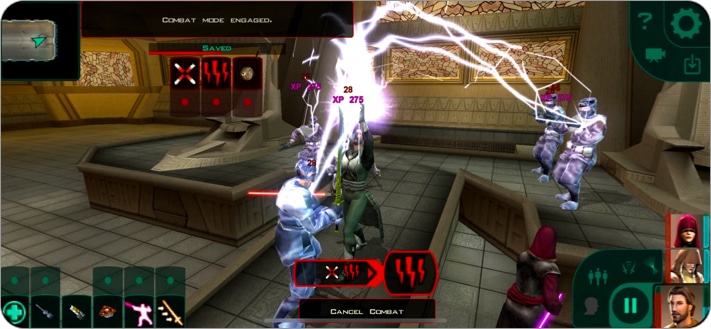 The Star Wars franchise is one of the biggest pop culture franchises in history. As such, it makes complete sense for the Stars Wars games to be worth playing.
Star Wars: Knights Of The Old Republic I and II were instantly major hits after their release on consoles. Now, we can enjoy George Lucas' breathtaking worlds on mobile. Star Wars: KOTOR II brings forth an engaging story, good combat, and some of the best role-playing elements you'll find in a mobile game.
You take control of a Jedi who's lost his connection with the Force. As you try to rekindle your powers, you will face major decisions which will change the course of the game's history. Do you want to follow in the footsteps of Yoda and take down the Sith? Or will you be the next Sith Overlord? The choice is yours.
The game's user interface needs a bit more optimization, though. The in-game texts seem too small and difficult to read, especially when making important inventory changes.
Price: $14.99
4. Hearthstone – Best free iOS console game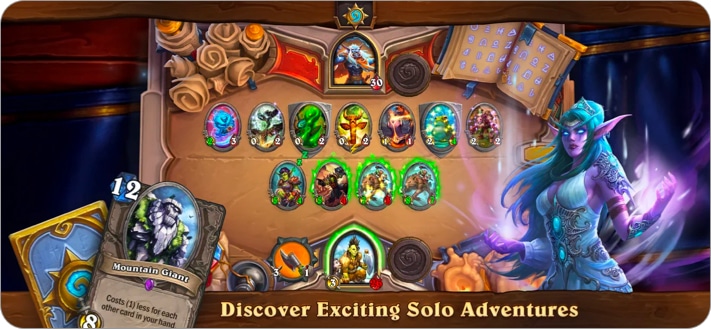 When you think of fantasy games, many might not think of card games to mix well with this genre. However, Blizzard Entertainment's Hearthstone combines the two well to produce one of the best board games in recent memory.
In Hearthstone, you will have to outwit your opponents in long, drawn-out battles for supremacy. The game's objective is to win by creating and utilizing the most powerful, strategic deck of cards.
There's a layer of unpredictability with the game, as even the simplest of cards can turn the tide of battle. Collect cards with multiple spells, minions, and heroes from the hugely popular World of Warcraft.
There's also a new RPG mode in this game in which you can assemble your Warcraft dream team to take on Artificial Intelligence that dynamically changes as you progress. For online players, you can play the PvP and PvE modes too.
Unfortunately, since this is a freemium game, you will have to deal with many microtransactions.
Price: Free (In-app purchases start at $1.99)
5. GRID Autosport – Best racing game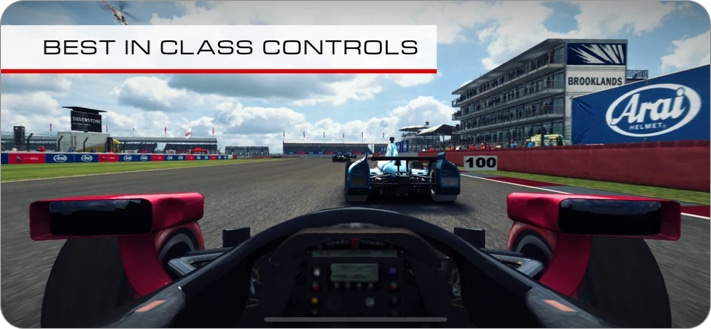 GRID Autosport is a racing game that is one of the best iOS console games. If you like a healthy mix of simulation and arcade-style racing, you should check out this game.
The game has been optimized well for iOS, so you'll be able to enjoy console-quality, breathtaking visuals. From the tires burning when you take tight corners to the unique handling of each car, you'll feel it all.
The game's got plenty of content on offer too, with 100 competitive cars and 100 unique racetracks to test your mettle. The game's difficulty can be scaled. If you're an absolute beginner, you can take your time and understand how to play it. If you're a virtual motorhead, you'll feel right at home.
However, the game's AI becomes almost unbeatable on ultra-realistic difficulty levels. The developers should introduce a patch to fix this.
Price: $9.99
6. Playdead's INSIDE – Best indie game
Some indie games stay with you forever, either through superb gameplay or interesting stories. INSIDE combines both to give you an unparalleled experience.
The game, simply put, is bizarre. You get a distinctive art style along with heaps of puzzle-solving elements. More importantly, the entire game feels like it's a metaphor. Since this is open to interpretation, I'll not spoil your gameplay experience by telling you what it could be a metaphor for.
The basic overview is this: your character is a young boy who finds himself the focal point of an absurd project. You have to uncover the secrets of the facility you're stuck in to understand the agenda of these mysterious people.
While the game is good, I wish the story was slightly longer. The game is so short that you can finish it within 3 to 4 hours.
Price: Free (In-app purchases start at $6.99)
7. MINECRAFT – Best adventure game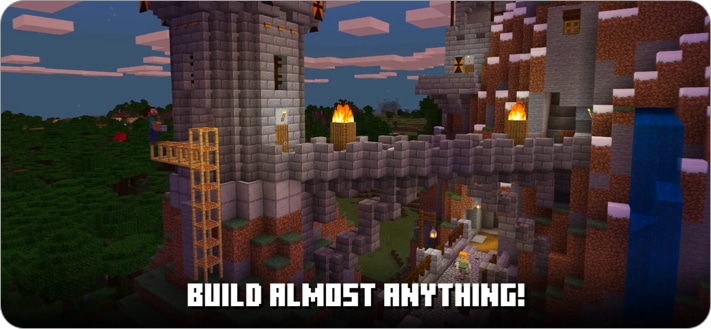 To be perfectly honest, Minecraft brings forward so many elements in traditional gaming that I had difficulty putting it into a category. After much thought, it made sense to place this in the adventure genre simply for its massive gameplay options.
Don't let the game's blocky, retro graphics fool you. This is the developer's chosen art style that will definitely grow on you. There are two modes – creative and survival.
In creative mode, you have infinite resources to aid you in building the world you want, whether a fancy castle on an island or a quiet suburban town.
For survival mode, you'll have to gather resources, craft weapons and armor to help you survive the hordes of enemies that will attack you once night falls.
In either mode, you can also download skins, maps, or quests from the marketplace. The possibilities are endless, as the Minecraft community (including you) can create and share these items with other players.
While this game is great, the new update has also resulted in multiple bugs and glitches that must be ironed out.
Price: $6.99 (In-app purchases start at $1.99)
8. XCOM 2 Collection – Best strategy game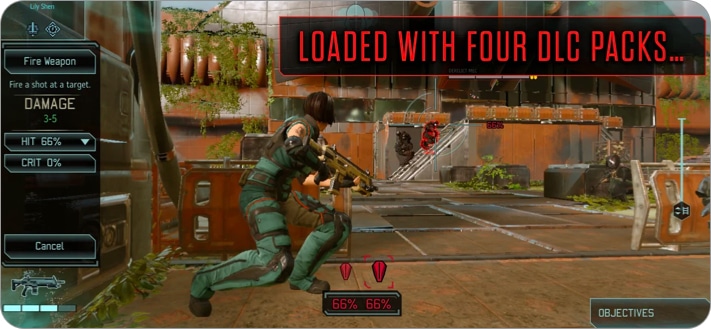 There are many strategy games available online. However, the XCOM franchise has been one of the pioneers of the genre.
In XCOM 2 Collection, aliens have invaded the planet and taken over with force. In their tyrannical rule, if citizens don't conform, they are silenced. As a player, you're part of the XCOM force whose main aim is to free the planet from the aliens' rule.
The gameplay is turn-based tactical combat, and you can customize every part of your squad. Find the playstyle that you prefer after trying out different combinations.
Moreover, you'll find plenty of content through the game's challenges. There are many goals and challenges to complete in different maps.
Unfortunately, the game tends to crash. So, you have to be wary of this when playing.
Price: $19.99
9. League of Legends: Wild Rift – Best multiplayer game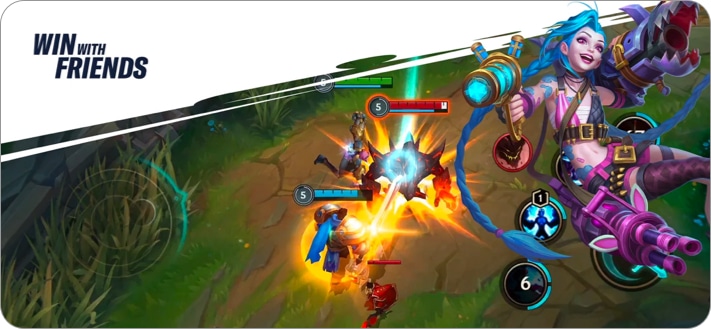 League of Legends is a critically acclaimed and wildly popular multiplayer game that cemented its authority on online games in 2009. This version, called League of Legends: Wild Rift, is a PC port of the game for the mobile audience.
The core gameplay remains the same, with 5v5 battles in an arena. The player's objective is to destroy the enemy's "Nexus", located at the enemy's base on the other side of the map.
Each player can choose their "Champion", from a large roster of characters. Each character has its playing style and role and can be upgraded as the game progresses. Moreover, this approach offers the player plenty of value as they can customize a character to suit their playstyle.
The game is also constantly updated with new characters and maps, providing immense amounts of content to explore. However, I found the game's matchmaking mechanics buggy, as they often pair you with more powerful or experienced opponents.
Price: Free (In-app purchases start at $4.99)
That's it!
These console games for iOS are so good that some of them can easily be part of a list of the best iOS games. With more technological advancement, I'm pretty sure that we're going to get more AAA titles ported to the mobile gaming scene.
What did you think of the list, though? Would you prefer playing these games on a PC or console instead? Post your opinions in the comments below!
Read more:
Readers like you help support iGeeksBlog. When you make a purchase using links on our site, we may earn an affiliate commission. Read more.
Anirban is a literature post-grad who delves in philosophy and postmodern novels when not writing on tech and gaming. His love for research is only trumped by his love for chai and heavy metal.