Recently, Apple has been focusing on a silicon transition and aspires to transform all its gadgets to M1 chips by the next two years. Staying true to the promise, the Cupertino-based giant launched M1-powered MacBooks in November 2020, followed by the iPad Pro and iMac in the 2021 Spring-loaded event. And boy, has the world been impressed with the fastest performing chip?
This is what brings us to the question of the hour: Will the new iPhone 13 have M1 chips? And more importantly, does the iPhone really need it? Let's find out!
Introducing M1 chip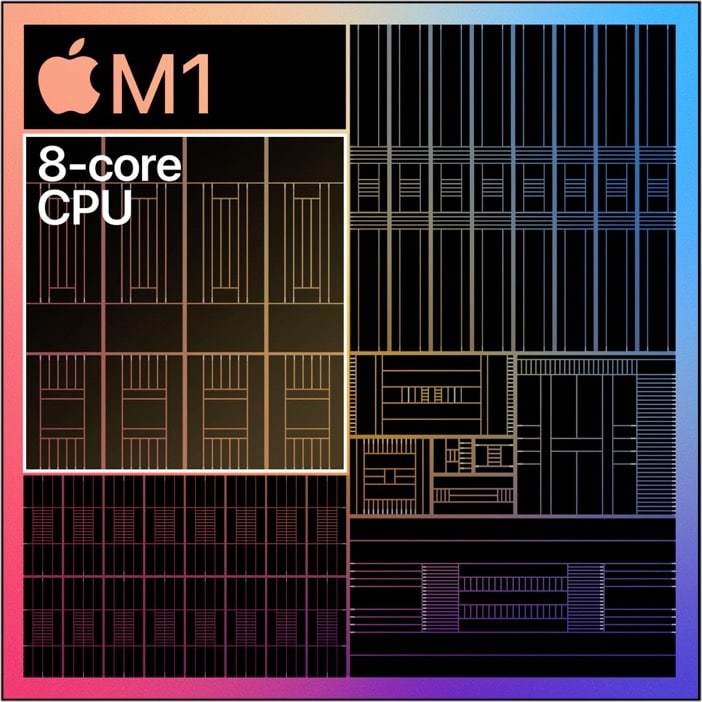 M1 is Apple's first silicon chip specifically designed for Apple products. It uses 16 billion transistors over 5-nanometer process technology to deliver a never seen, never experienced performance to its users.
This has resulted in lighter devices, better battery life, faster performance, and cost-efficient models in the market. Six months into the market and the M1-powered MacBooks are expected to capture 7% of the total market share, one of the fastest any company has ever gotten into.
M1 features an eight-core CPU and 8-core GPU, with a 16-core NPU (Neural Processing Unit or Neural Engine) in the base models, responsible for enhanced performance.
Remember iJustine fangirling over M1's performance while processing one of her video outputs? All of this is backed up by a performance controller and ML controller that monitor the entire unit and ensure that everything is working at the right speed and time.
If I were to call this unit a food item, I would surely call it a full-fledged burger over a chip. Jokes apart, how would this unit be integrated into the iPhone?
Fitting the M1 chip into Apple iPhone 13
M1 may be a compact chip for the Macs and iPad, but it is physically big for the iPhone. Even your highest iPhone variant (Pro Max range) cannot handle more than 5-6 watts of power draw. M1 chip, on the other hand, requires at least 26 watts of it.
This means for the M1 chip to fit into iPhone 13, it has to be squeezed in really tight, as tight as those skinny jeans that take you hours to put on.
So, the M1 chip needs to shed down some calories to fit in. Let's try removing some of the components from this chipset.
RAM
Since the processor has everything integrated into one chip, the response is quick and the performance faster! Hence, the 8 or 16GB RAM is faster than the 8 or 16GB RAM of a standard Intel processor. So, it can be brought down to 4 or 6GB for your iPhone.

CPU cores
While having the 8-core GPU intact certainly sounds lucrative, the 8-core CPU seems like a stretch. We don't need massive cores in our iPhones, as we use our Macbooks for entirely different purposes than an iPhone. Besides, all the cores having the same speed can be cut down to half their number.

x86 acceleration
The majority of us aren't going to use Intel Mac apps on our iPhones. This makes the acceleration unnecessary for our devices and can be avoided.
All of these and a few hardware changes (thunderbolt port, for instance) should make the power just right for our iPhones. Of course, these are just speculations, but it could be the way ahead!
iPhone 13 with M1 chip: Rumored concepts
Keeping all the M1 hardware specifications aside, we have seen plenty of iPhone 13 rumors in the past few months. The latest addition to this line-up has gotten entirely unexpected attention from the rumormongers and iPhone loyal fans alike. Let's take a look:
Antonio De Rosa's M1 iPhone concept is a dream come true for most designers as it includes removing the notch. This asymmetrical design comes with the camera cutout slightly raised, but the display being it's flawless best.
Although this is too ambitious a design for Apple, as they have gone above and beyond in the past to maintain the uniformity of the rectangle, Twitter users have given a heads-up to the design.
iPhone 13 release date is far in the future, but the rumors ascertain the notch is getting smaller. However, getting rid of the notch completely seems impossible. Don't trust me? Well, be my guest!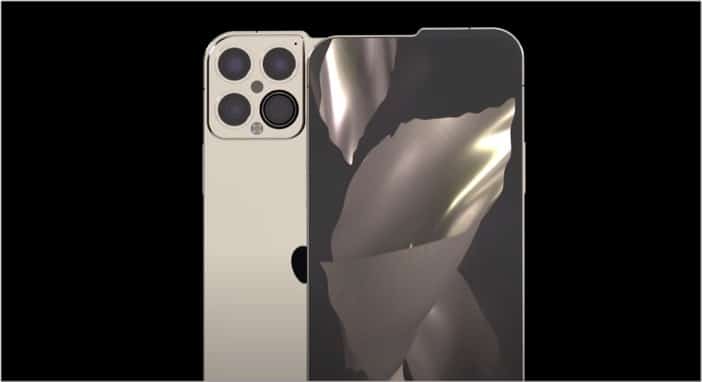 iPhone 13 rumors: Expectations beyond M1 chip
Let's forget about the M1 chip for a moment. iPhone does not necessarily need it. On the contrary, the iPhone needs the following changes, which can make the device revolutionary:
1. Fingerprint sensor
While the unlock your iPhone with the Apple Watch feature works great, I probably want more than that if I invest almost $1000 in my iPhone. Well, the pandemic is to be blamed for it. Besides, a fingerprint sensor is much needed for people who don't have an Apple Watch.
I mean, you are not going to buy an Apple Watch just because you cannot unlock your phone with the face mask on?
2. Reduced notch size
Ever since the launch of the iPhone X in 2017, the notch has not received an upgrade. And there have been plenty of rumors confirming the same.
While the notch won't be eliminated due to the Face ID (not just yet), but a reduced size will be much appreciated as it interrupts the display.
3. Longer telephoto lens
The telephoto camera on iPhone 12 Pro is good, but the cheaper models prove to be strong competition and beat iPhone with much ease as iPhone 12 Pro has only 2x optical zoom. It would be nice to see the iPhone 13 Pro models with at least one telephoto lens with a 3x optical zoom.
4. ProMotion Technology
Now, who doesn't adore the ProMotion technology on the iPad models? IPhone is yet to receive this update, but it has been in the rumors for some years now.
Having a 120 Hz display rate on the iPhone Pro models would be a dream come true. It will add a smoothness to the display and make it feel a little more responsive.
5. Data over MagSafe
The MagSafe certainly has amped up the wireless charging experience, but how about taking this experience a notch higher?
I may sound a little ambitious, but wouldn't it be nice if we could transfer data over MagSafe? It will strengthen the wireless experience and will be an excellent add-on for specific Apple add-ons. Imagine having wireless CarPlay due to MagSafe!
Is the M1 chip coming to new iPhone 13?
After all the possibilities that we have just mentioned, are the rumors going to be true? The answer to this is a big fat NO. The reason? Apple has added a similar chip in iPhone 12.
The iPhone 12 series comes with a 6-core CPU, 4-core GPU, 16-core NPU, ISP and is built on 11th generation architecture. The difference? This chip is labeled as A14 Bionic, which is nothing but the M1 jr. This means that there is no way they are putting in a new chip, especially as they shipped in a fresh one last fall.
What are your views on inserting M1 into the next iPhone? Let me know in the comments below.
Read more:
An entrepreneur by heart, I am obsessed with the world of Apple. I survive on Apple products and their updates. Over the last five years, I have been writing all kinds of content that are remotely connected to Apple and sharing across digital platforms. When not writing, you will find me on the court playing basketball or in my room playing the sitar.