On a scale of 1 to 10, how scary would be this scenario; the password for your email IDs, social media, net banking, or digital wallet is compromised. And you are now at the mercy of a notorious, unknown hacker.
Super scary, right? Well, Passwarden by KeepSolid Inc. can help keep such nightmares at bay. It encrypts and securely stores all your sensitive data.
That's not all! The app has several noteworthy features under its belt. So let's get down to the nitty-gritty and further understand what it could do for you.
Passwarden Mac app review: Secure all your accounts
Most of us proudly boast multiple email IDs, social media accounts, subscriptions, and services. And while they make our life easier & fun, memorizing all those passwords can be a pain.
Passwarden is an easy-to-use application that can remember all these account details and keep them safe from prying, ill-intentioned eyes. Most importantly, you'll just need to remember one password.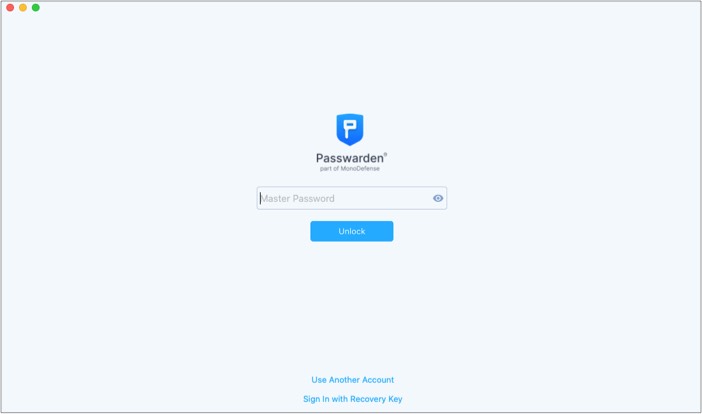 KeepSolid Inc. has been a security expert for 7+ years and has served over 25 million customers worldwide. And from the moment you open and explore Passwarden, you can clearly see their expertise in the field.
Keeping security a priority
From our browser history, credit card details, personal photos, medical records to confidential documents, a lot of our private data is online. And obviously, we want to protect it with all our might.
Passwarden tucks down your data under multiple layers of protection so that you can go from 🤦‍♀️ 🤦‍♀️ to 😀 😀 .
The multi-Layered protection
Client-side data encryption – Passwarden employs AES-256 and ЕС р-384 protocols to encrypt data at your end. Only decrypted via a master password, this keeps safe from any third parties, including the KeepSolid employees.
Two-factor authentication – Passwarden can offer two-factor authentication either via registered email ID or authenticator app OTP codes. When enabled, you will need the master password & the one-time passcode to log in.
Biometric authentication – For further ease and comfort, the app supports Face and Touch ID. Thanks to it, you will not even have to memorize the password. Just keep your face or hand at the ready!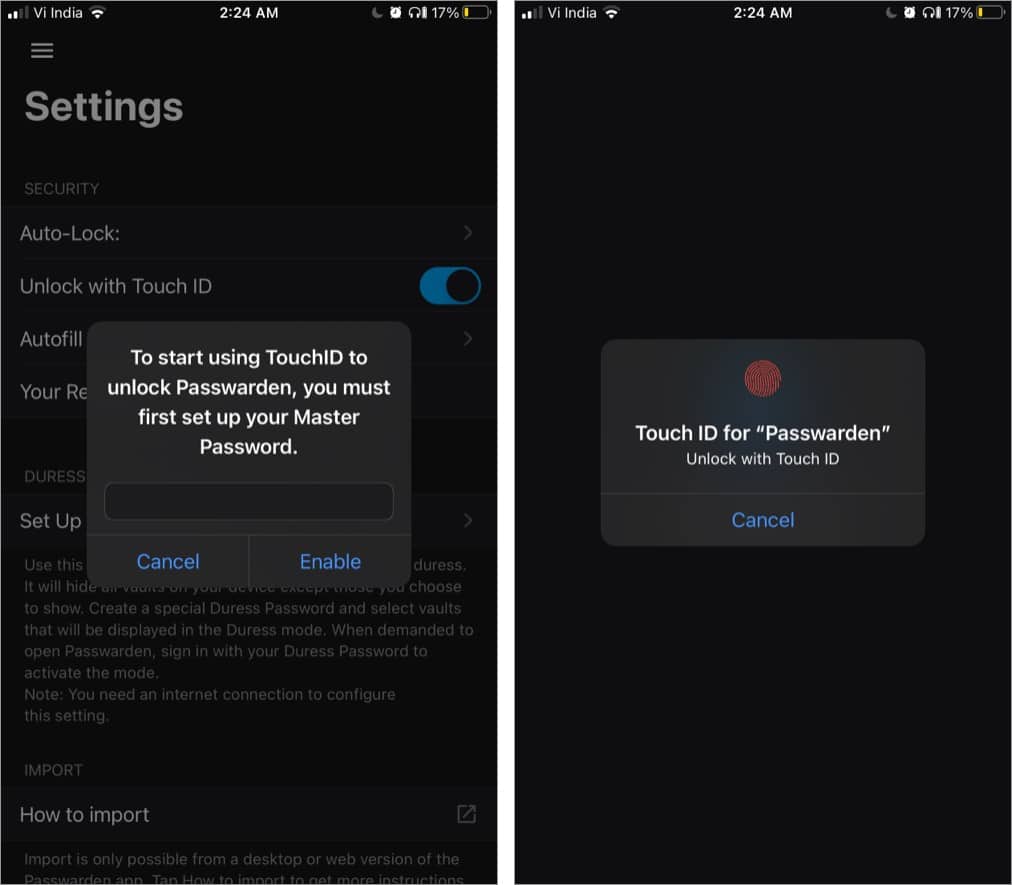 Auto-Lock – A small but pretty essential feature, it auto-locks after inactivity or when you quit the app. You can also customize the lock timing between 15 secs to 30 mins.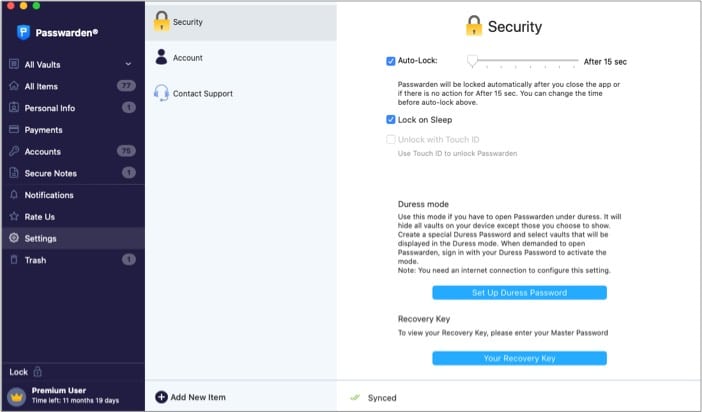 Duress mode
As the name suggests, the feature is built-in to secure data and passwords even when you are cornered or threatened by someone. Set a duress password and select the vaults that will show up in this mode.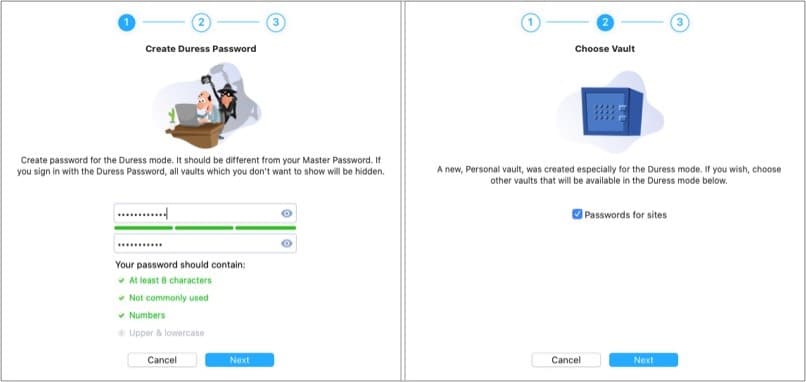 Now when you enter the master password, you will see all vaults. And when the duress password is entered, only the selected vaults will show up, keeping the rest well hidden.
Why should you pick Passwarden by KeepSolid Inc?
As the developers put it, the app uses bullet-proof encryption, which is a good enough incentive. Plus, it boasts the usual features you'll need like autofill, offline mode, and random password generator.
However, there are a few additional perks that I believe you would dearly enjoy.
Convenience is a significant factor
The vaults – Passwarden smartly incorporates a file-like organization system. It auto-segregates data under personal info, payments, accounts, secure notes, etc.
Furthermore, you can create custom vaults and arrange data accordingly. For instance, a separate vault for office-related passwords and data.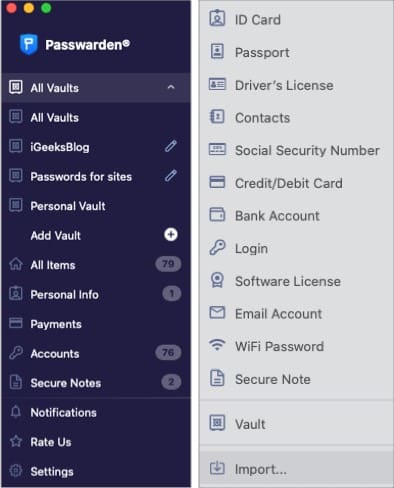 Varied data type – Not just passwords, you can safely lock your ID cards, social security number, credit/debit card details, software licenses, Wi-Fi passwords, and secured notes.
Multi-device support – Access your passwords and other data anytime and anywhere, as Passwarden is available on all major operating systems and platforms.
macOS
iOS
Windows
Android
Browser extension for – Chrome, Firefox, Edge
Web app
The good thing is that you don't have a device cap, i.e., you can use unlimited devices per account. Moreover, all devices are synced in real-time.
Data migration – It took me just under a minute to transfer all my saved passwords from Chrome to Passwarden, neat!
Moreover, the import wizard support formats used by other password managers like LastPass, 1Password, etc.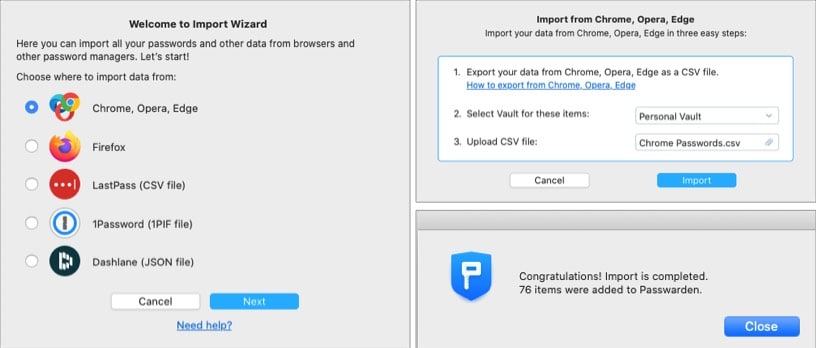 Share data easily, quickly, and securely
How do you usually share account passwords, license keys, or confidential details with someone? And what if I tell you that your emails or messages can be intercepted by a third-party, putting the data at risk?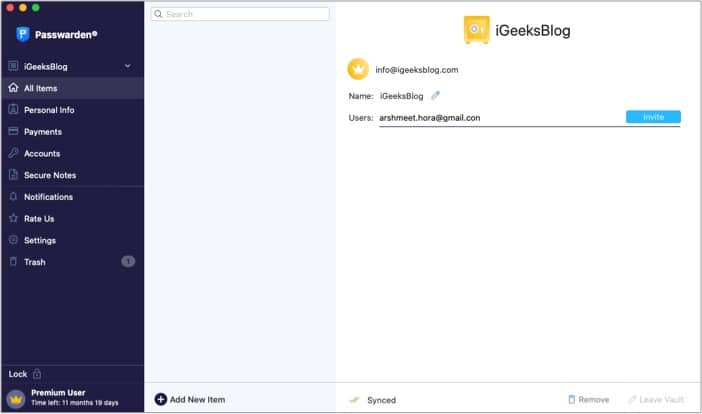 Passwarden offers a simple solution for that as well; just send an email invite to them. The feature is pretty great for teams and businesses who often share subscriptions and services.
Passwarden is impressive, but is it worth it?
Absolutely, Passwarden is secure, easy-to-use, and offers some great convenient features. The app even boasts a trash can, from where you can recover deleted passwords and data.
Passwarden indeed packs almost every feature you may need. Though I wish the Secured Notes section could have proper text file support, the current setting isn't that friendly.
Other than that, I have no major complaints, and you should give Passwarden a chance to impress you.
You can use our promo code, IGEEKSBLOG, and get 30% off on the regular price. Simply log in to KeepSolid User Office with your ID → Click Redeem → enter IGEEKSBLOG → click Redeem a code.
Pricing:
Free mode – All features are available; the only limitation is that you can only store up to 40 data entries.
Personal plan – 1 account with unlimited devices and password storage.


Monthly – $3.99
Yearly – $39.99

Family plan – 7 accounts with unlimited devices and unlimited password storage.


Monthly – $4.99
Yearly – $49.99
Lifetime – $249.99
Download : App Store | Website
Note: The promo code is valid till December 2022.
More helpful posts:
Readers like you help support iGeeksBlog. When you make a purchase using links on our site, we may earn an affiliate commission. Read Disclaimer.