Macro photography captures the minute details of small subjects, thereby uncovering a world that's usually invisible to the naked eye. As smartphone photography continues to take giant strides, macro photography has become more popular than ever before, especially for iPhone users.
These Macro photography wallpapers for iPhone are shot and designed by our in-house designers and are ideal if you want to add breathtaking graphics to your device's lock or home screen.
1. Euphorbia milii 4K macro wallpaper
If you've always appreciated the beauty of the natural world, this 4K Euphorbia milii macro wallpaper is the best option for you. Moreover, the plant's vibrant red or pink flowers fused with a white tone and sharp thorns can add a sense of elegance to any iPhone screen.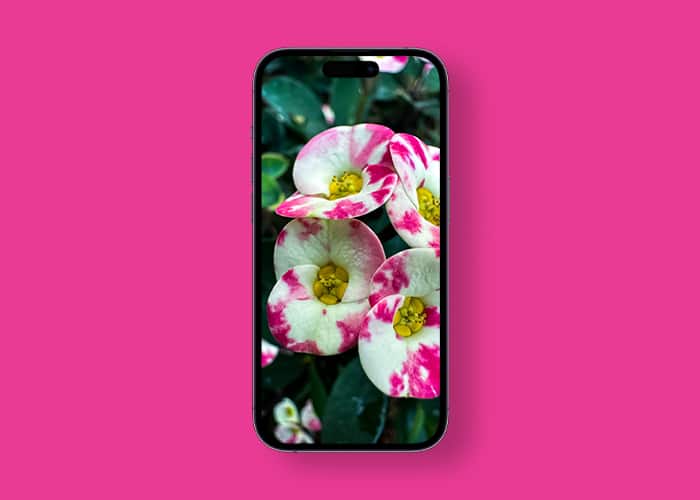 2. Pink Asoka flower macro iPhone wallpaper
Whether you're feeling down or want to add some tranquility to your iPhone screen, you can't miss this pink Asoka flower. To download this soothing iPhone wallpaper, hit the download button now!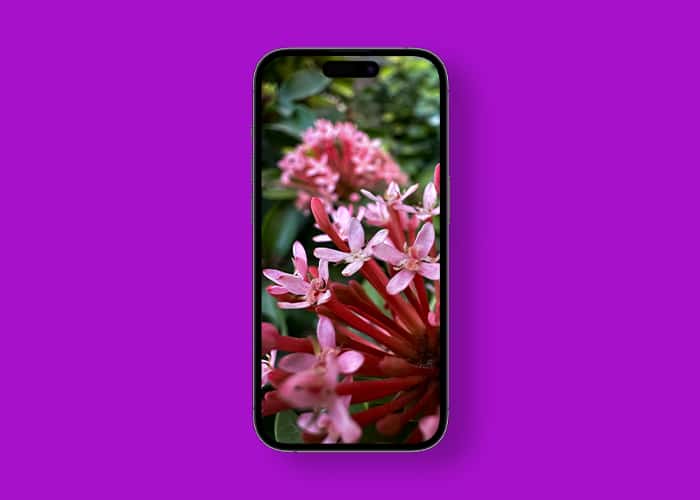 3. Macro flower photography
The designers at iGeeksBlog have captured intricate aspects of the Sphagneticola trilobata flower. Evidently, no one should miss out on the opportunity to acquire this fascinating wallpaper.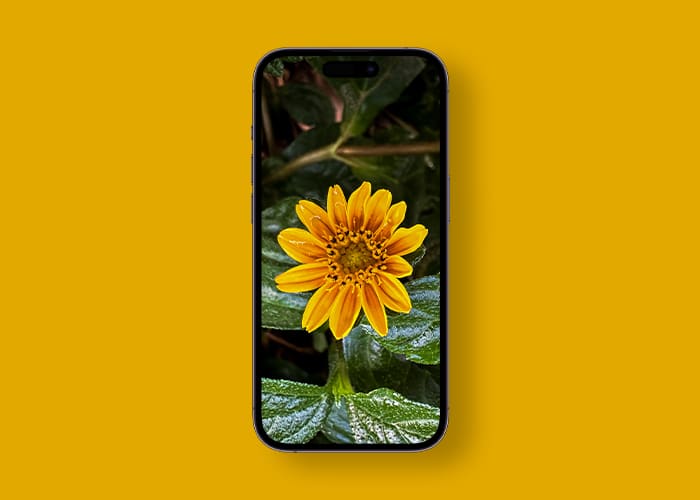 4. Black-and-white macro nature photography wallpaper
You can reminisce about the past with the help of this understated black-and-white wallpaper. Further, tap the download button below to give your iPhone a monochrome theme and a timelessly elegant touch.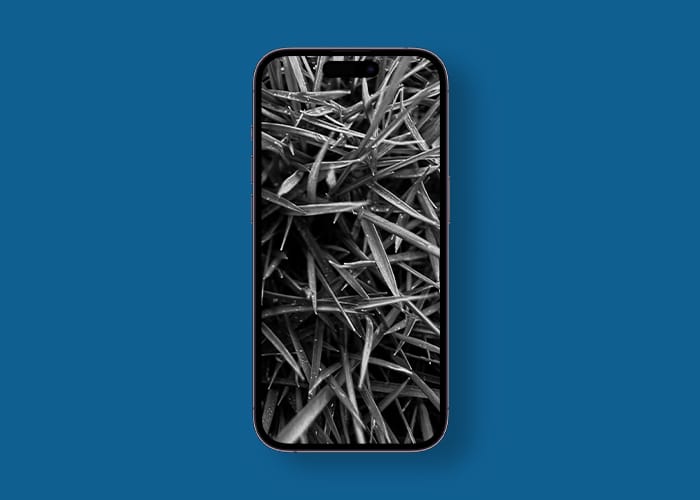 5. Rhoeo Oyster macro photography wallpaper
Featuring green leaves with a hint of purple undersides, this iPhone wallpaper of Rhoeo Oyster will seize your heart and captivate your attention. Grab it now! Hit the download button below.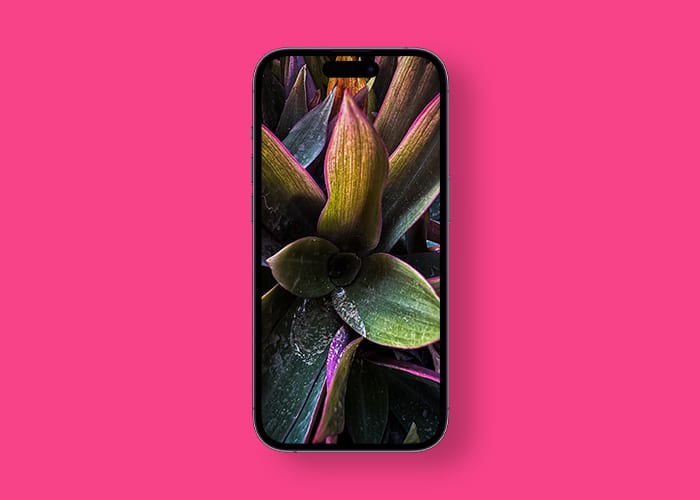 6. Soft tree fern macro photography wallpaper 4k
Here's another image in our collection of macro photography wallpapers for iPhones. If you are looking for a joyful vibe, you can choose this gorgeous image of a soft green tree fern against a black backdrop as your iPhone's face.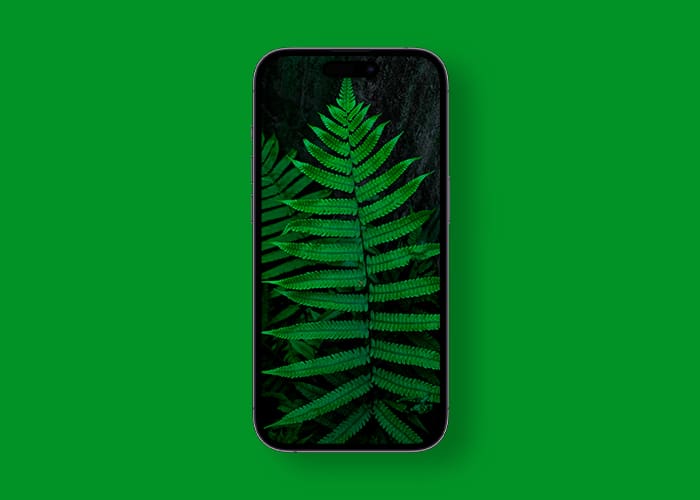 7. Macro nature photography
With the sharp contrast of the black and white colors, this wallpaper highlights the delicate veins and textures of the leaf to provide a beautiful and eye-catching image. To get this macro photography wallpaper, tap the download button.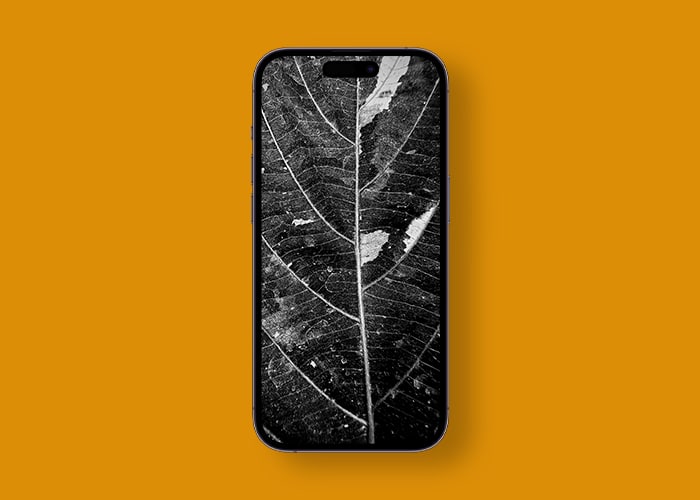 8. Macro Wedelia flower photography
Here's an exquisite macro shot of a Wedelia flower, captured and artfully edited by the skilled designers at iGeeksblog. If you share my passion for the natural world, this wallpaper can be the perfect choice for your device.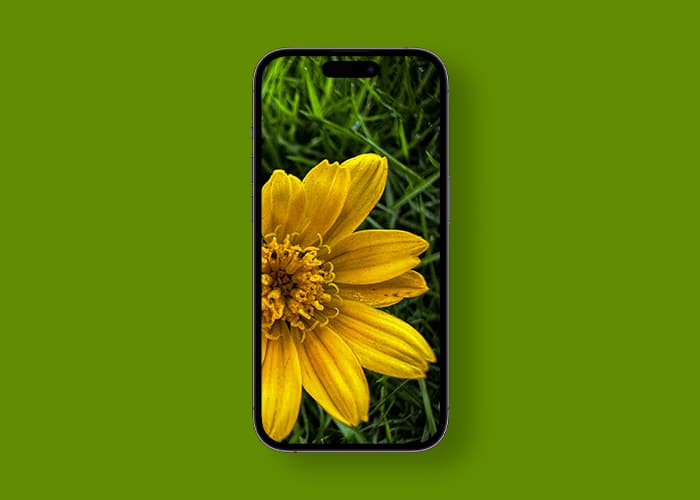 9. Best macro photos of Madagascar Periwinkle
Experience love with this Madagascar Periwinkle macro wallpaper on your iPhone. Further, if you are a fan of romantic couple wallpapers, be sure to explore our collection of Valentine's wallpapers as well.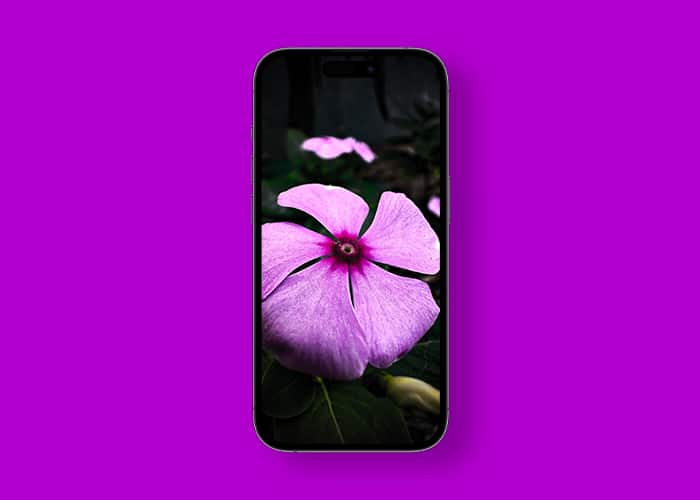 10. iPhone macro photography wallpaper
As the bright yellow flowers perfectly complement the cold blue backdrop, the wallpaper emanates a calming vibe. I use this wallpaper on my iPhone as a source of solace whenever I'm feeling overburdened at work. By clicking the download button below, you can simply get it too.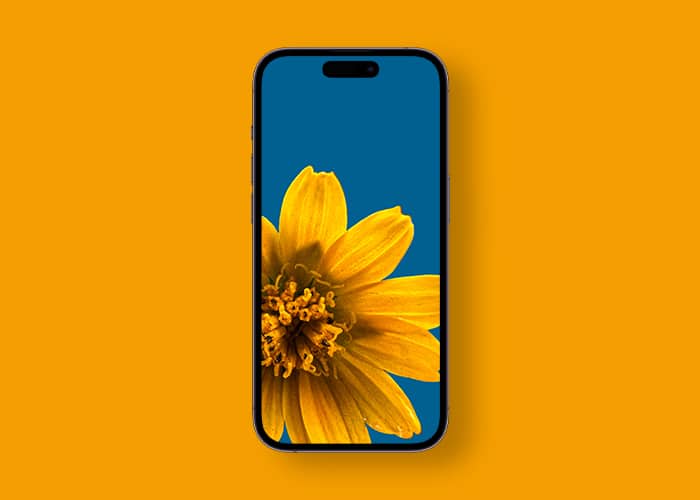 So, which one is your favorite?
You can always add a little bit of nature to your everyday activities and enhance the visual appeal of your iPhone with these Macro photography wallpapers. If you like our wallpapers, please let me know in the comments below.
Also, don't forget to check out some of our other wallpaper collections!
More amazing wallpapers:
Bhaskar is a tech guru who turned wordsmith. Hiding his B.Tech degree in a closet, he ditched the corporate path to simplify tech for everyone. For the past 5 years, he's been dishing out how-tos, reviews, and sharp insights. But there's more! He's a witty interview champ and has been sharing his wisdom for 3 years. Furthermore, he has honed his editing skills for 1.5 years and is now delving into marketing to assist newcomers. When not jamming his fingers on those mechanical keyboards, you may find him on strings or engaging in sports. And by evening, his quotes will be appearing on your Instagram feeds.