When we think of nature, beautiful mountains, gorgeous sea, the dawn of the sun, or the rise of the moon instantly come to our mind. No matter what you think, it will be associated with the natural landscape. Here are some great landscape wallpapers for your iPhone to bring those thoughts to life
Tap the Download button under the desired wallpaper to save it on your iPhone. Enjoy!
1. Soothing dune landscapes
Beautiful sand dunes soothe as much as you look at them. The wind creates waves of sand slowly and elegantly, signaling you to take a break and breath as well.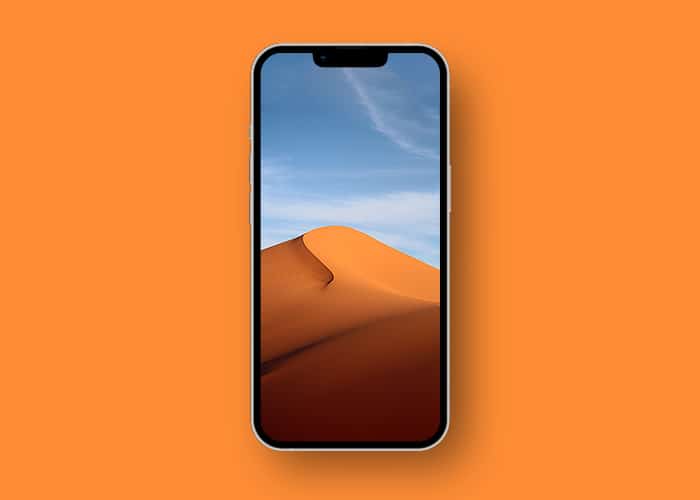 2. Sunset mountain wallpaper for iPhone
A landscape of a mountain that slowly fades into the darkness as the sun sets behind it. It feels like the sun sets inside the mountain as it calls off the day. Here's a gorgeous wallpaper for you to have on your iPhone.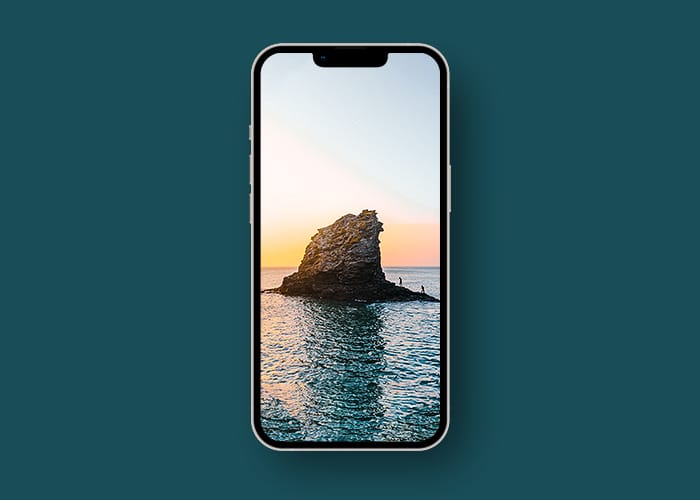 3. The beginning wallpaper
Everything has a beginning, Right? This wonderful combination of the sea shore, mountain, and jungle is just too good to be true. Actually, it is true, and here's an iPhone wallpaper to prove it.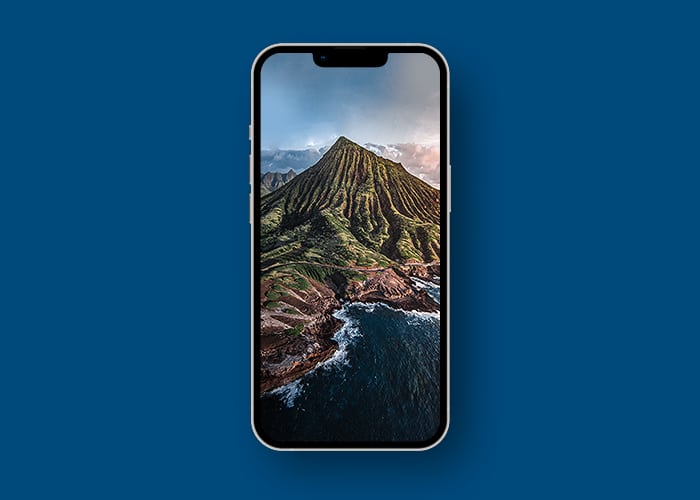 4. Starry horizon landscape iOS wallpaper
The sky is full of stars emerging into the earth's visual horizons as if there's an endless line of sight where those endless stars are emerging. The emergence of those stars adds to the already gorgeous landscapes of earth.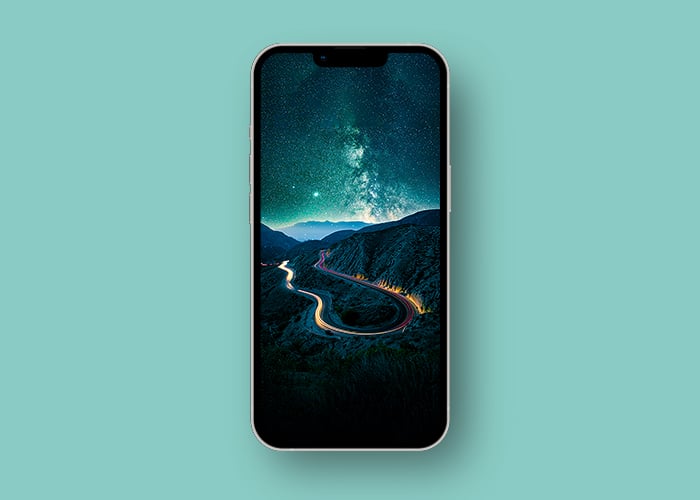 5. Field of flowers iPhone wallpaper
What compliments any landscape better than the field of flowers? I don't think anything can or anything ever will. Here is a beautiful, flourished field of flowers that deserves to be a field of your iPhone.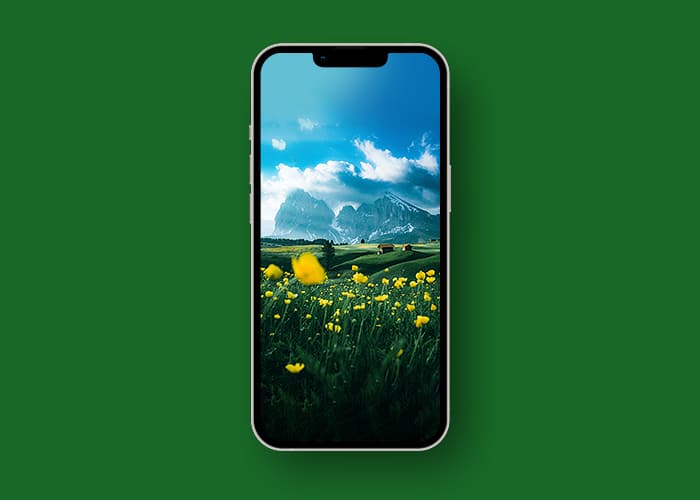 6. Dramatic edge of the sea
End or beginning, what do you want to call it? Maybe the birth? No matter what it is and what we call it, one thing for sure is it's beautiful. The sea is covered with cliffs just makes it dramatic are you that drama queen? Then this landscape is for you.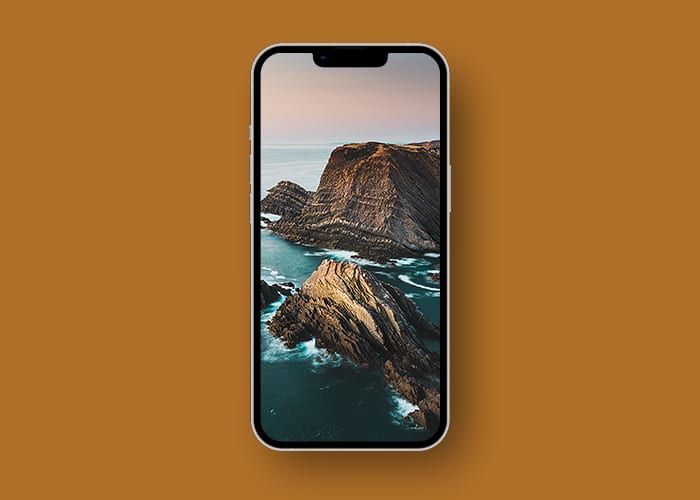 7. Land of pink wallpaper for iPhone
Colors that evoke childhood memories include pink, a nurturing, playful, and nostalgic hue. Having said that, pink has the potential to evoke feelings of innocence and passion at the same time. That said, here's lush pink wallpaper for your lush pink soul.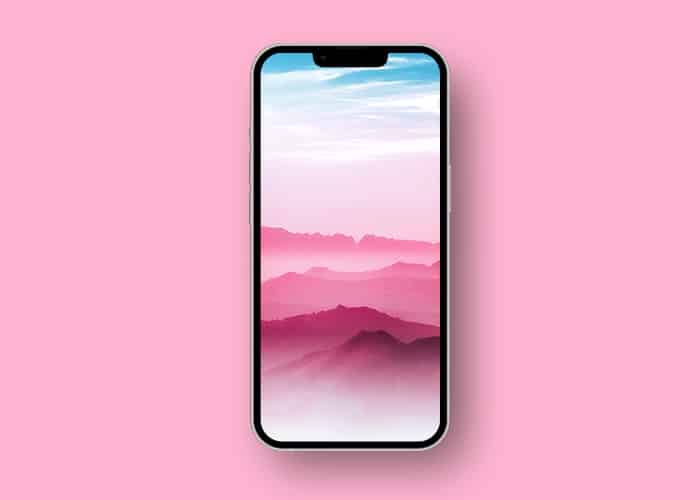 8. Arora borealis wallpaper for iPhone
In a clear night sky, Aurora Borealis appears as swirling rivers of greenish-blue light. Often barely perceptible, they suddenly become vivid as they move and dance unpredictably. Are you that unpredictable dancing soul? Then we have something perfect for you in the bag!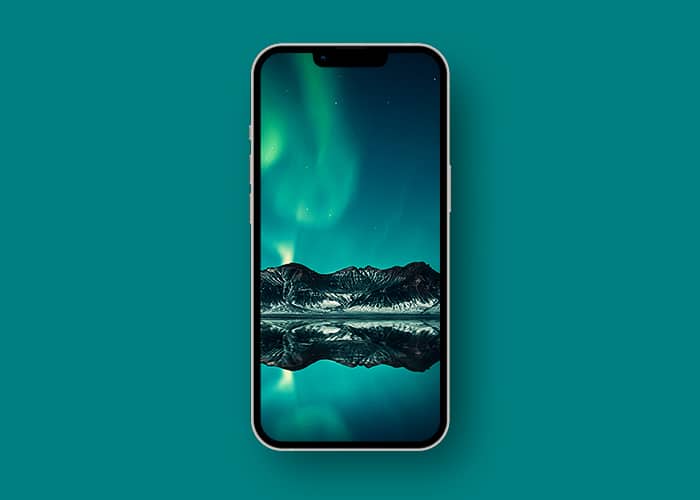 Love galaxy wallpapers? Do check out this wallpaper article.
9. Dawn of night landscape wallpaper
The transition from night to day as the sky gets brighter and the morning twilight heralds the beginning of a new day.
– By Konstantin Bikos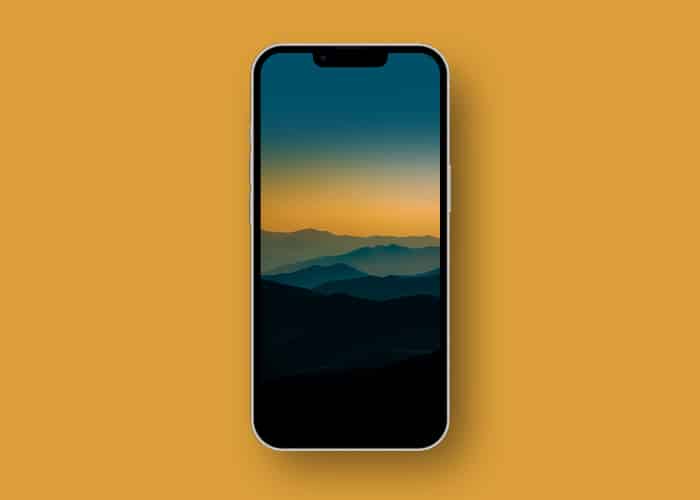 10. Loner in the sea
Alone in the sea? Or sea is all you want, I leave it on you, my fellow explorer. One way or another, you won't be able to resist this wallpaper. It indicates growth is possible even when you are alone. So? What's stopping you from grabbing it?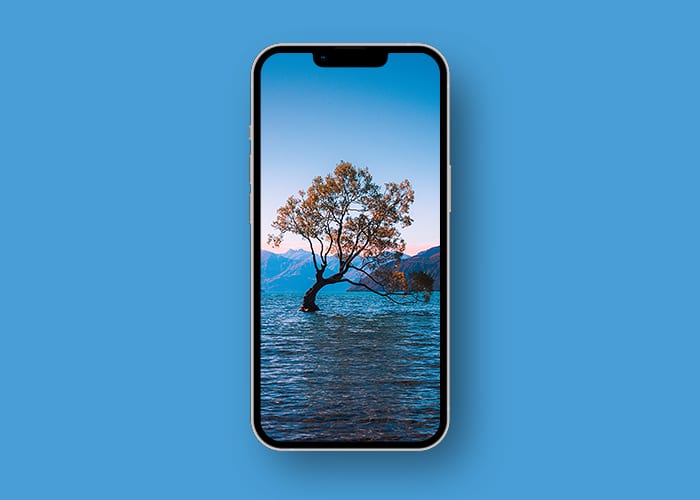 11. Fisherman in mist wallpaper
The fisherman in the sea covered with mist around him charms his hardworking personality. Also encourages us to keep going even if it's all dark and invisible to the eyes. Just trust the process, and grab the wallpaper.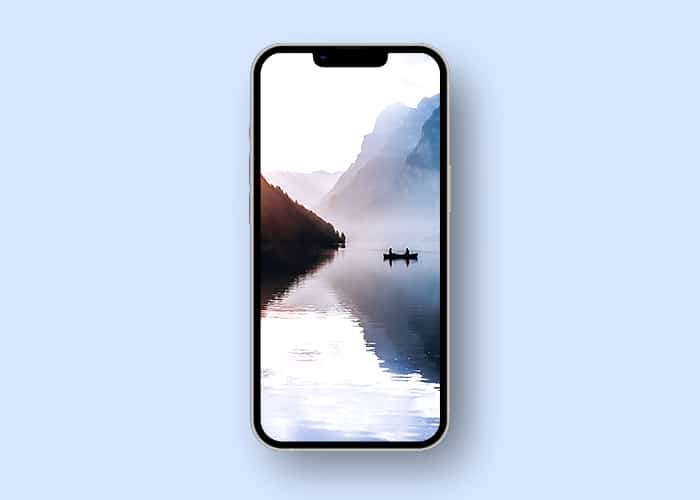 12. Sea of coal iPhone wallpaper
Black sand dunes make it look like a sea of coal. That just looks like a deep-sea wave that emerges from the bottom of the sea bed with the presence of wind and collides with each other such landscape is just beautiful to have as wallpaper.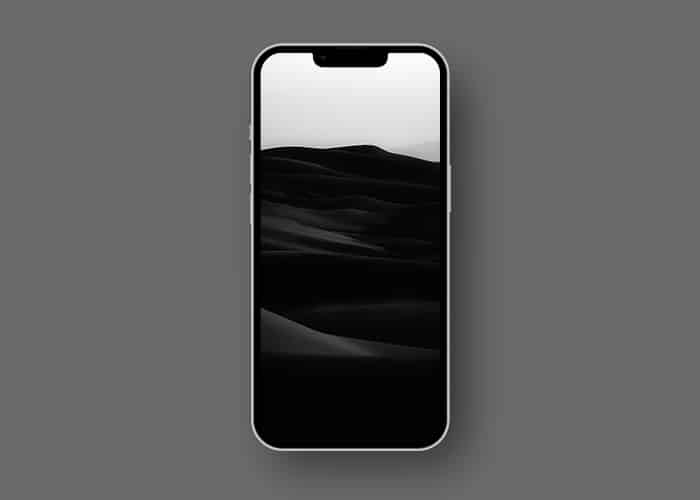 13. Waterfall in the sunrise
The emergence of the waterfall from the lap of mother earth. As if all the living organisms started from there, the beginning of everything we are surrounded by today. Such breathtaking landscapes can't ever be looked at enough.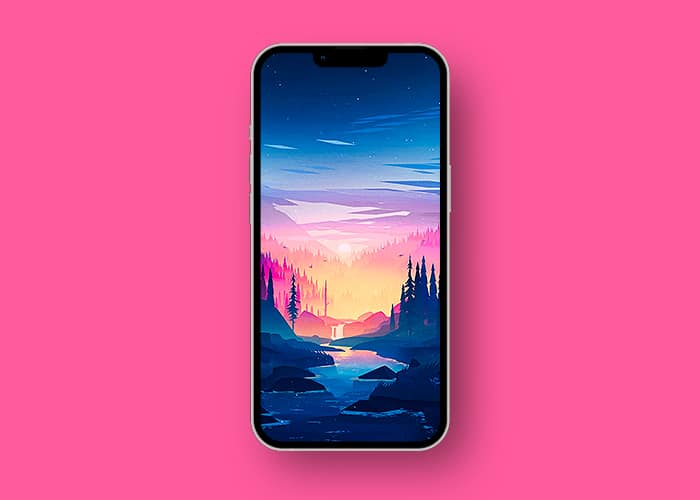 14. Moon on the mountain wallpaper
Crescent moon sitting on top of the mountain as if he's the king of the world. The way these black mountains compliments the moon as if they were also there just to be thorns of the moon.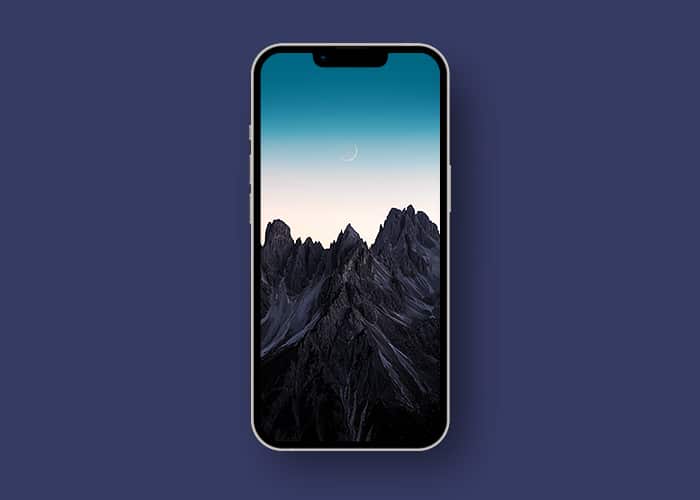 15. Mystic sky landscape wallpaper
When was the last time sky was not mystic? I don't remember any! No matter covered with clouds like in this beautiful wallpaper with stars like in the previous one, the sky's landscapes are just energy boosters for the day or the night. Have this tonic for your home screen right away!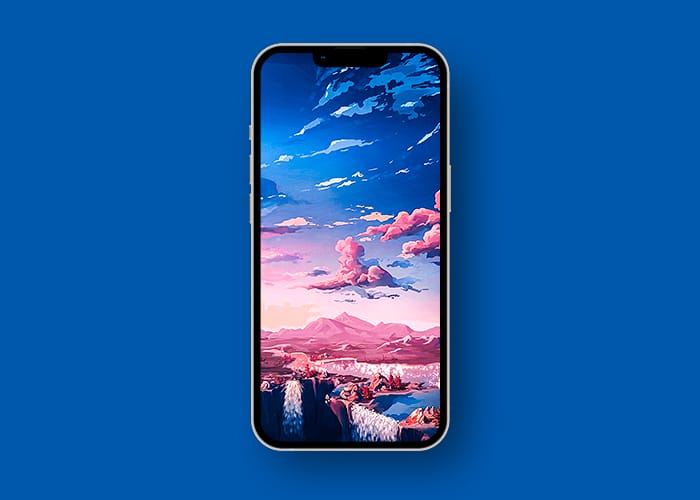 Wrapping up
I am left speechless after seeing these many beautiful landscape wallpaper for iPhones. I got confused for a second when deciding which to keep and which to not. All of them are the best iPhone wallpapers that one must have!
You might also like:
Readers like you help support iGeeksBlog. When you make a purchase using links on our site, we may earn an affiliate commission. Read Disclaimer.