Zoom is an iPhone accessibility feature that enlarges the elements on the screen. While helpful for everyone, it is primarily designed for the visually impaired to see the screen content and use the device comfortably. However, if you accidentally triggered it, you may find it hard to navigate, or worse, find your iPhone stuck. If the latter's the case, don't worry! Here are 5 ways to fix your iPhone stuck in Zoom mode.
1. Use three-finger double-tap to disable Zoom
Hold the iPhone in your other hand or place it on a table. Now, quickly double-tap with three fingers to turn off Zoom.
If you fail once, repeat the above step. Subsequently, it will turn off. If not, you can also use your Mac or PC.
2. Use iTunes or Finder on Mac to turn off Zoom
Can't turn off Zoom using the three-finger double-tap? iTunes (on macOS Mojave and earlier or Windows PC) or Finder (on macOS Catalina and later) can help. Here is how.
Connect your iPhone to Mac or PC and open Finder or iTunes as applicable.
Locate your iPhone and make sure you are in the summary tab.
Click Configure Accessibility.
Unselect Zoom and click OK.
Click Sync (or Apply) for the new changes to reflect on your iPhone.
3. Turn off the Zoom feature entirely on your iPhone
Once the iPhone's screen zoom is disabled, you can follow the steps below to turn off this feature.
Note: If you turned off zoom using Mac or PC, you need not follow the steps below.
Go to iPhone's Settings and tap Accessibility.
Tap Zoom.
Toggle off Zoom.
4. Force restart your iPhone
If your iPhone gets stuck in Zoom mode, the screen most likely becomes unresponsive. To fix this, you will have to force restart your iPhone. The steps to force restart depend on the iPhone model. Make sure to follow the correct one.
5. Reset All Settings on your iPhone
Finally, if nothing helps, try to reset all settings. This will delete all new or changed settings. Use three fingers to drag and navigate the screen. If you can do that, go to Settings → General → Reset → Reset All Settings.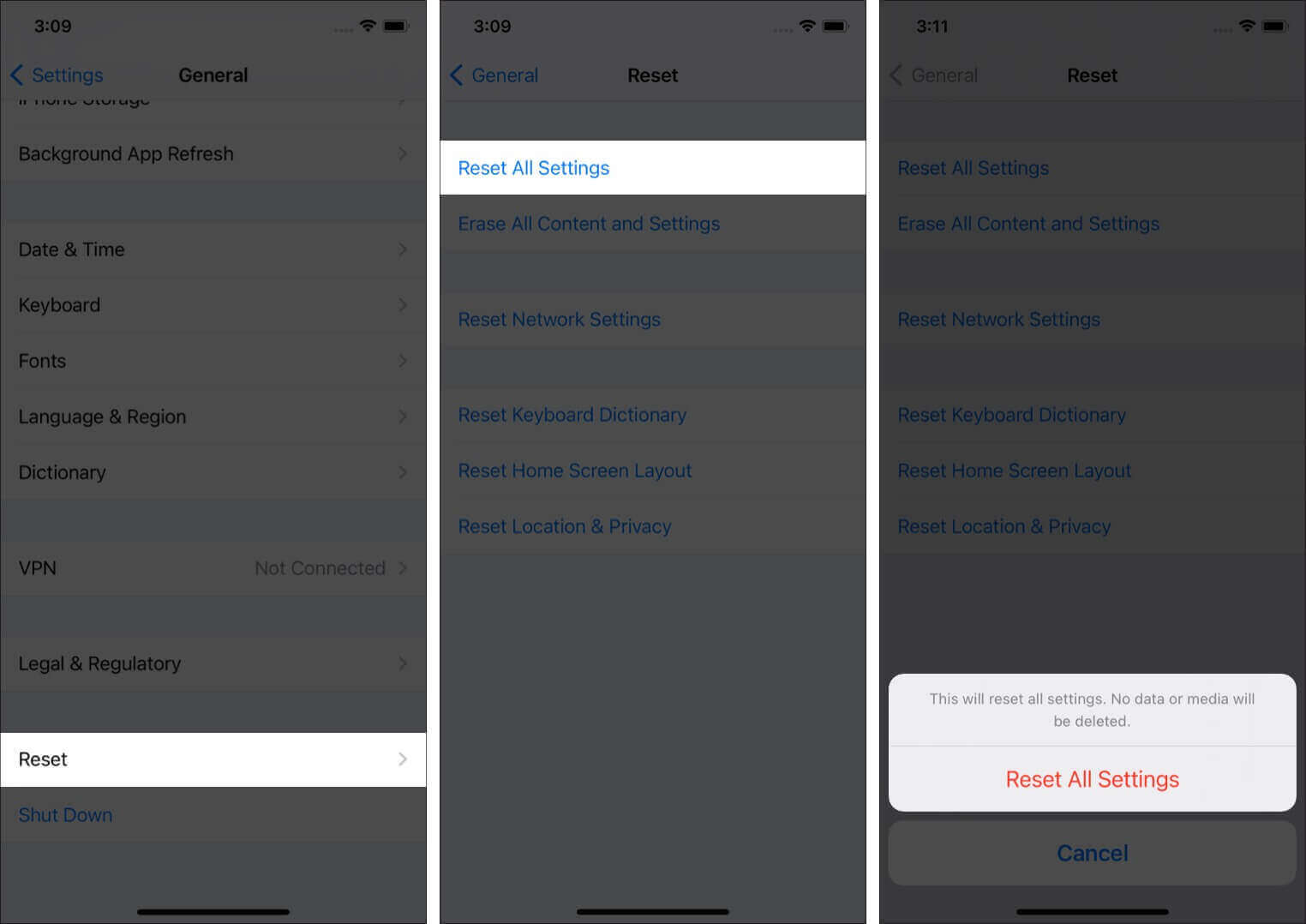 If the iPhone screen is one hundred percent unresponsive, learn how to factory reset your iPhone.
I hope the above fixes solved the unwanted zoom issue on your iPhone. If you have further queries, reach me via the comments section below.
You may also like to read:
Readers like you help support iGeeksBlog. When you make a purchase using links on our site, we may earn an affiliate commission. Read Disclaimer.