Choosing between the iPad and the MacBook Air can be challenging, considering both gadgets are compact, light, and have a similar price point. Some might prefer the iPad Pro because it's much more compact, while others may opt for a MacBook Air for its battery life and superb performance.
In this article, we aim to compare the best model in each lineup, the 12.9″ iPad Pro 2022 and the MacBook Air 2022.
It can get confusing which of the two is better since they have some similar specs, namely being powered by an M2 chip and offering up to 2TB of storage space. If that's you, then this article is a must-read. Let's get going!
iPad Pro M2 vs MacBook Air M2 – Specs
| | | |
| --- | --- | --- |
| | iPad Pro 12.9" | MacBook Air 2022 M2 |
| Colors | Silver, Space Gray | Silver, Starlight, Space Gray, Midnight |
| Capacity | 128GB, 256GB, 512GB, 1TB, 2TB | 256GB, 512GB, 1TB, 2TB |
| Size | 11.04×8.46×0.25 inches | 11.97cx8.46×0.44 inches |
| Weight | 682g (Wi-Fi only) 684g | 1240g |
| Display | 12.9" (diagonal) Liquid Retina XDR display; 2732×2048 pixels at 264 ppi; 1600 nits max | 13.6" (diagonal) LED-backlit display with IPS technology; 2560×1664 at 224 ppi; 500 nits max |
| CPU | Apple M2 chip | Apple M2 chip |
| OS | iPadOS | macOS |
| Camera | Back: 12MP Wide 10MPUltra WideFront: 2x optical zoom out and up to 5x digital zoom | 1080p FaceTime HD Camera |
| RAM | 8GB (128 to 512GB) or 16GB (for 1TB or 2TB) | 8GB (configurable to 16 or 24GB) |
| Ports | USB-C | two Thunderbolt, MagSafe 3 port, Headphone jack |
| Battery Life | 40.88 WhrUp to 10 hours of video playback20W charger | 52.6WhrUp to 15 hours of wireless webUp to67W USB-C Power adapter |
| Audio | Four-speaker audio | Four-speaker sound systemWide stereo soundSupport for Spatial Audio when playing music or videos with Dolby Atmos |
| Price | Starts at $1099 | Starts at $1,199 |
iPad Pro M2 vs MacBook Air M2 – Design
Both come with a sleek, modern look. When it comes to the finish, the MacBook Air M2 offers a lot more options. If you're looking for a more portable option, I suggest you use the iPad Pro M2. Not only is it thinner, but it's also lighter.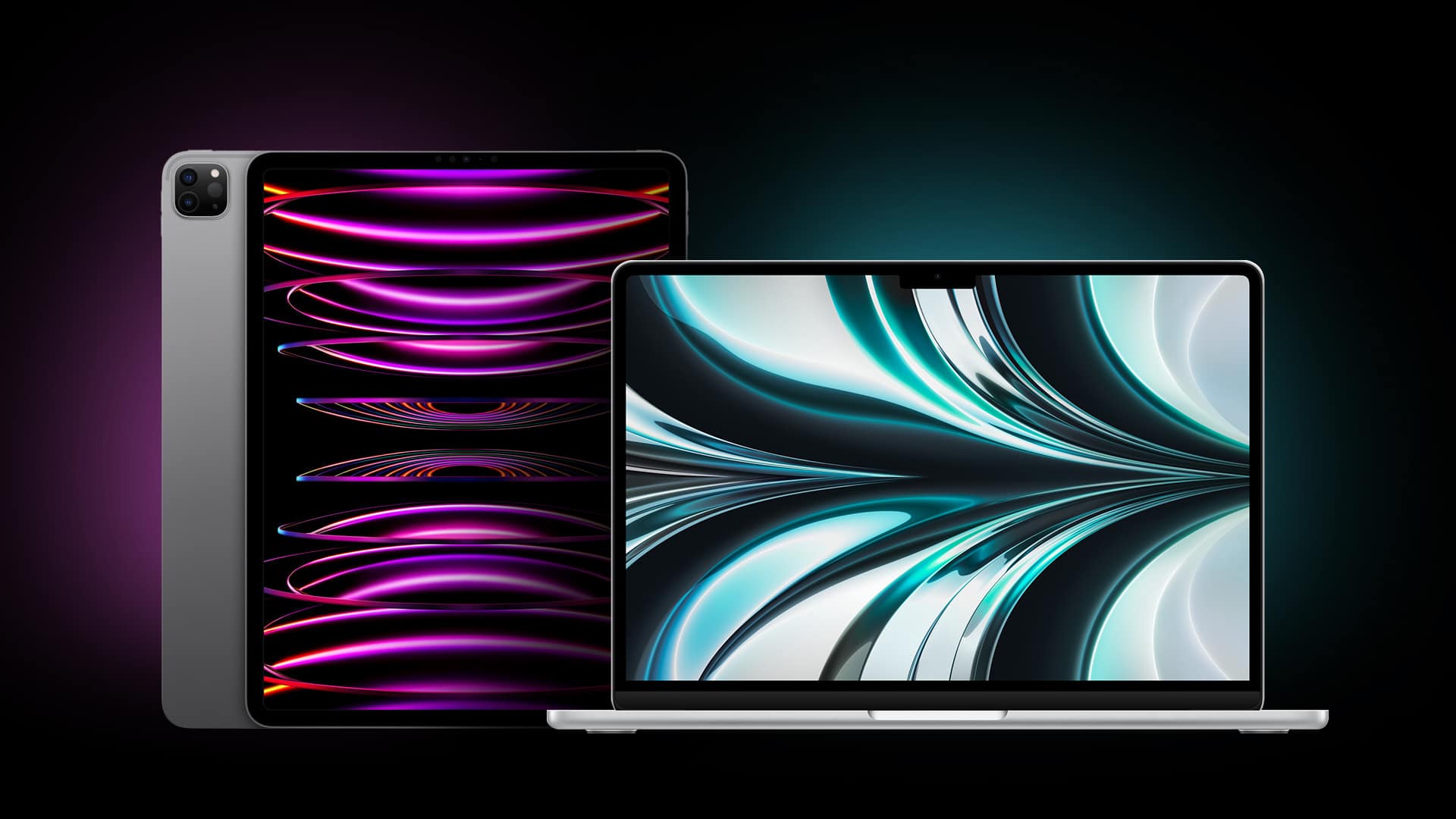 But things change once you plug in the Magic Keyboard to your iPad Pro. A keyboard adds significant bulk to the tablet, making it almost similar in size to the MacBook Air.
The iPad Pro is an excellent alternative for a Mac — it even looks like a laptop (if plugged in with a Magic Keyboard). But the downside is that you can't use it well outside a flat, stable surface. For example, it's not as easy to use as a Mac when you want to work while lying comfortably in bed. So that's one thing you should consider.
Winner: iPad Pro M2
iPad Pro M2 vs MacBook Air M2 – Display
But if screen size is crucial for you, the MacBook Air comes with a slightly larger display. But the iPad trumps the MacBook Air in other display qualities. For starters, the iPad Pro has a refresh rate of 120Hz, compared to Mac's 60Hz.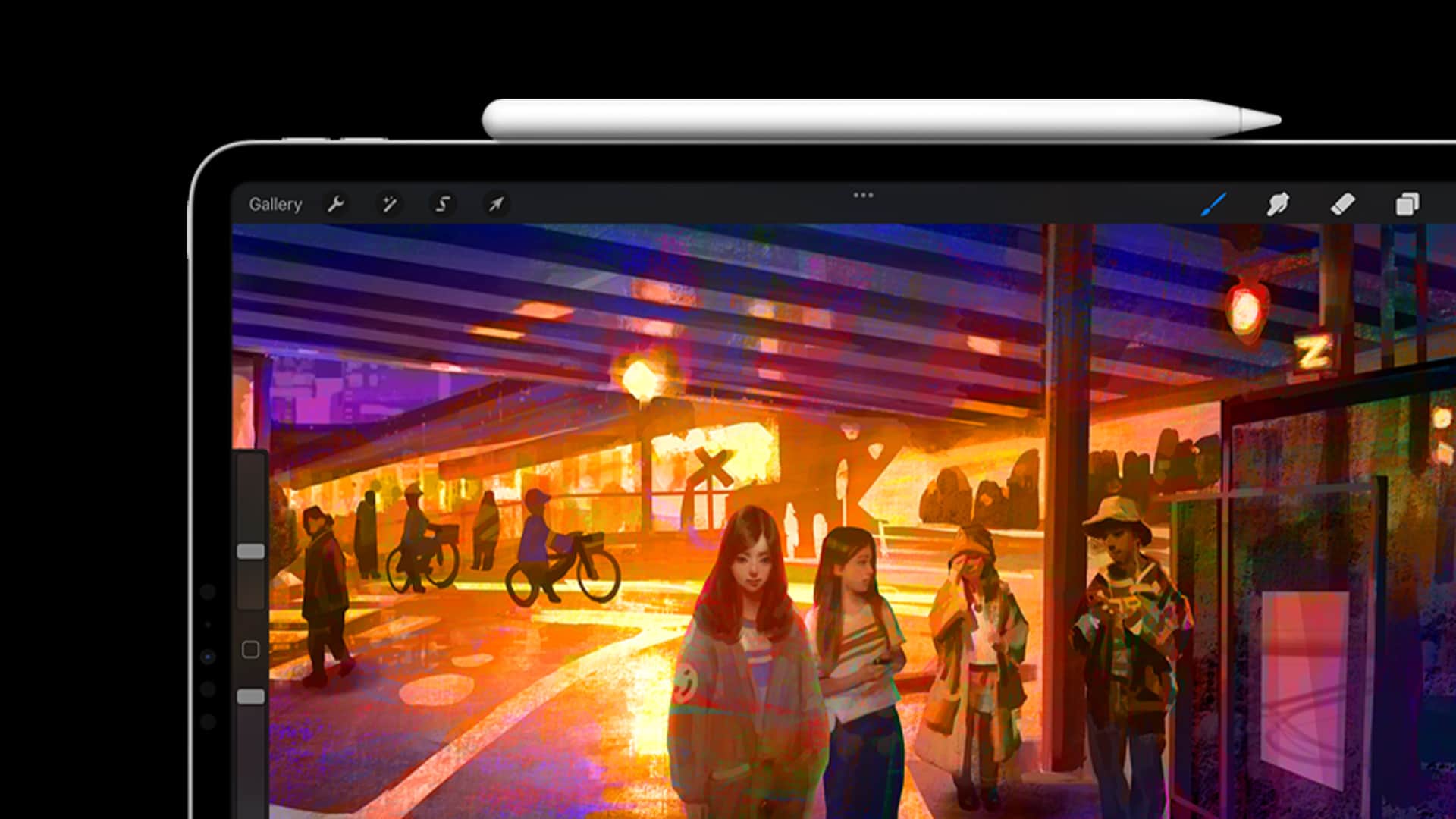 The iPad also has a sharper resolution at 2732×2048 pixels. In terms of brightness, with a maximum brightness of 1,000 nits for full-screen and 1,600 nits for HDR peaks, the iPad is impressive again.
Meanwhile, MacBook Air has a 2560×1664 pixel resolution with a comparable brightness of 500 nits max. Since a lot more content is being released in HDR, you'll surely see a noticeable difference in display between the two devices
Because Apple's iPad Pro uses mini-LEDs, the small lights help provide more precision for dimming dark areas, an essential feature for better contrast. This makes it a better option if you work outdoors or in areas with glare and reflection.
Another obvious pro of using an iPad Pro over a Mac is its touch screen. Interacting with an iPad can be much easier since you just need to tap on the screen or perform certain gestures. That doesn't mean you can't use gestures on the MacBook Air's trackpad, but it's pretty limited compared to the gestures you can do with an iPad.
But if we compare the trackpad of the Magic Keyboard and that of the Mac, the Mac's trackpad is larger and much easier to use. The lack of function keys in the Magic Keyboard is another downside compared to a row full of function keys in the MacBook Air's keyboard.
Winner: iPad Pro M2
iPad Pro M2 vs MacBook Air M2 – Hardware
Regarding ports, the iPad only has one USB-C port, while the Air has two of those to go with a headphone jack. To add, bringing back MagSafe charging port frees up the USB-C port of the Mac for other uses.
However, if you plan to get a Magic Keyboard, it will afford you an additional USB port on the keyboard for charging the iPad. Although it adds bulk and weight to the device, the option to get a Magic Keyboard keeps the iPad Pro versatile.
Both devices offer Wi-Fi 6 and Bluetooth 5.0, but the Air doesn't offer cellular connectivity, so this might be a con if you're always on the go but need a reliable internet connection. Don't worry, though. You can always use your iPhone's hotspot (or any other device's hotspot, for that matter).
Winner: MacBook Air M2
iPad Pro M2 vs MacBook Air M2 – Performance
You'll likely get a roughly neck-and-neck score when it comes to performance, given that both devices are powered by Apple M2 chip and have similar storage options. However, MacBook Air users have the option to upgrade to up to 24GB of memory.
This is an excellent option for users who push their machines to the limit, such as doing pretty intensive tasks like video editing (or anything creative, to be honest) or tons of multitasking.
When it comes to performance, it ultimately boils down to preferences rather than numbers. Both devices handle day-to-day tasks really well.
Winner: TIE!
iPad Pro M2 vs MacBook Air M2 – Camera
The iPad easily wins the contest when it comes to the camera. Aside from having a front and rear option, you also have capable photo and video sensors. It also offers its users Portrait Mode shots and various other shooting features, making it a great choice for photo and video pros. It also has a LiDAR scanner, which is handy when using augmented reality apps.
However, this doesn't mean that the Mac's camera isn't good. Its 1080p FaceTime camera is still a significant improvement to its predecessor's 720p, assisted by M2's image signal processing.
Users will also benefit from iPad's Face ID, while the M2 MacBook Air offers you a Touch ID. While both biometric security features are secure, Face ID can be more convenient since you don't need to do anything other than direct your face toward the screen.
Winner: iPad Pro M2
iPad Pro M2 vs MacBook Air M2 – Battery life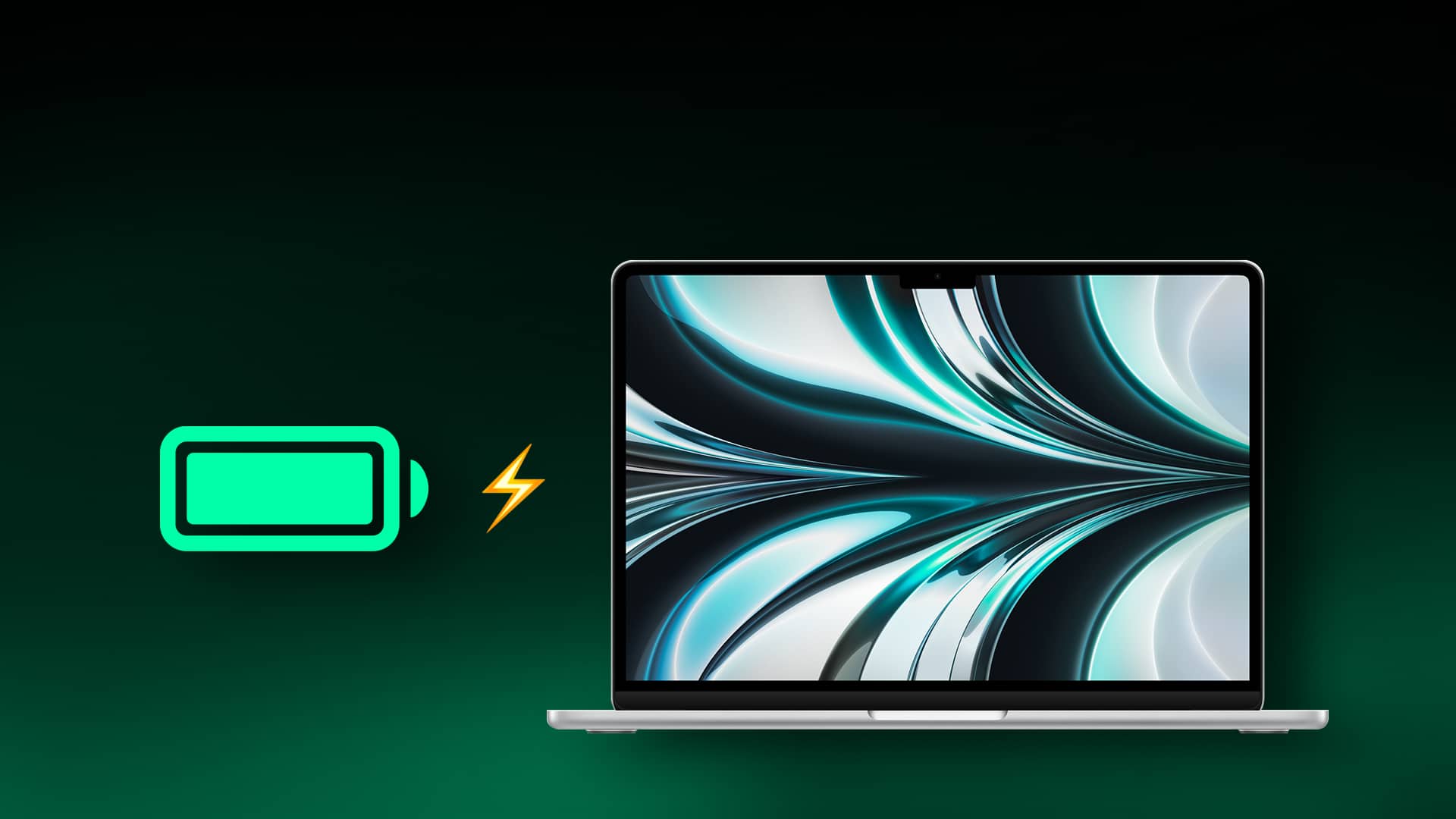 While the iPad's battery life is pretty strong for a tablet, given the functionalities and performance, it's still no match compared to the battery life of a Mac. While most users can use their Macs for general browsing and work with plenty of battery left by the end of the day, most iPad users need to charge their devices daily.
Not to mention, MagSafe3 brags an up to 67-watt power adapter for faster charging.
Winner: MacBook Air M2
iPad Pro M2 vs MacBook Air M2 – Storage
When it comes to storage, there is an overlap in what the two devices are offering. The MacBook Air lets users choose from 256GB, 512GB, 1TB, and 2TB. Meanwhile, the iPad offers a similar range of storage options, plus a 128GB option.
Winner: MacBook Air M2
iPad Pro 2022 vs MacBook Air 2022– Price
The iPad Pro 12.9 and the MacBook Air 2022 M2 are available from the Apple Store and a range of authorized re-sellers.
Apple has reduced the price of the MacBook Air M2 a few times since its release, which makes its base price slightly cheaper than the entry-level 12.9″ iPad Pro.
While the two devices have a similar base price, this changes once you choose your preferred storage option and features like connectivity and pre-installed software.
The iPad Pro comes in five different storage options and an option for cellular connectivity. Here's the pricing:
128GB with Wi-Fi: $1,099
128GB with cellular: $1,299
256GB with cellular: $1,399
256GB with Wi-Fi: $1,199
512GB with Wi-Fi: $1,399
512GB with cellular: $1,599
1TB with Wi-Fi: $1,799
1TB with cellular: $1,999
2TB with Wi-Fi: $2,199
2TB with cellular: $2,399
Meanwhile, the MacBook Air is a bit more straightforward. It comes with three different memory and storage options.
Just add the following to the base price depending on which upgrade you want for your MacBook Air M2:
16GB unified memory: +$200
24GB unified memory: +$400
1TB SSD storage: +$200
2TB SSD storage: +$600
There are other add-ons available that further increase the Mac's price. If you want a Final Cut Pro pre-installed on your device, you'll need to pay an additional +$299.99 and $199.99 for Logic Pro.
To add, the iPad Pro doesn't come with accessories yet. You need to add an additional $349 if you plan to get a Magic Keyboard and another $129 for a second-generation Apple Pencil.
iPad Pro M2 vs MacBook Air M2 – Final verdict
Each device wins over the other when it comes to certain features. The iPad Pro trumps the Mac in terms of camera, but the Mac's battery life is significantly longer. But in
At the end of the day, it all boils down to preference. If you want something you can bring anywhere, the iPad Pro offers connectivity, display, and portability. If you're looking for a machine with a longer battery life and a better keyboard, then the MacBook Air is your best bet. Both devices are great options for creative professionals who must bring their work wherever they go.
It can be challenging to decide which of these two devices is right for you, but once you consider your needs and preferences, making a choice will be easier.
Which one would you choose? Let us know in the comments!
Read more:
Readers like you help support iGeeksBlog. When you make a purchase using links on our site, we may earn an affiliate commission. Read more.
Rachel loves anything Apple —from iPhones, to Apple Watches, to MacBooks. She is also a medical writer and a ghostwriter for various publications.