Websites keep a tab on your interest to show related contents or ads that you would like to check out. As a result, you are able to quickly access the things you prefer. But what if you don't want to be tracked and wish to provide more safeguard to your privacy? There is a way you can prevent websites from keeping a track on your activities while using Safari on your iPhone and iPad running iOS 11.
The latest iOS version has added a new privacy and security feature in Safari that enables you to stop websites from keeping an eye on your activities. It's the easiest way to provide an additional shield to your private information. Let me show you how it works!
UPDATE: In its latest iOS 12.2 beta 2, Apple has removed Do Not Track feature.
How to Stop Websites from Tracking You in Safari on iPhone and iPad
Step #1. Launch Settings app on your iOS device.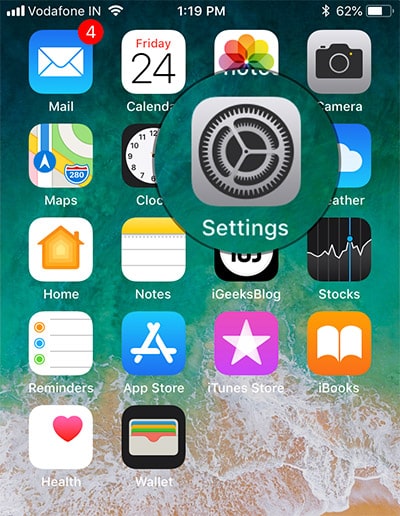 Step #2. Next, you need to scroll down and tap on Safari.
Step #3. Scroll down again and turn on the switch next to Ask Websites Not To Track Me.
That's done!
From now onwards websites will no longer track you.
Later, if you happen to change your mind and wish to allow websites to keep a tab on you to show the kind of contents you prefer, just follow the steps mentioned above and turn off the Ask Websites Not To Track Me switch in the end.
Wrapping up
One of the main reasons why I prefer Safari is that it offers more safeguard to your privacy. Features like the ability to automatically save reading lists from iCloud, private browsing mode which not only allows you to search the web securely but also blocks some websites from tracking you make the web browser very user-friendly. What's your take on Safari? Toss up your thoughts in the comments below.
You might want to have a look at:
The founder of iGeeksBlog, Dhvanesh, is an Apple aficionado, who cannot stand even a slight innuendo about Apple products. He dons the cap of editor-in-chief to make sure that articles match the quality standard before they are published.