When you eagerly order that brand new Apple device, whether it's the latest iPhone, MacBook, or AirPods, the anticipation can be overwhelming. You find yourself repeatedly checking your email for shipping notifications, tracking the package's progress, and wondering, "How long does Apple take to ship products?"
In this article, we'll dive deep into the shipping process at Apple, exploring the factors that affect delivery times and providing tips to help you track package with a special tool.
How does Apple's shipping process work
Apple's shipping process is a well-oiled machine designed to get your order to your doorstep as efficiently as possible. Here's a glimpse into how it works:
Order Processing: Once you place an order on the Apple website, your order goes through an initial processing stage. This includes verifying payment information, checking product availability, and preparing your package for shipment.
Shipping Options: Apple offers various shipping options, including standard shipping and expedited shipping. The shipping method you choose can significantly impact delivery times, from 2 hours and up to 3 weeks.
Warehouse Location: The location of Apple stores or warehouses plays a vital role in how long it takes for your order to ship. If the product is in stock at a nearby distribution center, you can expect a shorter delivery time compared to products that need to be shipped from a more distant facility.
Estimated delivery time for Apple products
Apple provides estimated delivery times during the checkout process based on your shipping address and the chosen shipping method. Keep in mind that these estimates are just that—estimates. They are subject to change based on various factors.
Factors affecting delivery times
Several factors can impact how long it takes for your Apple order to reach you. These include:
Product availability: If the product is in high demand, it may take longer to ship.
Shipping method: As mentioned earlier, your choice of shipping method matters.
Location: Your proximity to an Apple distribution center affects delivery times.
Peak seasons: During holidays and product launches, shipping times may be longer due to increased demand.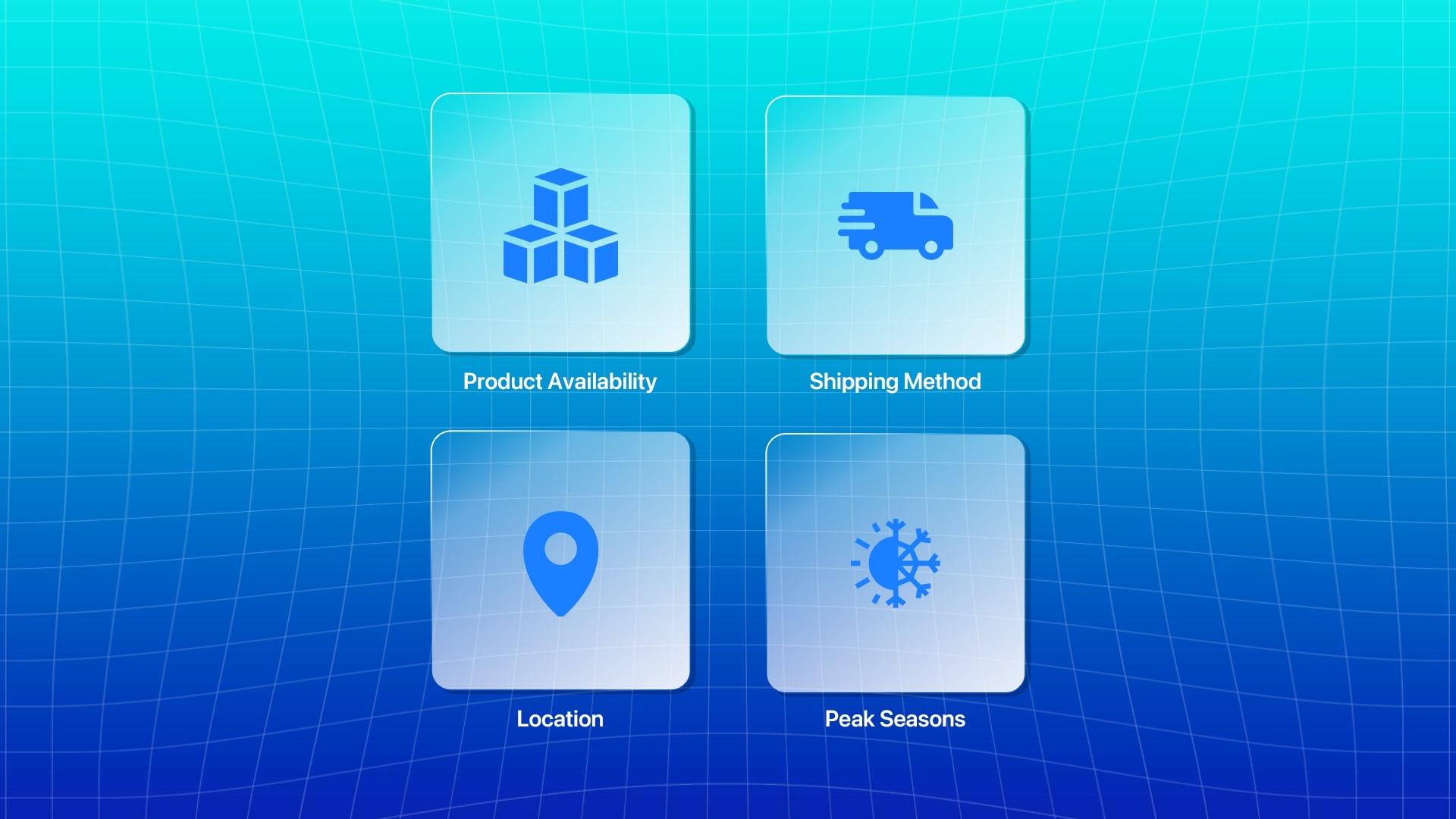 Check your order status
To track your Apple order effectively, visit the "Order Status" page on the Apple website.
You'll need your order number and email address to check your package's status.
Package Tracking Tips
Now that you've placed your order and have a tracking number, here are some tips for effectively tracking your Apple package:
From the moment you receive a tracking number, you are able to track your product independently from Apple.
Several online tracking tools offer advanced tracking solutions, including live tracking, full delivery history, and even an estimated delivery date calculated by Ordertracker's AI.
Using these free online solutions will allow you to acknowledge the origin of your shipment, the courier company in charge of your delivery, the current status of the package, and an accurate delivery date for your product.
Track using online tools
Visit Ordertracker's website: Start by visiting the website of Ordertracker. This tool also offers a convenient mobile app for on-the-go tracking.
Input Your Tracking Number: Your tracking number is the key to monitoring your Apple order. You can find this number in the email notification sent by Apple or on your order dashboard. Once you have it, simply copy and paste it into the search form provided on the tracking website.
Access Your Tracking Data: With your tracking number entered, click on the "Track" button. The tracking tool will then retrieve your order's current status, pinpoint its location, list the carriers involved, and display the estimated delivery date for your package.
If you encounter any issues with tracking, double-check that you've entered the correct tracking number. Be aware that order numbers are not linked to tracking data for packages, so ensure you're using the correct identifier.
Using online tracking tools is a fantastic way to alleviate the suspense of waiting for your Apple order. By following these simple steps, you'll have all the information you need at your fingertips, allowing you to count down the days until your new device arrives.
Contact Apple Support
If you have concerns about your order or need assistance, don't hesitate to reach out to Apple's customer support. They can take measures about your shipment.
Conclusion!
In the age of instant gratification, waiting for your Apple order to arrive can feel like an eternity. However, understanding Apple's shipping process and utilizing effective tracking methods can help ease the anticipation. While the exact delivery time may vary depending on several factors, you can rest assured that Apple is committed to delivering your order as quickly as possible.
So, the next time you find yourself pondering, "How long does Apple take to ship?" Remember that patience is a virtue, and with the right tracking tools, you'll have that coveted Apple device in your hands in no time.
Remember to check your order status, choose the shipping method that suits your needs, and, most importantly, savor the anticipation because good things are worth the wait!
Read more:
Readers like you help support iGeeksBlog. When you make a purchase using links on our site, we may earn an affiliate commission. Read Disclaimer.