Parenting these days is like walking on a thin rope. While you want to gift the kids their personal space, you also want them protected from malicious people, websites, places, and more. However, the usual parental control apps either do too little or too much, but not Find My Kids.
Find My Kids app allows you to monitor your kids moderately. It doesn't go overboard with snooping features and sports features you may need to keep a side-eye on your child's activity.
Although designed for kids, I used the app to track my husband (with his permission, of course) to test it out, and here's my honest finding and review for Find My Kids.
Find My Kids: An app to keep your kids safe and secure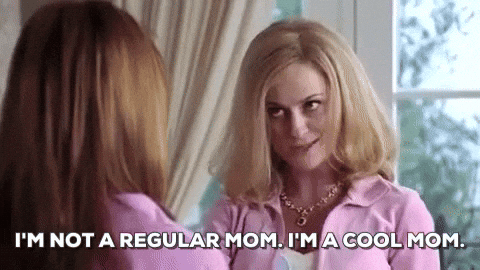 Don't we all want to be the coolest parents, but responsibilities come in our way. On the one hand, you want to allow your child to learn and do things independently; go to school, meet new people, make friends, and explore their strengths.
And on the other hand, you are also worried about their safety? Well, Find My Kids can help you manage both sides of the coin. You can ensure their safety with it by your side without being an overbearing, full-on helicopter parent.
How the Find My Kids app works
Like any other third-party parental apps, you'll have to download Find My Kids on your Phone and a companion app, Pingo on your child's iPhone, Android device, Apple Watch, or other GPS watches.
Although, unlike some sneaky ones, it will not be hidden or disguised in the parent or child's phone. So, you and your child are on the same page, and they'll very well know about the app and that their parents are on patrol duty.
Moreover, thanks to some smart features, the app works in reverse as well. No, the child won't be tracking parents, but they could connect with you and ask for help whenever needed.
A good mix of parental control features
An app is as good as its features. And the only feud I often have with such apps is that they are too intrusive. However, I understand GPS monitoring, geo-fencing, and other such features and their benefits.
I can't stand behind calls, messages, and keystroke monitoring; it gives me the heebie-jeebies. And this is why I am pretty cool with Find My Kids; it almost strikes the right balance of helpful and respectful (to your child's privacy) features.
1. Track location history
Is your kid at school? Did they follow the usual route, or was there a reroute you didn't know about? Find My Kids shows your child's current location, plus where they have been throughout the day.
Plus, you can also check out the visited locations on foot or vehicle and the max speed. And choose whether you want to see the progress in Google Maps or Apple Maps.
2. Geo-fencing at its best
You can easily assign 'safe' zones for places like home, school, tuitions, playground, friends' house, etc. Moreover, you can also define the coordinates and radius of the zone with high accuracy even with places inaccessible to GPS.
Now, as the child enters or exits one of these places, an automated message is sent to your device. This is just to confirm that they have safely reached the place and aren't sneaking out.
Although pinning a far-flung location is a tad bit difficult. I wish they could take address instead of me dragging the pin.
3. Stay connected with your kids at all time
Find My Kids also doubles as a messaging app, complete with voice notes and some cool stickers. I particularly enjoy the sticker; they are well-suited to parenting, like "Did you do your homework or charge your phone?"
In addition, you can also check the battery level of the kid's device and remind them to charge it via message. Or ping it when they can't find their phone. So in a way, the app also features Find My-like features.
4. You are there for them whenever they need
How does an SOS signal sound? If your child is in danger and can't make a call, they can enable an emergency signal from the app. You'll receive their exact location, and the device will start auto-recording the surrounding.
What's more? If your child is using an Android device, you get two more benefits.
Live listen – Is your child being bullied, or do you fear a teacher/family member misbehaving? You can enable this setting and listen to what's happening around them. You can even record it for proof or any other purpose.

Yes, this sounds like a privacy breach, but this could be helpful as long as your kids know. Imagine the confidence your kids can boast when they know you are listening in to help them fight the bully.

App usage statistics – Like Screen Time in iPhone, you can check your kid's phone usage down to which app they used the most for how long.
Is Find My Kids a great find?
iGeekometer
User Interface
Parental control options
Performance
Value for money
I might not have kids, but as a doting and somewhat overbearing aunt who's too well-versed with the negatives and positives of technology, I have a soft corner for thoughtful parental apps. And Find My Kids is quite on-point; a free app with premium features like Location history, SOS signals, and app usage monitoring. I have already slipped the App Store link to my sister.
Honestly, you will not be whipping your hands clean of the 'helicopter-style parenting' tag. But it allows you to gain your child's trust with helpful features like chat, SOS, ring their device, and more. As long as you are transparent with your child, they might allow this encroachment for their safety.
Pros
A transparent Parental control app
Thoughtful and useful features
Minimal and easy to use UI
Quite accurate
Cons
The kid's app interface could be more fun
The monthly subscription is a bit expensive
Price:
License for 1 device – $2.99/month
Family license for 3 devices – $16.99/year
Unlimited access up to 3 devices – $25.99
Readers like you help support iGeeksBlog. When you make a purchase using links on our site, we may earn an affiliate commission. Read more.
A self-professed Geek who loves to explore all things Apple. I thoroughly enjoy discovering new hacks, troubleshooting issues, and finding and reviewing the best products and apps currently available. My expertise also includes curating opinionated and honest editorials. If not this, you might find me surfing the web or listening to audiobooks.