Soda PDF is a smart, exhaustive PDF manager. You can open it in any browser or device (including Mac, iPhone, and Windows) and handle almost any task, from editing, annotations, signatures, OCR, format conversion, form filling, and more.
Pros
Can convert, edit, and transform PDFs
Host of great and potent features
The free version is pretty accessible
Cons
UI needs some improvements
Price: Free to use (subscription starts from $4.15/month)
The PDF format was created to make everyone's life easier. However, it sometimes becomes more of a headache. You can't directly edit the files or fill in necessary information unless you have a PDF editor, and mind it, they are not that easy to use.
Here comes Soda PDF online editor tool, which promises to solve any and all PDF-related problems. And while it is packed with many more tools, there's a big question here. Can Soda PDF live up to the promises, and are the tools and features exactly what you need?
Soda PDF review: A full-fledged web app for all things PDF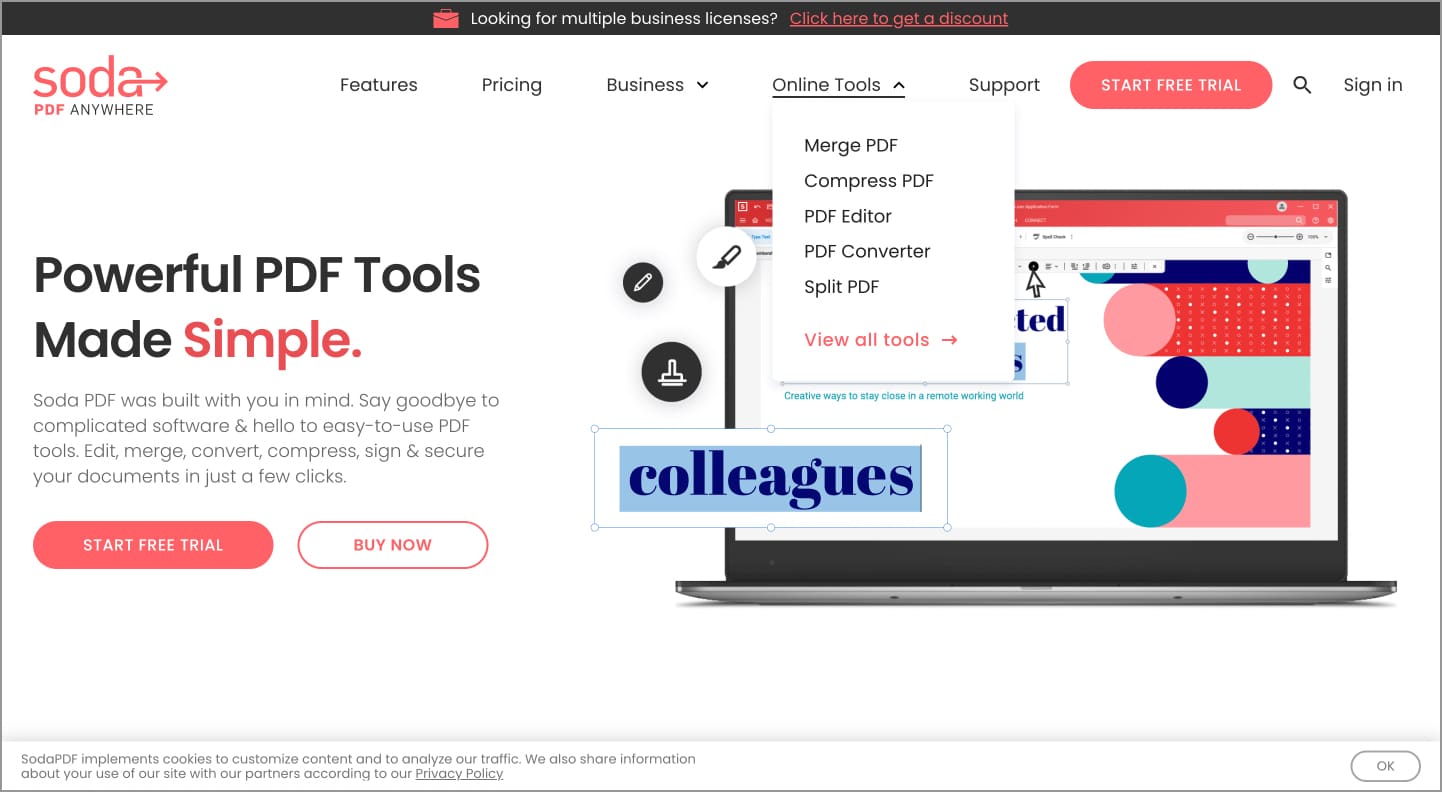 It seems that Soda PDF takes its namesake quite seriously. Just like sodas are fun and quench our thirst quickly, the editor and converter are fun to use and help you complete tasks quickly.
Soda PDF is a full-fledged web app that offers everything you expect from a regular PDF editor. From creating PDFs to converting files to PDFs, editing PDFs, adding signatures, and filling forms, Soda promises to do all.
Since it's accessed through a web browser, you can use it on macOS, Linux, Windows, iOS, Android, and anywhere you can run a browser.
While we will be looking more at the features offered by Soda PDF, it's pretty evident that there's a reason why big names like NASA, TATA, Scotia Bank, and many other big names use this online tool.
Soda PDF features that'll make PDF editing a breeze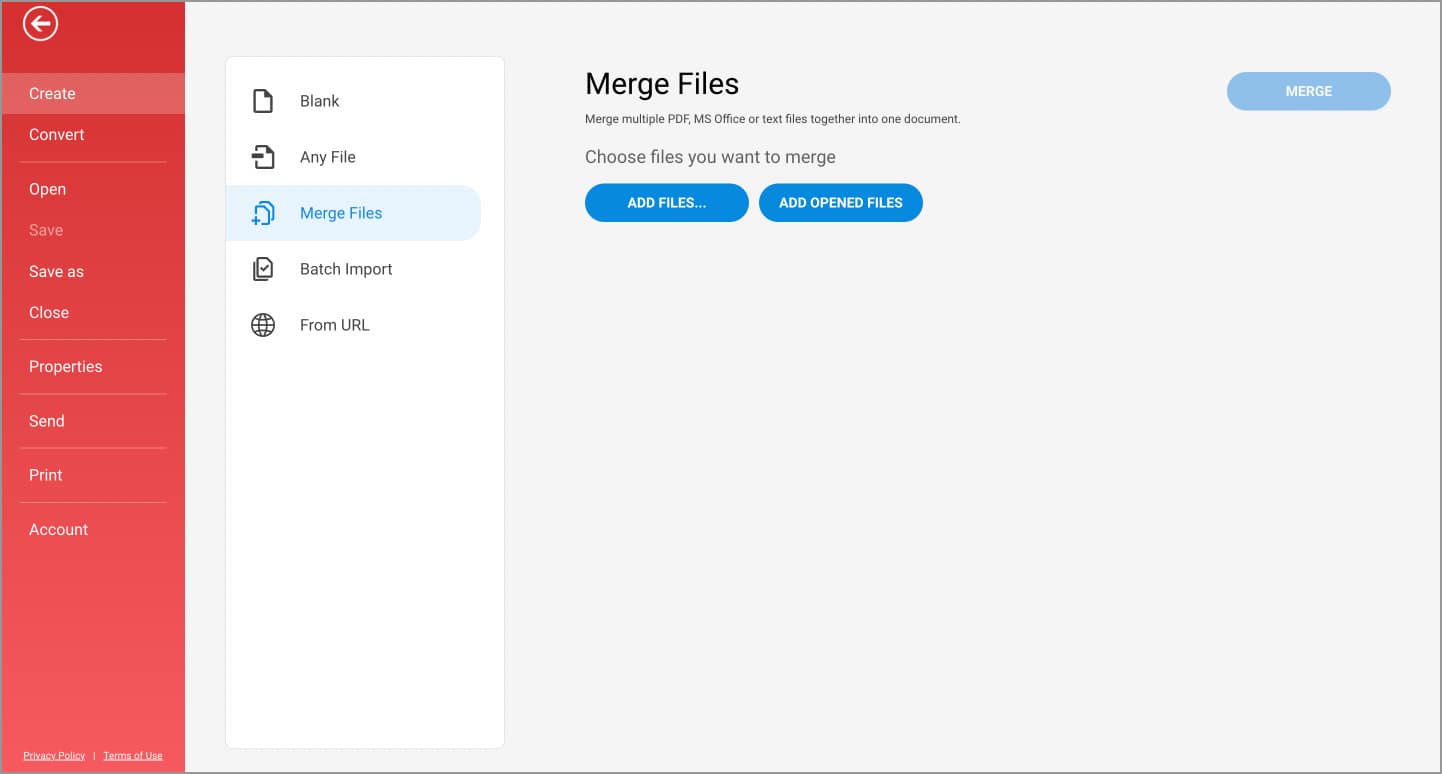 Soda PDF offers most of the features you expect from a PDF viewer or editor. These includes:
Edit PDF – Add, edit or remove text in your PDF. Insert images, links, stamps, whiteout & highlight paragraphs. You can also rearrange or delete the pages in the pdf.
Merge & Compress– Merge many file types like Word, Excel & PowerPoint to PDF. Compress PDFs without losing quality
Create & Convert – Create PDFs from scratch, scans, convert documents, or even from URLs. There's also an option for batch conversion of files.
E-Sign: Sign documents, set templates to add signatures, and manage who all can sign your documents.
OCR: Scan & recognize text within the document or images. You can manually select areas with text on documents or images for text recognition and either copy or edit them.
But it's not just how many features we get; it's also about how well those features are. And I must say, Soda PDF does a great job at it; let me show you how.
Convert PDF files easily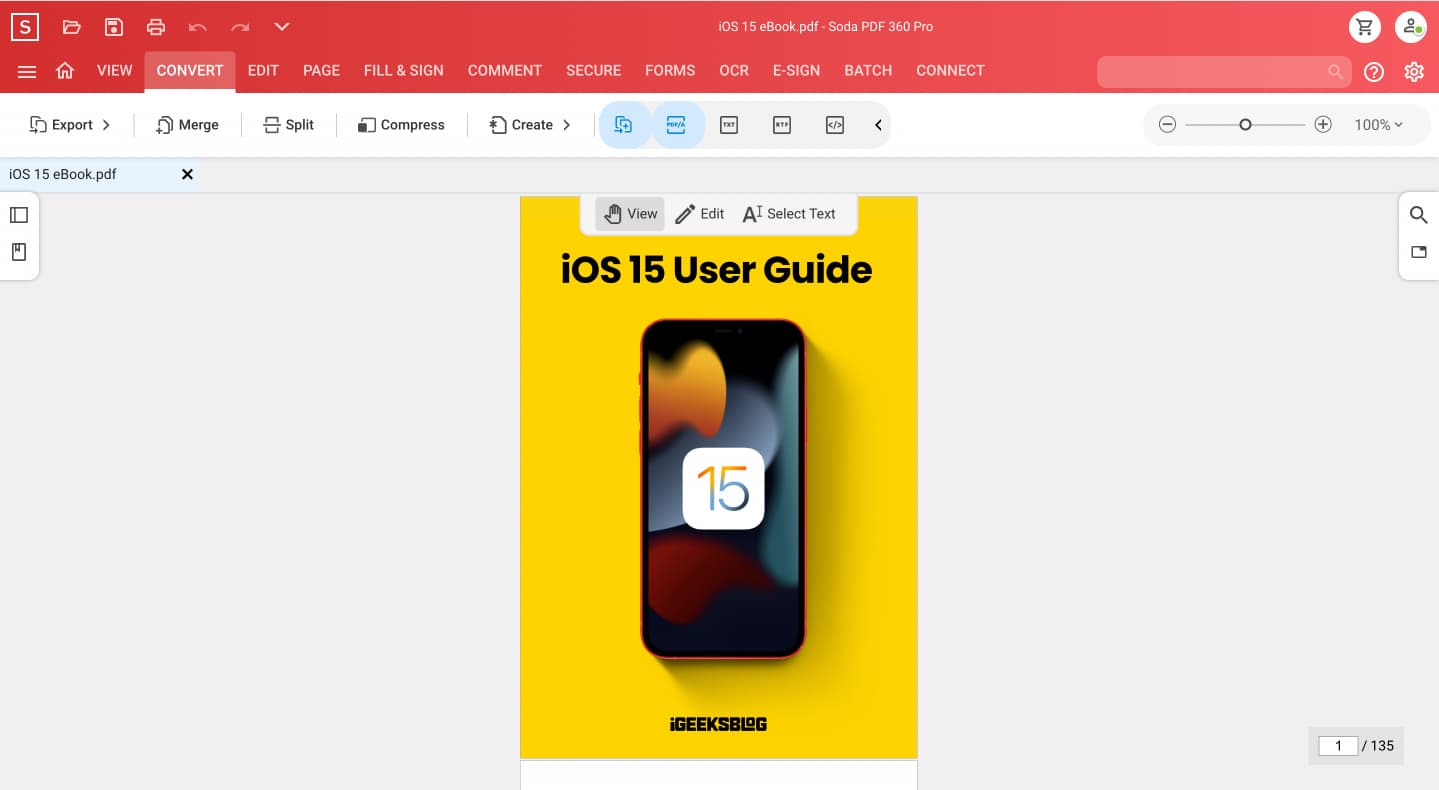 With Soda PDF, you can easily Merge, Split, Compress, or export pages accordingly. All with very easy steps like:
Merge: Click Add Files and Select the file you want to merge → Click Merge.
Split: To Split a document, you need to have a premium subscription, and if you are subscribed, then you can choose to split your pdf file from either of these options:
All: This can split the pdf file based on the number of pages you have assigned.
Range: Split the document based on a specific range
Compress: There are five types of compression options available for you to choose from. Additionally, Soda PDF will inform what things it will omit to compress the file.
Export: You can export the document to Word, Excel, Presentation, or even an image. If that's not enough, there's also an Advanced option where you can convert your file to multiple PDF formats, text, Rich text format, or even codes, but this feature is only for premium users.
Password lock: If you are a person concerned with security, there's an option to lock your document. Moreover, you can also impose passwords over a particular set of permissions.
OCR feature: Select the text in your document or images, and copy, paste or share it as per convenience. You can even share the document with Evernote or SharePoint.
All the features worked as they had promised. But the boat was not always sailing well, maybe because my internet connection was as unstable as my relationship history. And I would have appreciated an offline app for such instances.
And while almost all features are well labeled, the sub-features were represented as small icons. Since I was trying Soda PDF for the first time, it was difficult to figure out the icons, and their function was which.
Edit documents on the go
Editing the document was easier than expected, thanks to the well-organized options. However, the unlabelled sub-options were still a headache. This time around, I mistakenly removed the header and footer; thankfully, the undo option was there to save me.
But I must appreciate the array of options; you can extract, replace, insert, delete or even move the pages. You can also add text symbols, signatures, or even an E-Sign on the document, extract an image or change the page's background color.
If you wish to add some kind of comments, stamps, or can even fill any forms, there are options for that as well.
Should you consider Soda PDF web app?
iGeekometer
User interface
Ease of use
Features and Facilities
Value for money
The best part I like about Soda PDF is that it's online. The web app can be accessed almost anywhere as long as you have a stable internet connection. Although an offline option is available, it is locked under a subscription.
One thing I liked about this online PDF tool is how many features it gives. And mind you, none of these are just for the sake; each feature has its purpose, and it fulfills it to the T. Other than some UI issues and a steep learning curve, I have no other major complaints with the software.
I was able to throw almost any task related to editing or creating a PDF file. It's as simple as clicking and waiting for the magic to work.
Price: Free to use, subscription as follows:
Standard – $4.15/month (billed annually)
Pro – $7.50/month (billed annually)
Read more:
Readers like you help support iGeeksBlog. When you make a purchase using links on our site, we may earn an affiliate commission. Read more.
Anoop loves to find solutions for all your doubts on Tech. When he's not on his quest, you can find him on Twitter talking about what's in his mind.