With Memojis, users can better express themselves as there are tons of customization options to choose from. However, have you noticed that certain sticker expressions have the default white shirt? Not many know it, but you can change the shirt color to complete your Memoji avatar and match your personality!
Not sure how to do it? Check out the steps below to edit your Memoji shirt color on iPhone and iPad. And if you stick to the end, you'll discover an exciting tip!
How to edit your Memoji clothes color on iOS
Open Messages.
Tap a conversation.
Select the Memoji icon at the bottom.
Tap a Memoji that you want to change the shirt color of.
Tap three dots on the left and hit Edit.
Note: If you want to create a new Memoji, tap New Memoji.
Go to Headwear.
Now select any color that you want as the shirt's color from the bottom color palette.
Note: You can even slide across the color slider to adjust the color contrast of the outfit.


Next, tap Done.


Bonus: In addition to changing your Memoji's shirt color, you can also change the Face mask color of your Memoji if you have one. Just follow the above steps until you're in the Headwear section and scroll to the bottom. You'll then find a section called Face Covering. Select the face covering and change its color.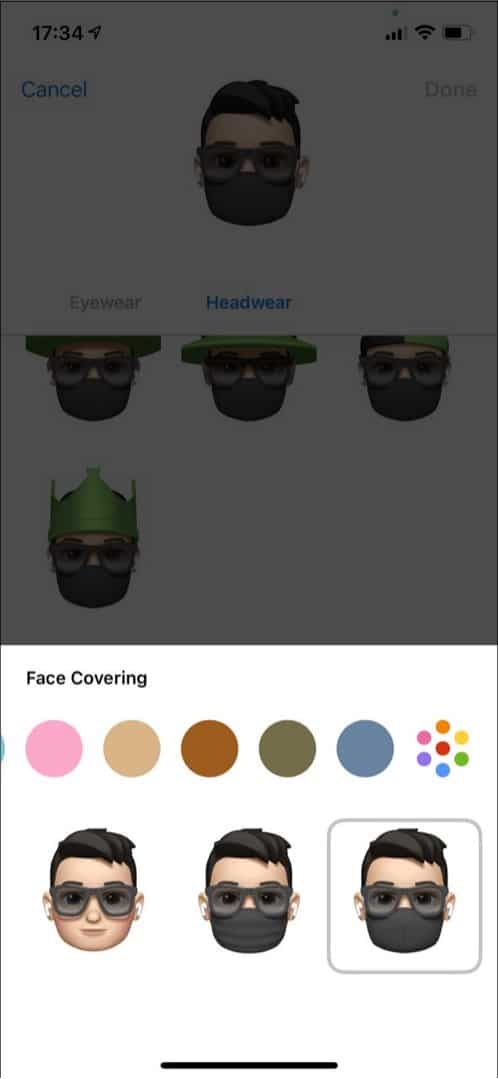 This is how you can change the shirt color of your Memoji on your iPhone and iPad. Let me know in the comments below if you encounter any issues while doing so.
Read more:
Readers like you help support iGeeksBlog. When you make a purchase using links on our site, we may earn an affiliate commission. Read more.
I'm a die-hard Apple Fanboy who's keen and enthusiastic to learn and explore new things in the world of technology. Besides that, I'm currently an engineering student in the field of Electronics and telecommunications, thus love playing with electronic hardware. When not exploring the world of technology, I love learning about the universe/cosmos, time travel, different paradoxes, and so on.