You may already be familiar with the features that headlined watchOS 10, such as the introduction of Smart Stack, new Watch Faces, enhanced fitness tracking, improved Siri capabilities, and a redesigned Control Center. But that's not all. The latest iteration of the Apple Watch software has a treasure trove of hidden gems waiting to be discovered.
In this article, I'll unveil a collection of hidden watchOS 10 features that you absolutely must be aware of.  Without further ado, let's get started!
1. New and improved Grid view
While you won't be able to swipe all the way to the left or right like before, you'll definitely appreciate the new layout. You can now effortlessly scroll through the apps using the Digital Crown or by swiping up or down on the screen.
The apps are thoughtfully arranged, making them more prominent and easier to locate than ever before. This improvement also enhances the usability of your Apple Watch, ensuring a seamless and enjoyable experience.
I personally love this revamped grid view for the Watch. Apple has made a delightful update by blending the traditional grid view with the honeycomb structure we were familiar with.
2. Revamped app designs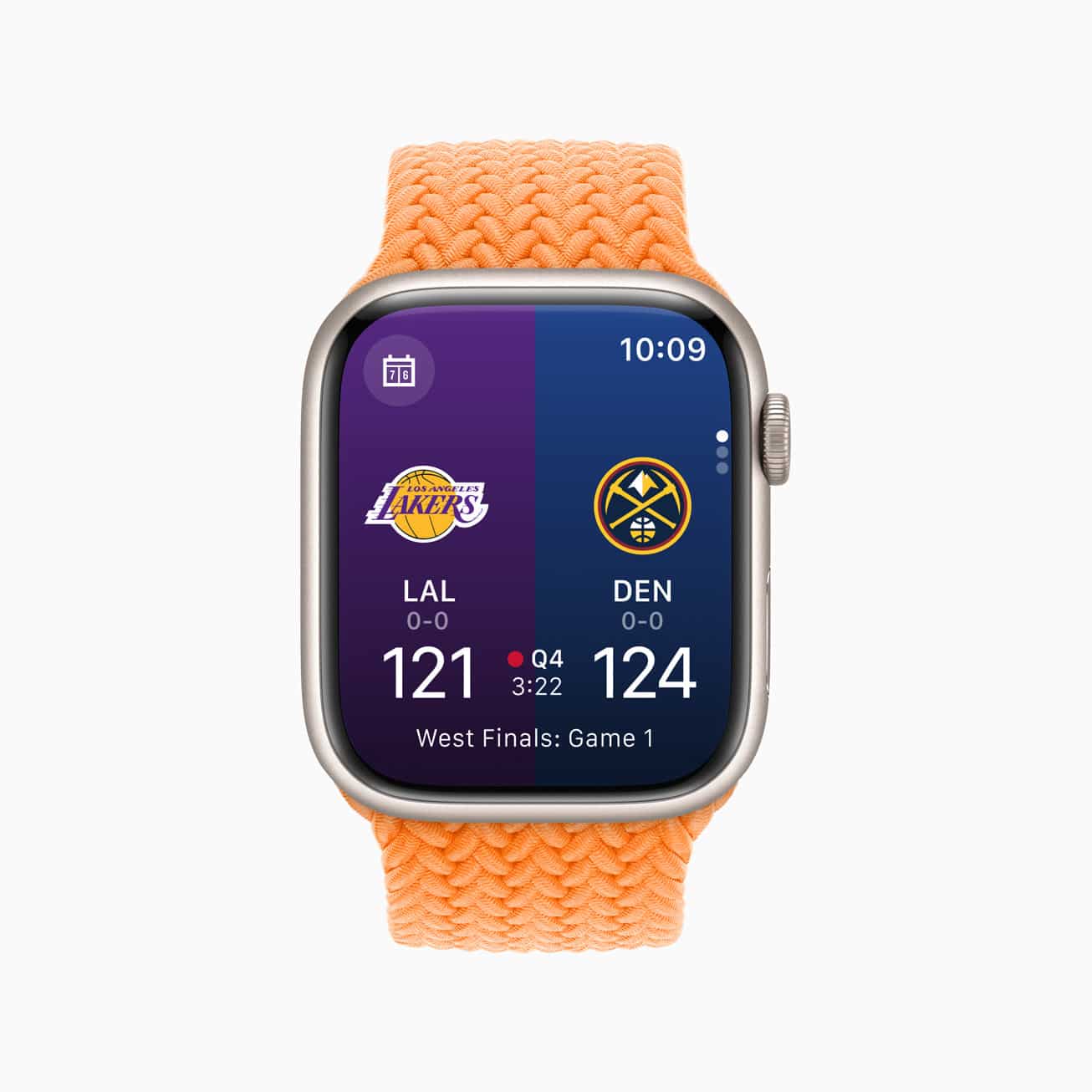 Several Watch apps have also received significant improvements. Weather, Stocks, Home, Maps, Messages, and World Clock are among the leading apps that have undergone UI enhancements. On the other hand, Music, Fitness, and many other apps have got received minor UI improvements.
These changes are intended to improve user experience and deliver a more aesthetically pleasing interface.
Interacting with content has been made easier with the introduction of new full-screen views for select apps and refreshed animations.
3. HomeScreen animation
Before watchOS 10, when you turned on your Apple Watch, the Home Screen would be summoned without any animation. But now, with the latest update, the Home Screen has a cool new animation that makes it look more lively.
Now, when you go to the Home Screen, the apps get a bouncy animation. In my opinion, that's very pleasing to the eyes.
4. Smart Stack
Smart Stack is an exciting watchOS 10 addition that brings a whole new level of convenience to your Apple Watch. Thanks to this feature, you can now easily access a variety of widgets that are tailored to your needs.
This smart feature takes into account your activities and personal preferences to intelligently organize and display the widgets that are most important to you.
Be sure to read our informative article on how to use Smart Stack on watchOS 10 to learn more about it.
5. Easier access to Control Center and App Manager
Previously, when you pressed the Side button, you would invoke the App Manager. But with watchOS 10, the Side Button invokes the Control Center!
Similarly, on watchOS 9, you could switch between your recently used apps by double-pressing the Digital Crown. However, that isn't the case anymore. Now pressing the Digital Crown twice launches the App Manager.
If you want to know more about what you can do with the buttons on your Apple Watch, check out our article.
6. Mindfulness app gets new State of Mind feature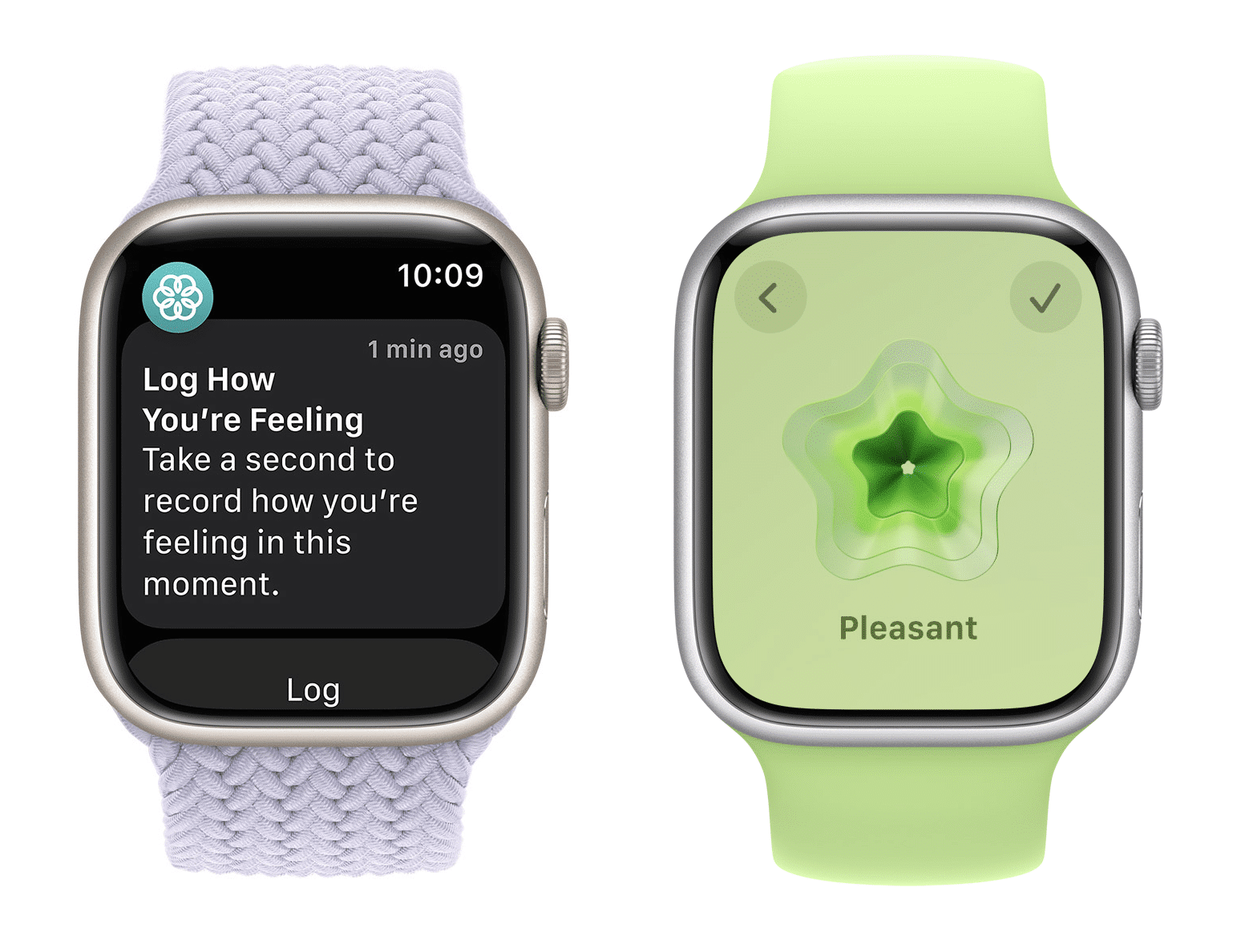 Apple's emphasis on mental health is more now than ever before. The Mindfulness app now has a unique feature that lets you keep track of your emotions and moods throughout the day.
Follow the instructions listed below to log your mental state on your Apple Watch.
Press the Digital Crown to wake up the Apple Watch.
Launch the Mindfulness app → Tap State of Mind.
Choose one of the options described below:

Log how you're feeling right now: Tap this if you want to record your current emotions.
Log how you've felt overall today: Tap this if you want to track your overall mood for the day.

Swipe up or down on the screen to scroll through the options.
You can also use the Digital Crown to do so.

Here are the available options:

Very Pleasant
Pleasant
Slightly Pleasant
Neutral
Slightly Unpleasant
Unpleasant
Very Unpleasant

Once you have chosen the appropriate option. Tap the check icon on the top-right corner.
Now, you may be asked a few additional questions about your current mental state. However, keep in mind that these questions are optional, and you can skip them by selecting the check icon again.
Additionally, you can log your State of Mind on your iPhone since it is now included in the Health app. Check our article for more such hidden iOS 17 tips and tricks.
7. Updates for the Medication app
The Medication app has also been updated to help you stay healthy.
It can now send follow-up reminders to ensure you are taking your medicines regularly. The reminder gets triggered if you forget to log the intake of medicine within 30 minutes of the scheduled time.
8. Compass app receives new Waypoints feature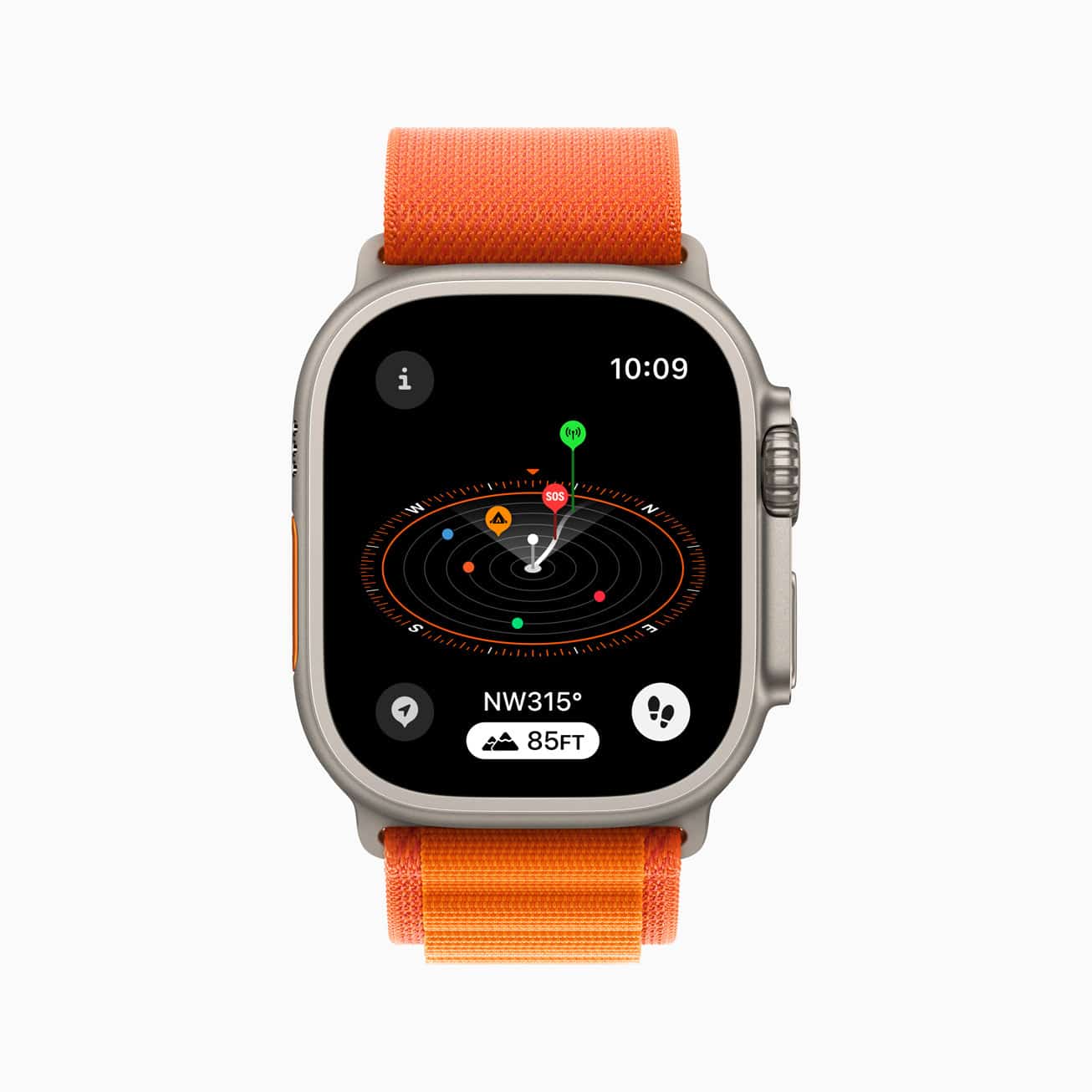 Apple has added two new features to the Compass app that are perfect for hikers.
The first feature is called the Last Cellular Connection Waypoint, which shows you the estimated location of your last cellular signal. This is helpful if you want to check your messages or make a call while you're hiking. You can just check the signal location and head back to that very spot.
The second feature is called the Last Emergency Call Waypoint, which estimates the location of your last mobile network connection. This is important if you need to make an emergency call.
In addition to these new features, Apple Maps has added a new topographic map, which is only accessible to the United States at the moment. The new map now comes with contour lines, hill shading, elevation information, and points of interest. It can be helpful to understand the terrain and find interesting landmarks while hiking.
9. Improvements in cycling Workout mode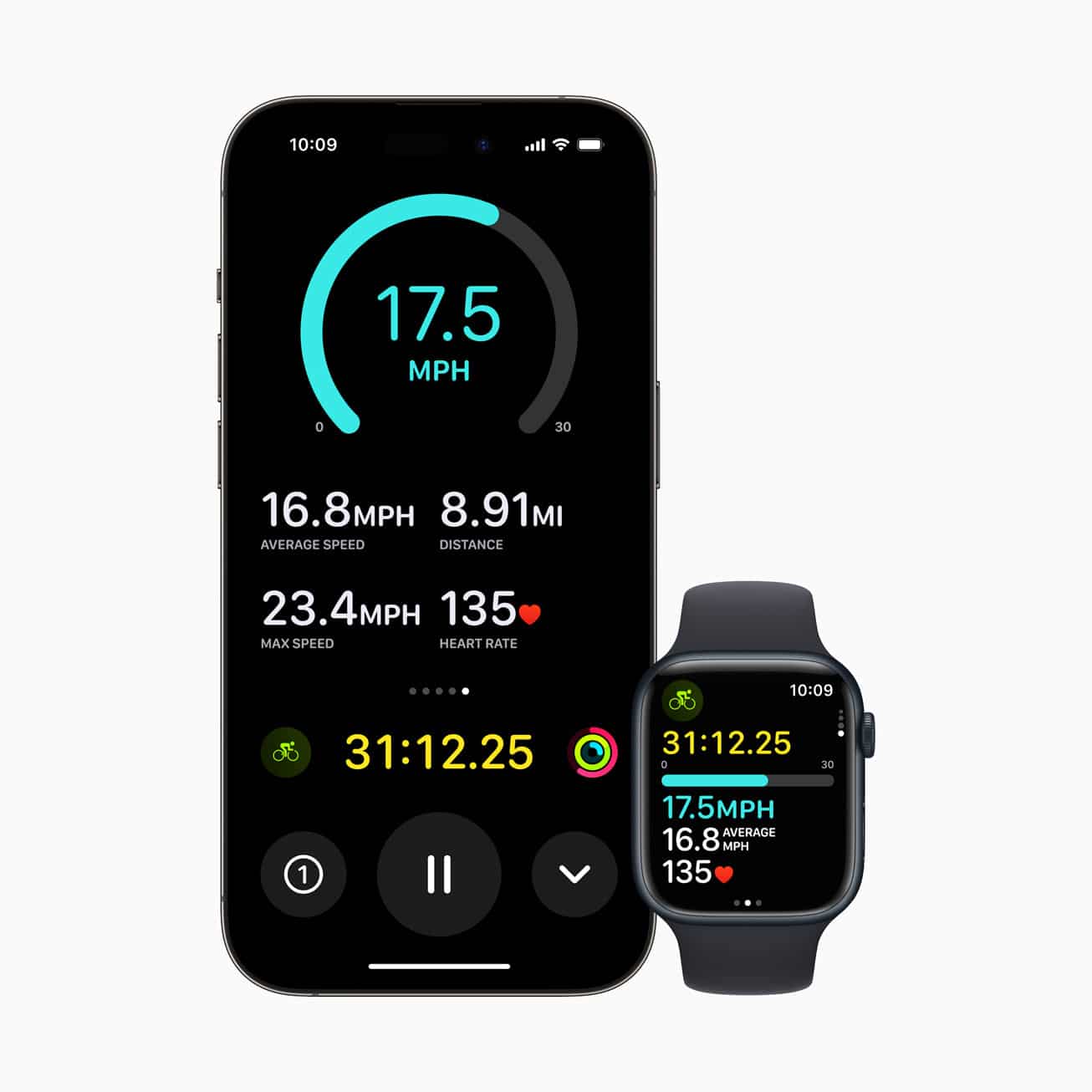 The Cycling workout mode has received some remarkable improvements in watchOS 10. Now, without any additional steps, your Apple Watch will start tracking your workout as soon as you start cycling. The seamless syncing of this data to your iPhone, where you can view your real-time activity, is even more impressive.
Additionally, a variety of Bluetooth-enabled cycling accessories, including power meters, speed sensors, and cadence sensors, can now be connected to your watch with ease. As a result, you have access to extra workout views that display power zones and a variety of metrics like cadence and cycling power (measured in watts) (measured in RPM).
The data from your Apple Watch and connected power meters combined allow a smart algorithm to estimate your Functional Threshold Power (FTP). FTP is the maximum intensity you can maintain for an hour. It's a great way to evaluate your cycling abilities and monitor your development.
10. High-frequency motion API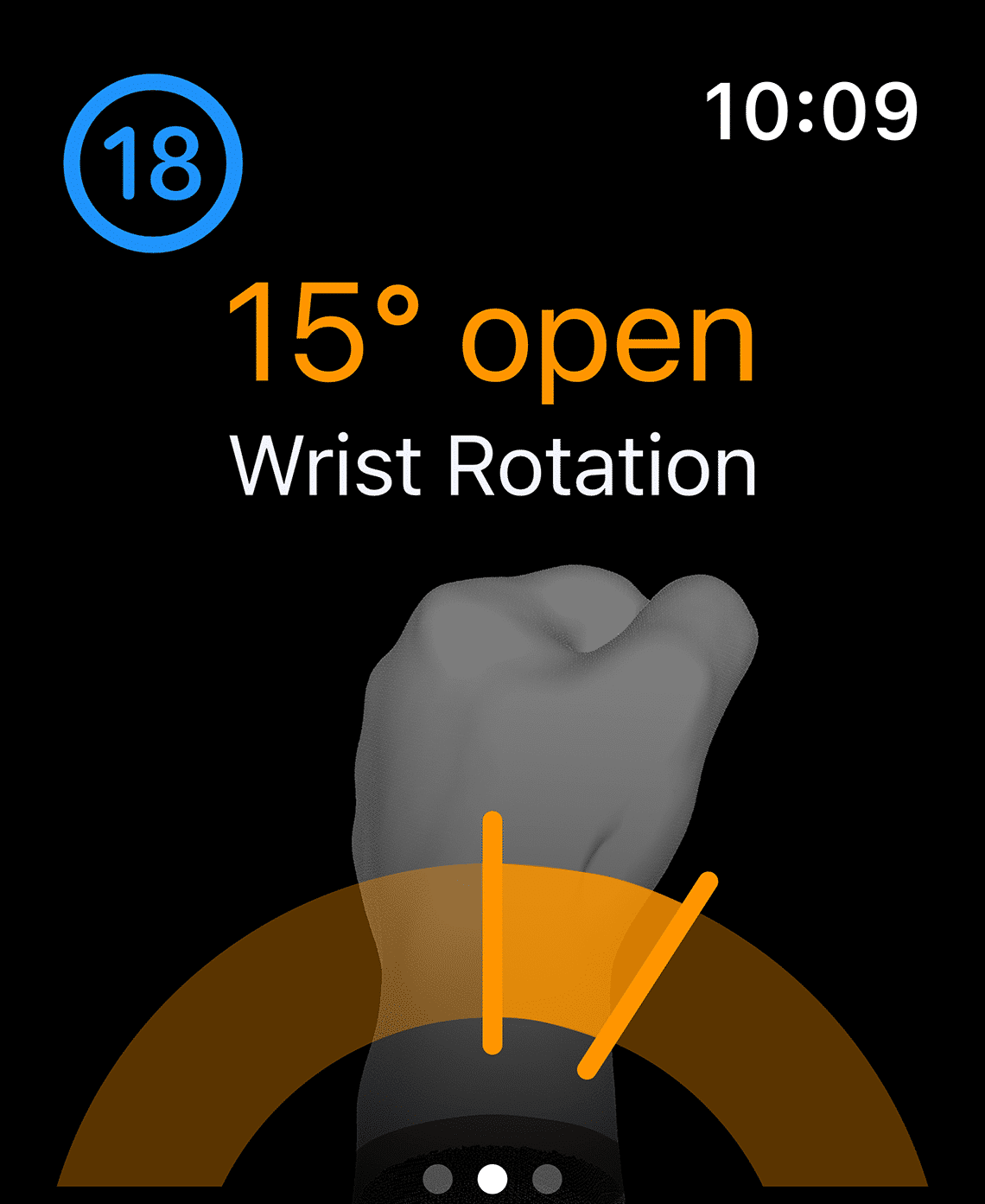 The most recent version of watchOS has a number of new features, including a high-frequency motion API. It makes it possible for the upgraded accelerometer and gyroscope found in Apple Watch Ultra and Series 8 to give developers high-frequency data. These details can be used to create more accurate and thorough motion analysis apps that track tennis serves, golf swings, and other sporting movements.
11. Vision Health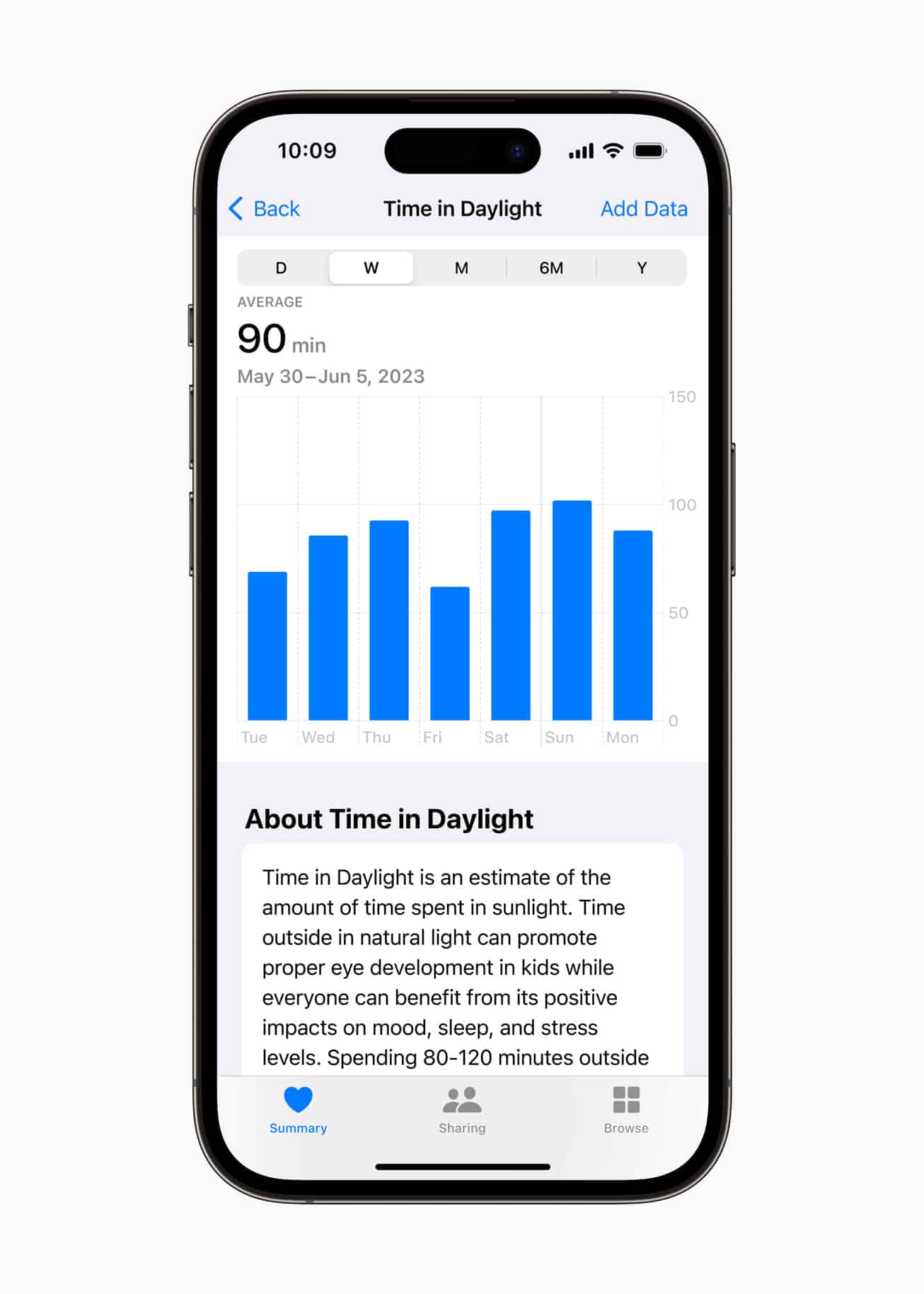 With the introduction of watchOS 10, Apple Watch can now help you track your vision health. Your Apple Watch can measure the amount of time you spend outdoors using the ambient light sensor. This information is then displayed in the Health app on your iPhone or iPad.
Spending time outdoors is important for vision health. Additionally, the International Myopia Institute also recommends children spend at least 80-120 minutes a day outdoors.
12. NameDrop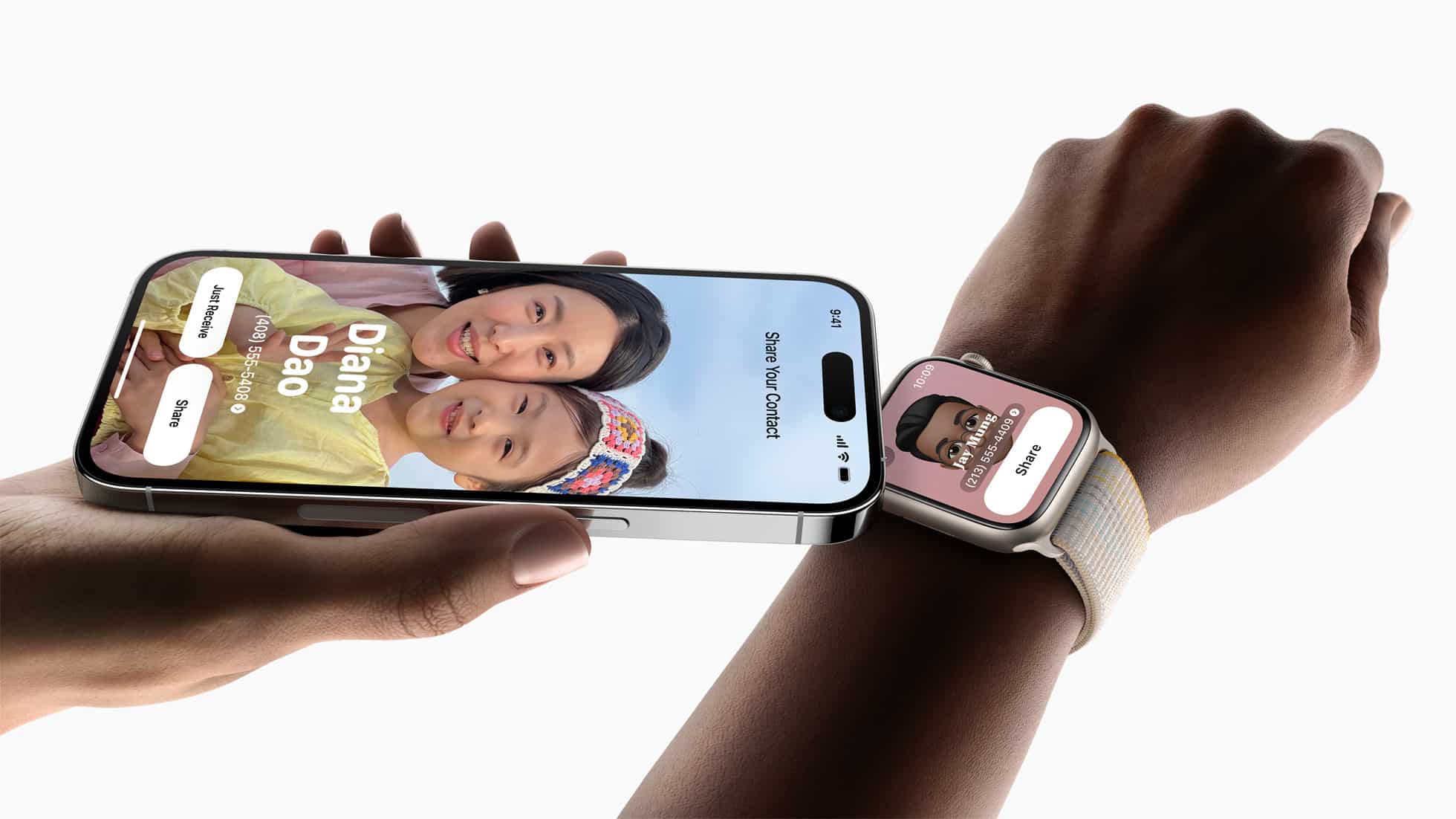 NameDrop is a feature that has received the most hype with iOS 17. However, very few of you might know that NameDrop is a feature that can work independently with two Apple Watches running watchOS 10.
At the time of writing, I couldn't test the feature. However, the steps described by Apple to do so are pretty simple.
All you need to do is head to the Contacts app on your Apple Watch → Head to My Card → Tap the Share icon → Bring your Apple Watch face to-face with the other Apple Watch.
What's your takeaway?
Thus far, I've walked you through the latest features added to the brand-new watchOS 10. However, here's an interesting update! You can no longer swipe on the lock screen of your Apple Watch to change the watch faces.
I'm curious to know how many of these features you were already aware of and which one caught your attention. Let me know in the comments!
More on Apple Watch:
Readers like you help support iGeeksBlog. When you make a purchase using links on our site, we may earn an affiliate commission. Read more.
Bhaskar is a tech guru who turned wordsmith. Hiding his B.Tech degree in a closet, he ditched the corporate path to simplify tech for everyone. For the past 5 years, he's been dishing out how-tos, reviews, and sharp insights. But there's more! He's a witty interview champ and has been sharing his wisdom for 3 years. Furthermore, he has honed his editing skills for 1.5 years and is now delving into marketing to assist newcomers. When not jamming his fingers on those mechanical keyboards, you may find him on strings or engaging in sports. And by evening, his quotes will be appearing on your Instagram feeds.