Gone are the days when desks were adorned with photo frames. Sadly, wireless chargers/docks have taken up that space nowadays. However, the Twelve South PowerPic mod offers a perfect midway. It doubles as a handy photo frame and wireless charger.
And while this novelty product sounds pretty interesting, does it also work seamlessly? Is it worth it? Check out the review to know whether you should pick or leave the PowerPic mod.
Charge up your desk and phone with Twelve South PowerPic mod
What features do you look for when hunting for a wireless charger for your iPhone? Looks to match your desk/bedside, power to juice up your device, or flexibility to charge multiple devices.
Twelve South PowerPic mod offers all this and an additional benefit; it doubles as a sleek and stylish photo frame.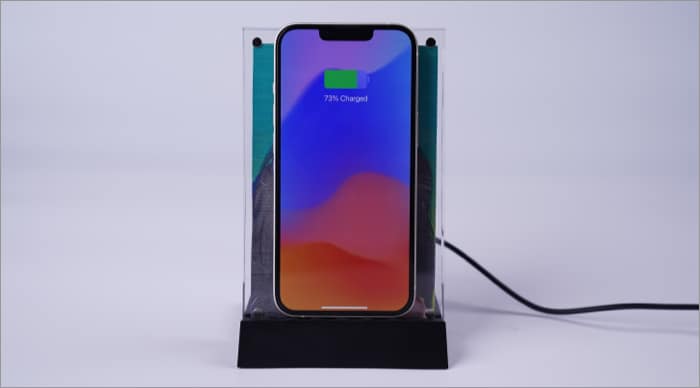 Design
Call me a Twelve South fangirl, but I haven't seen a badly designed product from the brand. And the PowerPic mod is no different. Everything from the high-quality plastic used in the base to the acrylic wireless charging block is smooth and perfectly finished.
It's so easy, it's fun!
Even the photo frame mechanism is super smooth. Thanks to magnets, it just takes a swipe/light pull to remove the lucite frame. Simply insert the photo/image (4×6) of your choice and stack back the magnetic plate.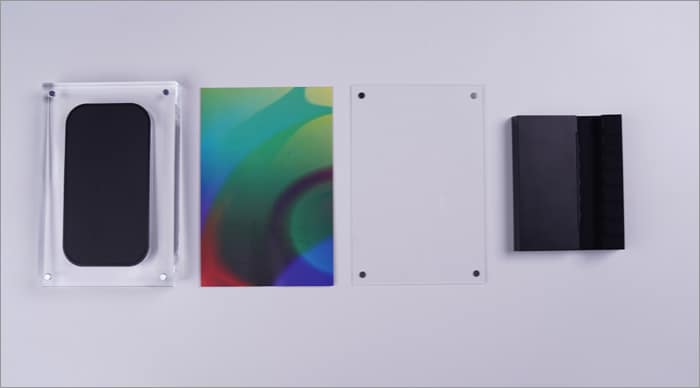 Interestingly, the frame also gives a science lesson. If you bring the same magnetic poles together, the frame is repulsed instead of being attracted. Just turn it around to match the magnets correctly.
Notably, the base has rubber padding on the top bar to stop your phone from slipping. And rubber feet, so the base doesn't slip or scratch your table.
Utility
The PowerPic wireless charger adopts the Qi-charging method and oozes out up to 10W of power. Depending upon the device, you can avail of 5W, 7.5W, and 10W of charge.
Charge it all
While the 'frame less' design makes your photos look good, it also serves a vital purpose. It allows any size phone from iPhone SE (4.7) to iPhone 13 Pro Max (6.7) or any other Android device, even with cases up to 3mm thick.
It can also easily hold and charge AirPods or other Qi-compatible earbuds. Although the box incorporates a 5-foot USB-C to C power cable, there's no charging brick (well, even Apple doesn't provide one). Overall, you'll have to buy or spare a 20-watt USB-C power adapter to run the show.
All orientations are welcomed
Whether you prefer landscape or portrait mode, or whether the photos are selfies or family photos, the PowerPic mod accommodates all requests. Thanks to this flexibility, it also becomes a handy stand for hands-free viewing.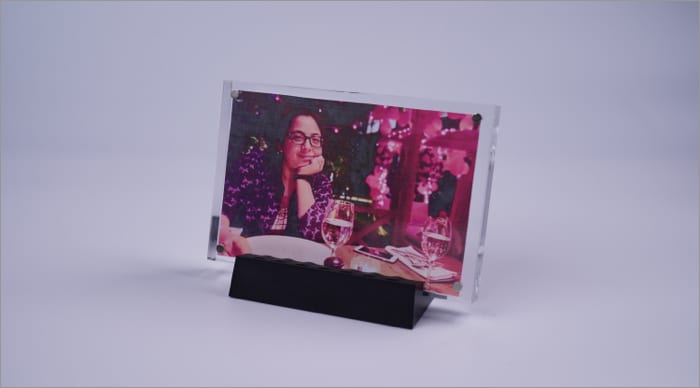 Is PowerPic mod the wireless charger for you?
iGeekometer
Design
Functionality
User-friendliness
Value for money
Twelve South PowerPic mod looks quite good, works well, and can be camouflaged as a photo frame. And even if you don't put a photo, it'll suit your desk as is. So overall, it's a win-win situation.
However, it is available at a steep price, plus you don't get a charging brick. And I don't really know whether I should complain about it, but it surely doesn't have MagSafe.
I also observed that the lucite frame gets scratched easily. And while the image might cover them up, it looks off when kept without an image.
Pros
Looks really great on desks
Doubles as a photo frame
Easy to switch photos
Compatible with all Qi-compatible phones and earbuds
Works in landscapes and portrait mode
Cons
Slightly expensive
No charging brick
Doesn't support MagSafe
Price: $59.99
Colors available: Black and white
Read next:
A self-professed Geek who loves to explore all things Apple. I thoroughly enjoy discovering new hacks, troubleshooting issues, and finding and reviewing the best products and apps currently available. My expertise also includes curating opinionated and honest editorials. If not this, you might find me surfing the web or listening to audiobooks.