I haven't met a single soul who is nonchalant about the beauty of the ocean. They might be scared of drowning, sea-sick, or something, but they are mesmerized by the waves and ocean even then. Here are 10 amazing ocean wallpapers for iPhone to celebrate that beauty, rhythm, power, and grace.
Hit that download button!
To get one or more ocean wallpapers on iPhone, tap the download button.
1. Sun and sand ocean wallpaper for iPhone
In its essence, this is an ocean, the sand, clear water, and foamy waves. And though you can't see the sun, you can surely feel it. The only thing missing is my/your footprints, here's hoping we can get some vitamin sea soon.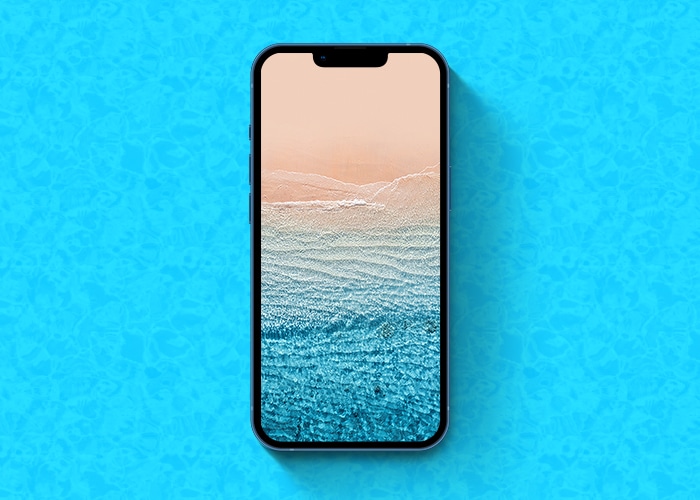 2. Dolphins are ❤️
Just like me, Dolphins are chatty. They'll keep talking to you (in their unique language of whistles, squawks, squeaks, clicks, moans, groans, and yelps) for as long as you're willing to listen (again, just like me).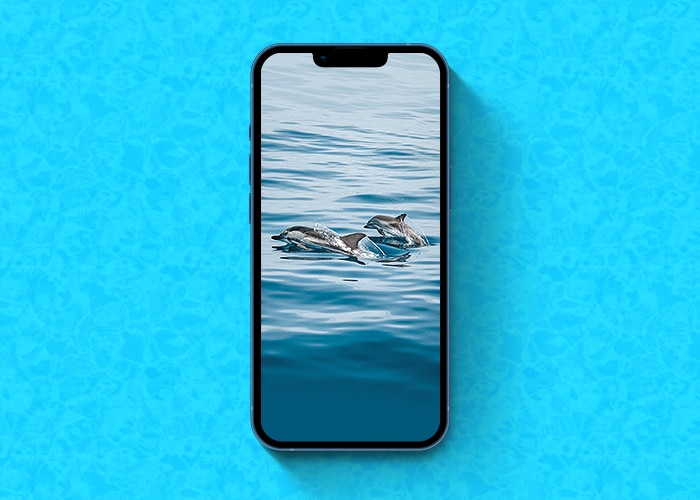 3. Ocean surfing wallpaper for iPhone
"Surfing's a more profound kind of sport than it looks. When you surf, you learn not to fight the power of nature, even if it gets violent." – Haruki Murakami, Kafka on the Shore.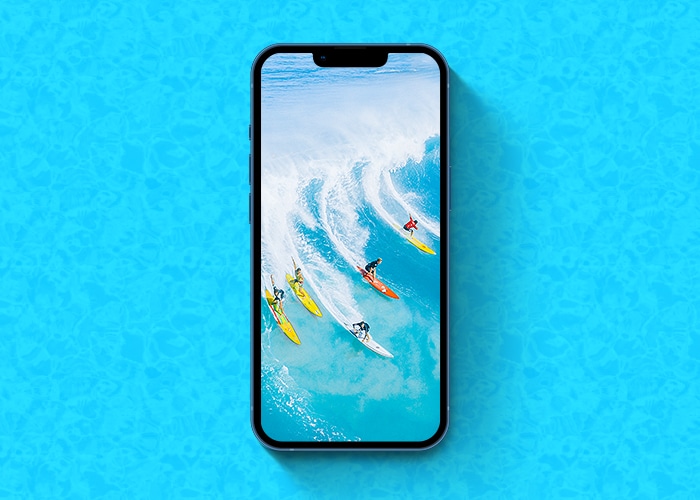 4. Beautiful underwater ocean wallpaper
This ocean wallpaper post is becoming a visualization of my bucket list, a swim with dolphins, surfing (or at least watching a surfing contest), and now this deep-sea diving.
Which of these make your bucket list? Share in the comments section below.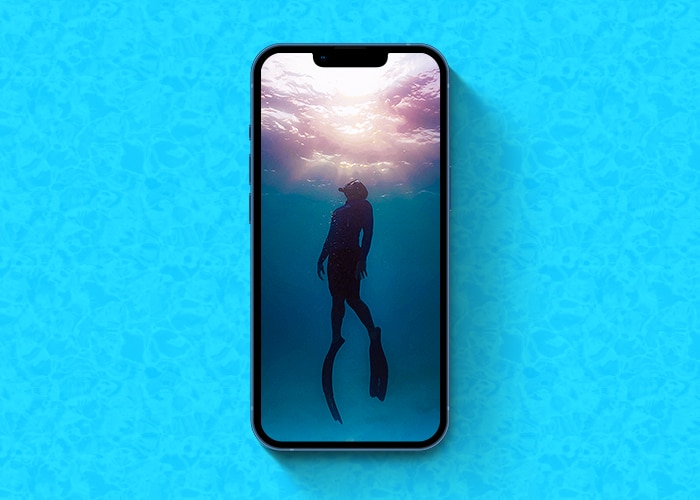 5. Gulf of Alaska dark ocean wallpaper
I can deep dive into the scientific, theoretical, and symbolic reasoning for the place where two oceans meet or where the electric blue water merges with the dark slate-blue current. But for now, let's concentrate on enjoying the beauty of the phenomena and this wallpaper.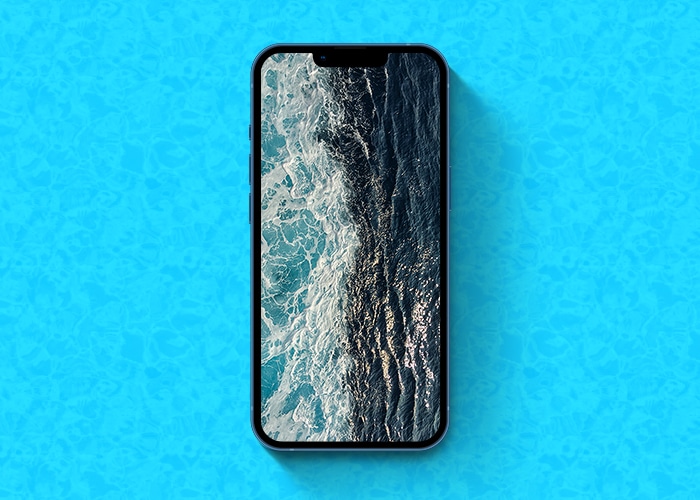 6. Ocean wallpaper for iPhone
Row, row, row your boat gently down the stream. Merrily merrily, merrily, merrily, life is but a dream. And what a dream would it be to row in such clear waters… another one for the bucket list!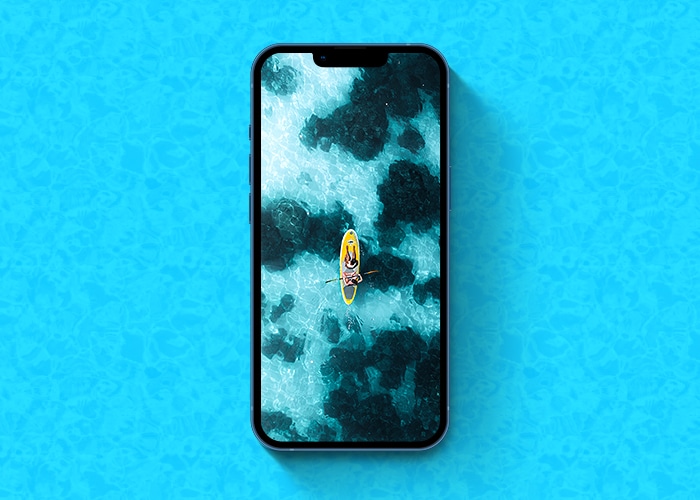 7. HD ocean wallpaper for iPhone
The sound and visuals of when the ocean meets the land, is so calming and humbling. Agreed to experience that IRL (in real life) is another feeling, but this wallpaper and iPhone's white noise feature can suffice for now.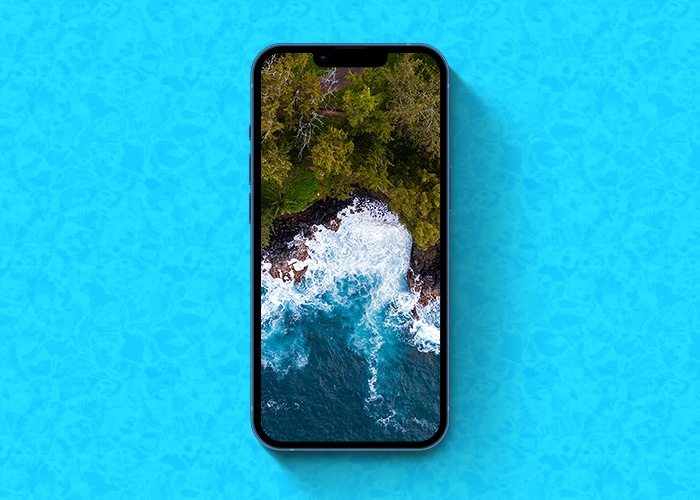 8. Majestic ocean wallpaper for iPhone
Another intriguing yet dangerous ocean phenomenon is the whirlpool (maelstroms). But isn't that the quandary with the ocean; it is majestically menacing?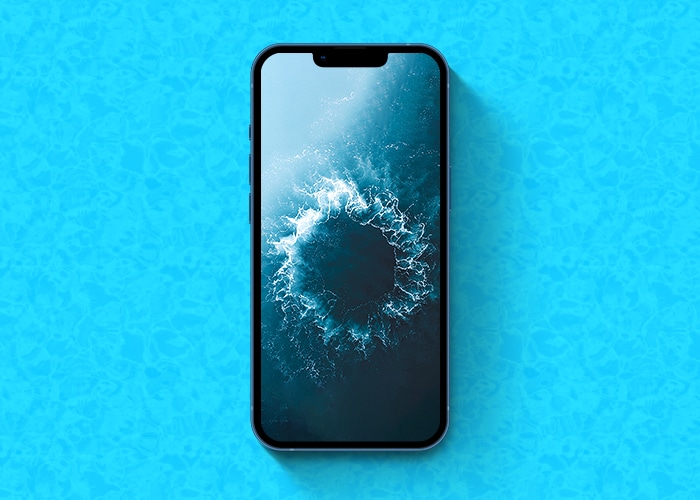 9. Rocky shore ocean wallpaper for iPhone
The chemistry between the ocean and rocks is quite intriguing. Some rocks float; some sink, and some stand tall, proudly bearing the slaps of the waves.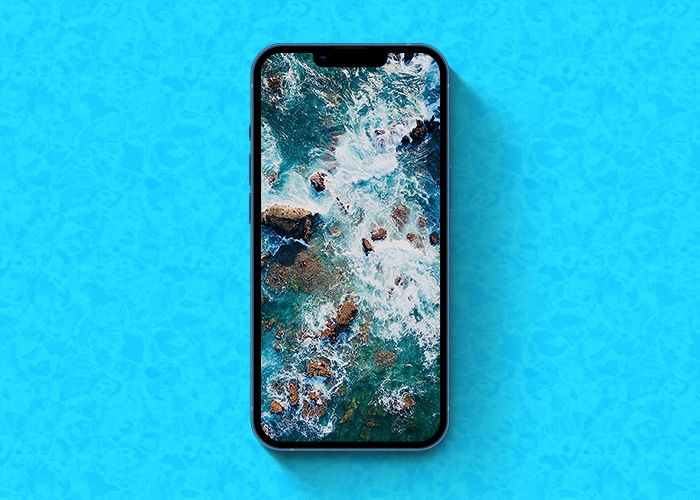 10. Waves wallpaper for iPhone
Another 'smart quote' time: "You can't stop the waves, but you can learn to surf." – Jon Kabat-Zinn
Just like you can't always go to the ocean, you can always carry it with you with these awesome wallpapers.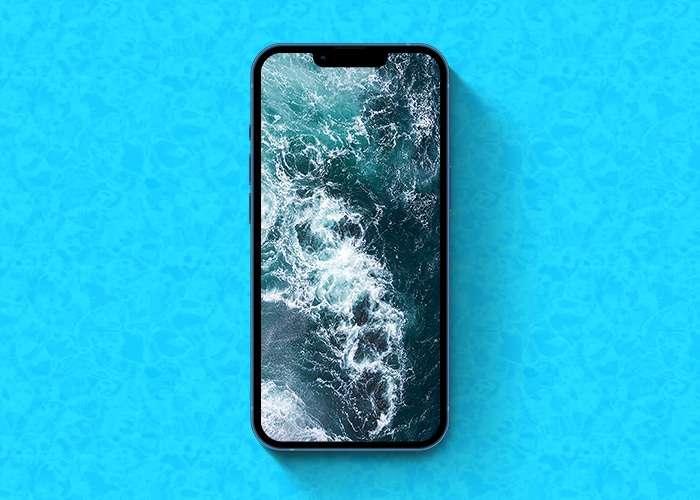 I hope you loved these ocean wallpapers as much as I did. Let me know which wallpaper series should we do next! Waiting for your replies in the comment section below.
Meanwhile, enjoy these nature-inspired wallpapers:
Readers like you help support iGeeksBlog. When you make a purchase using links on our site, we may earn an affiliate commission. Read more.
A self-professed Geek who loves to explore all things Apple. I thoroughly enjoy discovering new hacks, troubleshooting issues, and finding and reviewing the best products and apps currently available. My expertise also includes curating opinionated and honest editorials. If not this, you might find me surfing the web or listening to audiobooks.