Sunsets are nature's way of saying that it is the best artist. They can take you on a nostalgic trip and inspire you in many ways. So why not bring all that and more to your screen with these amazing sunset wallpapers for iPhone?
And since almost everyone has a sunset story, we invited our teammates to chip in their sunset clicks. So, what I am presenting you now is some of the best and most unique sunset wallpapers you'll find.
Note: Click the Download button to save one or more of these high-resolution sunset wallpapers on your iPhone.
1. Aesthetic gradient sunset wallpaper
One of the best things about sunsets is the gradient filling up the sky. And while we might not be able to recreate nature's artwork, here's our special interpretation.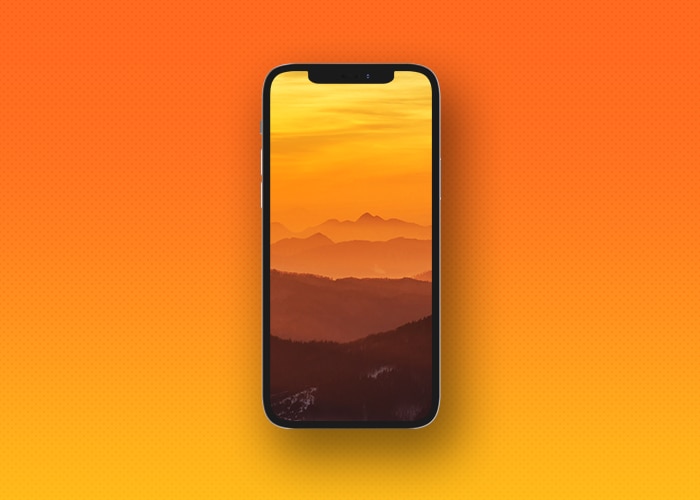 2. Ocean-inspired sunset background
Is there a better vision than that of the blue waters enveloping the reds and oranges of the sun? We'll wait for your answer in the comment section; meanwhile, enjoy this scenic wallpaper.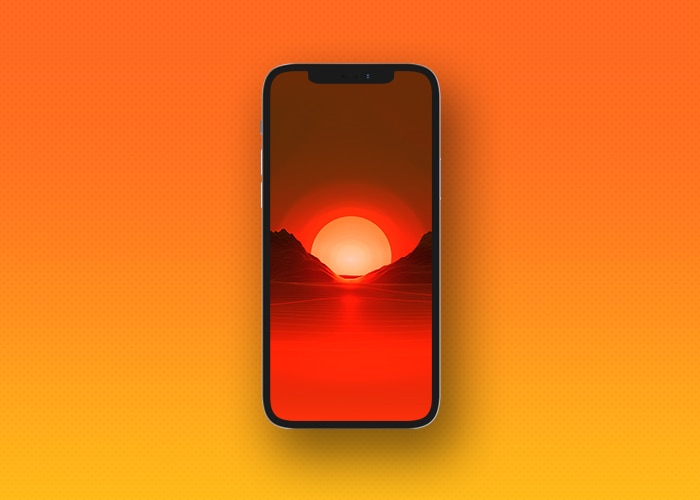 3. Magical sunset wallpaper
Photographers and cinematographers call the last hour before sunset and the first hour after sunrise, the golden hour. Well, as a wallpaper addict, I call it the perfect Lock Screen capture. Thanks to Lakshay for this awesome wallpaper-worthy click.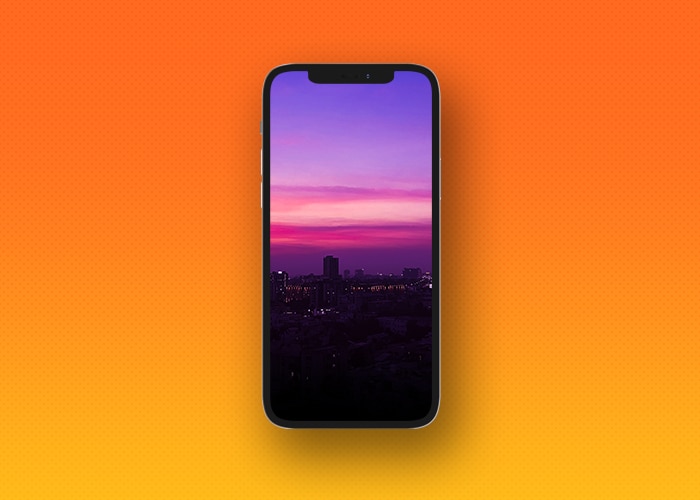 4. Catching the sun wallpaper
It might be a silly dream to catch the sun, but sometimes, it is these impossible tasks that inspire you to reach the sky. So, wait no more and get this in your wallpaper roster now.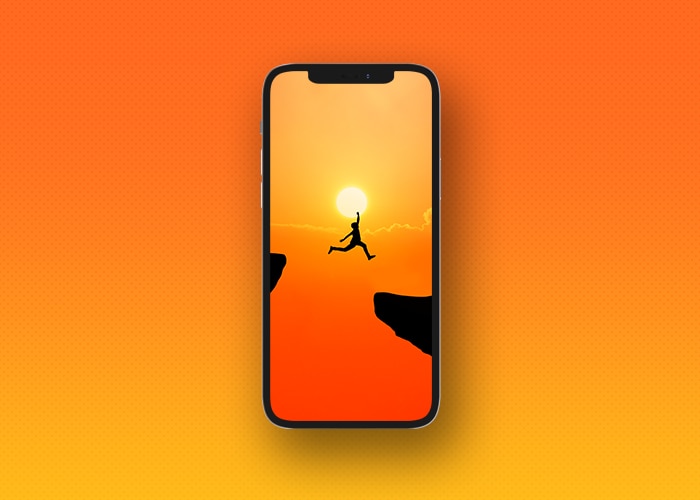 5. The moony sun
Why should the moon have all the fun? Why can't the sun have picturesque moments with clouds, like we often see the moon enjoy? If you have ever wondered about such trivial things, you might love this wallpaper as much as I do.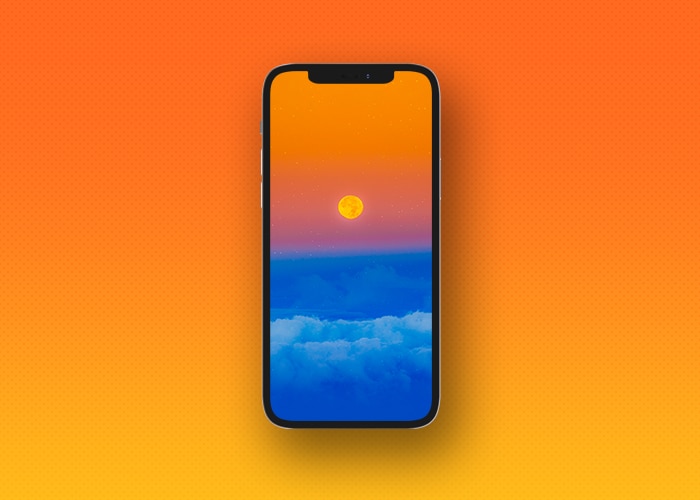 6. Sunset and mimosas at the beach
So what if you can't go to the beach right now? Put some soft music in the background, set this as your iPhone wallpaper, and mix some mimosas. Now, isn't that the perfect setting to unwind?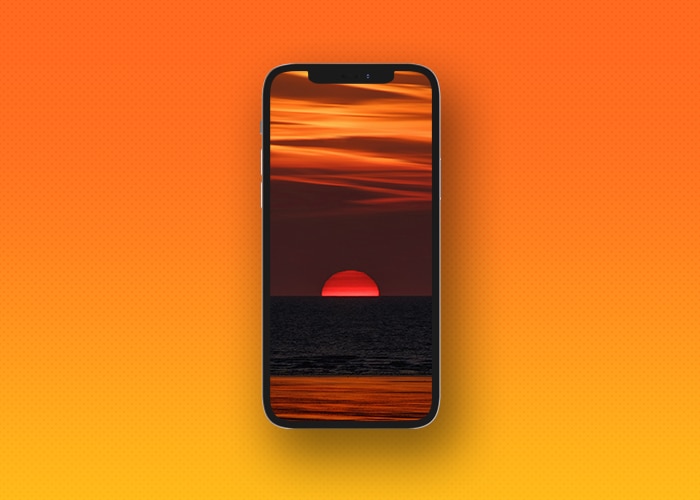 7. Selfie with the sun
While I can cook up a whole shazam on how this branch is taking a selfie, this one is more of an internal joke.
Beware: A dad joke ahead so proceed with caution. So, this image is clicked by our Marketing head, Suraj (which literally means Sun in Hindi), and a selfie; well, at least in the dad joke universe.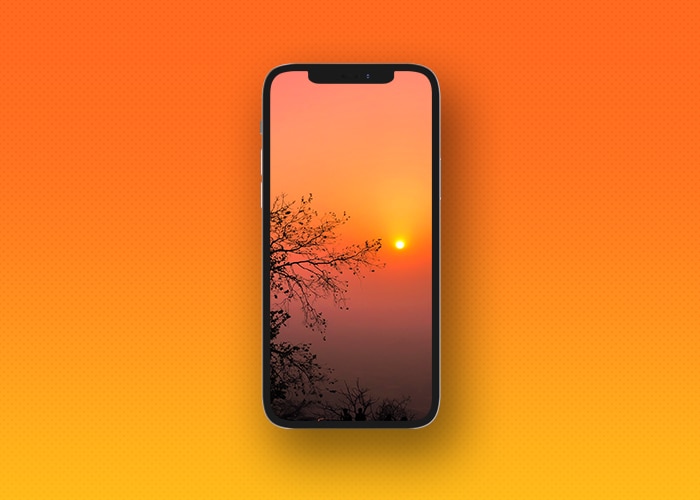 8. Mountain sunset wallpaper for iPhone
Mountains have a special art of playing with the sunlight. Some shine bright like diamonds, and some are hidden behind shadows. However, they look beautiful in every form, like this wallpaper.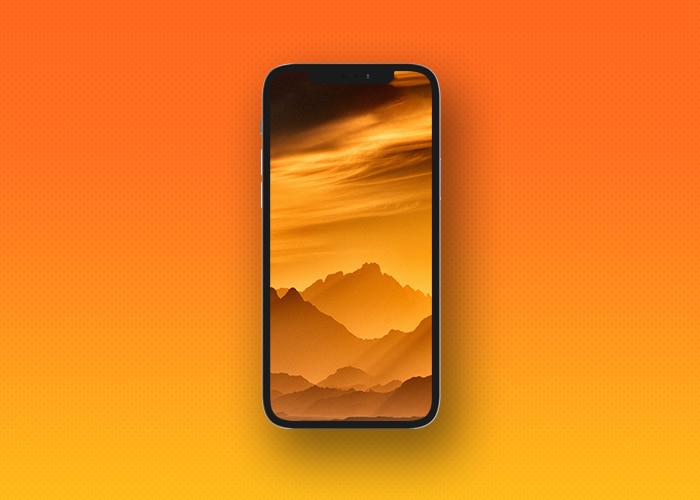 9. Cute vector sunset wallpaper
Sunsets don't have to be just beautiful or mesmerizing, sometimes they could be cute. And what better way to enjoy a cute sunset moment than this special wallpaper.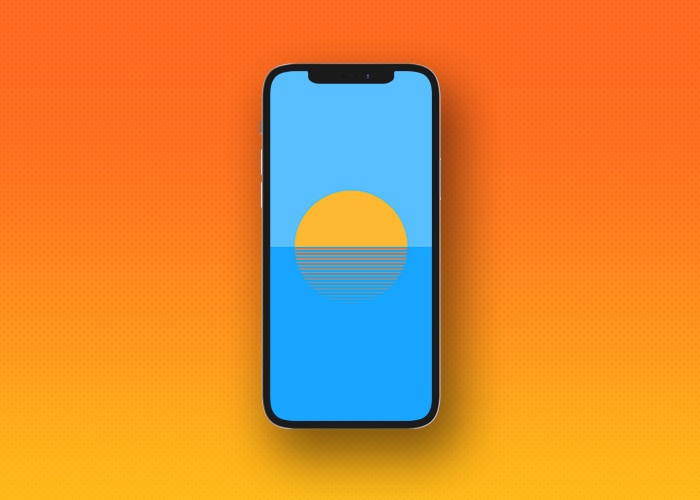 10. A perfect spot for retrospection
Whether sitting by the beach or hanging around the mountain, sunsets or sunrise could make a perfect companion for retrospection or dipping your toe into nostalgia. But why go places when your iPhone can adorn this wallpaper.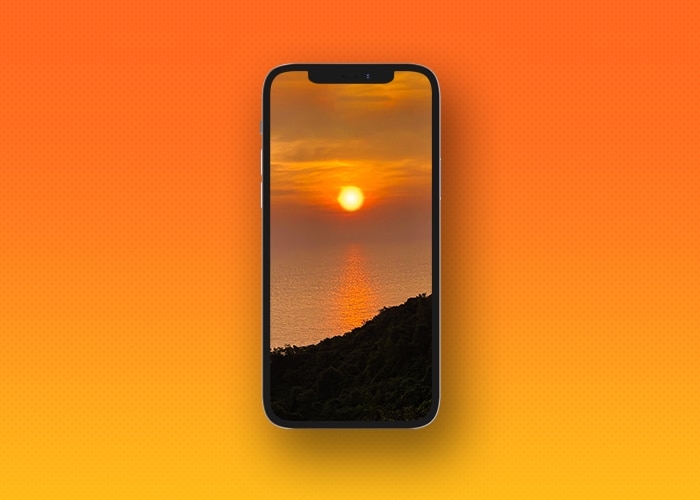 11. Stunning ombre sunset wallpaper
Gradients often look stunning as iPhone wallpaper. And there's something about the 'sunsety' yellow-orange ombre that'll always calm and center you; hope this one seals the deal.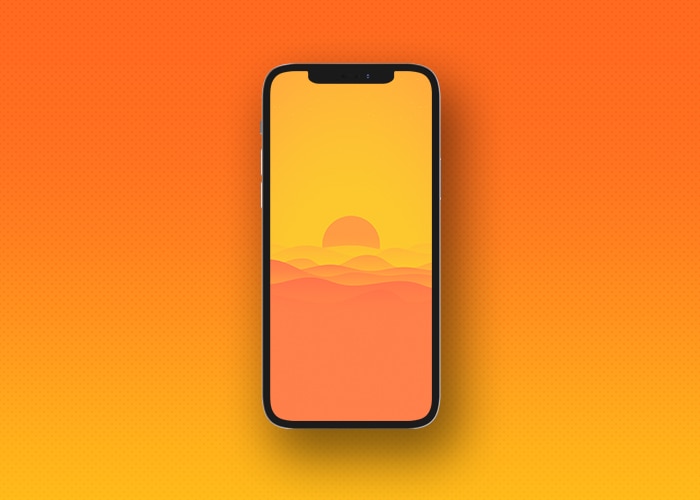 12. It can't always be the night
This click by Aanal, our SEO strategist, somehow sums up the wise words of Kanye West, "Even if you are not ready for the day, it cannot always be night." What do you think?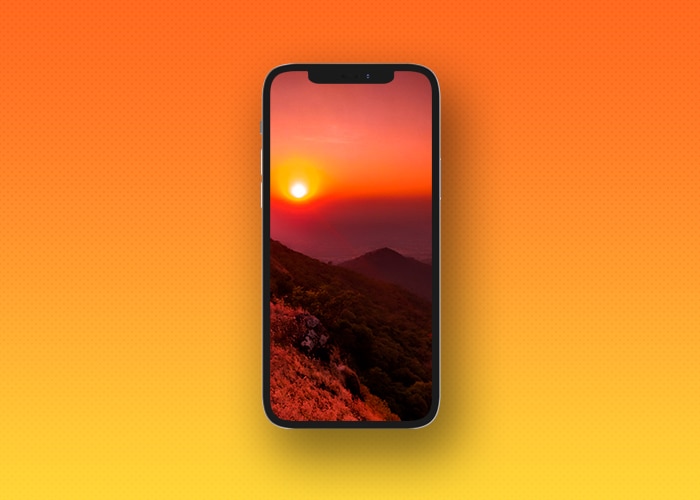 13. By the sea
A gorgeous click by Aniruddha Sahoo that needs no introduction, or maybe I have run out of proverbs to describe a beautiful sunset; in any case, enjoy the view.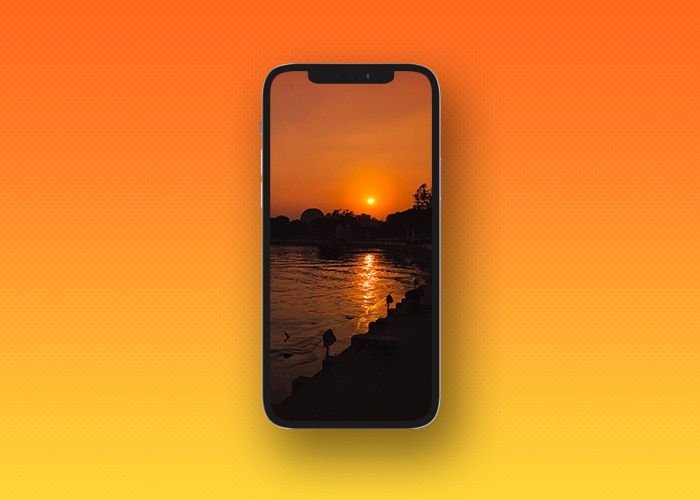 Sorry, not sorry!
Sunsets make me sappy, so if I went overboard with some descriptions, I hope you'll understand. And if you have some awesome sunset clicks, you'd like to share with us and see it as wallpaper, connect with us in the comment section below.
Are you a sucker for fun and beautiful wallpapers? The articles below are your jam:
A self-professed Geek who loves to explore all things Apple. I thoroughly enjoy discovering new hacks, troubleshooting issues, and finding and reviewing the best products and apps currently available. My expertise also includes curating opinionated and honest editorials. If not this, you might find me surfing the web or listening to audiobooks.