Calling all Disney pin collectors: are you looking for a digital marketplace to buy, sell, and trade your pins? Magic Pin is here to provide.
Collect your real-life pin, scan it to save it in your Magic Pin collection, and list it on the market or trade it for another user's pin.
Ready to take your collectibles with you anywhere you go? Here's everything you need to know.
Magic Pin: Review and thoughts
Magic Pin provides collectors with an easy way to store and trade their pins. Here's how to get started.
How does Magic Pin work?
Adding your collection:
Open Magic Pin on your iPhone or iPad.
Create an account for free.
Select one of the New Boards or create your own with the + icon.


Scan a pin using the built-in scanner to add it to your collection (tap Scan Pin or the + icon at the top right).
The app will work its magic to remove the background around your pin and create a unique image.
Fill in the Pin Details and tap Finish.


This (My Board) is where you'll keep track of all your pins. Organize them how you want and view them all in one place.
Trade or sell a pin on the market
Tap the pin you want to trade.
Hit the edit icon and ensure the Pin Details are accurate.
Select your mix of Trade Options and Sale Options.
Note: If you chose Sale Options, tack on Shipping cost and Sale Price → tap Save. Make sure you have a valid Payment Method on file to receive funds if your pin is purchased.
Head to the Marketplace to see your pin, and everyone else's for sale or trade.


Purchase a pin
Simply tap the one you want, review its details and price, and tap Buy to have the pin shipped to your doorstep and added to your collection. It's that easy!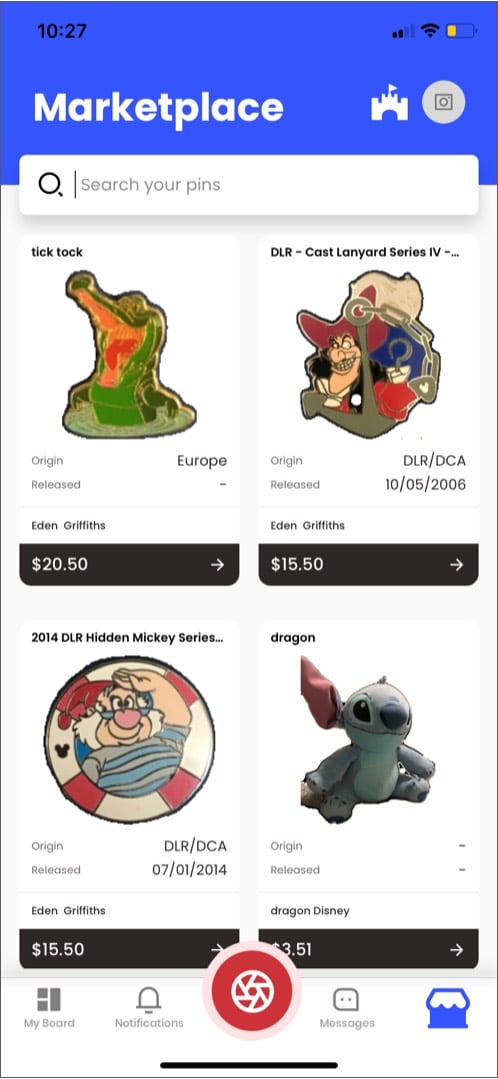 Note: You can pay with PayPal or a debit or credit card.
Currently at a Disney theme park and looking to trade pins in person? Use the Park Map by tapping on the castle icon in the top right of the Marketplace page. This allows you to locate and communicate with other collectors.
Interested in the collaboration aspect of collecting? Looking to make new friends or connections in the niche? The Messages tab is an excellent way to spark up a conversation with other Magic Pin users.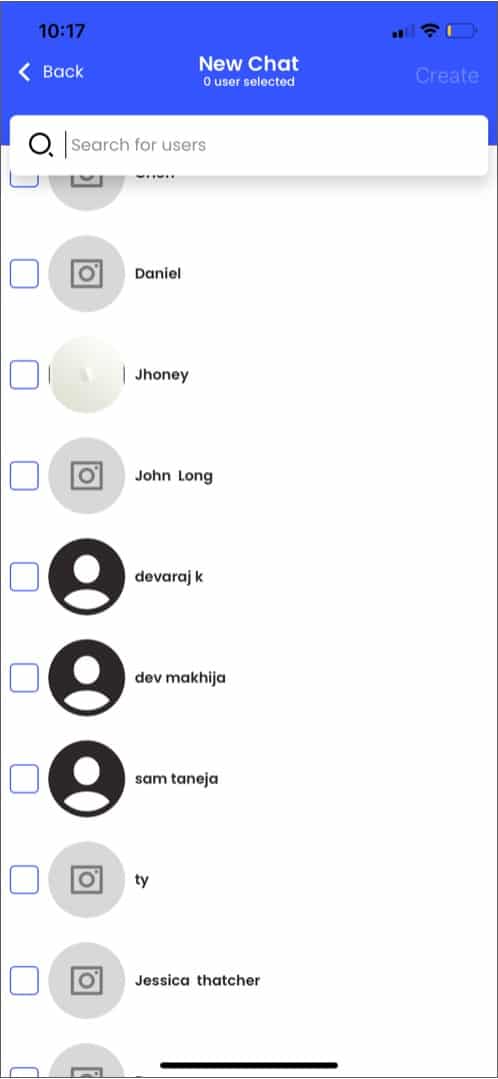 That's how Magic Pin works. You can use it to grow your collection!
Magic Pin features overview
Pin Scanning and Organization: Scan your physical pins and let the app create a unique digital image and ID. Organize pins exactly the way you want them with boards.
Messages: Send private direct messages to other Magic Pin users.
Marketplace: Buy new pins, sell or trade the ones you have. Create a public listing by filling in your pin's price and details.
Park Map: Locate and communicate with other Magic Pin users currently in a Disney theme park.
Need to see the app in action? Check out the Magic Pin video below.
How does Magic Pin stack up?
iGeekometer
User Interface
Features
Performance
Value for money
Magic Pin boasts a clean UI, a seamless user experience, and all the tools needed to manage your pin collection. This app is a superb way to get in touch with other collectors and find that one pin you've been missing.
One thing holding Magic Pin back is a low user count. A diamond in the rough, this app provides a few prospecting collectors the app they're looking for.
Until its popularity grows, you may find it hard to find new pins on the marketplace. Direct messages are a potential remedy for this as collectors may be willing to trade pins they haven't listed on the market.
Pros
Polished UI
Easy to use
Buy, sell, and trade availability (full toolkit)
No hidden fees or charges
Cons
Low user count
Pin limit in the free user board
Price: Free trial period, then $1.99 per month, $19.99 per year, or $99.99 for lifetime access.
Download Magic Pin: iPhone | Android
What do you think, pin collectors? How does Magic Pin stack up against other apps you've used? Or perhaps you have a question about Magic Pin? Let us know in the comments!
You may also like: