iOS 16 has taken customization to the next level, especially by revamping the Lock Screen. But many users are reporting their iPhone wallpaper automatically changed to a black backdrop. If you are also facing the issue, don't worry! I will share simple solutions to fix iPhone lock screen wallpaper disappearance issue.
Why does my wallpaper keep disappearing on my iPhone?
Many users have reported that the iPhone wallpaper turns black or disappears when they unlock it. It may show right after restarting and automatically changes after using your iPhone for some time. There are several reasons why your iPhone lock screen wallpaper may have disappeared:
Software updates: Sometimes, bugs that come with software updates can cause your iPhone's wallpaper to black out.
Settings changes: Accidentally changing the wallpaper settings can cause the lock screen wallpaper to disappear.
Third-party apps: The third-party wallpaper or widget apps installed on your iPhone could be causing the problem with your wallpaper.
Storage space: If your iPhone is running low on storage space, it may affect your iPhone's lock screen wallpaper.
Image corruption: The image file used as your lock screen wallpaper may have become corrupt, causing it to disappear.
Faulty migration of wallpaper: The iOS 16 uses a pairing code for wallpapers. Therefore you must pair your customized home screen wallpaper with a lock screen. If you customize only one wallpaper and migrate your old wallpapers to a new pair, they may not adjust correctly. As a result of the pairing code's failure to migrate, the wallpaper turns black.
How to fix iPhone wallpaper disappeared?
If you are facing the said issue, you may apply these troubleshooting methods one after another.
1. Restart your iPhone
If your iPhone has any minor software bugs or glitches, a simple restart can fix it. It removes the cache, so the wallpaper can be indexed and displayed correctly.


But if the issue is more complex, your wallpaper will disappear again when it goes to sleep. So, you might have to try other fixes mentioned below.
2. Update iOS
Apple releases frequent software updates to keep the iPhone stable and bug-free. So, always install new iOS updates as soon as it is available. You may turn on the automatic installation and download toggle for quick updation.


3. Set a new wallpaper
Sometimes, the issue may be with the image itself. Try setting a different wallpaper to see if the problem persists. You can also restore the wallpaper to its default setting.
Tap and hold your Lock Screen.
Choose the plus sign.
Now select a new wallpaper from the library or your photo gallery.
Tap Add and confirm by choosing Set as Wallpaper Pair.
Check if the problem still persists.
4. Rearrange your wallpaper customizations
If you change your existing Home Screen and Lock Screen wallpaper pair or add too many widgets, all may clash and create a glitch. As a result, you may see your iPhone Lock Screen wallpaper disappear. So, remove all the widgets and customize your Lock Screen from scratch. Also, uninstall unnecessary wallpaper and widget apps.
5. Reset your iPhone
Performing a factory reset on your iPhone will erase all settings, including wallpaper, keyboard, and network settings. Your iPhone will get back to its default settings. So, you may return to your original wallpaper.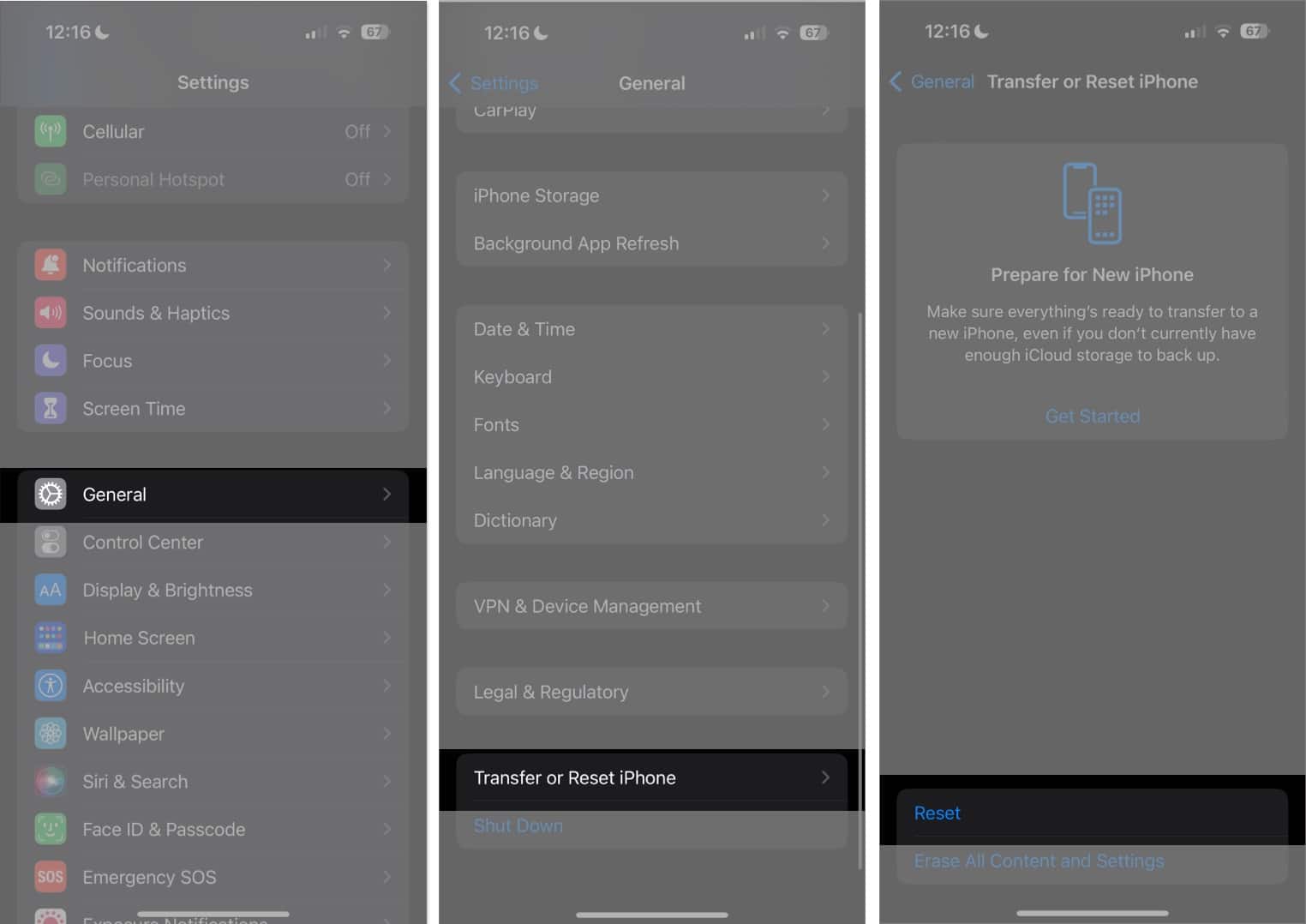 6. Turn off the Always-on display
Undoubtedly, the Always-on display on the new iPhone 14 Pro is exciting. But it may cause your iPhone wallpaper automatically change to a black backdrop. So, try turning off the Always-on display and check if the problem resolves.


7. Reset your Focus Mode pairs
Focus mode lets you filter features and access selected apps only. It also associates with a tailored Home Screen and Lock Screen wallpaper according to your Focus filter. So, your wallpaper will be changed whenever you turn on the Focus mode. You may get a black screen if you don't set a wallpaper for the filter.
So, that's all for today, folks!
If your iPhone wallpaper has disappeared, there's no need to panic. Following these simple methods can fix the problem in no time. I suggest using local photos rather than iCloud images so your iPhone can easily access and retrieve the wallpaper. If the problem persists, it's best to take your iPhone to an Apple Store, or you may contact Apple Support for further assistance.
Explore more…
Readers like you help support iGeeksBlog. When you make a purchase using links on our site, we may earn an affiliate commission. Read more.
Ava is an enthusiastic consumer tech writer coming from a technical background. She loves to explore and research new Apple products & accessories and help readers easily decode the tech. Along with studying, her weekend plan includes binge-watching anime.