If you're a music lover, you've probably heard of Spotify. It is a digital music service that gives you access to millions of songs, podcasts, and videos from artists worldwide. However, you might have only used Spotify on your iPhone all these times. If you are wondering how to download and use Spotify on Mac, this article should suffice.
How to download Spotify on Mac
Visit the following link to download the installer for Spotify on Mac.
Hit the Download button.


After downloading, visit the folder, and unzip the Spotify installer.
Double-click on the installation file and complete the installation process.
Note: You can also access Spotify and listen to music through the browser. Just enter your credentials and you're good to go.
Tips for using Spotify on Mac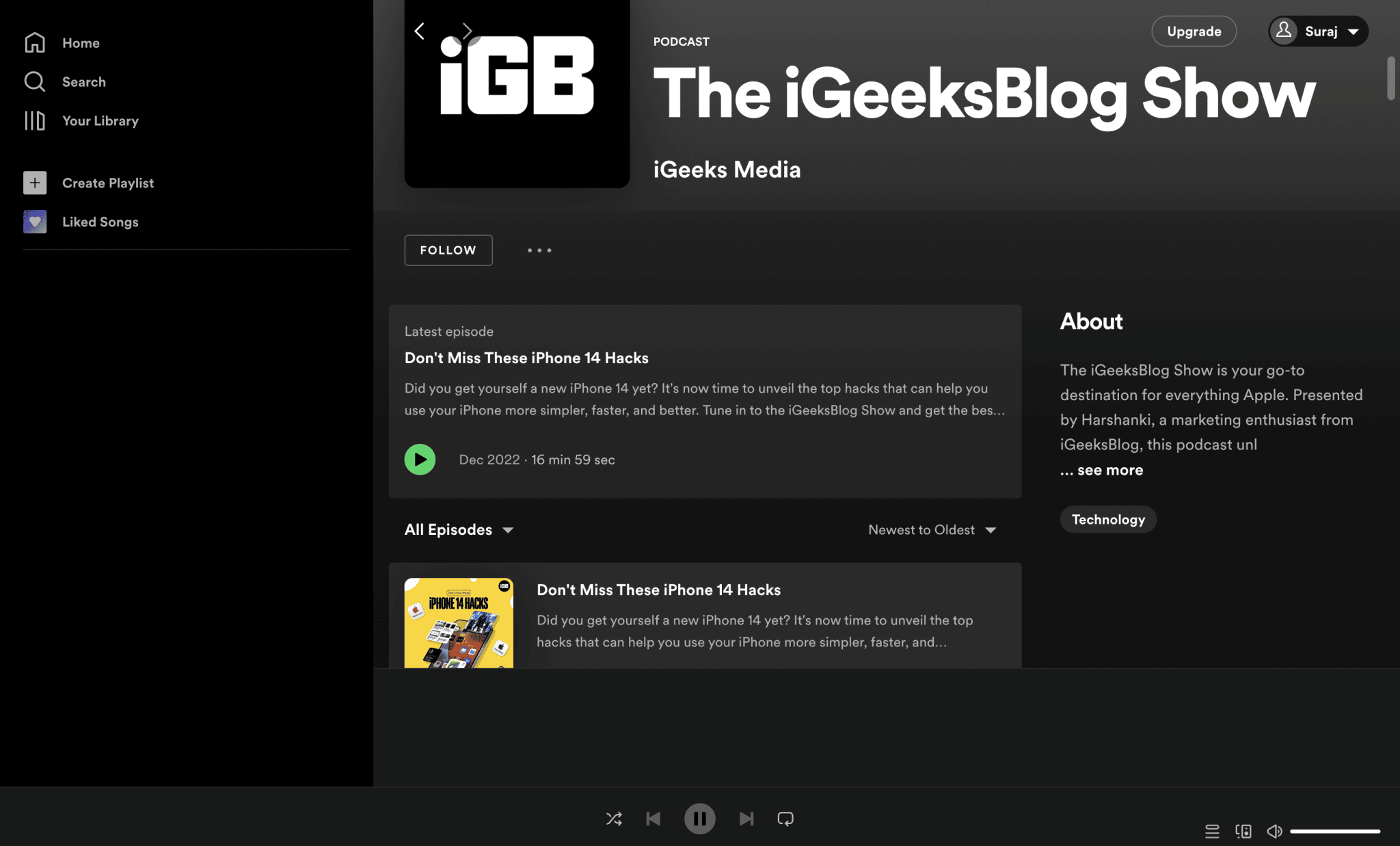 Now let us look at some of the things you can do with the Spotify app. Please note that most of the features mentioned here work with the Mac app, not the web app. However, I will mention if there are any features available for the web app.
1. Download songs on Spotify Mac app
While you can't download Spotify songs and albums directly, you can instead download the playlists. Just open the playlist and hit the download button. This feature is available even for the free version!
2. Use Group Session on Spotify
While playing a song, tap the Devices Available icon → Start Session. You can send links or scans to your friends and enjoy music together.
3. Prevent opening Spotify on Mac startup
Annoyed with Spotify opening by default? Read our guide and sort this issue out.
4. Access equalizer
Go to Spotify Settings (⌘ + ,) → Scroll down till Playback to see the equalizer. Make sure to toggle on Equilizer to use the feature.
5. Adjust music quality
Even in the free version of Spotify for Mac, you can adjust the audio quality. Visit the preferences page, and you can adjust the audio quality under Audio quality.
6. Change the external speaker
You can change the output from your Mac speaker to other. All you have to do is, click the devices icon and select the output of your choice.
FAQs
Q. Why can't I download Spotify on my iMac? 
First, ensure your internet connection is fast and stable. Also, make sure there is space to download the application. You can also try installing the web app since it won't take up that much space.
Q. How do I get Spotify on my older Mac? 
You can check the official webpage to see if the app is available for your Mac. If it's not supported, you can still get the web app if Chrome or the browser can still run on your Mac.
Hear music whenever you want!
After installing Spotify on your Mac, you can hear songs, podcasts, or anything you want. While talking about podcasts, you can check out our podcast, The iGeeksBlog Show, on Spotify. If you still have any doubts or queries, please drop them in the comments.
More interesting reads for you:
Readers like you help support iGeeksBlog. When you make a purchase using links on our site, we may earn an affiliate commission. Read Disclaimer.