Apple AirTag comes with a user-replaceable CR2032 coin cell battery. Although Apple touts that the tracker should last 'over a year,' using features like Precision Finding and Lost Mode may shorten its battery life. The good news? You can change or replace the AirTag battery with CR2032 which is readily available at most drugstores and big-box retailers.
While changing the battery is simple, let's not be hasty! First, you must ensure that the battery actually needs replacement. In this article, I have explained the steps to check and replace along with the tips that will help you track your AirTag's battery.
How to check AirTag battery life
Open the Find My on your iPhone.
Under Items, click AirTag whose battery you want to check.
You should see the battery, in the form of a filled bar, under the AirTag's name.
Although it does not show you the exact percentage, it should give you a fair idea of how much juice is left on your tracker. If it is critically low, you would see the battery symbol filled with a red-colored bar.
Don't worry; you won't have to repeat this. Find My app will notify you as soon as your AirTag's battery goes low.
Changing an AirTag's battery is pretty simple and shouldn't take much of your time When you have grabbed a new coin cell battery.
How to replace your AirTag battery
Turn over the AirTag so that the Apple logo is facing you.
Press down the silver plate with your thumbs and rotate the AirTag anti-clockwise.
Remove the silver plate when it loosens up.
Take out the old battery from the AirTag.
Insert the new battery, ensuring that the flat side faces you (the side with the -ve sign on it).
Place the silver plate on top.
Now, press hard on the silver plate and rotate the Tag clockwise.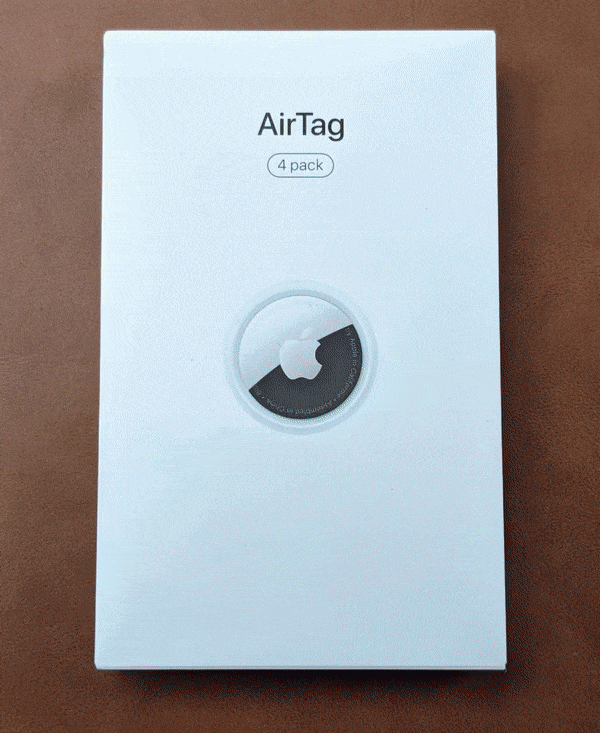 As soon as you replace your Tag's battery, you'll hear a chime confirming that the new battery is in place. You can now continue using AirTag as you normally would.
If you still see a red battery bar for your AirTag on your iPhone's Find My app, even after replacing it with a new CR2032 battery, you may try resetting your AirTag.
Tips to maximize and track AirTag battery life
Even though there's no battery saving mode on your AirTag, you can try the following steps to check your AirTag's battery so that it does not run out when you need it the most.
Take out the battery when you don't need it.
Set a reminder for every month
To do this, simply summon Siri and ask her to set a reminder to "Check AirTag battery life on (say 1st or any date of your choice) of every month." The app on your iPhone will now send you a notification for the same. Additionally, you can set the priority alert to 'High' so that the reminder stays on your screen until you check its battery.
Additional tip: Keep a spare CR2032 battery when you're on vacation.
Related:
Readers like you help support iGeeksBlog. When you make a purchase using links on our site, we may earn an affiliate commission. Read Disclaimer.