Apple says that there are about 100 million active Mac users, so the PC is quite popular. You've probably owned your Mac for years and use it daily. But there's a lot it can do, much more than you know. The features can help boost your productivity and allow you to do more in less time. Here's how you can be more productive on a Mac.
1. Stack desktop icons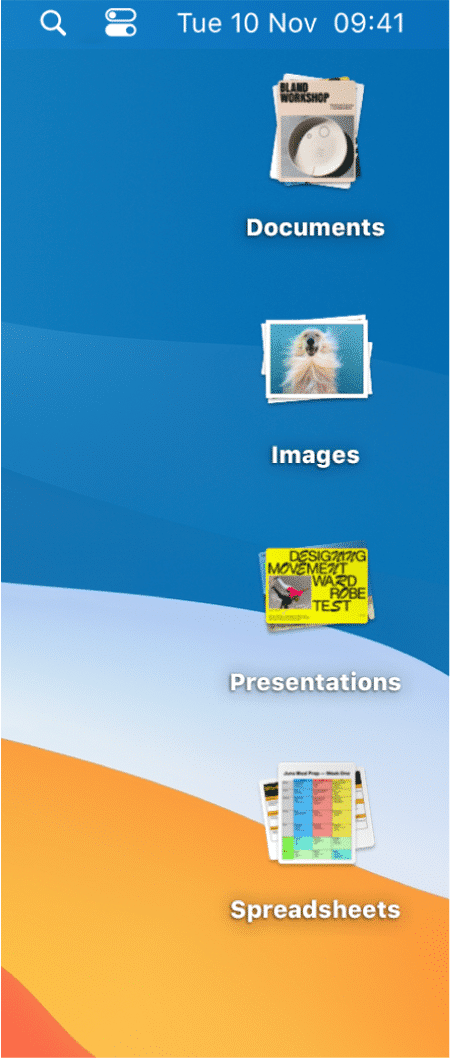 Your desktop shouldn't be a dumping ground for folders, files, and shortcuts. But if you use it as one, you're not alone! Why not make your life easier and stack desktop icons on your Mac to boost productivity? Everything will be within easy reach, so you won't have to waste time looking for a specific file or folder.
You can stack desktop icons by type (such as PDF), date (such as the date created), or Finder tags. To declutter your desktop, you can group all the documents in one stack and group screenshots in another stack.
If you're an entrepreneur, it's essential to have a shared inbox. When different team members use one inbox, emails are answered more quickly, which helps improve customer service. You can create a shared inbox in Outlook for Mac in minutes, and the inbox works just like a Gmail shared mailbox.
When you have different individuals providing support to customers, solutions will be provided quickly. It also becomes easy to track conversations with customers because they are all in one place.
You can also use a Mac mail app that supports shared inboxes. Some allow many people to access the same inbox, assign tasks, check progress, set deadlines, and more.
3. Save your searches
You probably search for a hundred things every day (don't we all?), but sometimes, it can be hard finding information about something you searched for earlier. Luckily for you, macOS doesn't let you start from scratch every time. You can save your searches in Smart Folders. Smart Folders are virtual folders that feature constantly updated search results.
To set up the folders:
Run a search in Finder.
Use the search box at the top right to add filtering criteria.
You can click the + icon on the far-right side to add more criteria.
After you set up your Smart Folder, click Save and name the folder.
Now, whenever you need to use it in the future, access it from the sidebar.


4. Use text replacements to type faster
Tired of typing out frequently used bits of text? You don't have to. Next time you want to add your address to an email or the laughing emoji to a chat message, let your Mac do all the hard work. Simply type in a shortcut (like "my-ad"), and your Mac's OS will automatically add the full string of text.
To set up text replacements, open the Apple menu → System Preferences → Keyboard → Text. You'll find a couple of examples there to make the job easy. Use the + button underneath to add new text replacements. Wherever you input text on your Mac, the text replacements will be applied.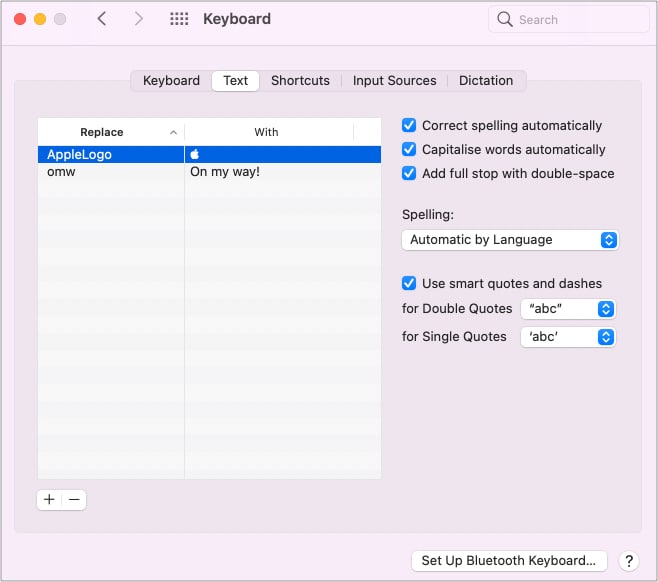 That's all!
This are some of the easiest ways to be more productive on your Mac. Have more ways to increase productivity on Mac? Share in the comments below!
Read next:
Readers like you help support iGeeksBlog. When you make a purchase using links on our site, we may earn an affiliate commission. Read Disclaimer.