William Shakespeare said, "What's in a name? That which we call a rose by any other name would smell as sweet." This philosophical quote doesn't find a place in a world that is obsessed with name and fame. In other words, there is much in a name. So much so that people like their name printed or written on everything they own.
Since our young generation have penchant for electronic gadgets like iPhone, iPad, iPod and Mac, they love to flaunt their name on these devices. A step ahead, they also want their names inside these devices. For such users, Mac offers an easy solution. If you want to add your name to Mac menu, here is a how you can do it.
How to Add Your Name to Menu Bar on Mac
Step #1. On your Mac, click on Apple Logo on the top left corner.
Step #2. Now click on System Preferences from the menu.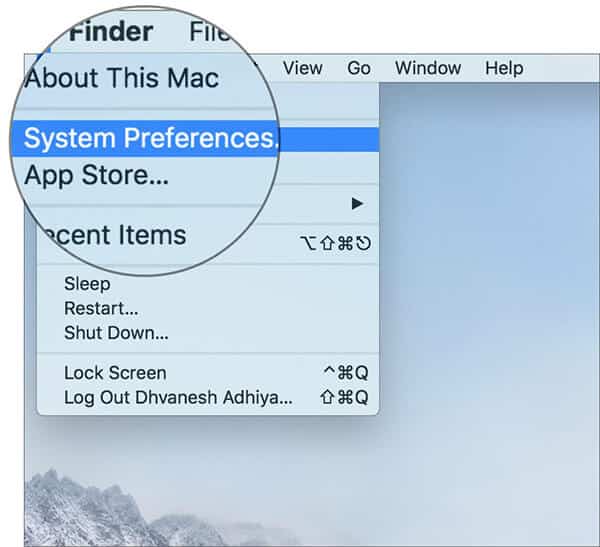 Step #3. Spot Users & Groups and click on it.
If you have set an admin password, you might have to click on unlock button at the bottom of dialog box.
Step #4. If you have set password earlier, enter that password.
Step #5. Time to click on Login Options from left navigation.
Step #6. Now click on the checkbox "Show Fast User Switching menu as" from the right side main menu.
A drop-down menu will appear.
Step #7. Select either "Account Name" or "Full Name" from the menu.
This will immediately flash your name in the menu bar. This action will also enable you to shift from one account name to another if you have created more than one user on Mac.
Jignesh Padhiyar is the co-founder of iGeeksBlog.com who has a keen eye for news, rumors and all the unusual stuff that happens around Apple products. During his tight schedule, Jignesh finds some moments of respite to share side-splitting contents on social media.