While iOS 14 allowed you to share your health data with an app or device and share things like step reports manually, with iOS 15, Apple has introduced a new sharing tab in the Health app. This includes sharing Health data automatically, analyzing a person's health data, generating reports, etc.
In this guide, I'll explain what Health Sharing is, how it will change the future of our healthcare system, and how you can set it up on an iPhone.
What is Health Sharing on iPhone?
Over the past couple of years, Apple has been slowly moving into the healthcare system one step at a time. This is more transparent in the Health Sharing feature announced in iOS 15.
Health Sharing enables others to see your Health data. Using it, doctors and physicians can provide consultations and insights into your health, even from afar.
The feature will initially be available only in the US, and the users can choose to share data like heart rate, detected falls, hours of sleep, or exercise minutes. Apple says that this will enable 'more informed conversations' with doctors.
Who can see my shared Health Data?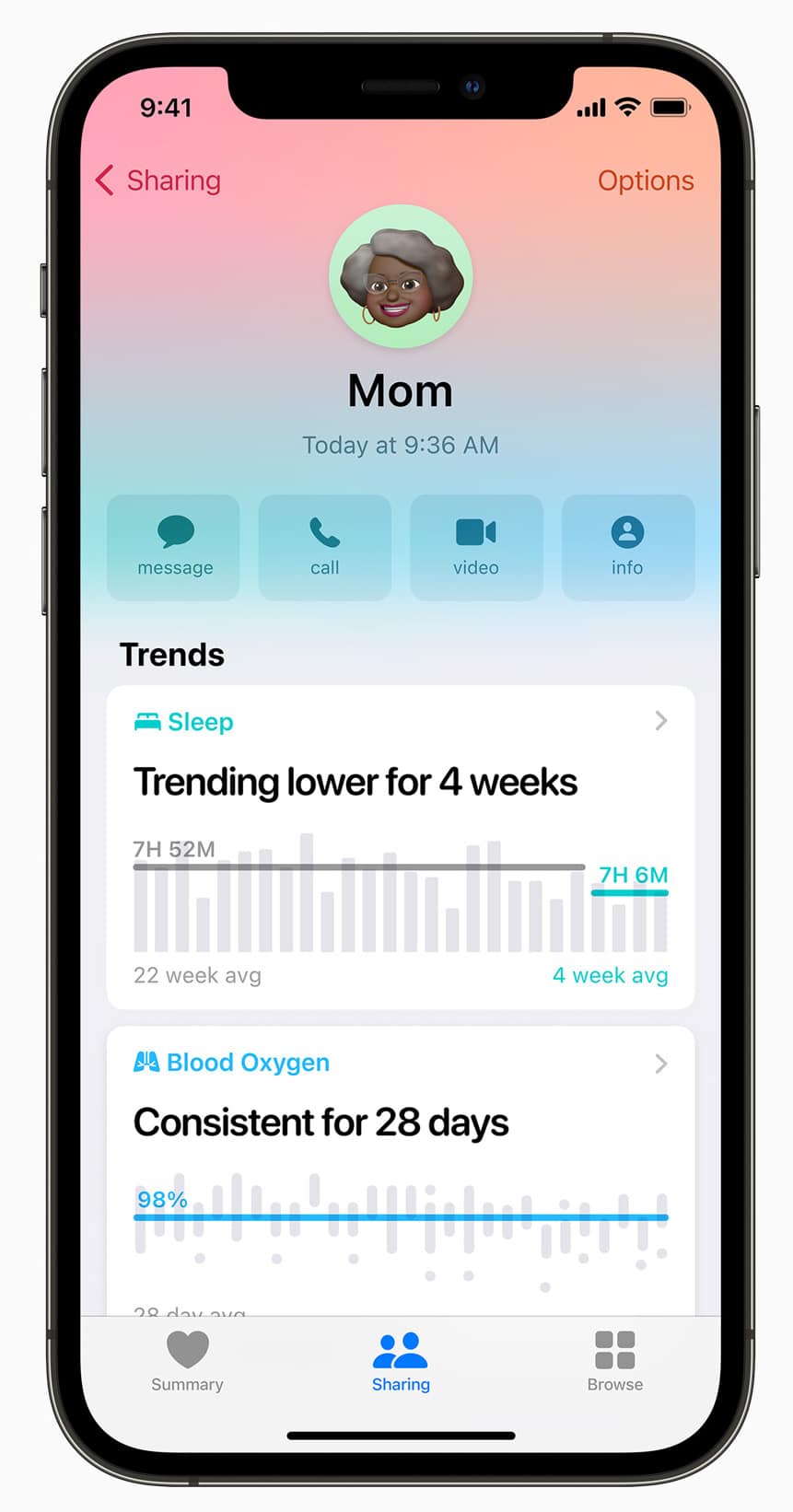 You can choose a trusted partner or a physician to share the Health data with. Once you allow them to see your health data, they can see things like mobility data, heart rate data, and trends. They'll also receive a notification if there's some severe anomaly in your Health data.
You have control over what data is shared. You can also block a contact anytime to stop them from seeing the shared health data.
Apple says that all of the data sharing takes place privately, and the company can't take a look at a person's data. Apple has also partnered with widely recognized health care systems, like PowerChart.
Using this, the doctors can see a patient's data in the software they already use. All they have to do is add a plugin into their system, and a patient's health data will be available immediately.
Launch the Health app.
Tap the Sharing tab and select Share with Someone.
In the Next window, select the contact with whom you want to share the health data.
Note: The person with whom you're sharing data should also be on iOS 15 or later.
You can either select See Suggested Topics to fasten the sharing process or Set Up Manually.


Next, select data you want to share, such as Cardio Fitness Notifications, Irregular Rhythm Notifications, etc.
On the last screen, you will see the Preview of how Health Sharing would look like on the receiver's iPhone.
Tap Share to send the other person a notification.


Ask the receiver to accept the invite.
Other new Apple health features on iPhone
The receiver of your Health Sharing data will also be able to see two key metrics other than the shared ones. These two metrics are Trends and Walking Steadiness. Other than these, there are a couple more new Health app features added below.
1. Trends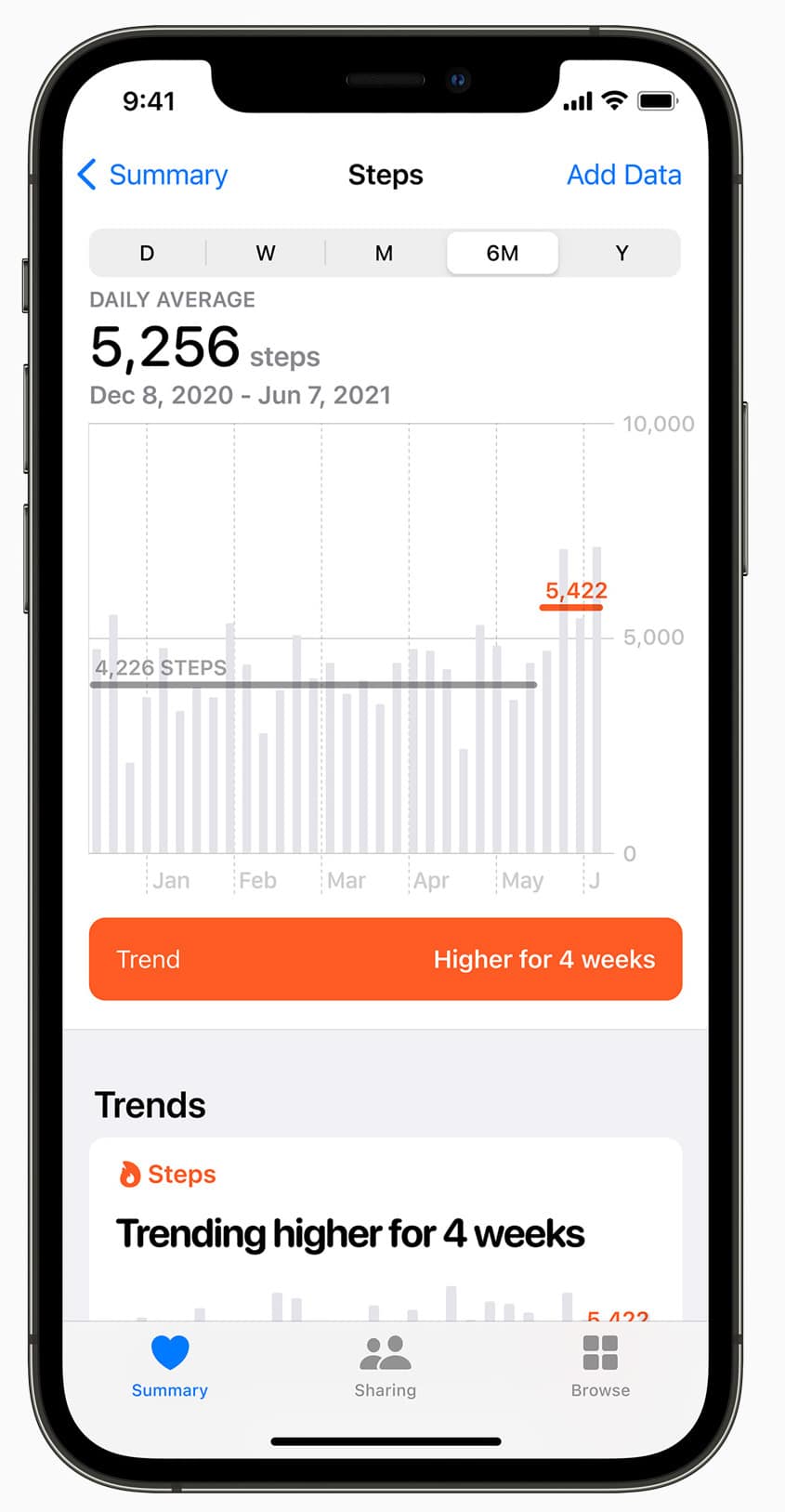 One of the key ways of measuring improvements in health is by comparing today's results with the previous ones. Trends is a new feature of the Health app that lets you analyze 20 types of data so the users can see how they're progressing.
Trends can also analyze data from third-party services. For example, for people who require insulin delivery at regular intervals, Trends can analyze the data of the insulin given during the duration and deliver insights based on it. Users can also set a goal, track it, and share the progress with doctors.
2. Walking Steadiness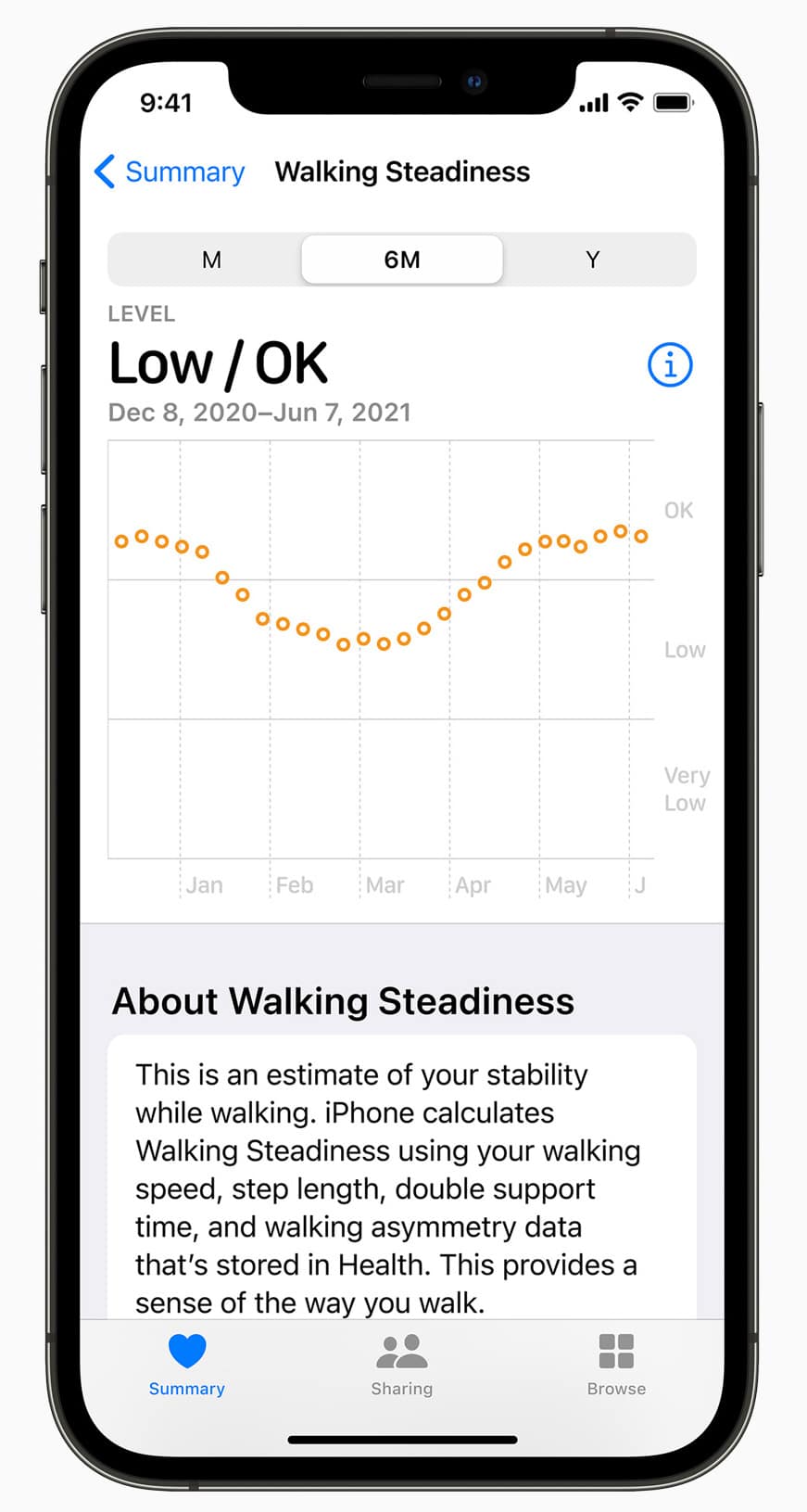 Apple says that millions of people require medical attention due to falls, which is, in turn, a fault of the way they walk. Walking Steadiness captures a person's everyday movements and uses custom algorithms to assess a person's balance, stability, and coordination using only iPhone sensors.
It can alert people of possible fall risks. Moreover, Walking Steadiness can help users meet their stability goals. People can set an alert when their Walking Steadiness is Low or Very Low, and then the Health app can suggest 'created visual exercises' that help a person regain strength and balance.
3. Enhanced lab tests experience
iOS 15's Health app also brings an enhanced lab test experience. A user can better analyze his/her test result and learn more about standard lab tests within the Health app. Moreover, people in the US can also search for a testing lab.
4. Storing COVID-19 vaccination results
iOS 15 allows you to store COVID-19 vaccination results directly into the Health app. A user can download verifiable COVID-19 vaccination results from an online browser or QR code and can easily access them anytime from the Health app.
Have you tried setting up Health Sharing on your iPhone? How's your experience been? Let us know in the comments section below!
You would like to read these as well:
Readers like you help support iGeeksBlog. When you make a purchase using links on our site, we may earn an affiliate commission. Read Disclaimer.