A screenshot is an image of what is displayed on your screen. All you need to do is press a few keys and whatever is on your screen turns into a shareable image. There are numerous reasons why one would need to take screenshots. While there is an in-built screenshot tool in macOS, other third-party tools offer additional features.
Here is a list of the best screenshot tools for Mac that might come in handy.
1. Monosnap – Editor's choice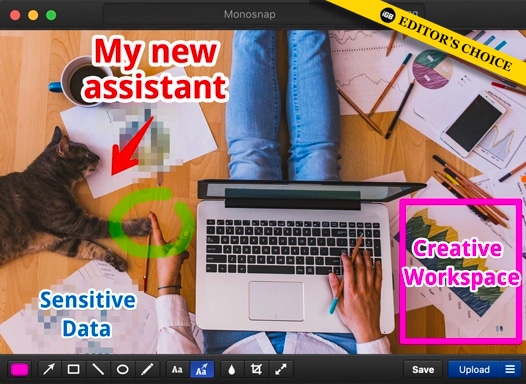 Monosnap provides the most utility among all the tools listed. While it offers a free version, you can also avail of a 30-day free trial before buying its subscription. The app has good developer support and gets updated regularly. Besides, you can revamp the hotkeys to your liking.
When I say this tool has a lot of functionality and features, I actually mean it. For e.g., as soon as you click a screenshot, you can open it in the app's native editor, external editor or even copy the screenshot to the clipboard.
Further, there is an option to change the font of the tool's interface. If you come across some bugs or glitches, you can directly report them in the embedded feedback section of the tool itself.
The user is also offered the ability to screen record in two formats, MPEG and GIF, and, you know what the icing on the cake is? You can not only set the quality of the video but also the FPS it records the screen in. Too good, right?
Pros
Annotate and Highlight
Revamp Hotkeys
Record Videos/GIFs
Blur images
Price: Free (Paid monthly subscription starts at $4.99)
2. Lightshot Screenshot – Easy sharing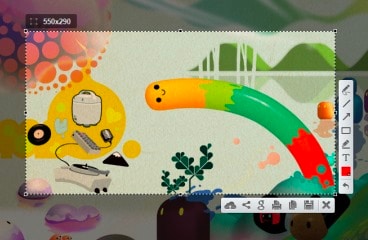 Lightshot Screenshot is for people who want basic things done right. It is clean and minimal. Once the screenshot is captured, it lets you annotate.
Also, sharing these screenshots is quite easy too. Once you select the screen area, you can directly share it with Twitter, Facebook, and Pinterest. If you want to share it elsewhere, you can also directly share the link.
While the tool has these perks, it comes with its set of quirks too. The motion is slow and lagging while dragging the cursor to grab a screenshot.
And this tool can only capture screenshots. It offers no other features like timer, scrolling screenshot, etc. Further, you can't capture the screen with the press of a button. You will need to select the area manually.
Pros
Completely free
Provides a link right away
Annotate easily
Cons
Limited functionality
Time-consuming for beginners
Price: Free
3. Shottr – Fastest among all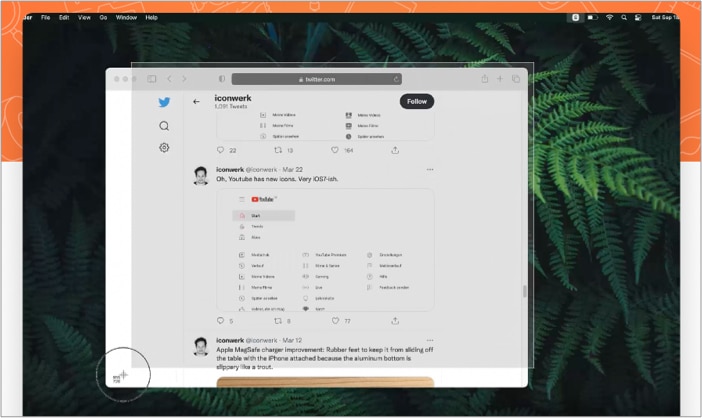 Shottr is the fastest screenshot tool on this list. A screenshot is taken within 17ms. This is made possible as the company specially optimized this tool for Apple's M1 SoC's. Moreover, it occupies just 1.2MB of space.
The tool allows you to copy text from the screen right away by mapping shortcut keys, and if that wasn't enough, the preview window also displays color codes from a screenshot as you move your cursor over it.
Another unique feature of the tool is that it allows scrolling screenshots to set the speed for it. The app interface is also minimal and extremely user-friendly. Further, the preview window offers annotation and other features like copying the image to share, uploading it on the Shottr cloud, etc.
Pros
Fastest screenshot tool
Supports scrolling screenshots
Copy text on the go
Optimized for M1
Cons
Doesn't support screen recording
Price: Free
4. Xnip: Screenshot and Annotation – Jack of all trades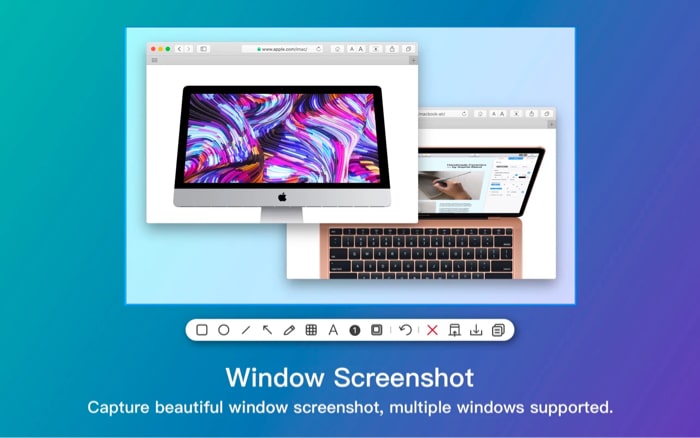 Xnip is a basic screenshot tool. It allows you to pin a screenshot on any tab you're working on. This nifty feature is exclusive to Xnip on this list. The app interface is straightforward and has great developer support.
Support for scrolling screenshots can be seen here as well. Revamping the hotkeys is also possible. While the tool isn't the fastest on the list, it isn't slow either. You have to drag and select the area you want to capture and can annotate it on the go.
While the tool is free to use, subscribing to the paid version will remove the watermark from scrolling capture and step annotation. Additionally, it will also allow custom file names.
Pros
Screenshot pinning
Can save images in multiple formats
Supports revamping hotkeys
Cons
Lacks screen recording
Watermark on certain screenshots
Price: Free (Paid subscription starts at $4.99)
5. Cleanshot X – Hide files and folders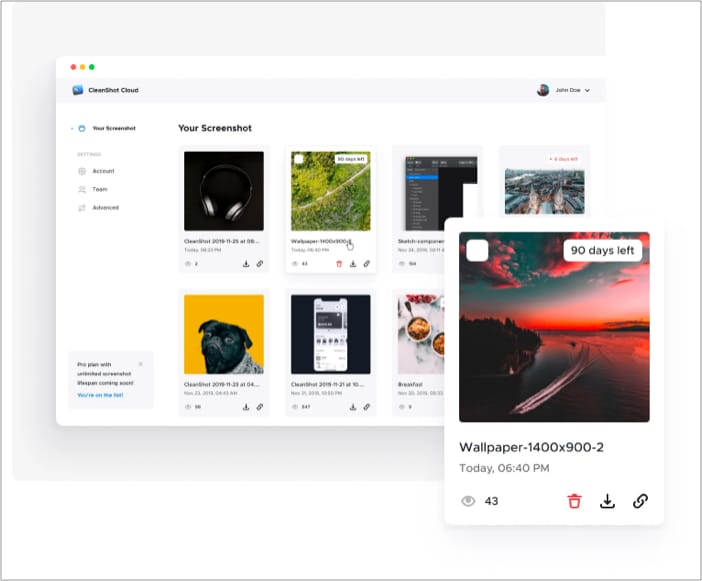 When you take a screenshot with Cleanshot X, a smart overlay pops up at the corner of your screen. This small preview has quite-useful options. As soon as you move your cursor on the small preview window, you can copy the image and save it or even upload it to the cloud and annotate it. You can also upload the image to the cloud and get a link to share.
Scrolling screenshots and screen recording are present on this tool. If you get a lot of notifications and they usually keep showing up in your screenshots, this tool has a feature that can automatically mute notifications in the screenshot. Amazing, right?
Our desktops are cluttered with files and folders, and this tool provides you with the feature to hide everything on your desktop while taking a screenshot. The tool also allows you can also set a custom wallpaper for it. Also, it is one of the few tools that allows you to pin the image.
Pros
The best preview interface
Cloud storage
Screen recording and Screen recording
Price: $29 for one-time payment | $8 per user/mo
That's it!
So, this was our list of the best screenshot tools for mac. Let us know if you found this list useful. And, if any of these tools do not cater to your needs, make sure to drop a comment, and we will try to help you further.
Read more:
Readers like you help support iGeeksBlog. When you make a purchase using links on our site, we may earn an affiliate commission. Read more.
Consumer Technology and Motorcycles are the two things that excite Darryl the most. Why? Because Tech helps better people's lives, and solving people's problems related to tech is something he enjoys. And what about bikes, you ask? Well, drop a gear and disappear.