Using a mouse pad for your Apple Magic Mouse is important. Not only does it help your mouse glide around with ease, but it also protects the mouse from dirt and scratches. However, choosing such an accessory among thousands of options is never easy.
So, with my list of the best mouse pads for Apple Magic Mouse, you'll know exactly which mouse pad to go for if you're in need of one.
Without further ado, let's check out these fantastic products!
1. Belkin Large Mouse Pad – Editor's choice
Belkin has always produced some of the best Apple accessories, whether you're looking for an iPhone case or a car mount. So, it's no surprise that we've got a Belkin mouse pad on our list of the best mouse pads for the Magic Mouse. This particular mouse pad comes with a durable jersey surface that helps you glide your mouse with immaculate ease.
At the back, Belkin has provided a neoprene, non-slip surface. This ensures that your mouse pad doesn't move around the surface and slip on slanted surfaces. Regardless of whether you're playing games or editing videos, the mouse pad's surface provides you with pinpoint accuracy. Moreover, since the mouse pad is quite large, you'll be able to move your mouse around with complete freedom.
The only minor issue with the mouse pad is its smell. That's right – since the mouse pad is made of rubber, the smell lingers for quite a few days. Nonetheless, this isn't a dealbreaker!
Pros
Decently priced
Quite durable and smooth
Has a comfortable size
Cons
Comes with a chemical smell
2. Vaydeer Hard Silver Mouse Pad – Extremely durable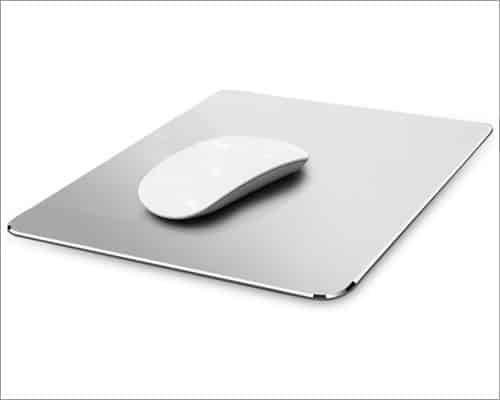 Although most of the mouse pads for Apple Magic Mouse tend to be made of rubber, this practice doesn't spell great in terms of durability. Cheap rubber mouse pads can get worn out pretty easily. If you're looking for something that's built to last, check out this Vaydeer mouse pad.
The mouse pad is made of aluminum, which already increases its durability tenfold. To be more precise, there are two surfaces on the mouse pad. The metal side is made of aircraft-grade aluminum alloy. On the other hand, the other side is made of premium PU leather. While the metal side is good enough on most days, you'll prefer using the leather side during colder nights and during the winters.
Regardless of whichever side you use, you'll find the mouse pad to be extremely smooth. This also increases the precision with which the Magic Mouse works. Apart from this, the pad itself is pretty thin, with a lightweight finish. According to the manufacturers, the surface is also waterproof.
Pros
Very durable thanks to aluminum alloy construction
Double-sided with PU leather at the back
Relatively thin and lightweight
Cons
The waterproof claim isn't backed up by an IP rating
3. 3M Mouse Pad – Perfect for precision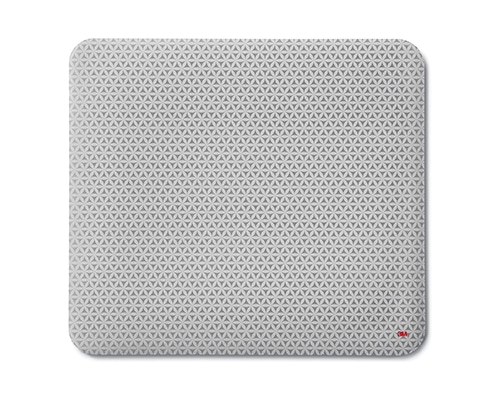 While the Apple Magic Mouse and Magic Mouse 2 are quite precise by themselves, you can always go for more precision. Moreover, when precision comes under $10, it's never a bad option. With this mouse pad from 3M, you're virtually guaranteed more precise strokes with the Magic Mouse.
This particular mouse pad is also designed specifically for wireless and optical mice. In fact, the material used in its construction helps the mouse reduce any losses in signals and skip errors. It also helps to know that this mouse pad is quite thin and can be stored away at the back of your notepad. Lastly, the back of the mouse pad uses an advanced adhesive that lets you keep the pad in place.
However, some users have stated that the new iteration of the mouse pad feels slightly flimsy.
Pros
Designed to add precision and control
Reduces signal loss and latency
Easy to store
4. SteelSeries QcK – Designed for gaming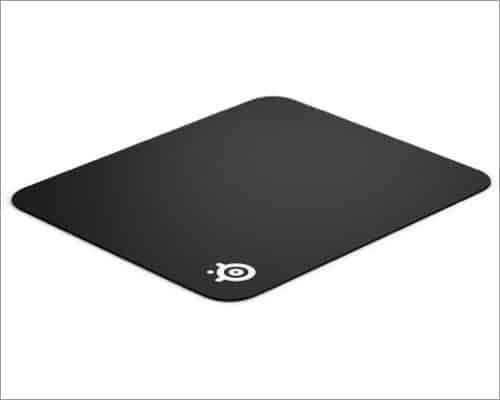 This might come as a slight surprise, but the Apple Magic Mouse can be used for gaming. Since the mouse works with both macOS and Windows, pairing the mouse isn't an issue. Furthermore, the mouse is quite precise and works perfectly for fast-paced games such as first-person shooters.
So, if you're a gamer who uses the Apple Magic Mouse or Magic Mouse 2 for gaming, check out this SteelSeries QcK mouse pad. The pad uses SteelSeries' exclusive QcK micro woven cloth, which is optimized for both low and high DPI movements. Additionally, the nonslip rubber base ensures that your mousepad stays in place during competitive gaming sessions.
You'll also receive a boost in accuracy thanks to the high thread count in the fiber and the overall smooth finish of the mouse pad. Basically, this is one of the best gaming accessories and the best mouse pads for magic mouse, especially if you're a gamer.
Nonetheless, you might find the mouse pad slightly challenging to keep clean.
Pros
Exclusively designed micro woven cloth for fluid operation
The rubber base ensures stability
Decent finish
5. K KNODEL Mouse Pad – Highly versatile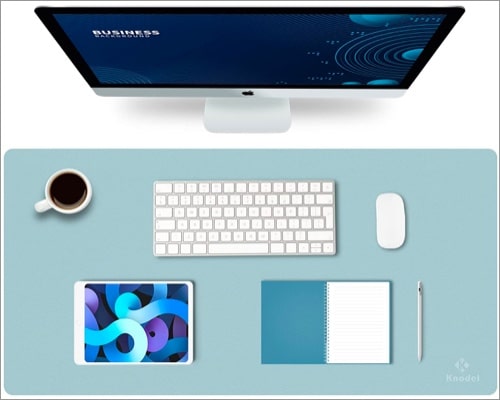 What's better than a small mouse pad for Apple Magic Mouse? An entire desk mat that provides stability and space for all your accessories! This mouse pad (or desk mat, if you will), comes at a large size of 31.5″ x 15.7″, which is big enough to keep your keyboard, mouse, Apple Pen, and iPad.
The size of the mat helps in protecting your desk from gathering dust and provides a smooth, stable surface to glide your mouse. Moreover, the premium PU leather material of the mat ensures longevity that you won't find in other mouse pads.
Moreover, the company also claims the mat to be resistant to water and heat. This makes the mat easier to clean, as you'll be able to wipe away any spills with a damp washcloth. While there aren't too many premium features in the mouse pad, it looks good and does the job perfectly!
However, the mat comes tightly rolled and will take a few days of usage to completely flatten out. You might have to manually flatten it out using heavier weights.
Pros
Minimalist and practical design
Made of premium PU leather
Provides some resistance to water and heat
Cons
Takes some time to flatten out completely
6. JIKIOU Mouse Pad – Budget friendly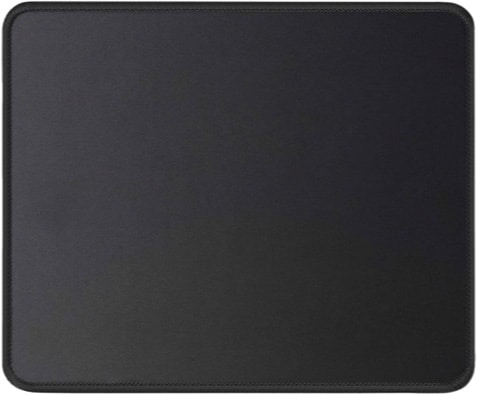 If you're short on funds but need a decent mouse pad for Apple Magic Mouse, check out this mouse pad collection from JIKIOU. This mouse pad pack comes with three mouse pads. Essentially, you'll be saving plenty of money by either sharing the costs of a single pack or keeping spares at home.
Coming to the mouse pads themselves, come with stitched edges that prevent the fibers from fraying. Furthermore, the surface is made from smooth lycra, ensuring precision and less friction. The base of the mouse pad is made of anti-slip rubber for more stability.
Lastly, the mouse pad's design ensures washability. The manufacturer claims that the color is wash proof and even liquid stains can be wiped away with a wet cloth.
My only gripe with this mouse pad collection is that the build quality should have been slightly better. However, this con is upstaged by the budget and overall convenience of the pack.
Pros
Aggressive pricing
Made of smooth lycra for less friction
Can be washed easily
Cons
Overall build quality could have been slightly better
7. French Koko Mouse Pad – Beautiful design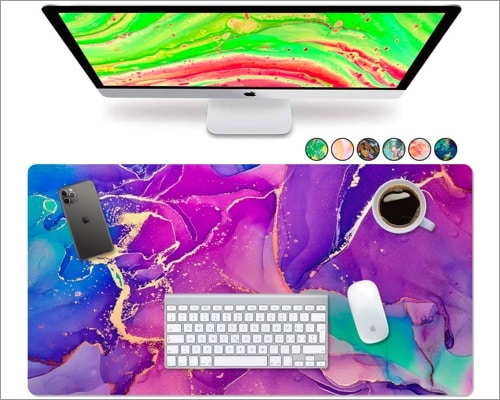 Large desk mats or mouse pads can be professional to look at. However, their designs are often dull. If you're looking for a desk mat or mouse pad with an exceptional design, look no further than this product from French Koko.
The biggest advantage of this mouse pad is that the eye-catching design adds plenty of personality to your workspace. You'll be able to choose from quite a few designs that will brighten up your entire ensemble by a mile!
In terms of build and quality, the mouse pad comes with a thick base that provides stability. Additionally, the stitched edges increase the product's durability and longevity. According to the manufacturers, the cloth and rubber used in creating the product are eco-friendly as well. So, it's good to know that the product you're buying isn't harming the environment, as compared to other similar products.
However, this desk mat is more expensive than others of its kind. It seems like you'll have to pay a premium for the design. Nonetheless, this is an excellent desk pad for your Apple ensemble!
Pros
Available in plenty of exclusive and beautiful designs
Perfect for adding personality to the workspace
Made of eco-friendly material
Cons
Quite expensive compared to competitor products
Summing up
Whether you're looking for a mouse pad or a desk pad, these accessories are important in the long run. Not only do they provide you with precise and controlled mouse movement, but they also protect both your desk and the mouse. So, this list of the best mouse pads for Apple Magic Mouse should help you choose a mouse pad that suits your requirements well. If there are any other such products you love, let me know in the comment section below!
Read more:
Anirban is a literature post-grad who delves in philosophy and postmodern novels when not writing on tech and gaming. His love for research is only trumped by his love for chai and heavy metal.