In recent years, gaming on MacBooks has come a long way. Although Windows gets the most attention and care from developers, Mac has started to demonstrate a strong stand towards gaming as well. This means that a few mainstream, AAA titles are now available for macOS now. Here, we'll take a look at some of the best Mac games that you can play today!
Let's dive into the list and find you a new favorite game to play on your MacBook!
1. Disco Elysium – Editor's choice
Disco Elysium is the epitome of indie gaming. There's no better way to talk about this game. In fact, it was nominated among several AAA titles for Game Of The Year. There's a good reason behind it too!
The game features RPG-style gameplay, mixed with elements of deduction and psychology. It also intermingles various schools of philosophical thought. This depth isn't just present in the game's premise, but also in the gameplay. The characters are memorable and the skill system is detailed enough to engage you in multiple playthroughs.
Disco Elysium also features multiple endings that are based completely on the decisions you make in-game. Ultimately, it adds so much freshness and replayability that you're likely to invest hundreds of hours into the game.
The only con of the game is the learning curve. The game is exceptionally detailed and the gameplay mechanics might take you a substantial amount of time to understand.
Check out on: Steam | App Store
2. Hades – A journey to the underworld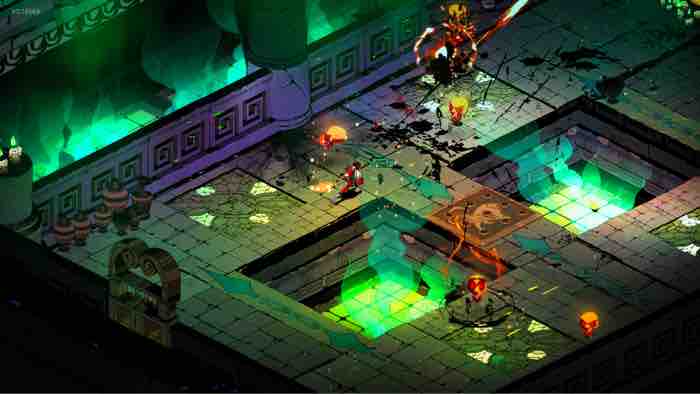 If you're a gamer who's into Greek mythology, you're going to love Hades. You take control of Zagreus, the son of Hades. The main objective of the game is to escape from the Underworld, and reach the summit of Mount Olympus.
On your way, you'll face plenty of challenges. Sometimes, they'll come in the form of the Valkyries. Other times, you'll have to face gods in battle to progress through the game. Each time Zagreus dies, he returns to the game's beginning. However, your progress isn't lost and you can upgrade your abilities through resources gained in your previous runs.
Ultimately, the game is a test of patience and attrition as you try to progress as far as possible in a single run. Moreover, the game features branching storylines thanks to the multiple runs that the players are bound to make.
It's a difficult game to master, however. The challenges in the game result in a steep learning curve.
Check out on: Steam
3. Shadow of the Tomb Raider – An epic adventure
The Tomb Raider franchise's reboot has been a highly successful one. While all the three games are available on macOS, I've chosen the series' final game as the game to be played. However, I'd recommend you play through the previous two games before tackling this one.
The game features Lara Croft in her natural habitat – unraveling historical and archaeological mysteries while facing constant danger. You'll need a powerful MacBook to run this game though. Its gorgeous graphics and intense gameplay are sure to push your computer to the limits. Nonetheless, the gameplay is fun and the story is engaging. Not to mention the fact that the game's action set pieces are absolutely insane!
Unfortunately, the game doesn't have too much innovation compared to its predecessors. It often feels like a refinement of a proven formula, instead of a worthy risk.
Check out on: Steam | App Store
4. Firewatch – A beautiful narrative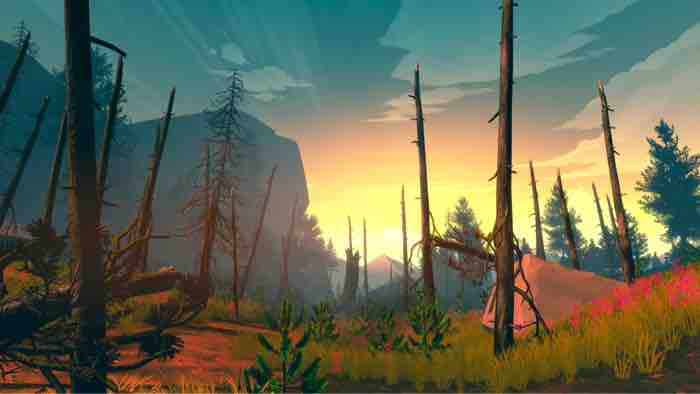 Narrative-driven stories are part of a niche. Most people often play video games for action or puzzle elements. However, if you're someone who appreciates a beautiful story, Firewatch should be on your list of games to play.
In fact, I'd consider this is one of the best games for macOS. It has a unique art style that utilizes the Unity game engine's color palette to produce a wonderful aesthetic. This aesthetic goes well with the gameplay mechanics. You won't find any action or combat here. What you will find is exceptional storytelling and voice acting. Play this game if you're looking for an interactive story.
The game does suffer a bit from pacing issues, however.
Check out on: Steam
5. The Flame in the Flood – Explore in the face of the unknown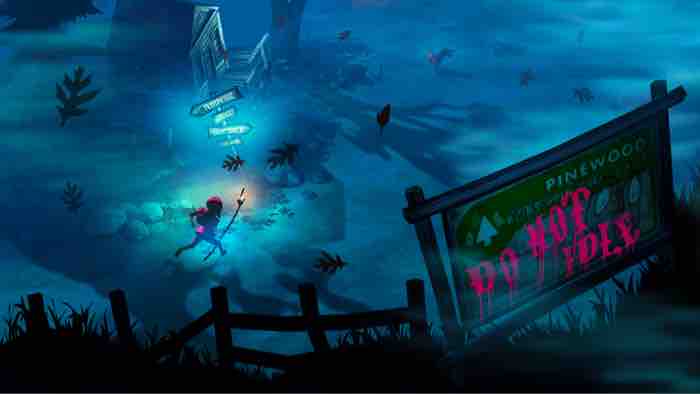 Plenty of exploration games fail due to a lack of material. You might create a huge world to explore, but if it's not filled with interesting quests or collectibles, it's bound to fail. With The Flame in the Flood, however, you get both, in addition to an intriguing story.
The game features a post-societal America. To survive, you must hunt, forage, and save yourself from the dangers of a wild landscape. You have to use the river, which opens up to different areas and missions. Moreover, the river is procedurally generated, resulting in different playthroughs and an impending sense of danger.
The menu and inventory system in the game needs to be reworked, though. It's rather clunky and awkward to use.
Check out on: Steam
6. Celeste – A game with a beautiful message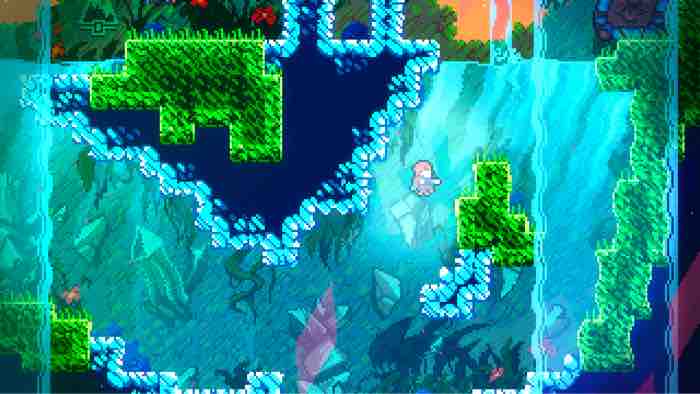 While movies and books have talked about the struggles with mental health issues, video games are relatively new on this front. Nonetheless, due to the interactivity of the gaming medium, beautiful stories and depictions of mental health are easier to engage with. In Celeste, you find one of the first games to tackle mental health issues through the gaming narrative.
This game is a platformer by nature, where your reflexes and reaction times are your only friends. The controls are quite simple but will take you hours to master thanks to the difficult puzzle and platforming elements. A single wrong move could spell the end of your playthrough. Additionally, it has over 700 levels of platforming to complete, including the extra content added to the main game.
Celeste is a highly demanding game that will challenge you endlessly, however. So, if you're not in the mood of tackling challenging video games, you should steer clear of this one.
Check out on: Steam
7. Football Manager 2022 – A comprehensive sports simulator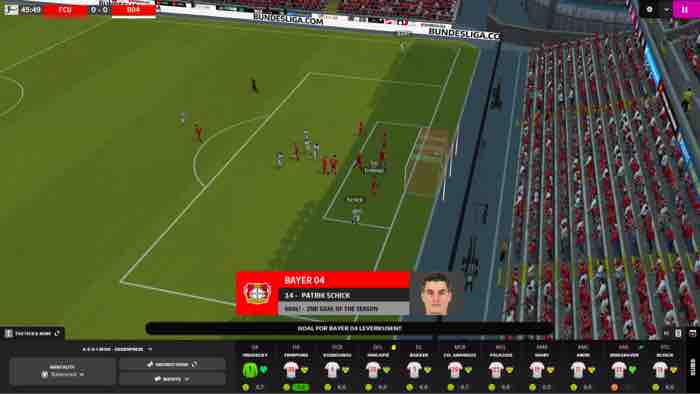 Although users of MacBooks don't have access to the FIFA series, you have the next best thing – Football Manager 2022. Sure, you can't play the game against other players online. However, if you liked the Manager Mode in FIFA, you'll find a much more detailed managerial gameplay in Football Manager 2022.
The game features the licenses of all the major football teams from across the world. Moreover, the depth and level of control that the game gives you are unparalleled. As a manager, you can either start your scouting from the youth league or manage the top players at the biggest football clubs.
Transfers are detailed and will require adequate scouting and negotiations. Additionally, you'll have to guide your club to its objectives, making tactical changes to accommodate the playing styles of different teams. Overall, it's one of the best games for macOS that you can play today.
The game's graphics are lacking, unfortunately. In 2022, you expect even simulation games to have modern visuals.
Check out on: Steam
8. Papers, Please – A gutwrenching storyline
Games which address political issues are hard to come by. While Papers, Please features its own political and story premise, you're definitely going to find parallels with the events in the real world.
In terms of gameplay, Papers, Please is simplistic. Despite the almost point-and-click nature of the game, the decisions that you have to make as a Border Checkpoint official in a country rife with political tension form the core of the game. Every decision that you make in the game can have different outcomes. There are no right or wrong choices here. Just like life, every decision you make come in shades of gray.
The major con of the game is the paperwork mechanic. It can be quite tedious and boring.
Check out on: Steam
9. DOTA 2 – Classic multiplayer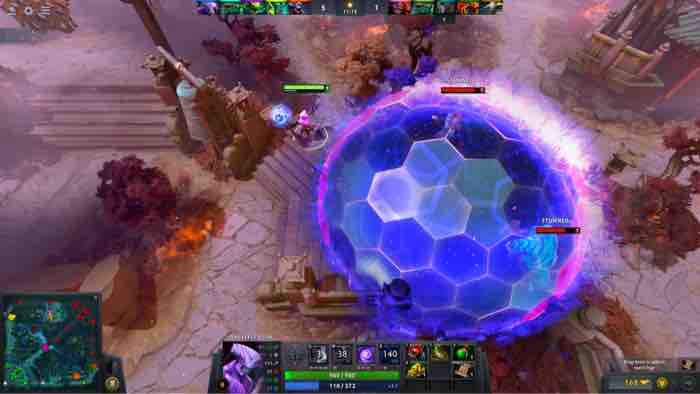 DOTA 2 is what most online games aspire to be. The game has been garnering millions of fans ever since its release in 2013. The game has now become a veritable esport, and is one of the biggest online games in the world today.
There are two teams battling against each other to destroy the opponent's "Ancient", a structure at the center of a team's home base. Each team has five players, with each player having a unique hero to use and a role to play. There's a lot of tactical depth to this game, and it can be extremely challenging to master it. However, the gameplay is rewarding and the sheer amount of content will keep you engaged for a long time.
DOTA 2's steep learning curve can be an impediment to beginners, however.
Check out on: Steam
10. The Sims 4 – Life simulation at its best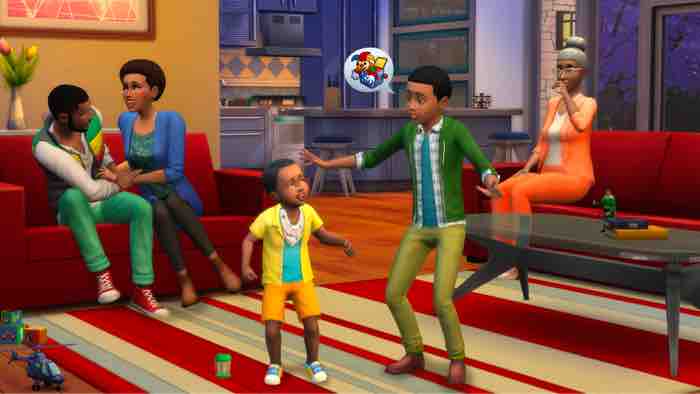 As far as life simulators go, The Sims has been the go-to franchise for players. With The Sims 4, you get plenty of extra content, in addition to the core game that's been refined since previous iterations.
The gameplay for The Sims 4 remains the same as its predecessors. You create your character and play God. Whether your avatar gets a law degree or ends up as a serial killer, it's completely up to you. Their personalities are yours to curate, and how they interact with other characters in the game world is your choice.
The Sims 4 provides a massive amount of player freedom that you can tinker with. Sometimes, the options are so many in number that the gameplay can go from a realistic life simulator to the most absurd gameplay scenario you can ever see!
There are some niche features that the game misses out on, however. These niche features were present in the previous entries, and fans have criticized their lack in the latest entry.
Check out on: Steam
11. Final Fantasy XIV – An excellent MMORPG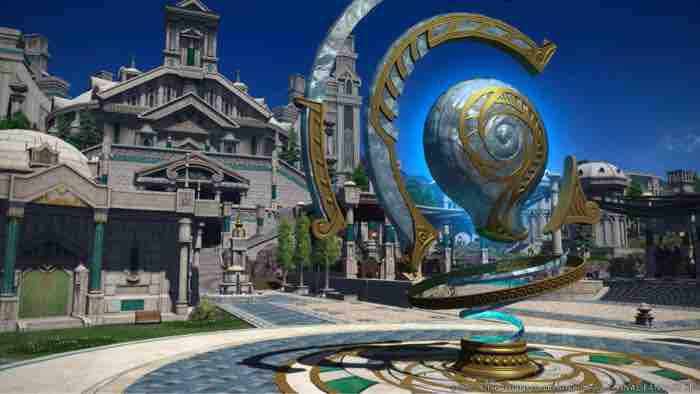 Every gamer has heard of the Final Fantasy franchise. Even if you haven't played it, you have to admit that it's one of the biggest game franchises in the world today. Moreover, the huge number of games can often be confusing for a newcomer.
With Final Fantasy XIV, you get a polished MMORPG experience that's on par with the best of the lot. Although the game's initial release was a complete failure, the game is now in the intended shape. Its character progression and gameplay mechanics are solid – they're accessible without compromising on the challenging aspects of the game.
Unfortunately, there's no innovation in the gameplay mechanics. If you've played an MMORPG before, you won't find any feature that will stand out from the crowd.
Check out on: Square Enix Store
Summing up
As you can see from the entries, while macOS doesn't have the access to the latest games, it still has a pretty strong gaming lineup. This signals a change in the ecosystem, with more games gaining access to the macOS platform. Until more recent games are released for MacBooks, you can play the titles from this list of the best Mac Games!
Read more:
Readers like you help support iGeeksBlog. When you make a purchase using links on our site, we may earn an affiliate commission. Read more.
Anirban is a literature post-grad who delves in philosophy and postmodern novels when not writing on tech and gaming. His love for research is only trumped by his love for chai and heavy metal.